Still can't motivate myself to look for pictures of Michael. I know where they are, just not quite ready to go there. Got a text from Dylan that all his old friends in Bangkok have been calling. I offered to invite Dylan to dinner when I'm in Berkeley (I think he is in Emeryville) early next month – we'll see if he is up for it.
Dead at the shop today, even with the tasting. Thinking lots of people are out of town for the holidays – or just broke from the holidays. The days totals we better than I was expecting with the slow morning and tasting.
On a whim texted Roxy to see if he wanted to come to dinner – not that I had anything thawed for him. Turns out the answer was yes. Swung through downtown and picked him up after he got off work.
First up was the bread – Roxy is a carb whore. That put dinner at about 7:30 – steak for me, ling cod for the pescatarian. Plus salad, plus sparkling pear cider from Bonny Doon. Roxy is also a cider whore.
After dinner a buddy of his swung by – and of course the fur has to come out…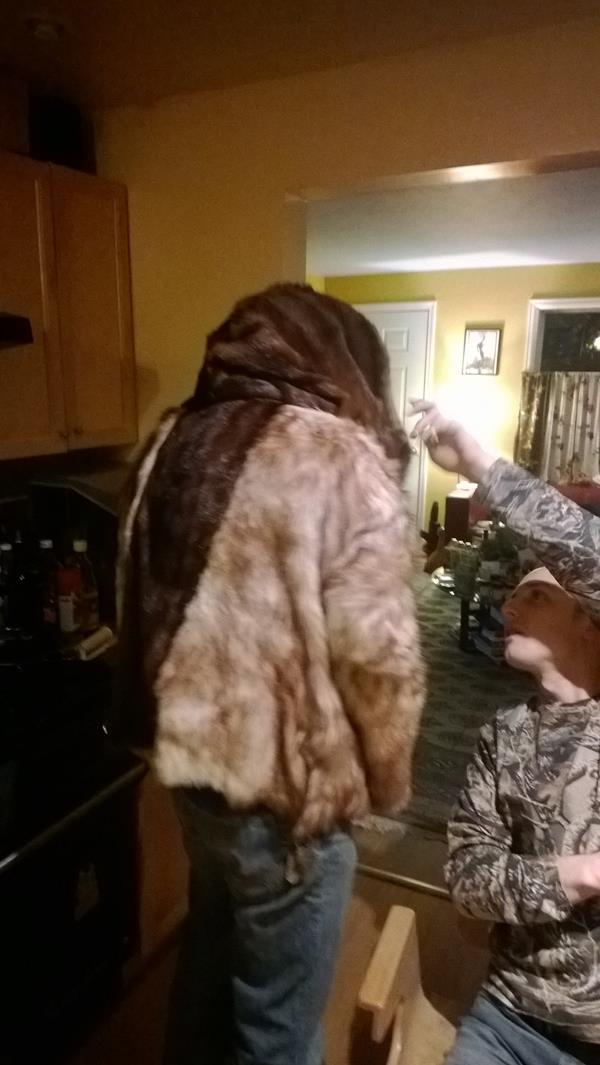 A fun evening, but not an early evening. Luckily the cold seems to be getting better… albeit slowly.
[205.6]