I think that would describe how the sales went today at the shop. Better than Friday, more like a good Sunday. But you have to be open.
But it being the end of the month, its Wine Club time: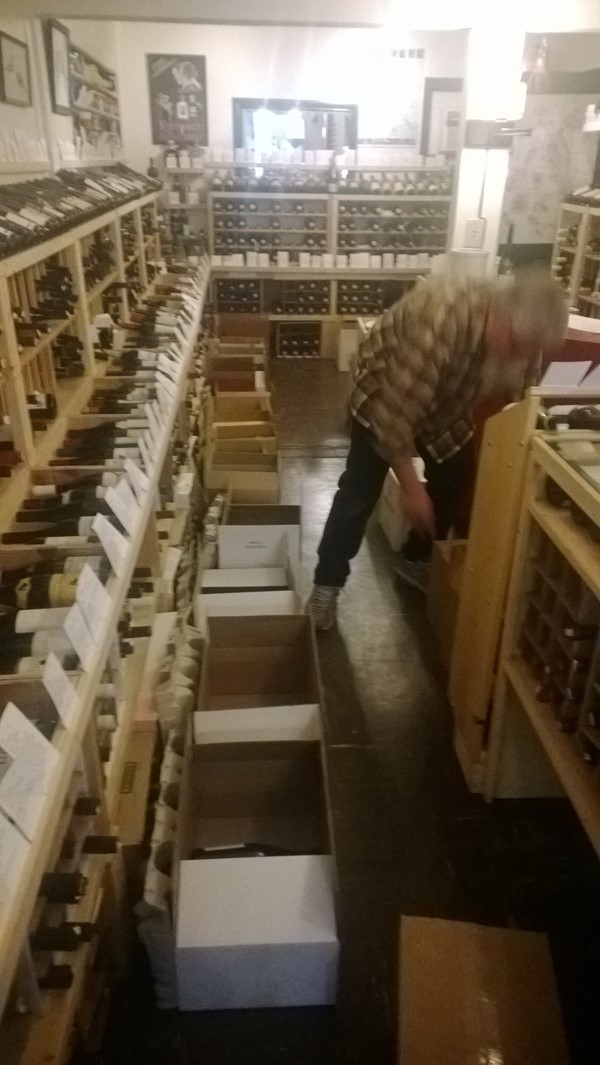 Several hours of assembling boxes.
Doesn't Jim look happy? We LOVE our wine club members – the end of the month is a labor of love.
As for me, worked my shift, and came home to think about those "resolutions".
[203.4]