A pretty slack Saturday at the shop… didn't make what we needed. Sigh.
But I got drinks and dinner out of DancingBear and BreticusMaximus for dropping off their monthly wine shipment. Some bourbon, a giant beef pot pie, some nice Madrona Wine Merchants supplied wine…. And a good time was had though I didn't stay too late… much work to do in the garage…
Back at the house it was time to fire up the new compressor, the new brad nailer (both died earlier in the week) and get to work finishing the new rolling bar for the living room. The brad nailer is fairly safe to use after drinking, less so the table saw.
The mostly finished product in the living room….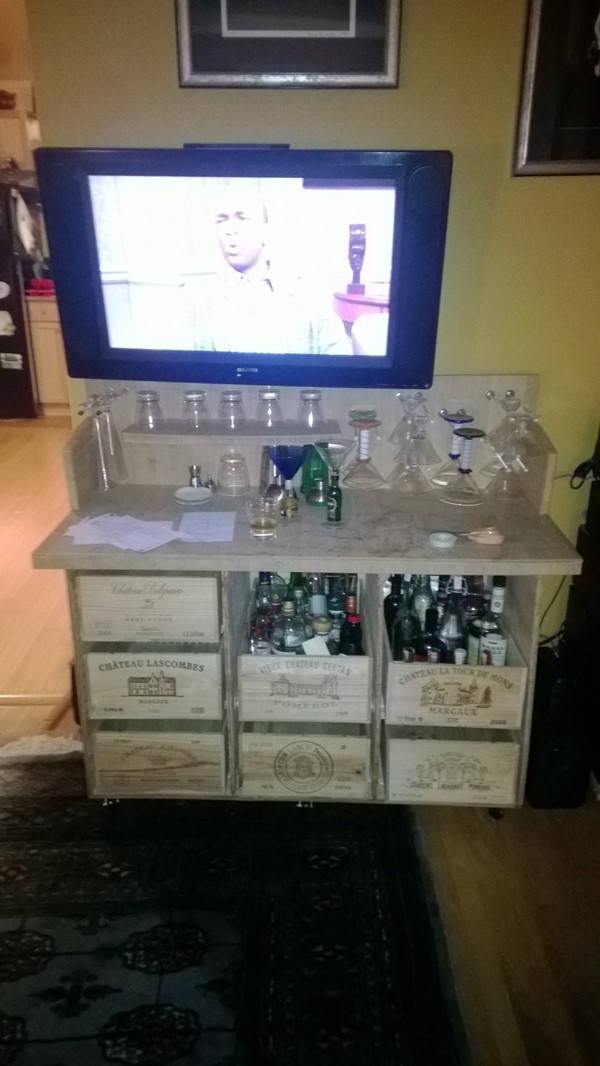 Still need to reseal the bar top, or line it with corks…I think I have enough. I'd have enough to do a room had I not given them all to CaddyDaddy over the years (only to have them probably go into the trash on his death).
It was a late night getting this done… and work calls in the morning.
And a hottub update. Dead, dead, dead. And a replacement heater/pump is like $300. Ouch.
[207.6]