Not a bad Sunday at the shop – helped by TheBoys wine order from Berkeley to be delivered tomorrow.
I'm trying to get better about posting pictures for people to match the names to from all the posts they've seen.
Tonight's dinner features SalamanderHellbender who walked over to the shop for a dinner date at my place.
The meal: bacon-wrapped veal and bison meatloaf, fresh home-made bread, salad, wine, mirth, merriment. The meatloaf pre-cooking: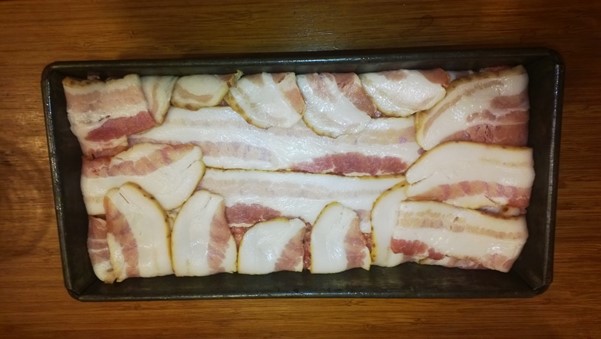 Yum….bacon.
And SalamanderHellBender himself with the finished products (bread/meatloaf):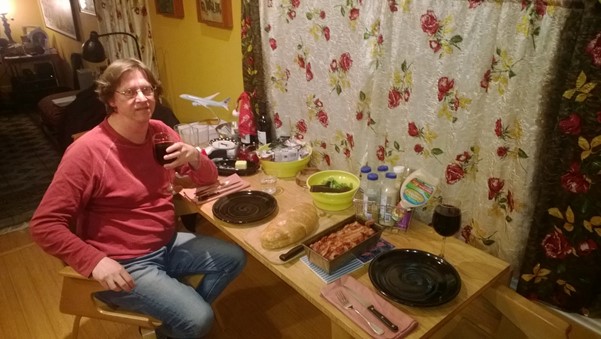 Unfortunately the Number 60 bus stops running at around 8pm so it's a transfer in downtown for SH on the way home.
Great evening.
[207.2]