9:30am flight to LAX – First Class upgrade number two on the list – but really no hope since they are all checked in. So I settled into the Board Room for a little breakfast: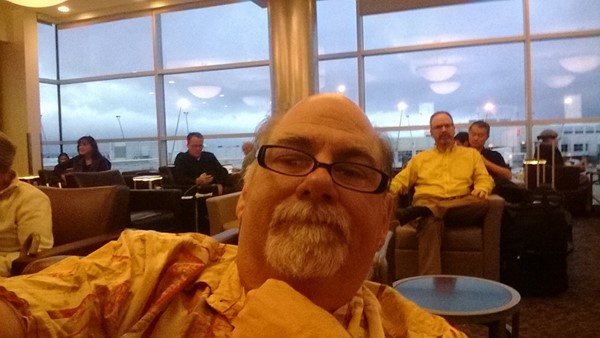 A funny thing happed as we were boarding the jet – ran into my friend Natasha who was escorting her little brother to LAX for his return to Russia. That's one of the advantages of boarding early – you get to see everyone else board – hard to do when they are all spread out over a waiting area: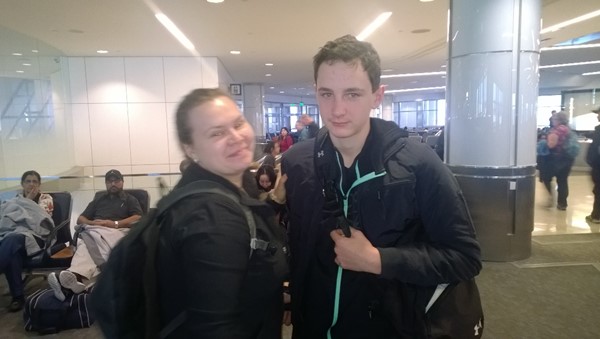 Flight was running a little late – and it didn't help that when I sent to fetch my bag after checking in with the Princess Representative that I found my bag had arrived – MINUS both wheels and the axle that held them.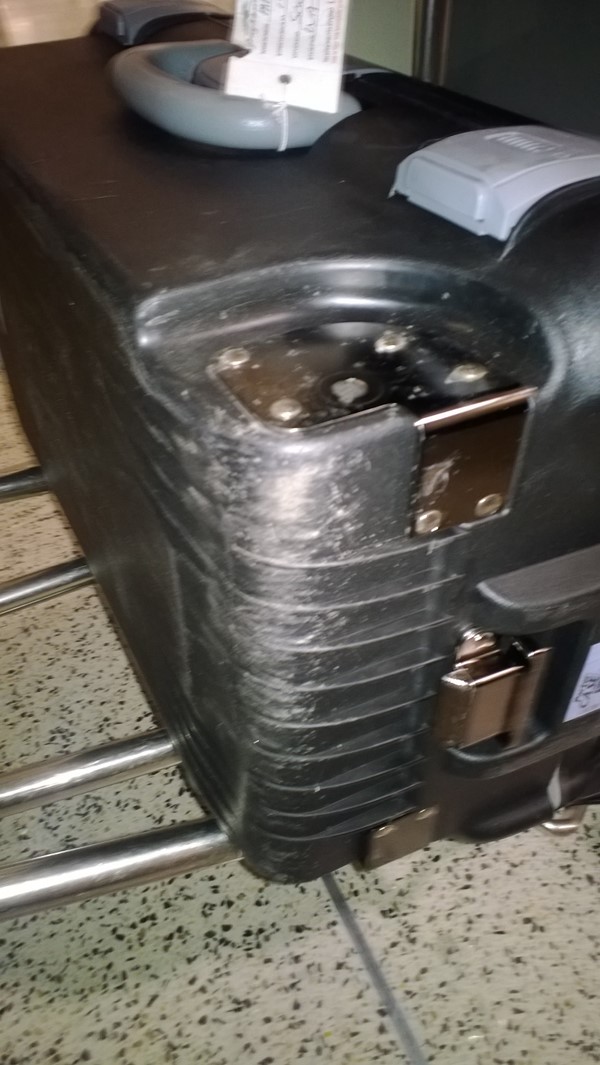 I brought along Mr. Lobster to amuse Fernando back in Boston and was extra room in the case. Found out why there was extra room – I forgot:
The battery charger for the camera
Shorts (but did bring two pairs of Speedos)
And a couple of things that I've already for forgotten so they can't be that important.
Mr. Lobster and I got settled into our solo balcony cabin and made ourselves a little ship launch cocktail: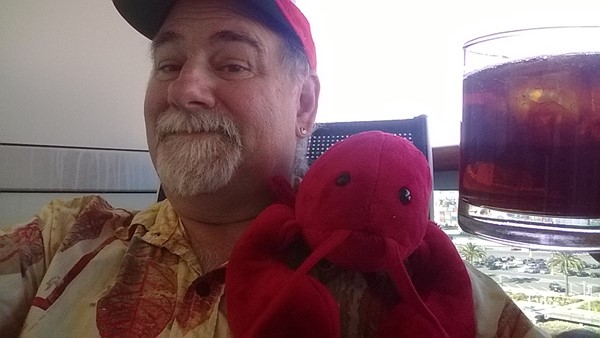 When I posted this photo on FaceBook it was with the caption "Uncle Markie, Mr. Lobster and Mr. Cocktail" to which one wag responded… "and only two of them are coming home."
Went to the mandatory LGBT cocktail hour at the Explore Lounge. I say mandatory because if no one shows up on the first night – it isn't in the schedule for the rest of the trip. About 20-25 people came through – not bad but not record breaking. We'll see what the numbers are tomorrow.
Chatted until after 7:30, then it was time for dinner – that would be a late enough sitting that I could get a table by myself and read in peace.
I had the sushi-like appetizer which was very pretty with its faux-bird's nest exterior – painfully bland on the palette though: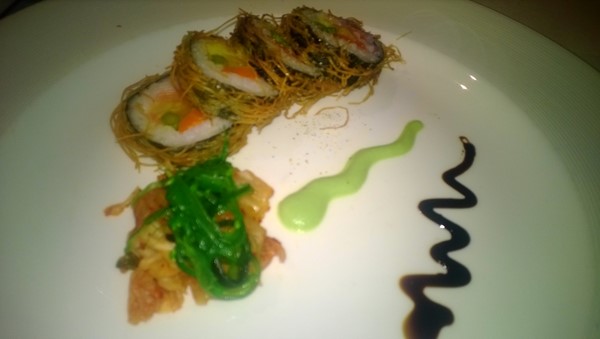 Then a Caesar with an anchovies, and then onto the TWO main courses – the 5-spice duck breast in the back and the prime rib is in the front – I was tempted by the Cajan stew in a puff pastry shell but I held out for the Crème Brule for dessert: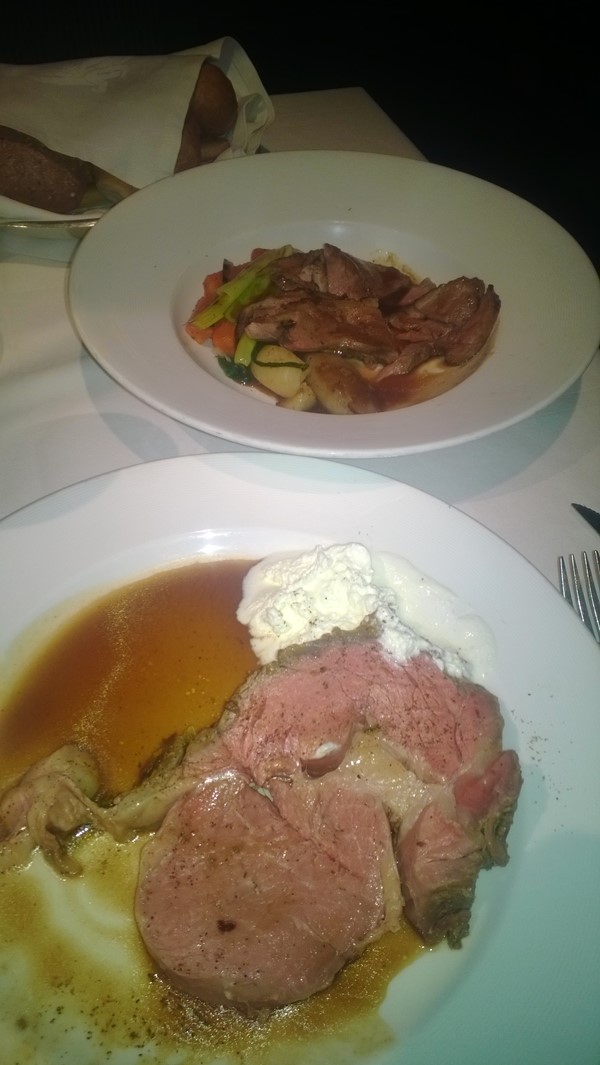 It was a late night even without going to see any of the shows…
Tomorrow I wake up in Ensenada.
[209.2]