Had the kitchen bring up a pot of coffee and a couple of Egg McMuffiny things at 9am – of which I took the tops off and combined – half the carbs, all the protein.
Lolled around the cabin until after 11am when I showered and dressed – well I wanted to shower, but the knob wouldn't turn, so I shaved, brushed my teeth, notified the room steward and headed out know I'd be sweaty when I returned.
Here is selfie looking towards town: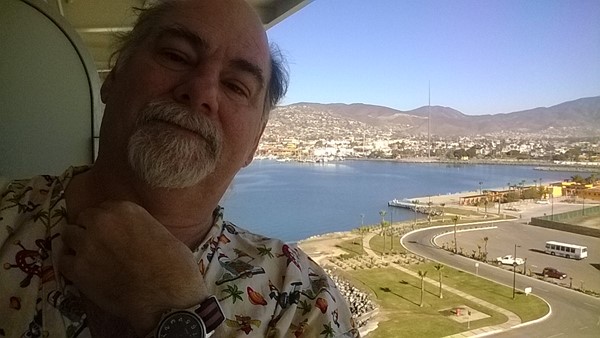 Notice the wild hair – time for a hat, which would be a Mount Gay Regatta hat I found at the Sally Ann in Honolulu: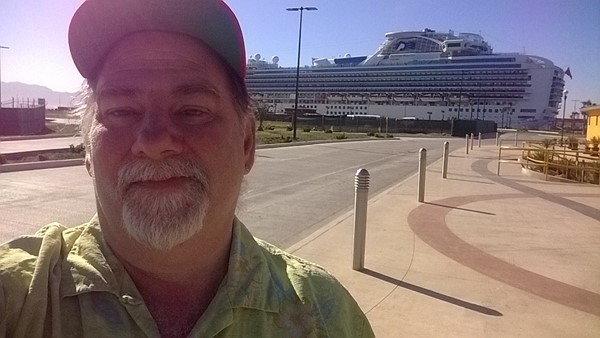 And now for our Where's Waldo type game. Find this church: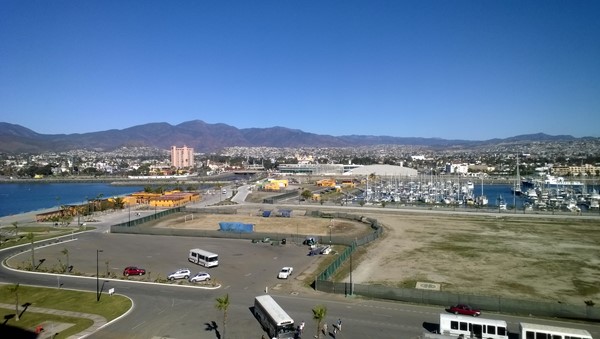 In this picture – and that will tell you how far I walked – hopefully rid me of the Duck and Prime Rib from last night's dinner: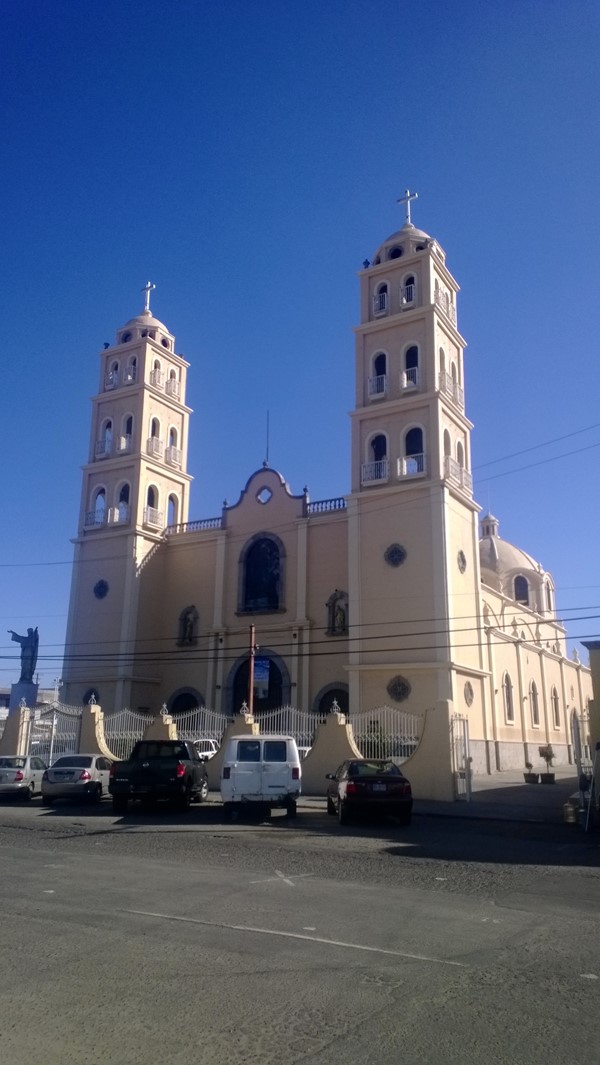 Of the things that I DID remember to bring is the Coca-Cola tumbler from the last cruise. The idea is to see if they will honor refills with a fake sticker on my card – luckily it's got a white background (on the sticker) so I just used the modified price tag off my "wine" I brought on board.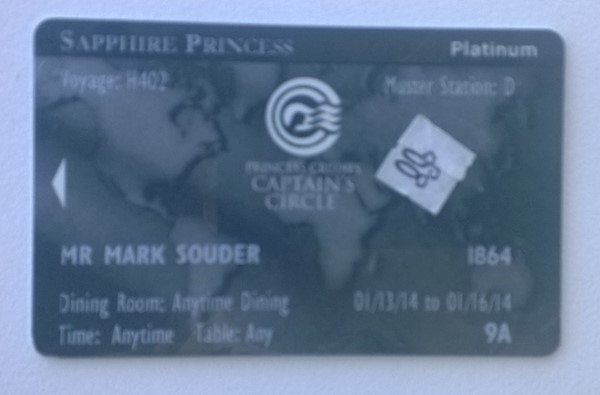 Only got denied once (so far). A savings of $9.00 a day to spend on duty-free booze! Tip – go to the Lido swimming pool bars since they have so many people at them you slide right through.
Another LGBT get together – maybe half the people – doesn't bode well for the last night of the cruise. He's Mr. Lobster hanging with a couple of the boys:
And for today's humor shot – while walking to the cathedral I spotted this sign… so odd: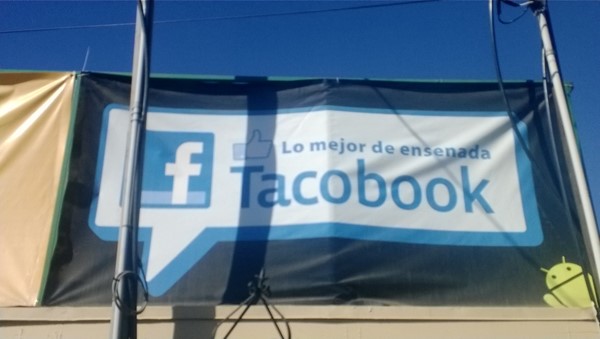 Over all I'd have to agree with Grubin who really likes Ensenada, though she added the catch phrase: "as long as there isn't a cruise boat in town, especially two of them," I found the natives friendly, didn't worry about my safely – and oddly enough was surprised that EVERYONE driving gave me the right-of-way even if it was there – this is not the Mexico of Cabo San Lucas or Puerto Vallarta where being a pedestrian carries a few more risks. Wouldn't have minded spending another day here.
[? ? ?]