When I was looking at the itinerary for this cruise I was wondering why it's an overnight to get to Ensenada on the way south…. And two nights on the way back. Why you might ask… it's not currents (at least that I know), it's like they are idling the engines all the way back north.
I would have rather had a second day in Ensenada, but then we probably would have had to clear customs.
Low key day. Same breakfast, same time – didn't really feel like hanging out with folks so I just found comfortable places to read. Finished one book, started another one.
And for some reason my phone has stopped working even though it was on the charger all last night – and it's only 10 months old (and not paid off yet). Bummer. No camera, no new selfies.
Guess I'm stuck with a shot of one of the gay boys t-shirts last night: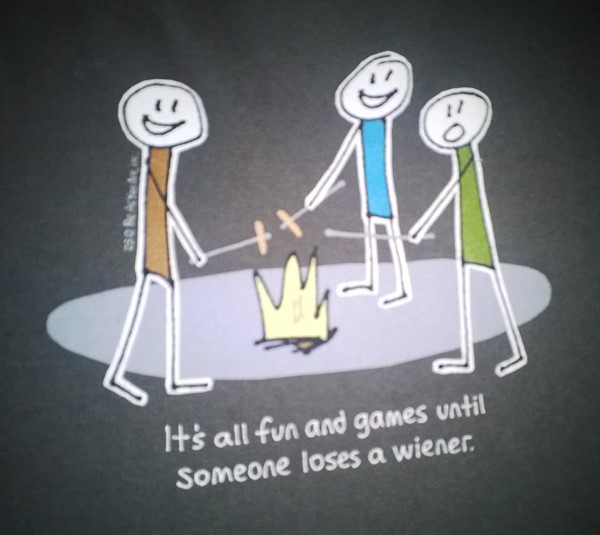 Think I'll let my luggage with the booze get unloaded by the pros – with no wheels it would be a heavy hassle getting it off the boat, to the bus, and to the airport.
[? ? ?]