This week's midweek trip is to lovely Victoria BC with Roxy who spent the night so that there was one less stop to make in the morning.
Up at 5:30am, out of the house at 6:30am, checked into the ferry at 7:00am – only to find the waiting room packed with Canuck hung-over Seahawks fans in blazing Seahawks gear – boy was in a quite ride to BC.
Mimosas at 8am while still at the dock in Seattle.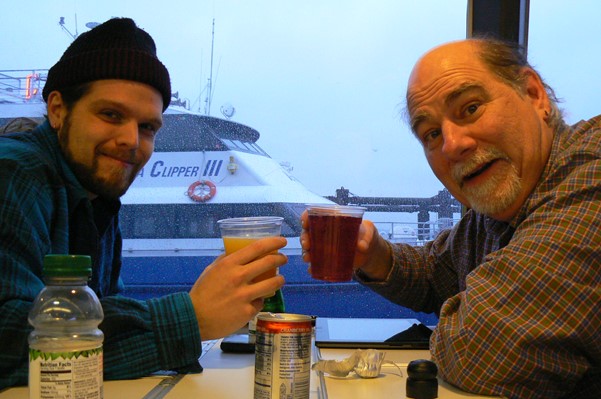 Nap at 9am on the boat. Photo courtesy of Roxy: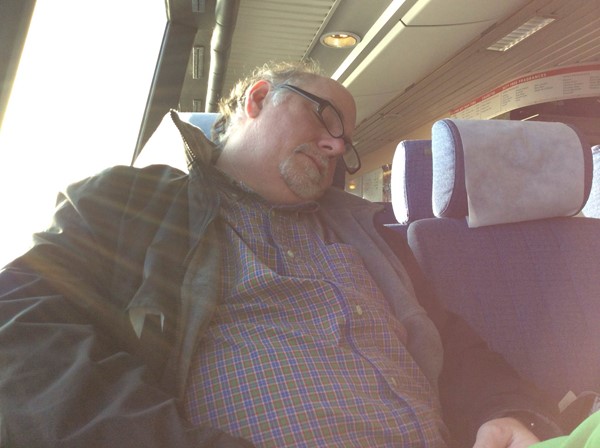 Taken, he says in response to the picture I took of him last night crashed on the chez lounge.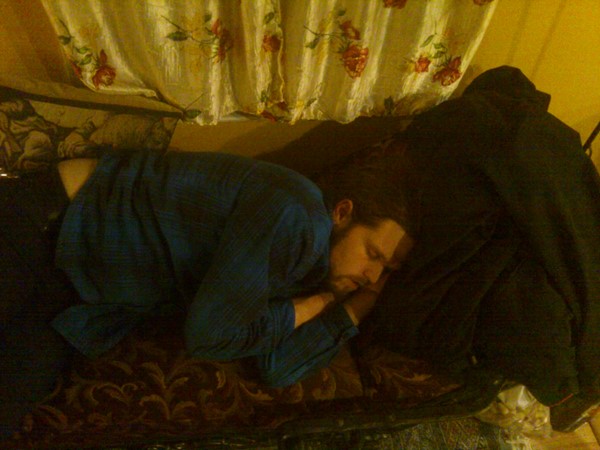 As expected our rooms weren't ready – it was 11am after all and check-in is at 4pm. So off to the Blue Crab located at the Coast Hotel next door, armed with a 15% off coupon… which I forgot to use. Damn. C couple of good pictures from lunch…
Roxy reading (GREAT picture of him)….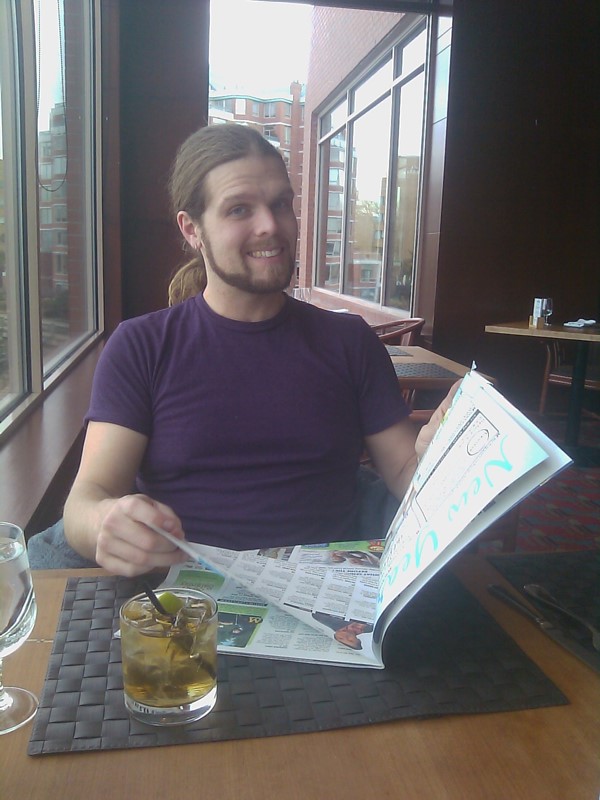 It seems the Monday drink special with $3.99 CAN for a highball… which is VERY CHEAP for Canadaland – bring them on.
And our lovely lunch…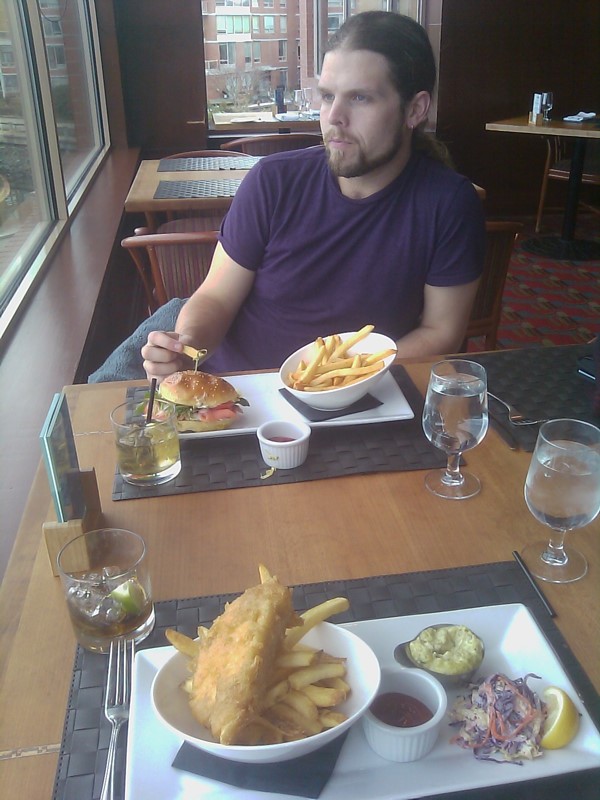 Roxy had the seafood sandwich – lox, shrimp, avocado, tomato, greens, I went for the diet busting fish and chips – the single piece version… but it was one big piece of fish – and I was patient enough to wait to eat the fish until it cooled down. It's as bad as pizza just out of the oven.
For our amusement there was a team of police scuba guys going through trailing – complete with a really wet RusaAnnie….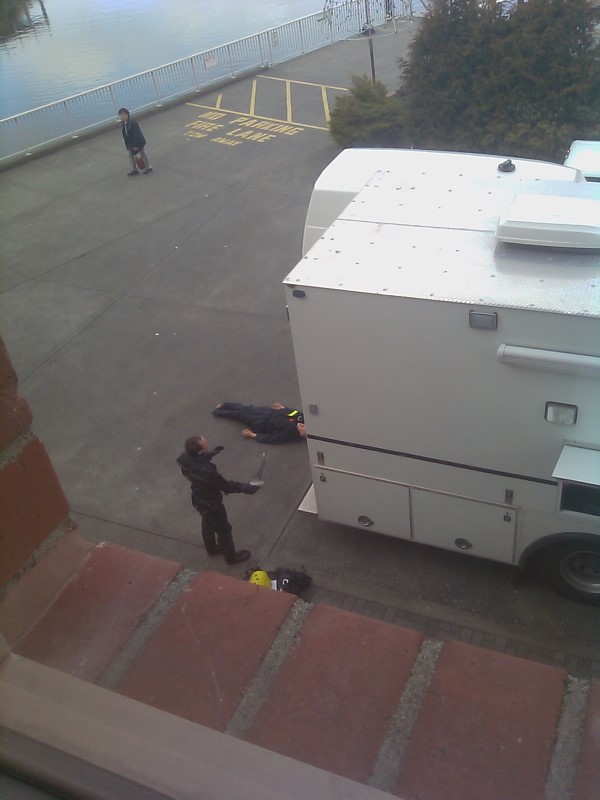 After lunch it was off shopping as I'm cooking for seven tonight:
CrowDog
RobinHood
Roxy
Me
Royce
Kyle
Elliot
On the menu is a surf and turf – turns out Tyler is a vegetarian, luckily there are lots of non-surf and turf items for him:
Pupu platter of cheese, crackers, smoked oysters, hummus
Mixed greens with baby carrots and mushrooms with a raspberry vinaigrette dressing
Maui style marinated boneless ribs
A kilo of salmon
Dessert courtesy of CrowDog and RobinHood (who also brought me 222's, a Canadian aspirin, caffeine, codeine mix)
A wild meal with some of us hottubbing after dinner.
Final damage in the booze department:
40 oz. of Bacardi Rum
13 cans of Diet Ginger Ale as mixer
½ a liter of Maker's Mark
Almost 2 bottles of wine
For seven people – boy those Canucks can suck down the duty-free booze.
All and all, a wonderful evening with old friends and new friends. Was having too much fun to actually get any pictures. Sorry all.
[207.2]