After spending ALL day yesterday in the WorldMark provided bathrobes, it's time to check out and explore the city since check-out is Noon, and the Clipper is at 5.
Time for a walk-about. Roxy with kilted bear in front of the Royal Scot: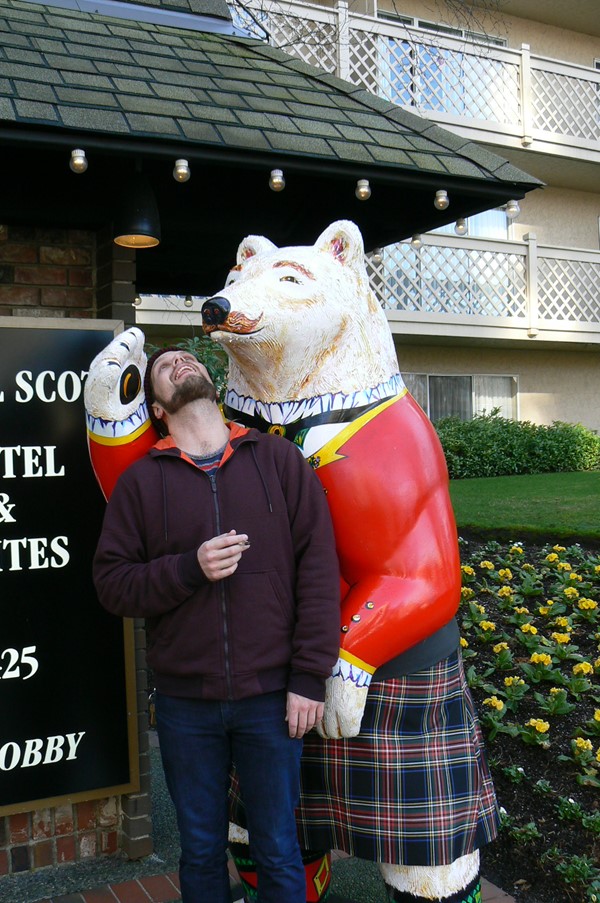 And UncleMarkie with the bear…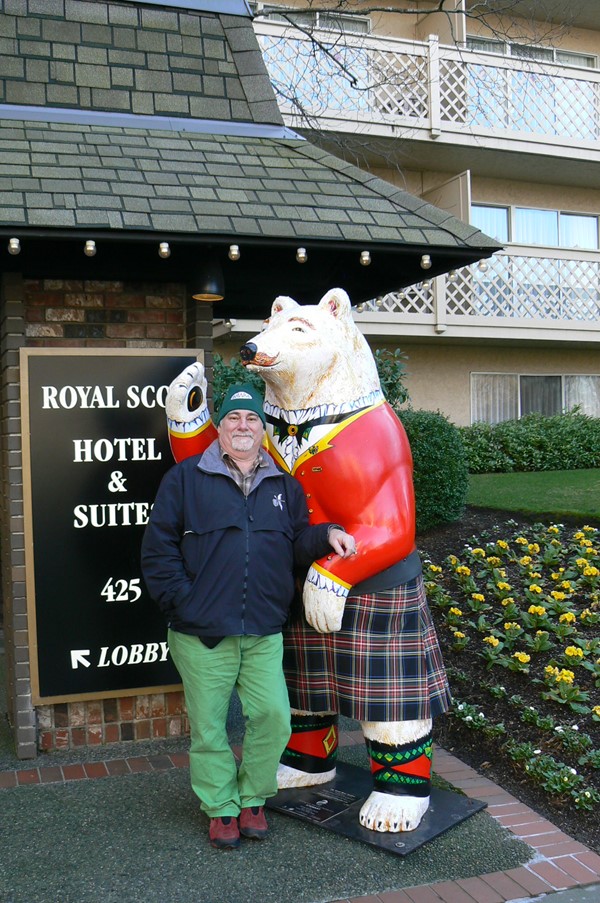 Maybe UncleMarkie as a Totem Pole would be better: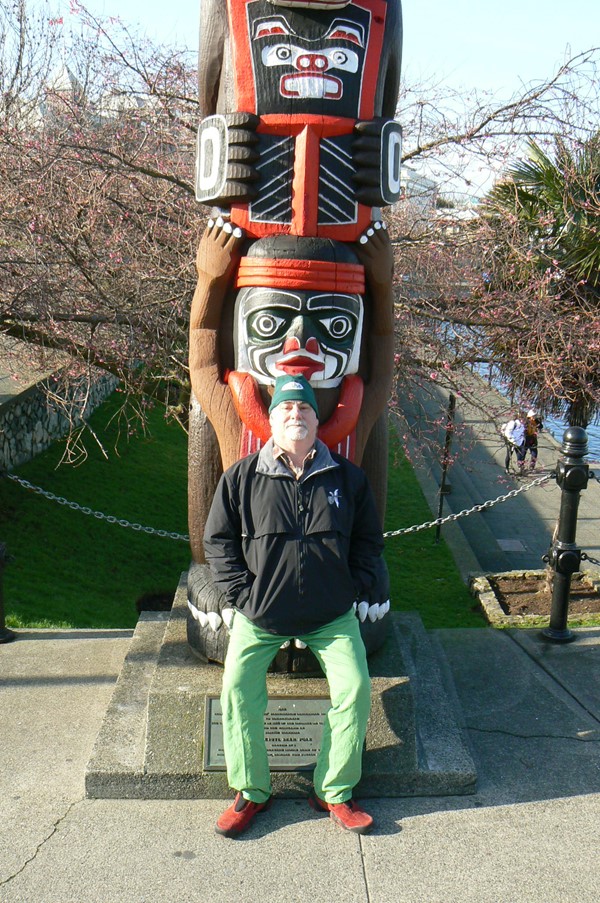 You have to love Victoria – apparently this is the place to play darts according to Nicola, my favorite desk clerk at the WorldMark (I gave her a bag of condo-made croutons in a nice box when we checked out):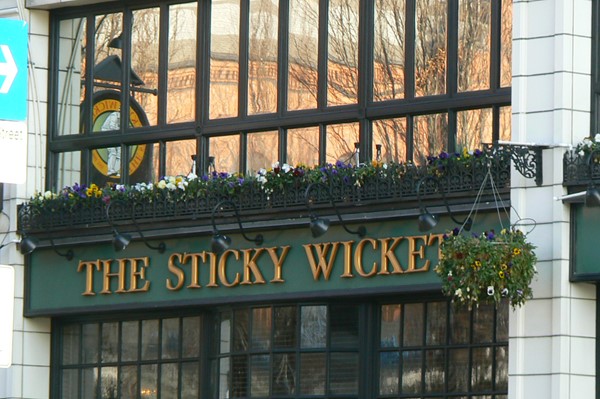 It's in the lower floor of the Strathcona Hotel – wonder if it's any relation to the Strathcona that I stayed at in Toronto in October.
And our final picture for this post is of Roxy and I having lunch at my favorite Mexican place in Victoria (where I always end up getting the ceviché) where 3oz. martinis are $11.00 (cheap for CanadaLand), Roxy got the Sangria:
Honest, it's vodka – it's just a blue tinted glass.
We grabbed our luggage from the WorldMark and headed to the boat about 3:30 for our 5pm boat… which was the smaller Clipper III (see background of the previous post) – which was SEVERELY understocked on Duty Free – I got the last bottle of Tanqueray and picked up a bottle of Captain Morgan Spice Run for my… less discriminating friends.
Home by 8:30…
[? ? ?]