Up very early this morning – destination, Lopez Island up in the San Juans.
The view from the Anacortes ferry dock as I wait for the 9:30 ferry to Lopez: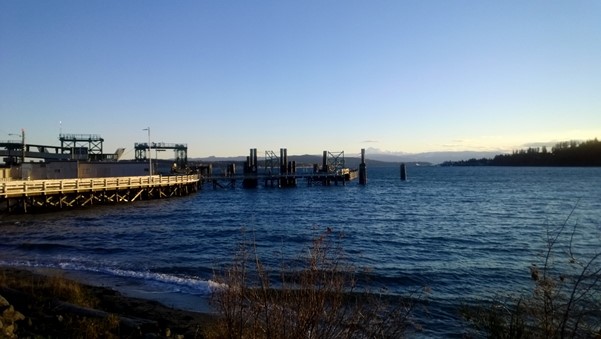 Another ferry Eastbound…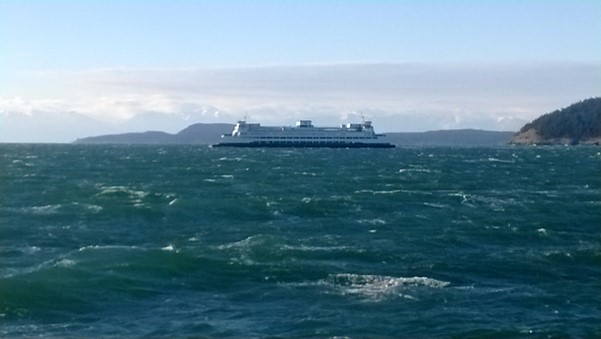 First stop on Lopez was to pick up some of my old equipment from Sue. It was good seeing her again – I can't believe that I haven't been back to the island since I sold the church.
Speaking of my old church — here is a shot of it as it stands today…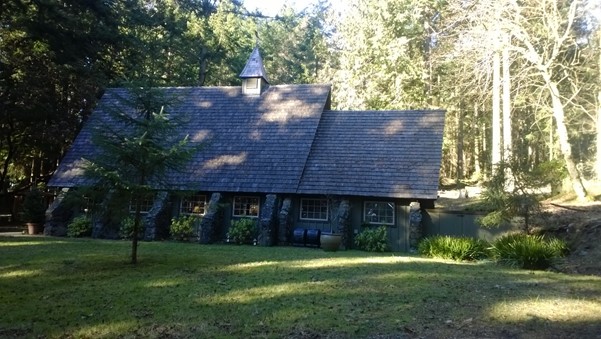 I had a little time to kill before lunch with Lynne – stopped in to see Robert at Café le Boheme, but alas – he and his husband Ron are honeymooning in Hawaii. That takes out stopping at Paper, Scissors, On The Rock to say hello to Ron.
Had lunch at Vortex with Lynn (who for a while lived around the corner from me in South Park). We both had quesadillas since it the really cold outside (but with sun) – I was surprised to see that they actually offered ground beef (local organic ground beef). Lynn had a vegetarian one – and I, of course, opted for the "happy cow" version.
After lunch I drove around a little more – looked at the new super market which has a liquor section in it now. Apparently the people who had the state liquor store license used the switch over to private stores as an excuse to decamp to Arizona.
Not much left to do on the island other than hit the ferry dock several hours before my 4:20 ferry. I did have a late afternoon dog at Ye Scurvy Dogs which is right on the ferry landing.
By the time I got home it was beyond dark out – and here is what the car looked like badly packed with all the stuff I got from Sue: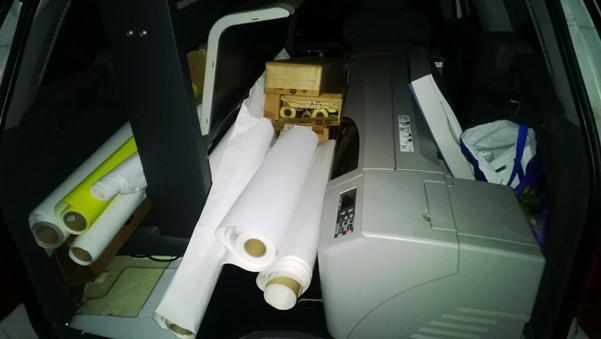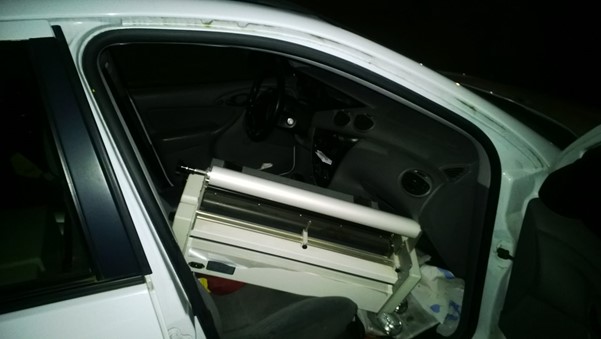 That would be a 42″ wide plotter (and bunches of paper), an 11×17″ scanner, a video projector, and a 25″ wide laminator.
Now to find a place in the house for all this equipment!
[212.3]