Off to visit friends and work on making some zebra-skin lederhosen. I got the idea from a Wall Street Journal article about Oktoberfest in Namibia (a former German colony). Here is the drive plan since the Seahawks Victory Parade will turn downtown Seattle into a mess/zoo/clusterfuck: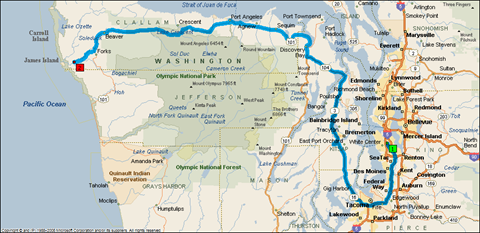 Yep, taking the long route… through Tacoma.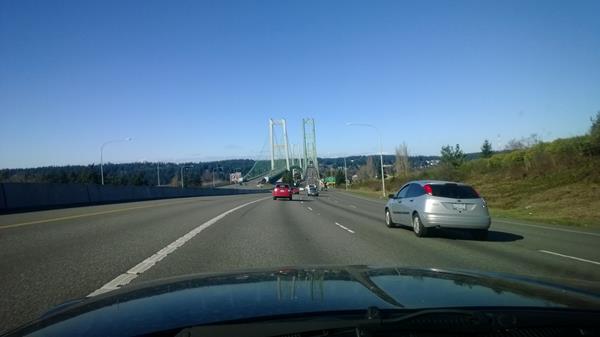 The lovely Tacoma Narrows Bridge – in the non-tolled direction. Made fairly good time – even with the stops. Got to the Quillayute River Resort right in time for cocktails!
Pulled over by Lake Crescent for a "selfie":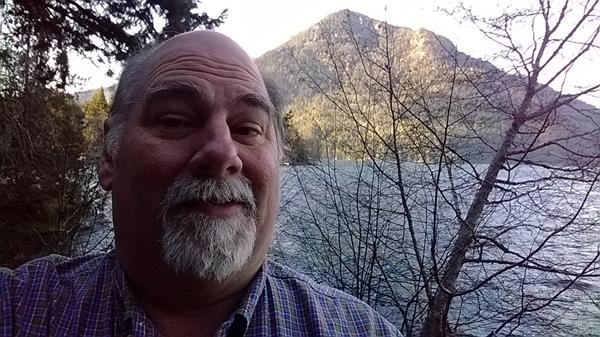 My unit (#4) and the view from my window: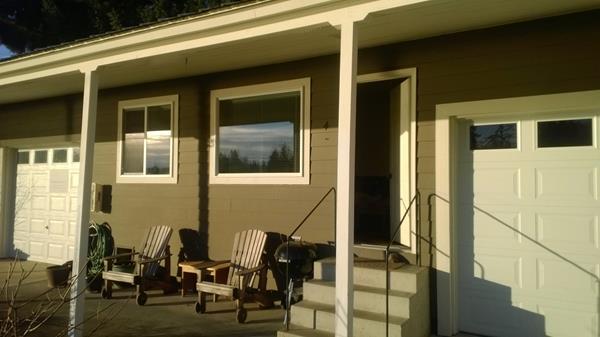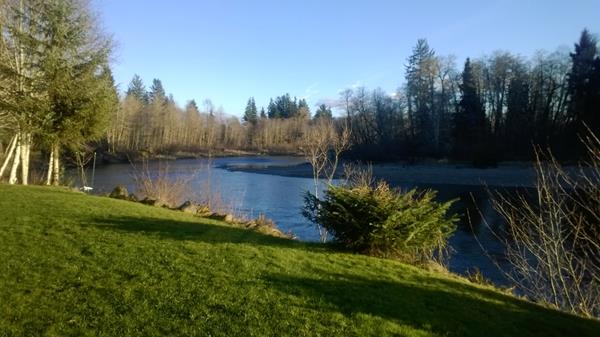 It's wonderfully peaceful out here but the main reason for the visit it a little sewing project with Linda, who with Chip runs the resort. The plan is to make a pair of zebra hide lederhosen like the ones I saw in the Wall Street Journal last fall.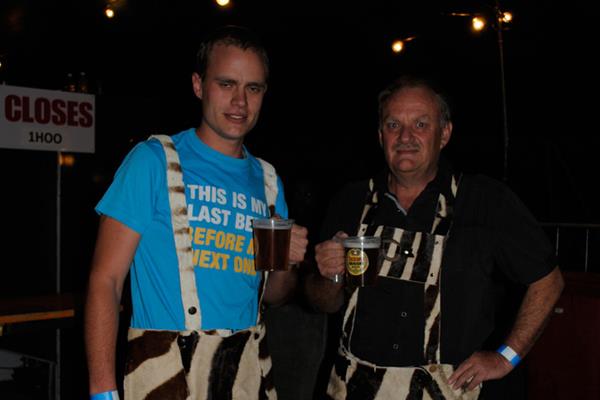 Well – it isn't as easy as it sounds….especially after we finished off a bottle of scotch on my first night there…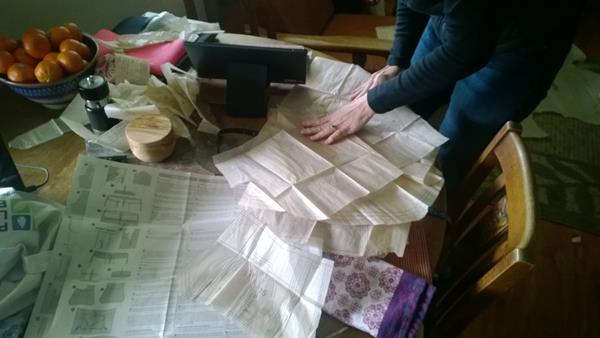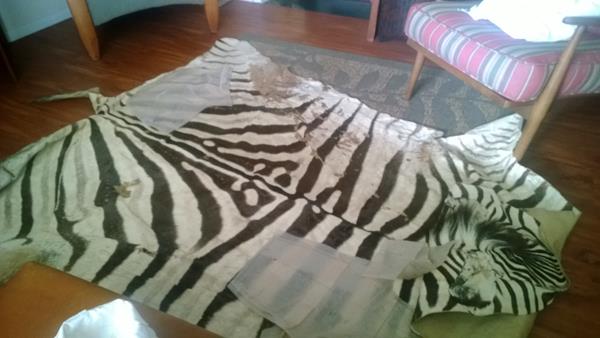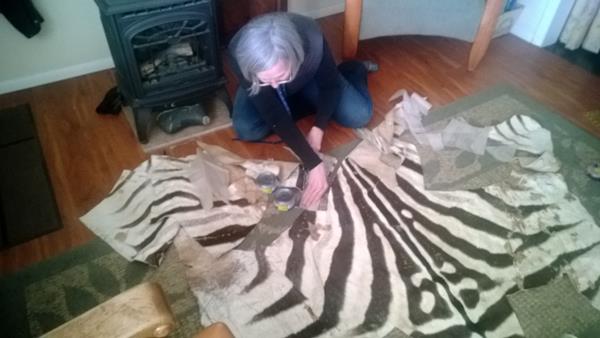 By the end of the day we had only gotten as far as getting all the pieces cut out – well, that and making a mock-up out of a white sheet to make sure we were getting the measurements correct. Luckily there are no pictures of me in what looks like an adult diaper since the mock-up was made out of a used sheet from the resort. Linda will finish it next week while Chip is away (so she can spread out all over their small caretaker's apartment.
Within the next year or two it won't be an issue once the Lodge House is completed. Living area upstairs and downstairs is a commercial kitchen and reception hall, along with the reception desk for guests. Their current unit will be turned into a 2-bedroom suite and Chip will keep his office in the current reception desk room.
Lots of the resorts guests are fisherman – like this one who was out in the bitter cold practicing his art: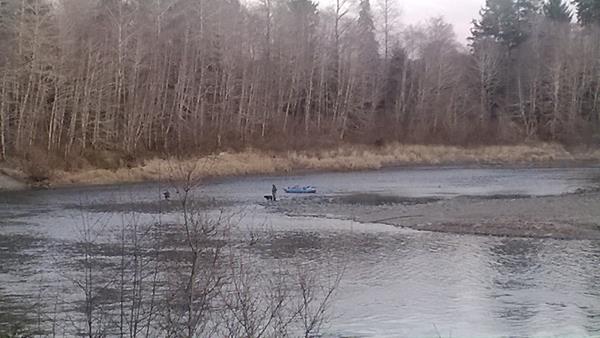 The river is a little low because of the lack of rain – meaning a couple of cancellations for the weekend. As for me, I come to sew and admire the sunsets: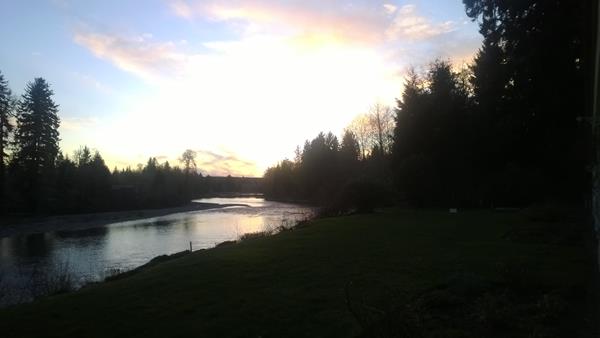 Got on the road the final morning a little after 11am after a Denver-style scrambled egg breakfast. Stops in Port Angeles at Goodwill for a breadmaker ($5.99 for a 2# size rectangular loaf machine), and at Swains for black flannel-lined jeans – yes, I'm finally breaking down and spending over $50 for some new jeans. I have blue flannel-lined ones but I just don't think the color works on me.
It was a beautiful day for a drive (both days were sunny, clean and wickedly cold) as evidenced by this shot from my ferry ride back to Seattle: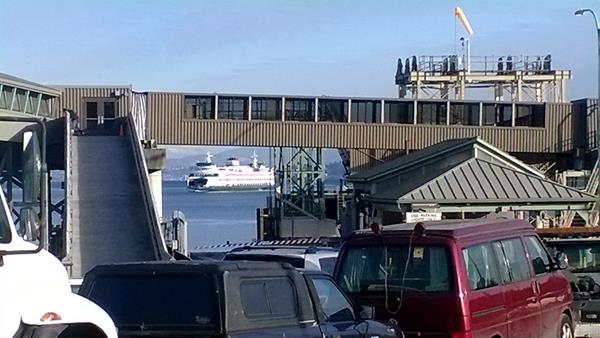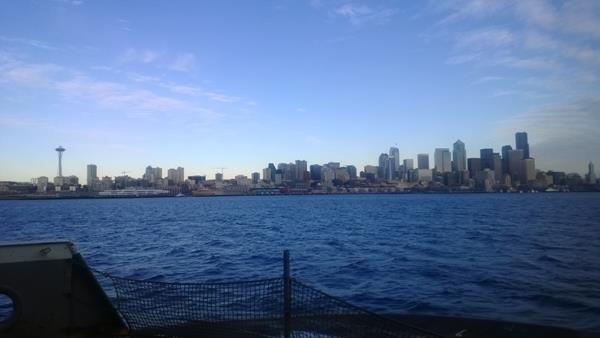 Home in time for cocktails and dinner.
Not a bad way to spend a couple of days.
[209.0]