I missed the first snow of the season (December) in Seattle – I was on the road…in another state.
This started Saturday night late (10pm or so for South Park, 7pm for the wine shop):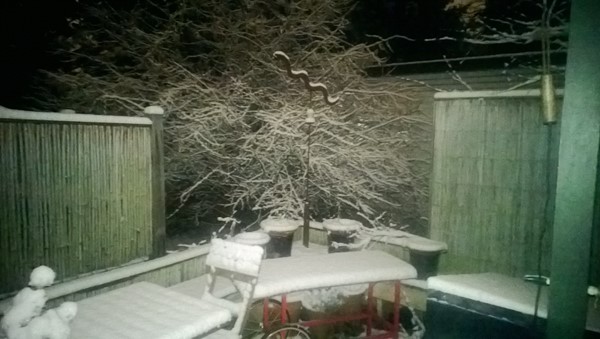 Luckily this morning the temps had warmed and it was an OK commute to the shop – though I DID take the station wagon which is front wheel drive — oddly enough takes the same size chains as the Miata – there is another $100 savings. Now I just need gloves ($2.00 at Grocery Outlet on the way to the shop) and a snow scraper ($3.00 for the SUV extendable size, same place).
By the time I left work, most of the snow had rinsed away. Phew! Prepared means no need to use the equipment.
[209.8]