A couple of months ago I snagged this GREAT fare to Denver on United Airlines… $118 round-trip! You can imagine my surprise when I also got UPGRADED in both directions. Snagged another one in early April for the same price on Alaska, but that one is just an overnight. I try and visit Dan and Lisa as often as I can find cheap fares – it cheers him up from the burden of financial and the resulting emotional stress.
Lots of "selfies" in this post – apparently I was on a roll this trip.
In the Alaska Board Room even though I'm flying United – speaking of which – the plane box, the plane – sporting an EcoSkies livery: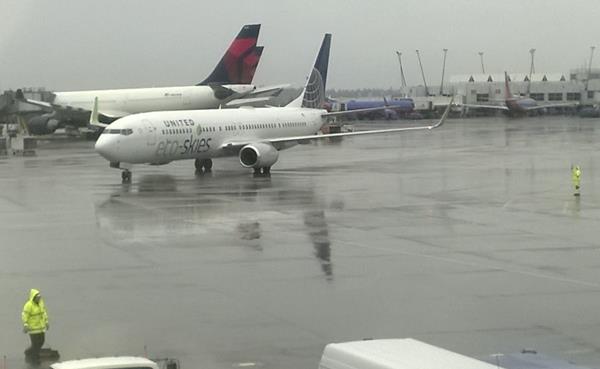 Typical rainy Seattle day…wouldn't want to be a ramp worker today.
Settled into Seat 1A. Not my favorite, that would be 1B (bulkhead aisle), but it's a free upgrade and in the bulkhead so no one can put their seatback into my space.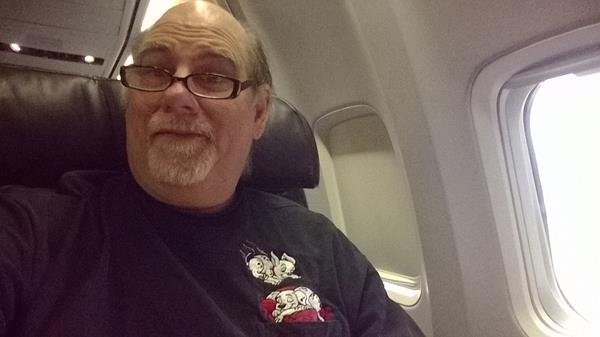 And with United you get a cocktail while you are still on the ground. The blue ear buds are my short-haul noise cancelling headphones. For the longer trips it is still the over the ear Bose.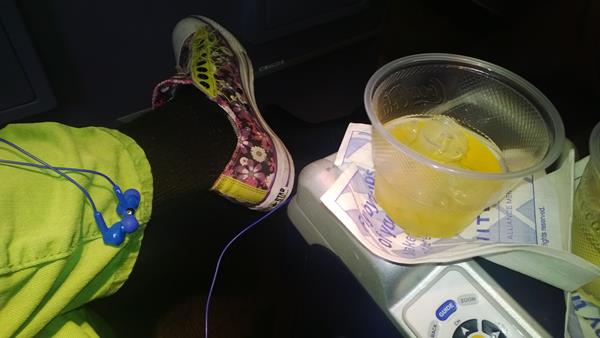 Looks like someone is a little behind in changing their signage at the Denver airport:
One of my cocktail glasses from the flight was still branded Continental so did them a favor and liberated it so that it can go into SuperModel's collection.
Lisa met me at the airport for the 45-minute drive to their place in Broomfield – when it's just an overnight trip (like the one coming up in April) I rent a car since it asking a lot to have someone spend three hours over two days running back and forth.
A shot of Dan and I being silly – well, it's really just me begin silly: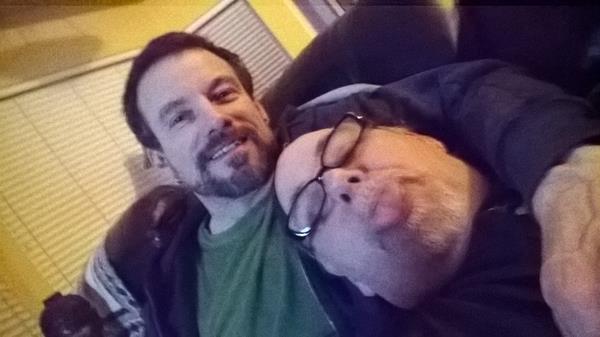 The first full day found us checking out the new Trader Joes in Denver – one of three coming in the next couple of months, and the only one to have a separate but attached liquor store due to some odd state liquor laws which says you can't have more than one liquor store permit. The store just opened a couple of days ago and it's a zoo… we had to park two blocks away: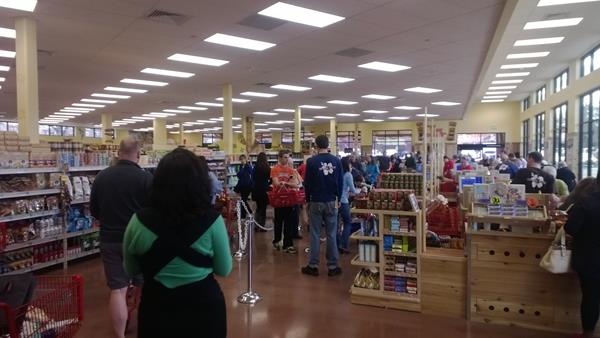 Serioulsy – the checkout line started at the BACK of the store even though they had 10 checkout lines open.
After a quick bite of TJs snacks it was off to a quick visit to Dan's father George. He's got quite the aquarium system filled with all sorts of coral, fish, and odd creatures: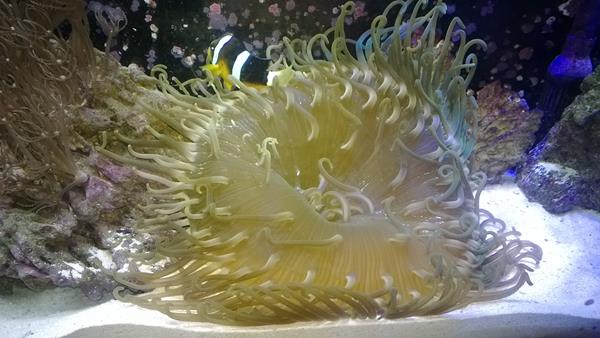 Dinner tonight is what I brought from Seattle – lamb shanks. Though I guess you could say I brought some of last night's dinner as well since I showed up with a pound of lox trim (for toasted bagels from Moe's Bagels in Boulder) from Trident Seafoods which bought out Port Chatham where I've shopped for years especially for XMess presents for the family. Wow, that was a run-on, now back to shanks: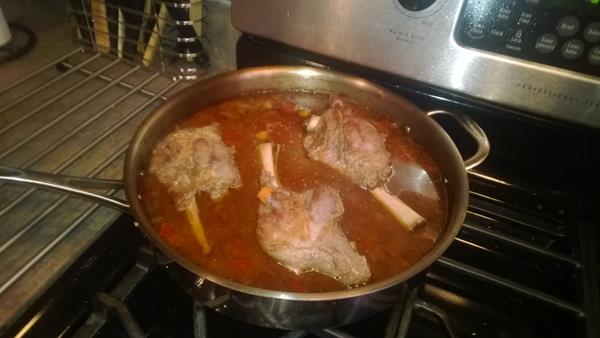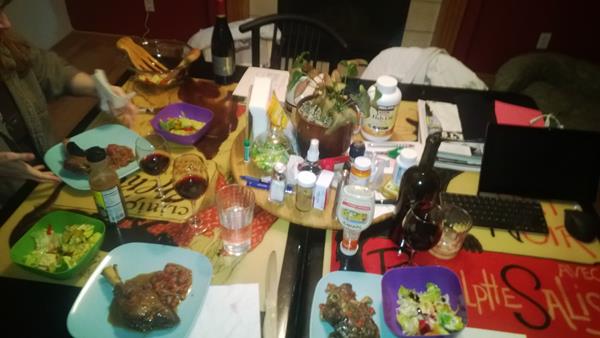 On my last full day in Colorado is moving all the tools from Dan's garage to the basement to make it easier to get both cars and his motorcycle parked: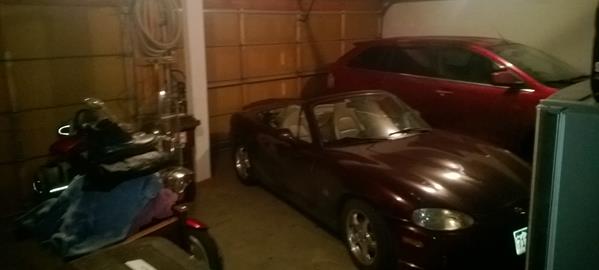 Then it's a Depot Dog at Home Depot – huge selection – I went for the Beer Braut. Next up was Diet Verners and Coke from King Soopers to restock Dan and Lisa's fridge with what I usually drink. And finally off to Total Beverage to fill the suitcase with liquor. Here is a great bit of merchandising – the Olympic rings done in 12-packs of CocaCola products: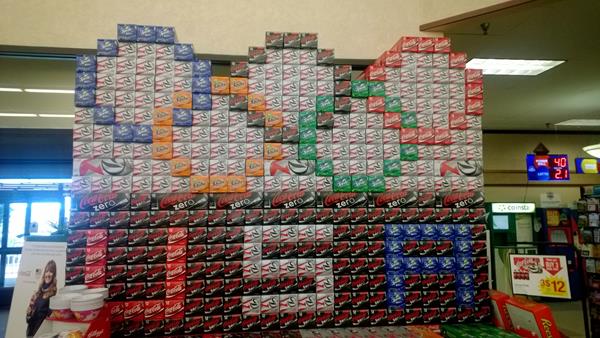 Up and out of the house by 8AM for my flight home. My breakfast at the French Bistro (Pour La France) in the airport: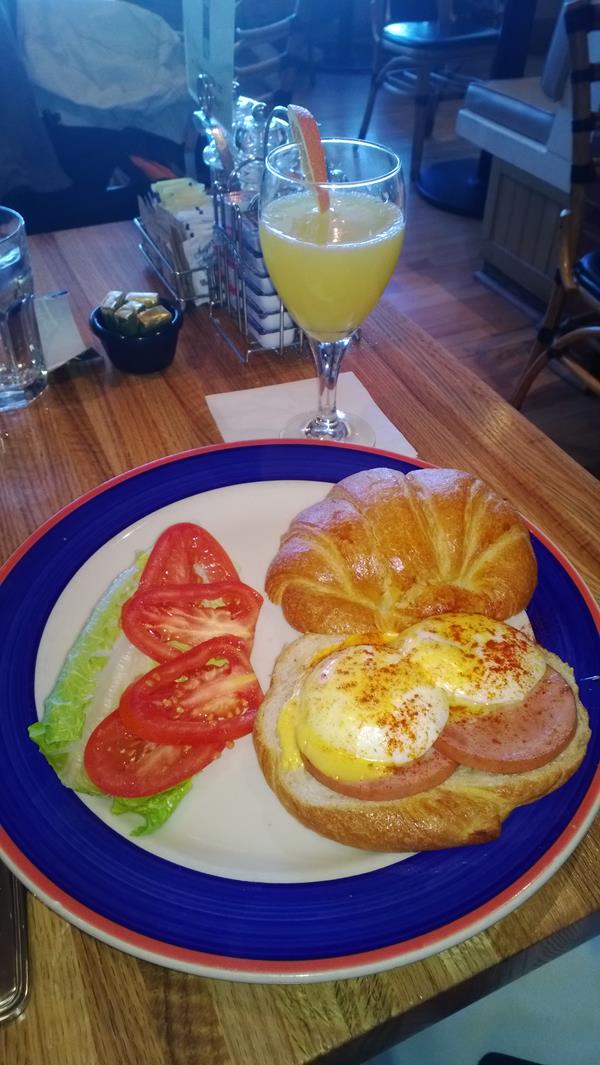 Eggs Benedict served on a croissant.
And for the rest of the post, just a bunch of "selfies" in the airport and onboard my flight home, where I actually had TWO first class seats to myself – not that my butt is that big: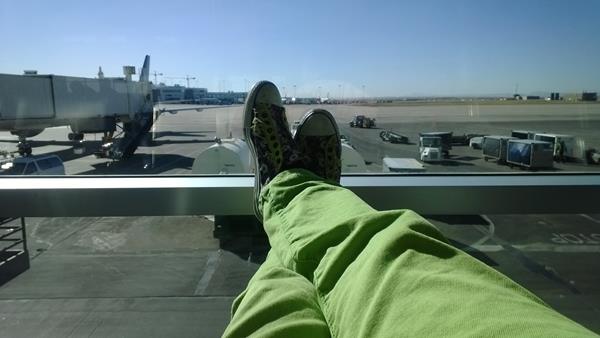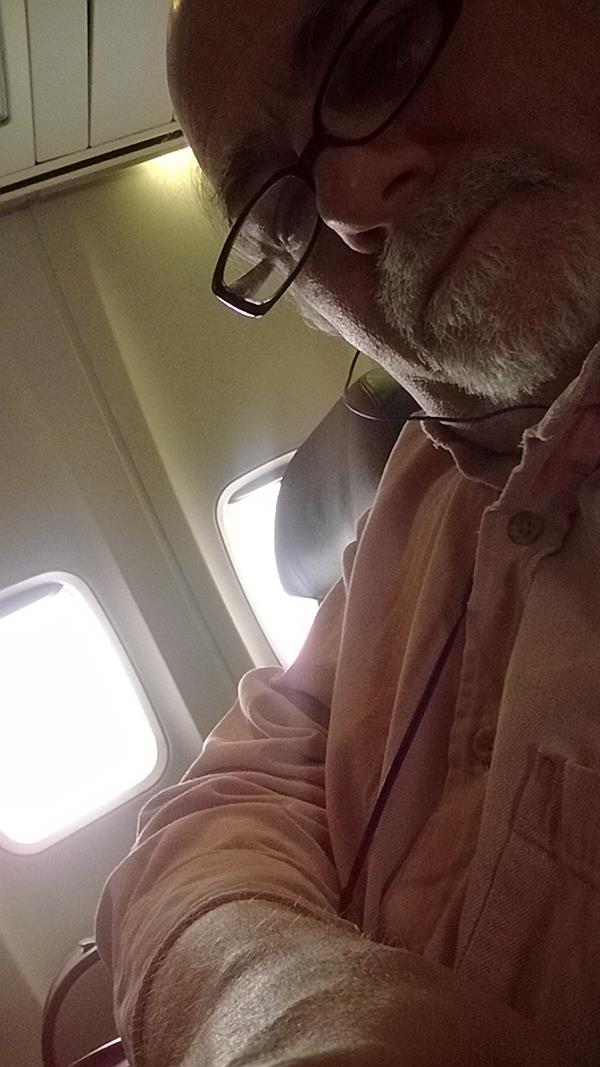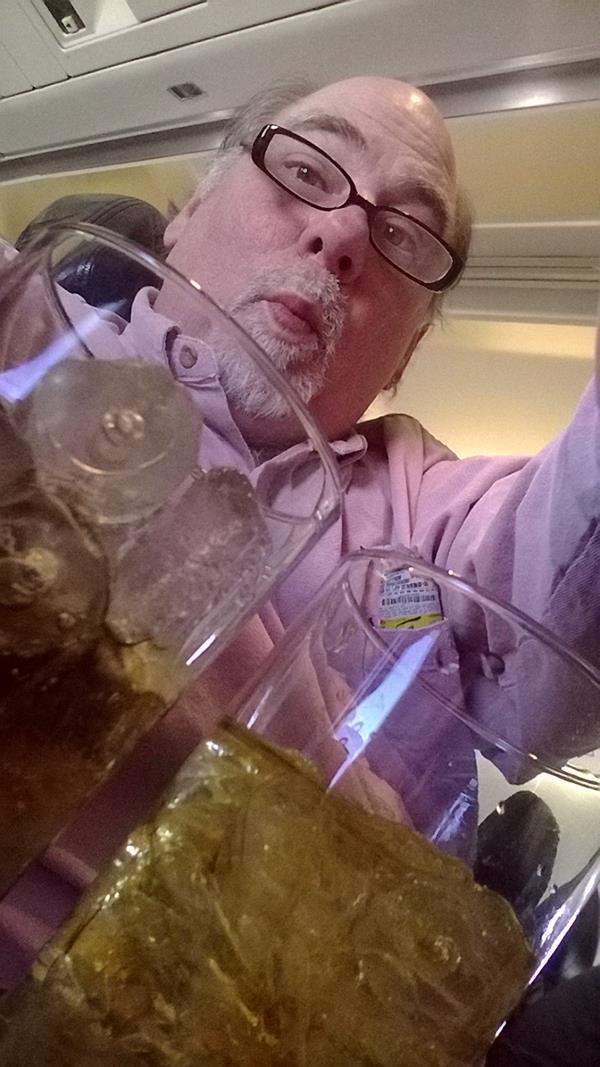 210.8