With the trip to the Bay Area tossed out the window – it was time to tackle some big projects, like getting the 42-inch-wide printer out of the living room and into the office.
Of course, that means totally ripping up the office/guest bedroom. Gone is the corner desk – and it took three days for it to disappear from the sidewalk – a record amount of time.
To get the living room cleaned out the printer had to be moved into the bedroom – thanks Humbubble to helping me move it – wouldn't have happened without you. Then what to do with all the rolls of paper for the monster printer.
Solution? Go buy some dowels and make a stand: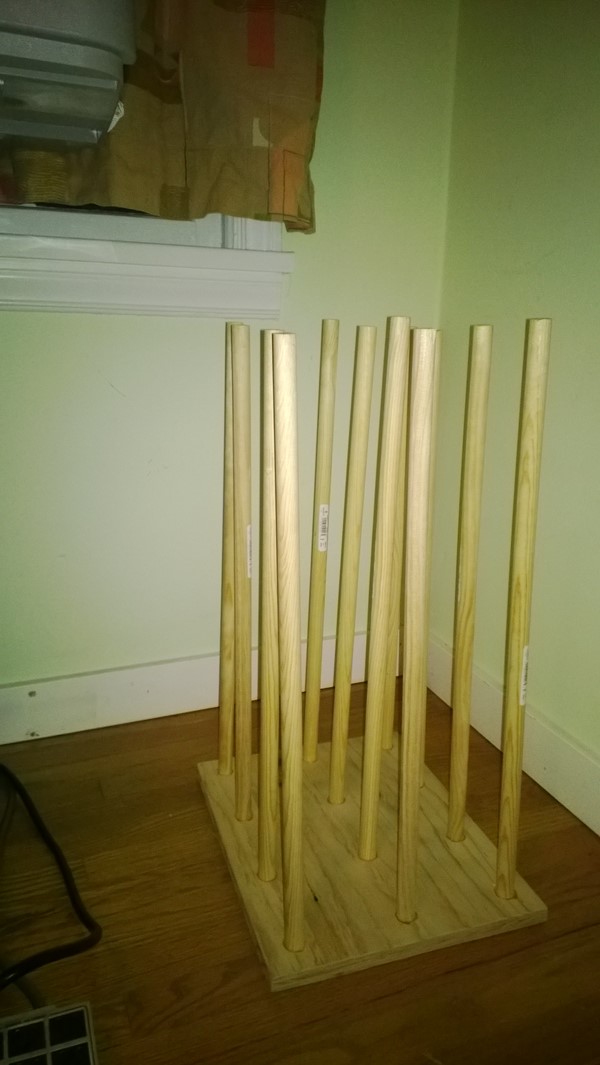 And fully loaded with ALL the paper I have, with one spot left: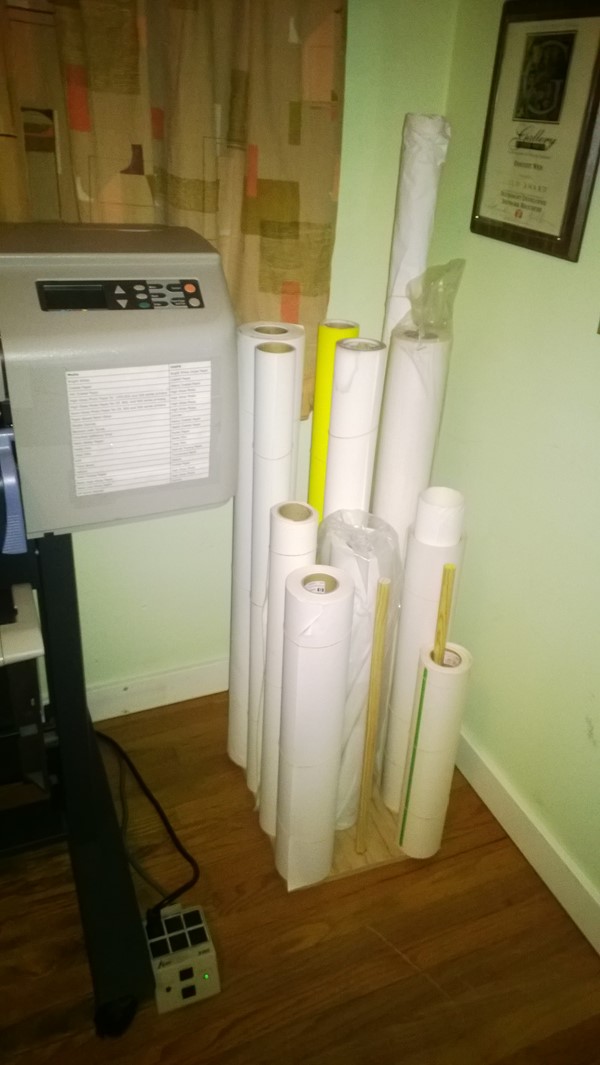 And then it's to make a guest computing area… complete with:
4 universal outlets
Audio jack to the TV
USB CD-RW/DVD-ROM
USB jack to the TV
4-port powered USB hub
HDMI to TV
USB Wireless keyboard/mouse
Everything all labeled and ready to go.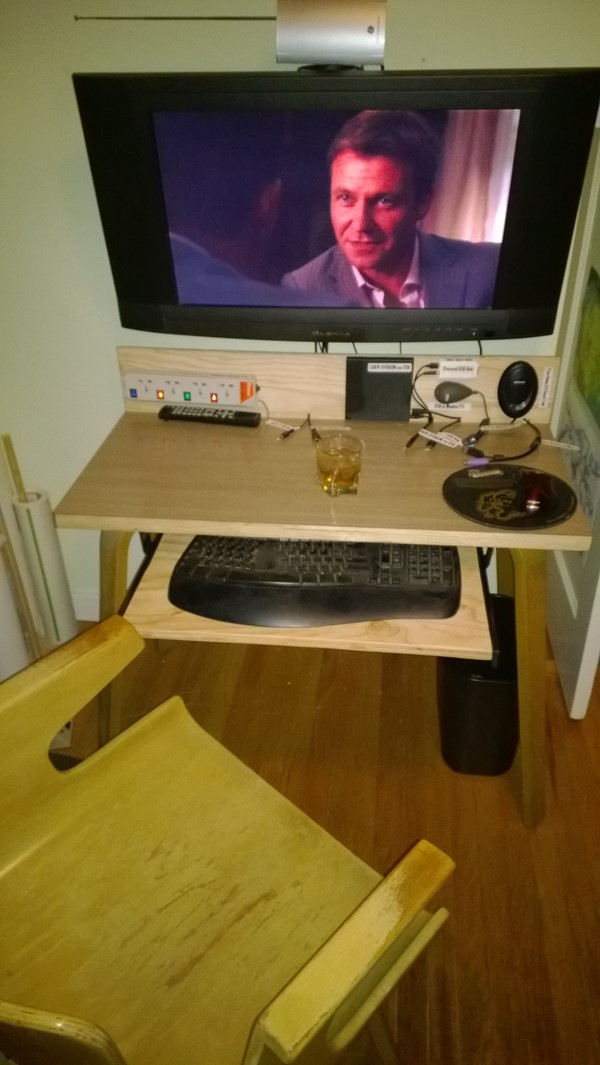 The carpet is back down, most of the junk found other homes, time to leave for the airport.
More work to do next week – hopefully before MoonSong comes to clean – if for nothing more than to see the look on his face at the new "office/guestroom".
[206.8]