Maybe the weather scared people into changing their plane reservations, because I can't think of any other reason that I managed to get upgraded in both directions on my Boston mileage run. For those keeping track, that would be 4,974 flight miles. By mid-April I'll have Silver for next year, shooting for MVP Gold which I'd need an additional 15,578 miles. Too bad my Bay Area trip was cancelled as with the double EQM (Elite Qualifying Miles) that would have been 2712 miles right there. Maybe I should just start doing West Coast mileage runs while the promotion is still running. That would only be six roundtrips. I can hear the Senor Colonel groaning just thinking about it.
Took the red-eye out Monday night to Boston. 10:05pm flight so that means dinner in the Board Room: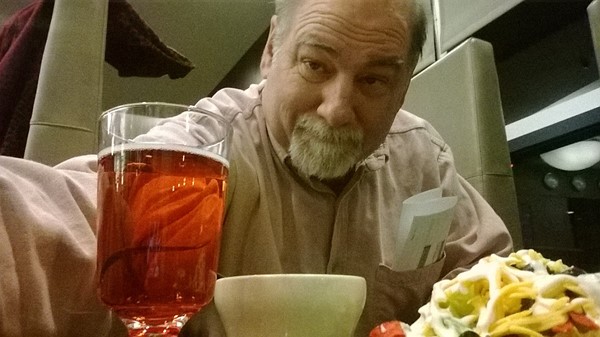 Red Baron, even though it isn't morning
Italian Wedding Soup
Salad
Repeat
From lovely Seat 1D, looking a bit tired already and it's just the first leg: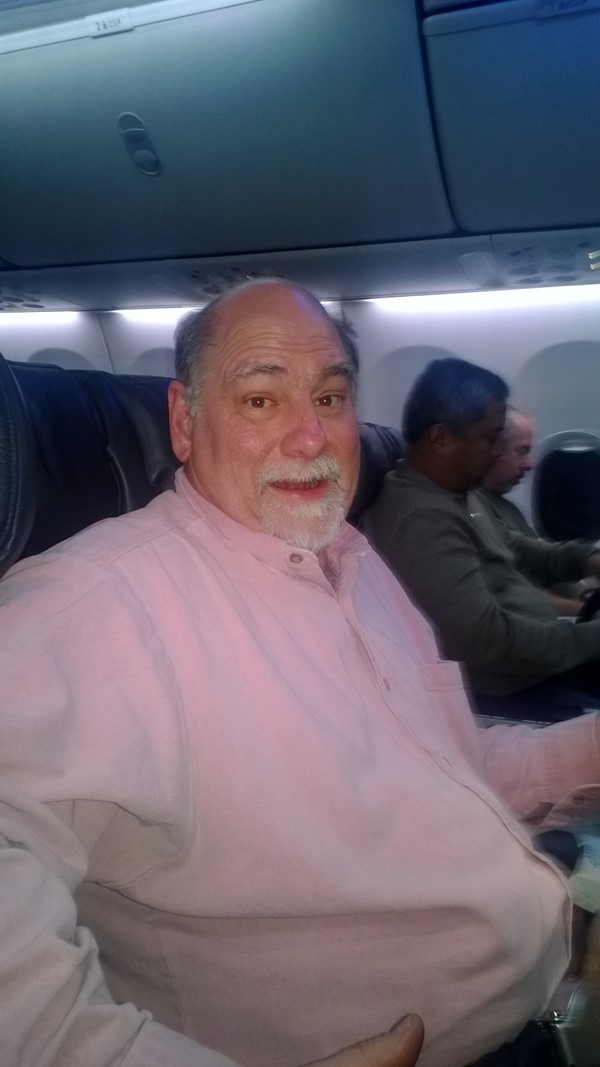 Not the most flattering picture – makes me look a tad dumpy. By the end of the flight I'd watched a movie, had a little pasta and salad snack, and drank them out of Scotch – had to have Jack as my final cocktail. Nope – didn't sleep on the 4.5 hour flight.
Arrived in Boston a little before six and the return flight is 7:45, so there is a little time in the Delta Sky Club for a little breakfast. No booze since bars in Massachusetts don't open until 8am, or at least the airport ones.
I'll call this one… Sunrise Over Logan.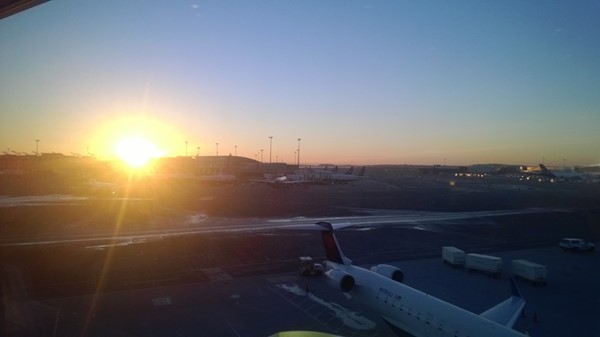 Got back on the same jet I flew in on (Boeing 737-900 with the new Sky Interior), though my seat had gone cold since it was 17 degrees outside. Starting to feel a little ragged.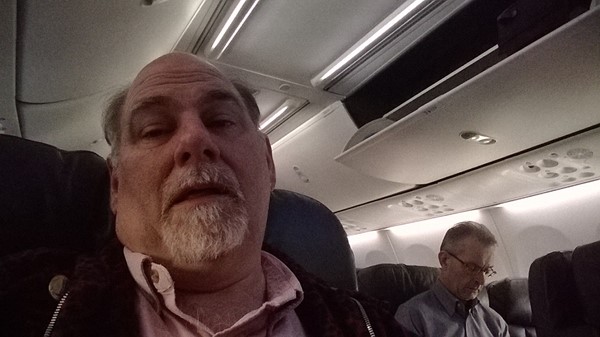 Switch to Jack and Diet for the return flight. Scotch is just not a morning drink, even if you do mix it with milk which I think is disgusting. That said, here is the recipe for Scotch Milk Punch.
Got home a little before noon and this is how I spent my afternoon…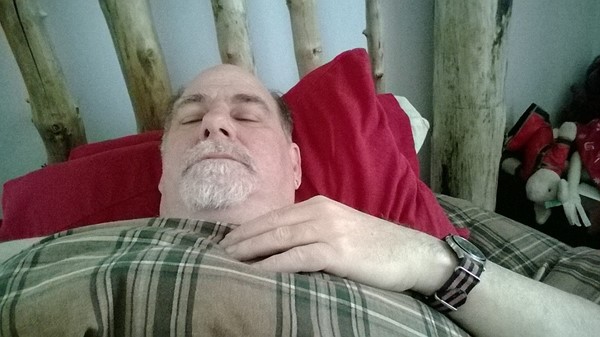 One more mileage run next week, back to Boston, but I'll be spending the night.
[209.0]