Tuesday found me at the airport again, back to Boston for the second trip this month. At least this time I'm spending the night.
In the Board Room before my flight… it's a mid-morning flight so it wasn't too ugly to get up and out this morning.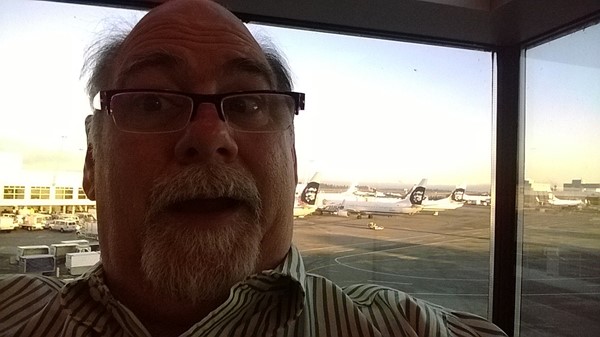 My seat for this trip – no upgrade in either direction is Exit Row window, not my favorite but not the worst. Here is the view as they deice the plane: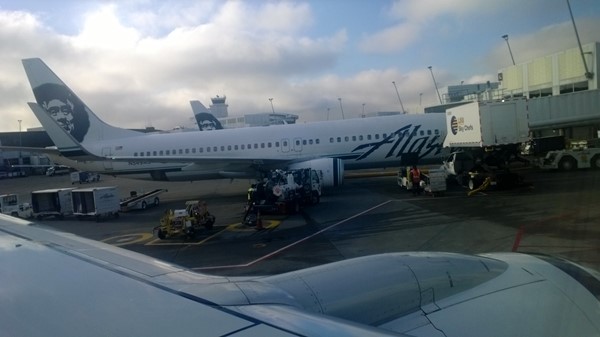 I was late getting to the gate so I have no idea how far down the upgrade list I was – I assume at least a half a First Class cabin. This is the down side of the during the normal days flights that Alaska has between Seattle and Boston. If you want to take the crappy red-eye or the early morning return it turns out it's easy to get an upgrade because none of the guys/gals who fly WAY more than I do hate those flights as much as I do.
Here is a shot of me over what I think is either Minnesota or Wisconsin judging from all the lakes: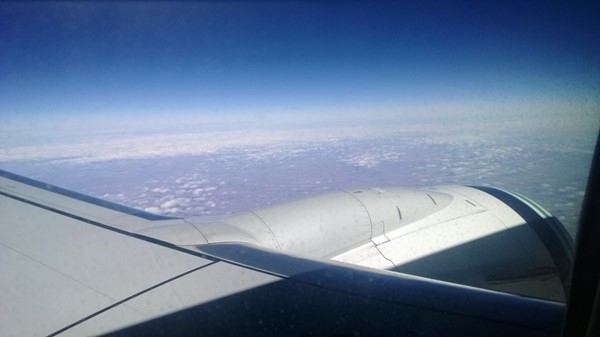 Got to Boston a little after 6PM and Fernando came to the airport to meet me. Such a sweetheart.
Off to dinner we go at Christopher's in Porter Square. A little wait for a table (30 minutes) which we killed in the bar – beer for Fernando, Manhattans for me.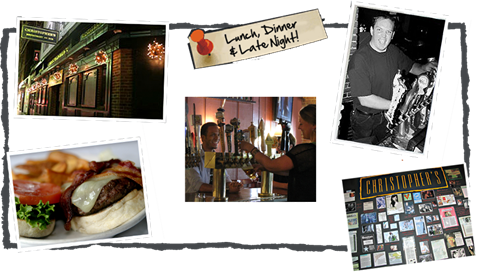 Got to our table – ordered more drinks and an appetizer – a Summer Roll (non-deep-fried Spring Roll) that seemed to have been prepared last night. For dinner, I broke my diet and had the Fish and Chips (good), and Fernando had the chicken, green bean special – it looked good and I'm sure it had a better name. I'm amazed that when I looked at their site today they had their Daily Specials for TODAY. Now THAT is good website management.
By 9:30 Pucci and Aisling joined us for cocktails (Martini for Pucci, Prosecco for Aisling) – lucky we had a four-top! I'm going to their wedding in July in Wicklow (20km south of Dublin), Ireland.
Apparently when Fernando chose Christopher's he didn't realize that it was a block from Aisling's gym and easy for Pucci to park at – god going Fernando!
After a couple of rounds of drinks and good conversation it was time for us to all head back to our mattresses – walking distance for Fernando and I.
Slept in late, late, late, we both did… we didn't get out of the house until a little after noon – first stop Starbucks for lattes. Which held me over for the one "T" stop until we got to the Russell House for lunch.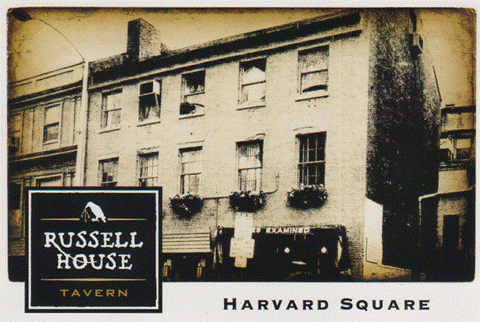 Here are shots of the two of us at lunch…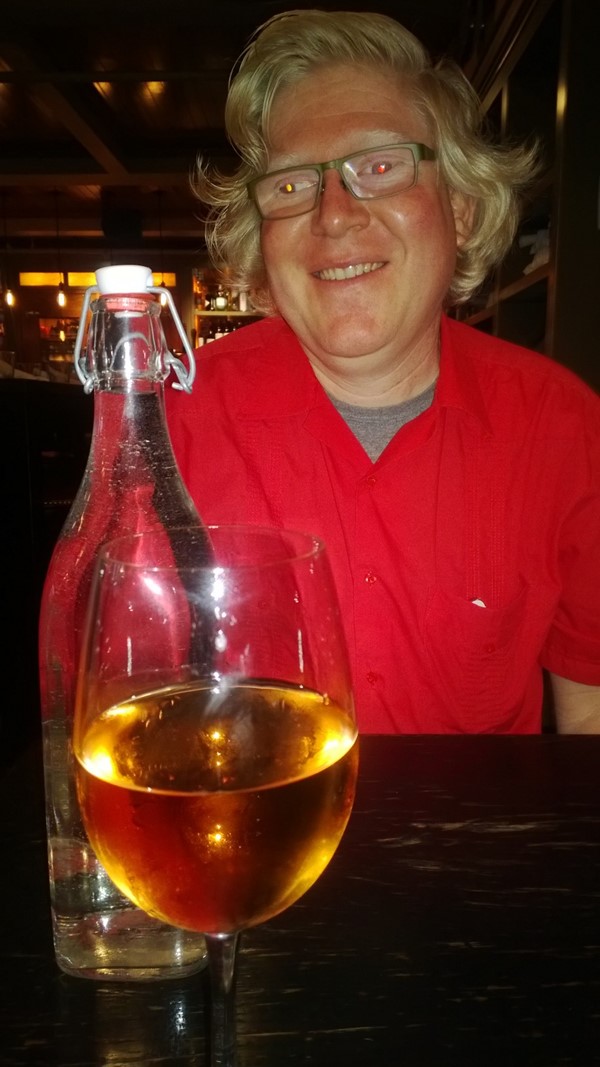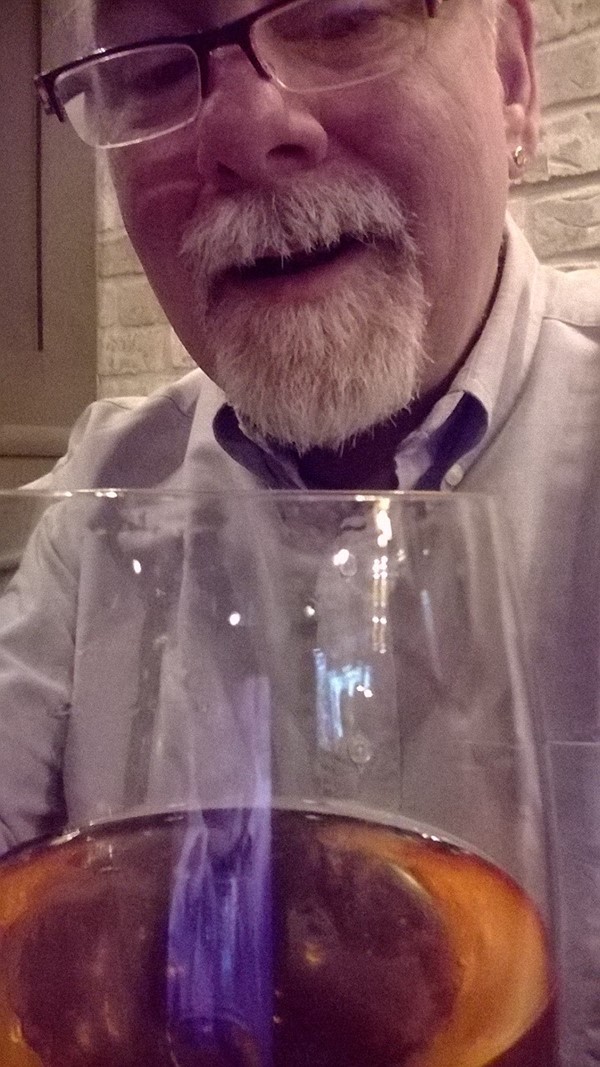 And here is my lovely lunch of the steamed mussels in a fennel heavy (think a jar of seeds) broth that was surprisingly good. I like that the fact that they served bottles of either still or fizzy water – wish I'd gotten the fizzy, but the glass of Bonny Doon Vin Gris Rosè was damn fine with those mussels.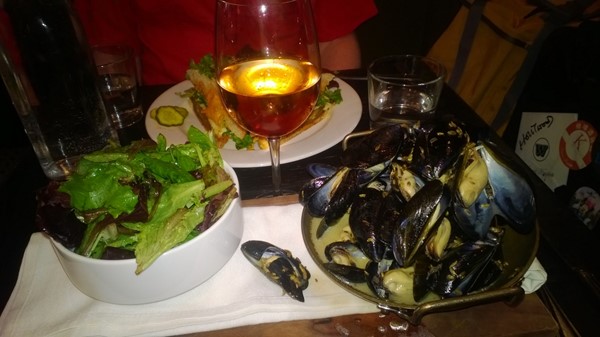 After lunch Fernando and I parted ways – him for the office, me for my office – the Delta Sky Room. I had about three hours to catch up on email, drink cocktails, liberate biscotti, have some snacks, read a bunch of papers before my flight back to Seattle – number 7 on the upgrade list, but at least I'm in 6D… just behind First Class, close enough to smell the freshly baking cookies.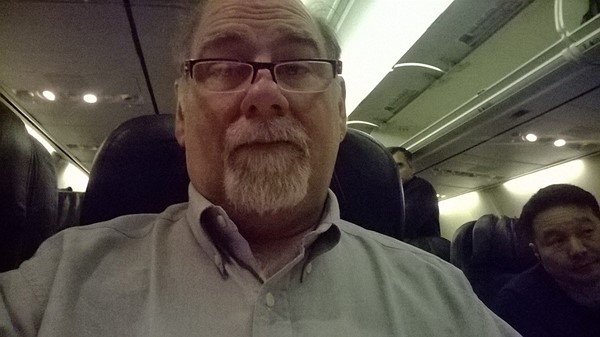 Bought the Rueben Hot Meal ($6), they comped me my second free drink (one free with MVP Gold), bought several more. For airplane food, that Rueben was stuffed with meat and really good. On the way out I passed on the Pulled Pork Sandwich, but the guy next to me had it and it looked good (and smelled divine).
Back at the house by 11 – time to clean out the rollaboard of all the Biscoff I popped from the Delta Sky Room – mostly because they are really good, and Roxy needs more carbs before I can get dinner prepared. I love that the Biscoff have the Delta logo imprinted on them.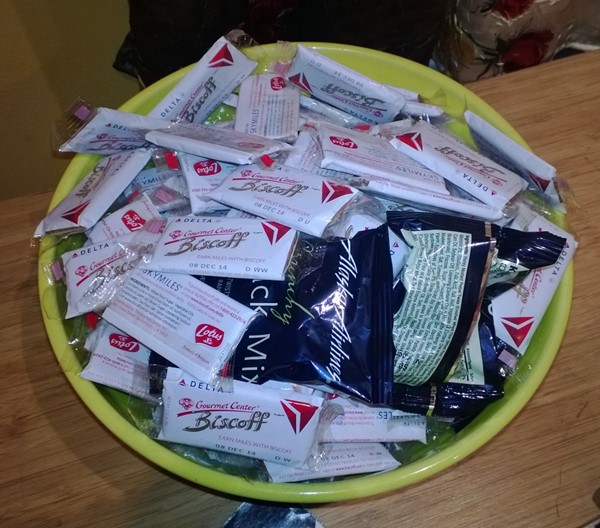 Next up, TURKEY.
That trip report might have to be split into:
Istanbul, Turkey (3 nights) Part One
Budapest, Romania (2 nights)
Istanbul, Turkey (2 nights) Part Two
If there was another day, I'd try and squeeze Bulgaria into the trip, but I like to have a "buffer" before I get back for my departing flight.
Worked today, working, tomorrow and Sunday, off early Monday to either Europe or Asia, depending on which side of the Bosporus that I'm on.
[209.2]