My last day in Istanbul and off to Taksim Square I head on the 10am shuttle bus. Taksim Square has been in the news recently with protesting students complete with tear gas. Luckily, there was no tear gas on my visit. What there were was lots of security cameras on poles: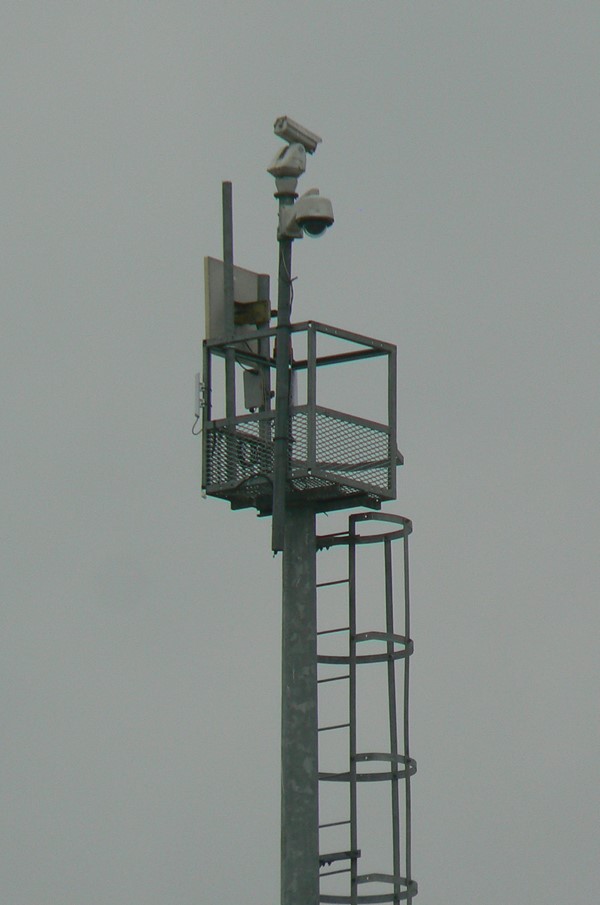 The square itself isn't terribly interesting, but it is a big open space in the middle of the city: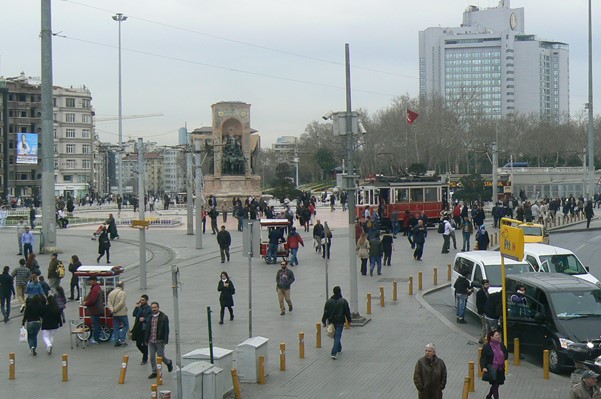 That shot was taken from the outdoor rooftop dining area of the Burger King. Although the Berliners said it was the McDonalds on Taksim Square, I'm guessing it was really the Burger King where the gay boys gather since the McDonalds is a block or so off the square, and the upstairs is tiny, drab, and no view.
I wondered around the neighborhood for a bit – popped into a Christian Church (no photographs allowed inside):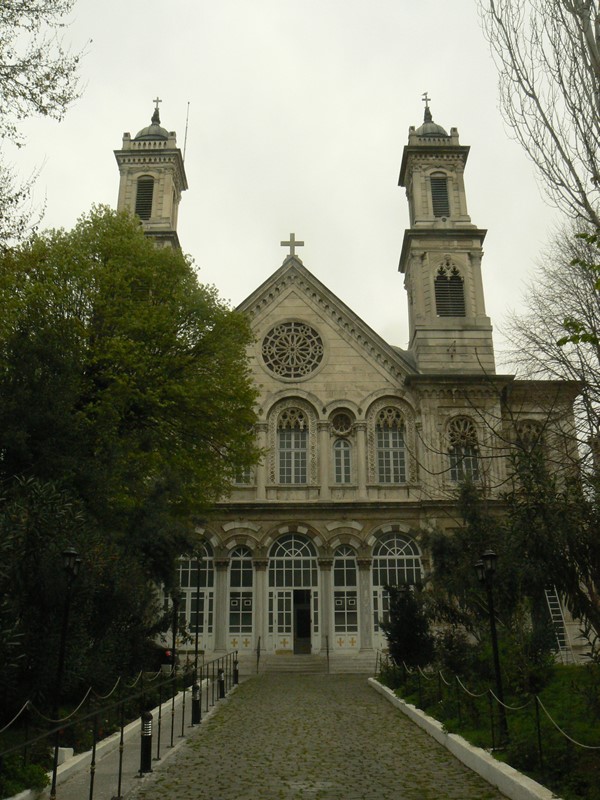 Lovely old church and a nice change from all the mosques I've been visiting. It turns out that there is another historical trolley in Istanbul – and it circles the monument in the middle of the square: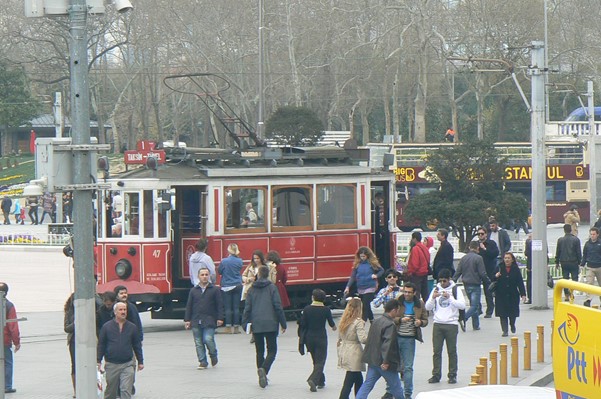 If you look closely in the upper left hand corner of the photo… more security cameras. Lots of good food in the neighborhood but I was hoping to meet gay boys so off to Burger King is was – hanging out on the deck, having my meal, reading my book, killing time until the 2PM shuttle pickup to get back to the hotel.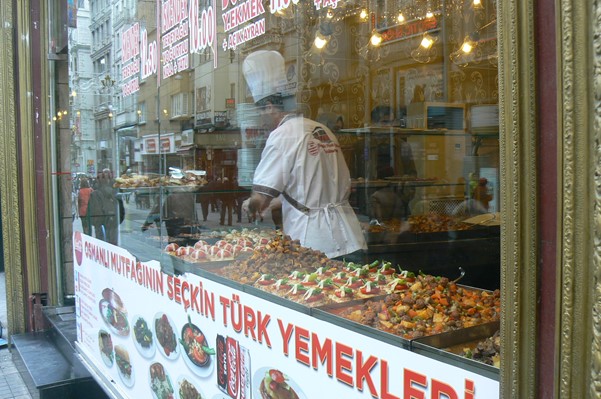 Took another walk around the neighborhood when I got back to the hotel… did find this interesting tricked out Lada (Soviet-era mass produced tin box for the masses):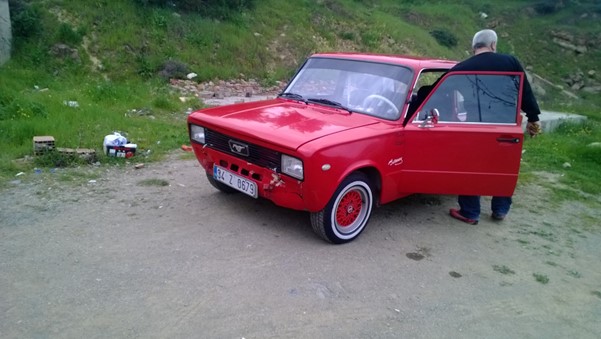 Looking close you'll notice that there is a Ford Mustang emblem on the grill – now all it needs is the other four ponies. And for our last picture of Istanbul, one of those amusing signs that pop up in foreign lands….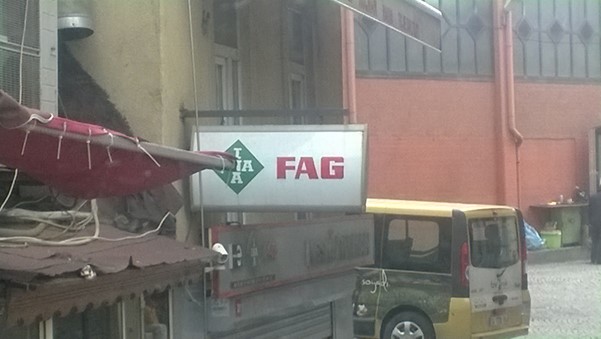 I didn't take it personally.
A quiet evening in the hotel nursing a Caesar Salad is the plan.
[? ? ?]