I love to train by train – as you readers might know especially from my Turkey-Bulgaria-Romania trip last week.
This week I stumbled across this image of the new Denver Amtrak/MultiModal station: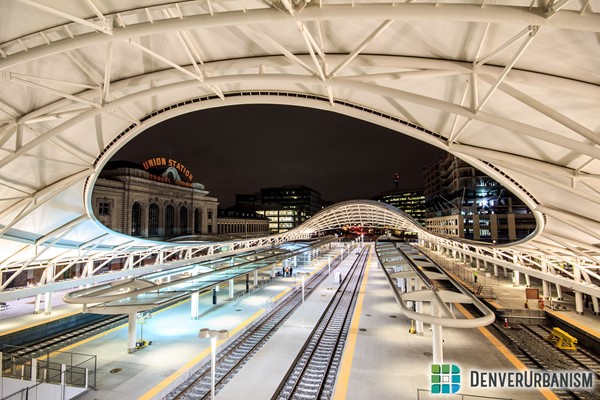 All I can say is "holly fuck". That is one gorgeous train station. Suddenly I'm trying to figure out bookings to see it in person. I'd like to go when the main station is completed as well. I love the fact that the station mimics the Denver airport with its sweeping canopies.
The upper levels of the refurbished station will have 118 hotel rooms – which I want to try, along with two upper end restaurants and a morning/afternoon place for take-out for train passengers.
I'm thinking of an August trip since everything opens mid-July.
But that got me thinking….since there are no cheap flights during the summer, maybe I could redeem some Chase Ink Points on a little train folly. Here is what I've come up with: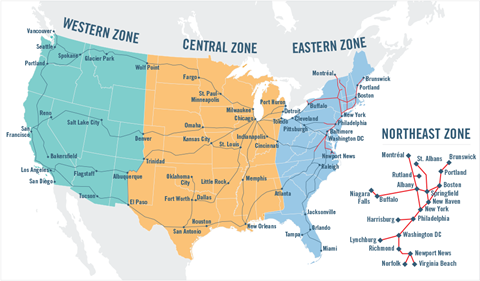 After work on Sunday the 15th of June I'll catch the red-eye to New Orleans. At 1:45pm (I get in at like 6am) I hop on the City of New Orleans (Train 58) for the 20 hour trip to Chicago where hopefully I'll have lunch with Cynthia and Lawrence since there is a 5 hour layover. Then it's on to the Southwest Chief (Train 4) headed for Los Angeles, another 43 hours, then I have a couple of hours to kill in Los Angeles before I pick up the Coast Starlight (Train 14) to Seattle, another 35 hours.
The rack rate when I priced it out for the sleeper the whole way, $1808.90 – my cost? Free. I moved 20,000 Chase Ink points to my Amtrak Guest Rewards account and poof, free ticket with meals for those 5 days. 20,000 points is the amount for a two-zone roomette ticket on any legal routing. The other way would have been to that the Empire Builder (Train 7) from Chicago to Seattle. The flight to New Orleans was $240 (though I could have used miles).
My plan is to (once I have the last miles I need) do a Seattle to Denver run in August to check out the station that started the ball rolling.
Another hope is that I can get some more "platform moments" pictures with friends along the way – Kyle in Flagstaff, Craig in Los Angeles, Cynthia and Lawrence in Chicago, Paul and Gail in Kansas City, sis-in-law in Lamy (though it's a work day for her). I'd like to make one of those photo books out of the pictures.
"Travel By Train" says it all.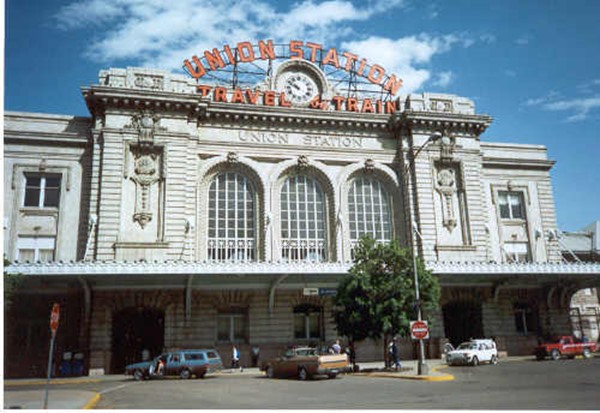 Denver's Union Station before the renovation with their "Travel By Train" sign.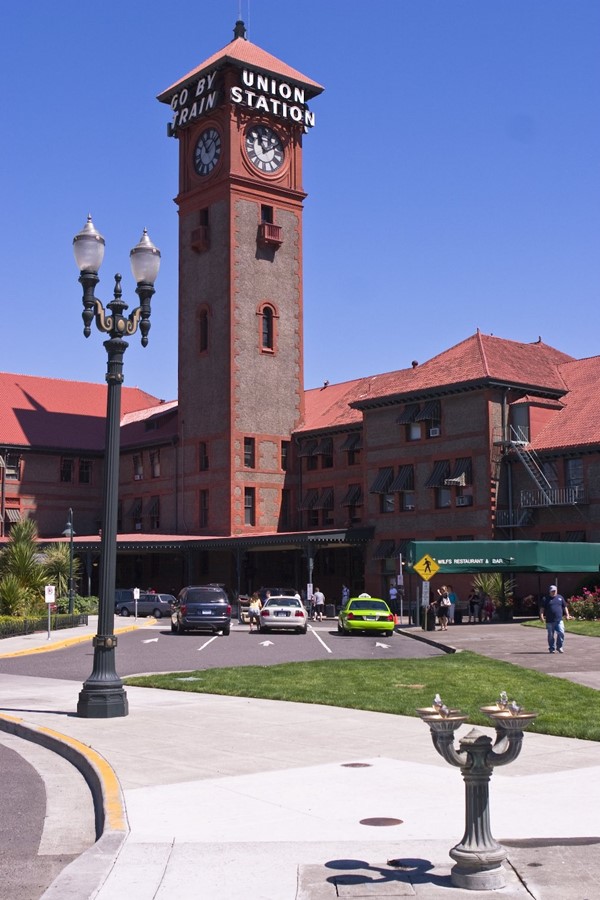 Or in the case of Portland's Amtrak station, "Go By Train".
[205.6]