Time for another gathering of the Radical Faeries – this one in suburbia if you can believe from the pictures that at the top of the driveway and across the street is a 24-hour Albertsons… but we are down in the bog for The Longhouse Gathering.
Some people pick a tent (others pitch a fit), some come in camper vans or tent trailers – me – I'm in the Miata as usual. Luckily there is a sort of bunk house with three King Size beds that is warm, dry, and most importantly, not mildew.
Took along some of my haul from Safeway on Tuesday – both Light Rum and Reed's Ginger Brew on the 50% rack – I cleaned them out $62 for the lot.

The surroundings at The Longhouse: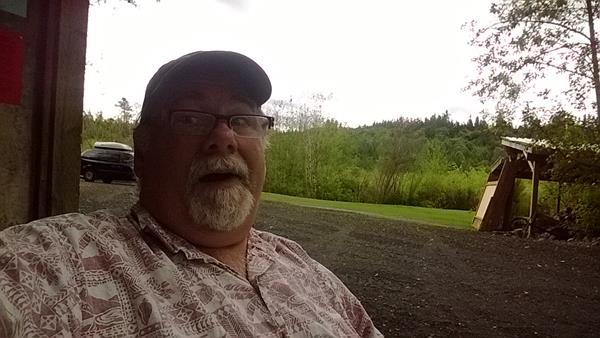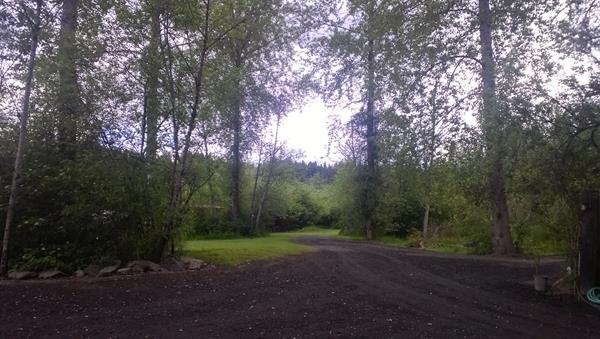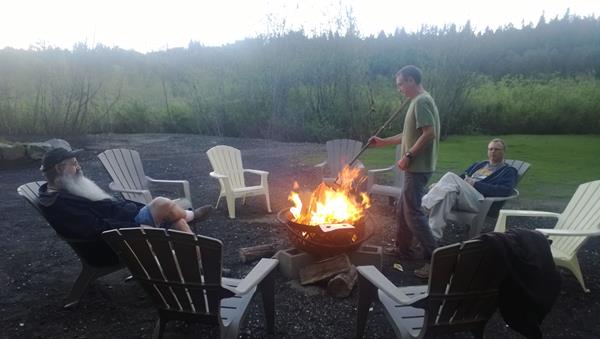 Did I mention roughing it? Tyler tends to shop up with an entire propane powered espresso stand: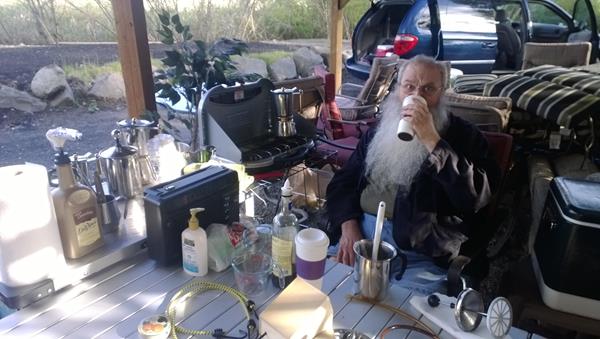 And then there is the "outdoor" kitchen complete with stacked full-sheet gas convection ovens, griddle tops, commercial (but oddly sized) dishwasher: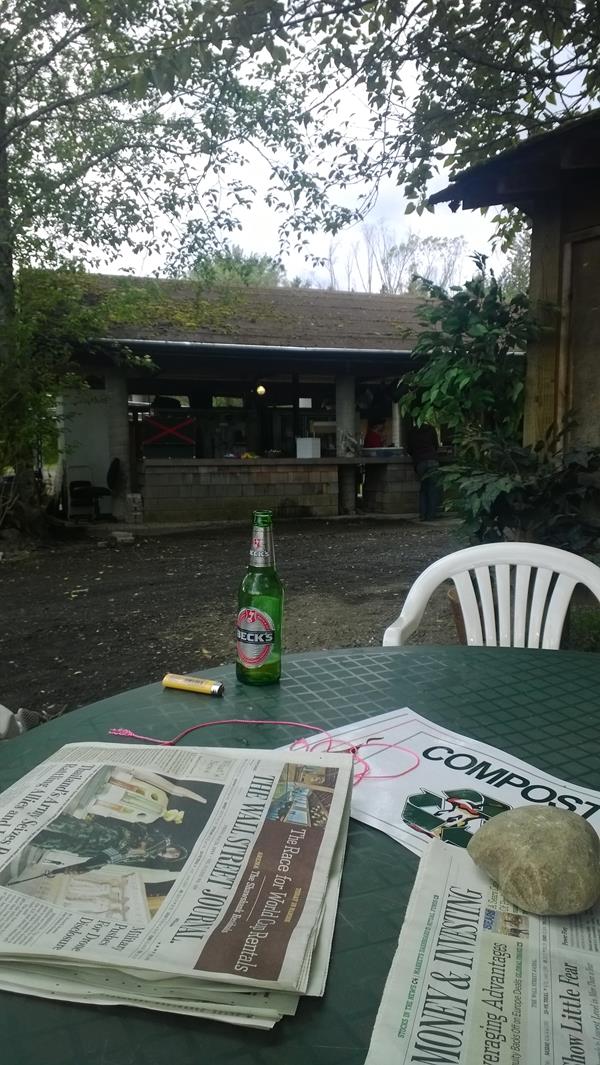 And we have the talent to put those ovens and griddle to work. The first night was 4 roasted chickens plus sides with the leftover chicken being turned into chicken salad for lunch day two.
Day twos dinner rolls from scratch: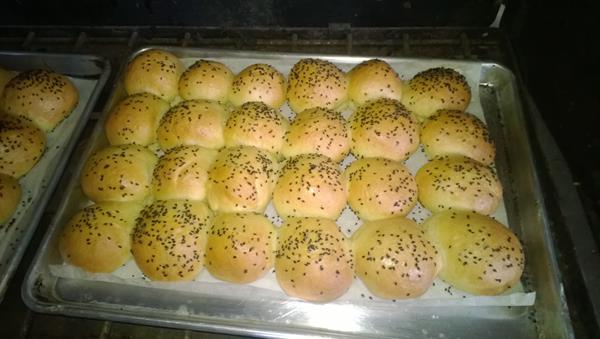 Pork loin chops marinated in thinned yogurt and cornmeal breaded (with the left over corn bread from last night reground):
Potatoes ready for smashing: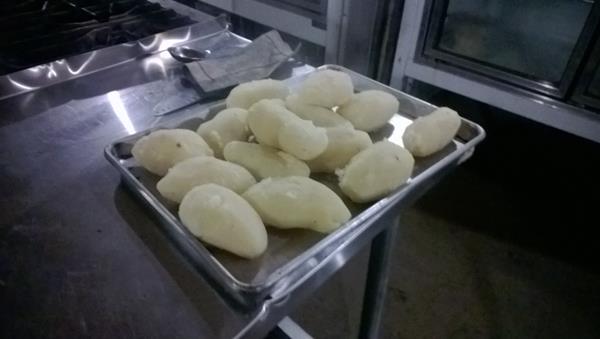 The final product ready for consumption with a Light and Stormy (: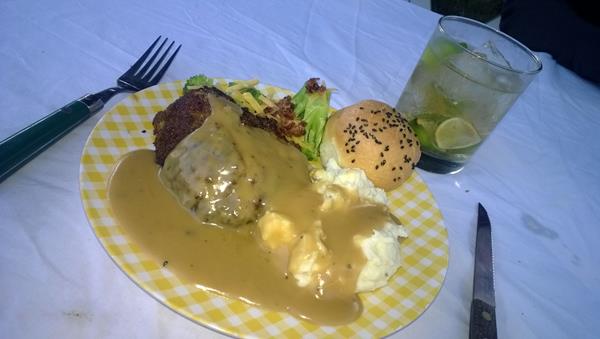 And a pan of brownies for dessert: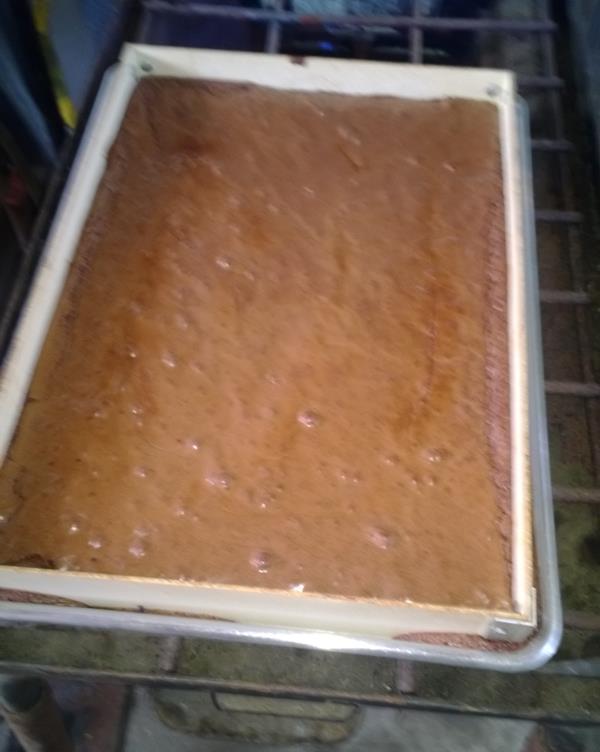 Yes, life "camping in the woods" is hard.
I only stayed the two nights as work calls on Saturday and Sunday and Monday it's off to Houston.
[214.4]