Well, the plan this week was to be in Bozeman to hopefully hang with the Hockey Player…but that was starting to look doubtful with a recent job change, and a desire on his part to stay firmly rooted in the closet of his Catholic upbringing.
That's when I start doing the dollar/fun calculations:
Airfare: $220 (which is about 25% off)
Rental Car: $135 (also 25% off)
Airport Parking: $80
Hotels: $250-$300 depending
Park Pass: $25
So, really we are talking upwards of $800 without food drink…all for a couple of possible/maybe/who knows get togethers – it just didn't pencil out. It would be MUCH cheaper just to fly him out for the weekend – which is what I offered.
Here are the two places I had booked for the first night: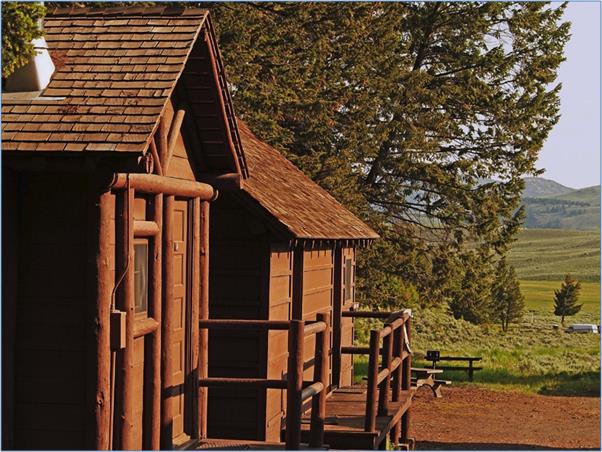 $74 dollars a night, bathroom/shower nearby – presto logs for heat. No wonder they are called the Rough Rider cabins. Located by Roosevelt Lodge deep inside of Yellowstone National Park (add $25 park entrance fee to get to them).
The other choice was the WorldMark West Yellowstone at about the same dollar amount, but with full kitchen, bath and heating.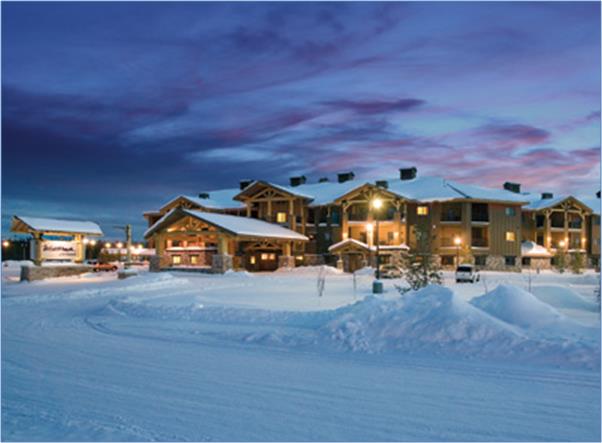 Sorry, couldn't find a summer shot of the WorldMark.
I know I've said it again and again – one of the reasons that I chase airline status is the ability to change my mind about going places and not have to pay cancellation/change fees. The same reason that I tend to book my hotel stays directly with the hotel rather than via Expedia (though I do use them for research) is that with Expedia you pay in advance and cancel through them, with hotel direct, you pay when you get there.
Cancelled everything the week that I was down in Santa Fe visiting mom. No cancellation/change fees on anything, though the airplane ticket goes back into my eWallet at Alaska Air for future use – which is what I booked yesterday with all my free time at home this week. This will be my trip to Denver in mid-August.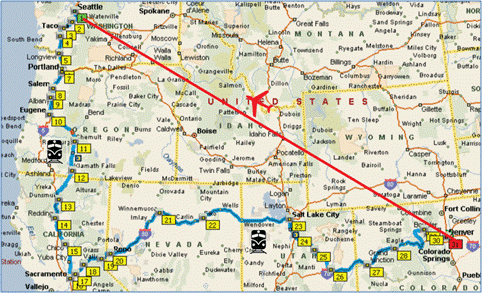 Cab, train, plane, cab – Seattle to Denver on the Coast Starlight, transferring to the California Zephyr in Sacramento with a 4+ hour layover – hopefully enough time even if the Coast Starlight is running late.
The main reason (besides seeing Dan and Lisa) is to see the newly renovated Union Station in Denver. It is scheduled to open (the lower bus/light rail areas are already open) July 12th. Look at some of these publicity shots of the station: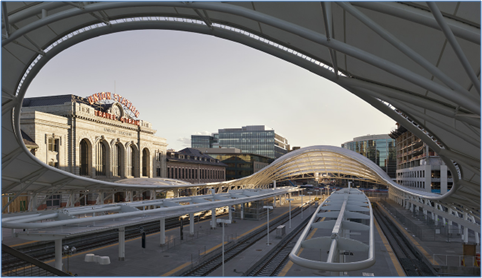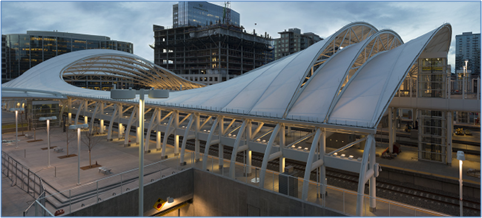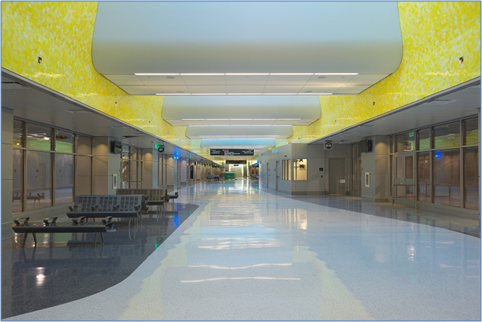 Hopefully my train won't be running late so that we can have dinner at the Stoic and Genuine Seafood & Oyster Bar also set to open on July 12th.
Total out of pocket costs so far (i.e. that dinner isn't going to be cheap):
Airfare: used $152.00 in eWallet funds from the Montana
Train: transferred 15,000 Chase Ink points to Amtrak Guest Rewards to cover the two legs in a roomette with meals supplied
Lodging: Dan and Lisa's guest bedroom
So, out of pocket – ZIP until the dinner out. And the real bonus? The Denver to Seattle leg will put me over the 40,000 flight mile mark for Alaska MVP Gold status through the end of 2015.
Summer is a great time to use points for Amtrak travel since they don't have any black-out dates (well, they might around the holidays). Here is the trip that I have planned for next week so look for the blog post…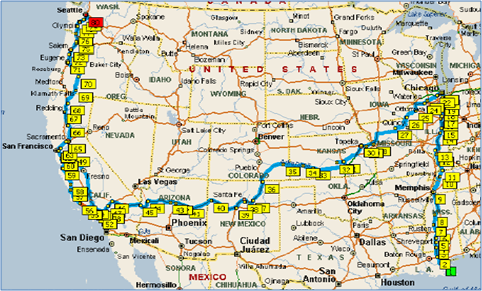 Starting to do the packing for that trip….
Windbreaker
2 Old Fashioned glasses (for evening cocktails with a spare for a hopeful guest
Bottle of Evan Williams
Computer stuff
Shorts (wearing long pants)
Reading material
Etc.
I've already mapped out where the closest Walgreens is to the train station in New Orleans – conveniently at one of the Jet Express stops for the bus from the airport.
Andin the end, ll the paperwork goes into bound volumes – all the emails, confirmations, tickets, etc.: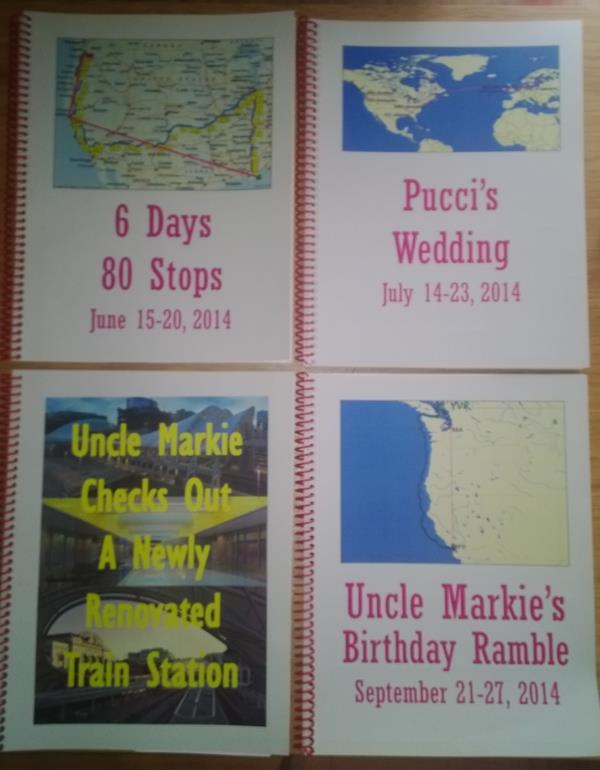 [212.4]