The South Park bridge is open after a four year closure – and I can be happier. Not only is it open, it's beautiful – incorporating pieces of the old bridge in the new design: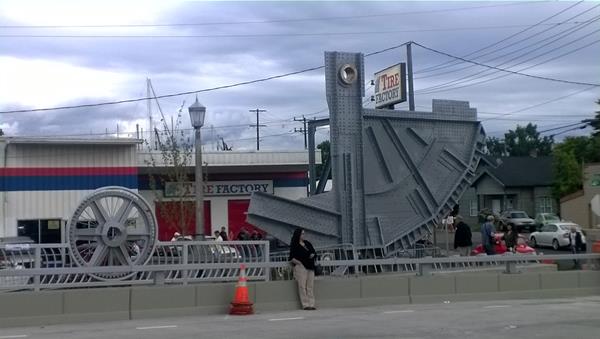 And part of the old railing are used as accents in the new railing. It was cool to be able to walk across the bridge in the middle of the road without getting hit by a car – maybe a horse or two: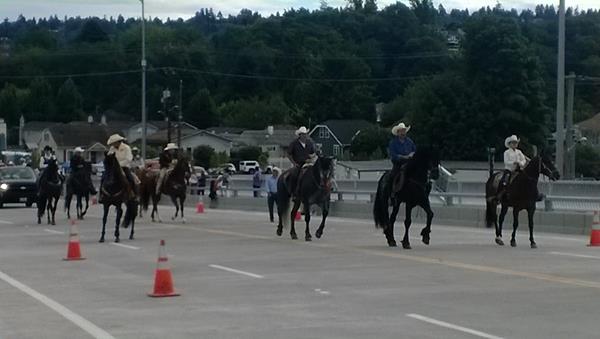 And the ever present selfies…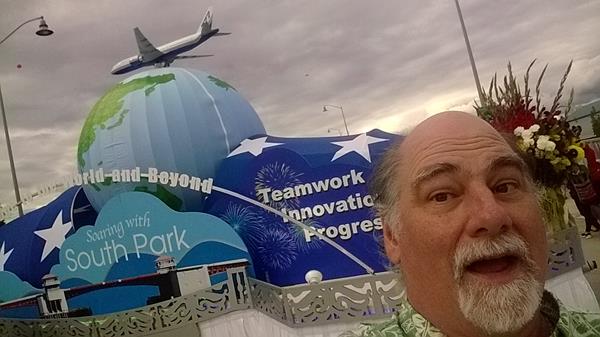 With one of the floats…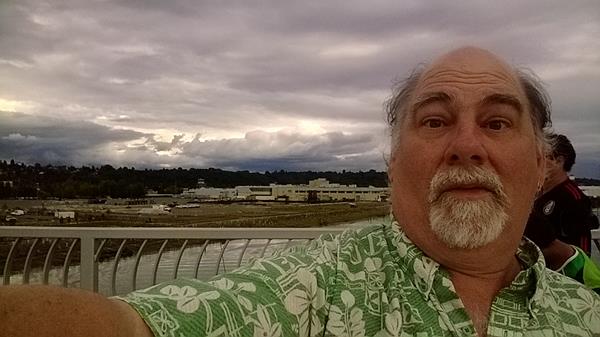 And with the EPA/Boeing Superfund Site Remediation in the background with a close up of the site below: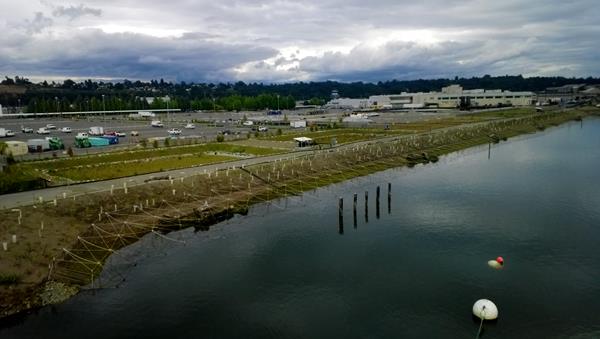 For more information: CLICK HERE. Basically my house is across the Duwamish from the now torn down Boeing Plant Number 2, and no, I don't eat the fish out of the river though there are lots of native fisherman on the river during the salmon runs.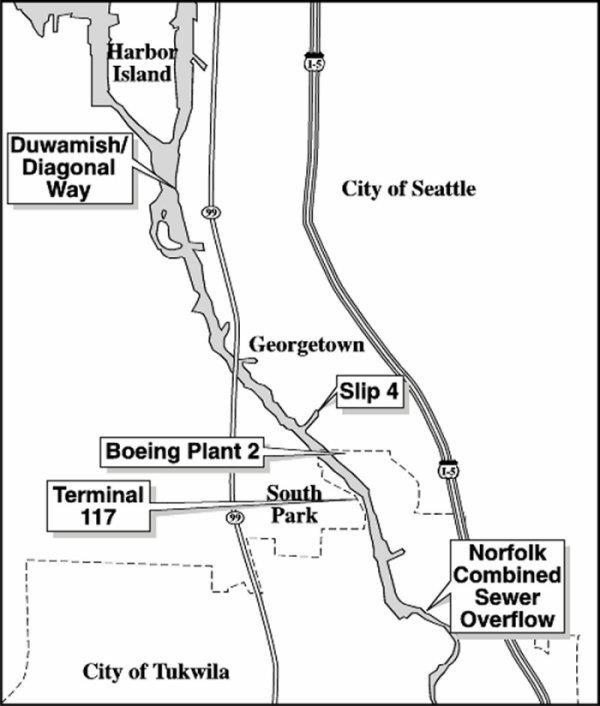 The history of Plant Number Two can be found HERE. A brief history via WikiPedia says:
Boeing Plant 2 (also known as Air Force Plant 17) was a factory building which was built in 1936 by the Boeing Corporation in King County, Washington in the United States. By the time production ceased in the building, the plant had built half of the Boeing B-17 Flying Fortresses, the Boeing 307s, the Boeing 377s, some of the Boeing B-29 Superfortresses, Boeing B-50 Superfortresses, B-47 Stratojets, B-52 Stratofortresses, and the initial Boeing 737s.
I copied this segment in case The Colonels (my occasional travel partners coming for a visit in August) wanted to look at pictures of old planes, since they are both Retired Lt. Colonels in the Air Force.
The bridge opening party was Sunday from 3-9PM complete with parade, food booths, small car show, fireworks, and it being South Park, Lucha Libre (Mexican Wrestling). As for traffic across the bridge, 6AM Monday morning, and here one of my first trips across the bridge…
They are still working on the final touches so it's only two lanes… but it is oh so nice to have it back in action.
[218.6]