Part three of my Irish Saga. The real reason for my trip to Ireland – the wedding of one Mark J. Pucci.
A lovely train ride from Dublin's Connolly Station to the town of Bray in County Wicklow. Popped into a taxi for the ride to Enniskerry and the Summer Hill House Hotel where the wedding is scheduled. I've booked in for two nights.

You guessed it – swiped off their site, somehow I forgot to get a picture of the main building. I'm out back in the Courtyard Units: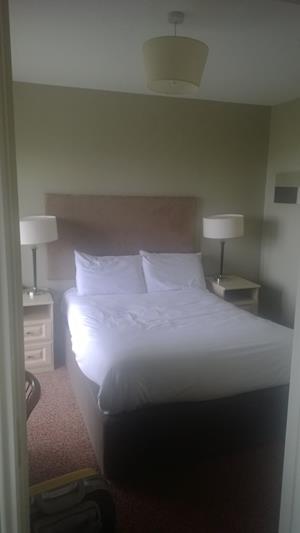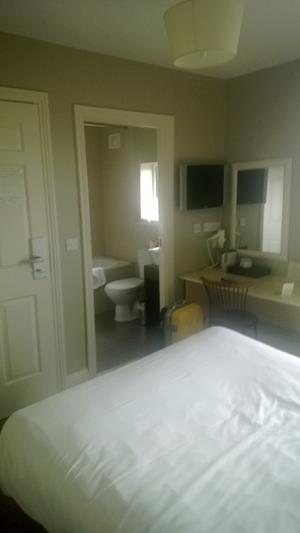 Perfectly functional room, complete with balcony (but no chairs). Downside is that there are no Wi-Fi repeaters in this building so I have to go to the main building to get access – and even then, it's not great Expect TripAdvisor review. But the view of the Irish countryside is nice….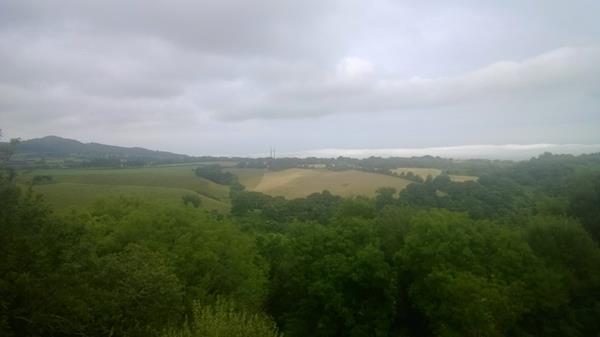 The first night's activities were drinks in Enniskerry at Mac's Bar at the Powerscourt Arms followed by dinner next door at the The Relaxing & Classic Lounge. Here is "downtown" Enniskerry: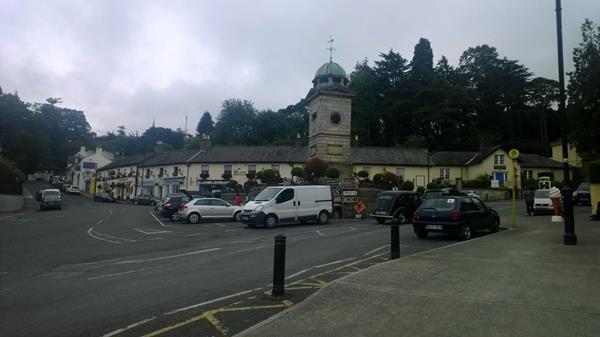 And me in Mac's Bar hoisting my first Paddy's Irish Whiskey of the evening: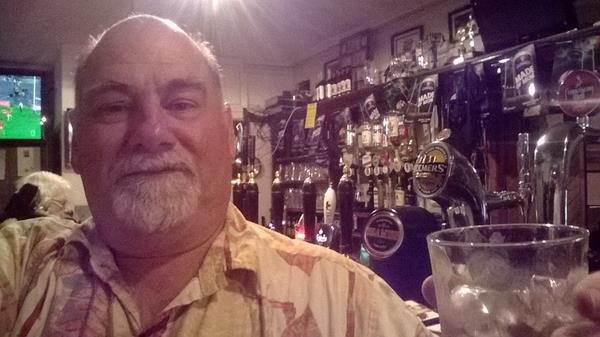 And the fair-haired Groom making the "time for dinner" announcement: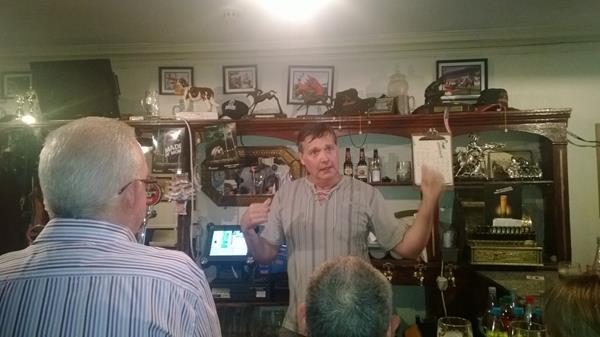 And my dinner of Fish and Chips, oddly served with salad and mashed peas – we are in Ireland after all: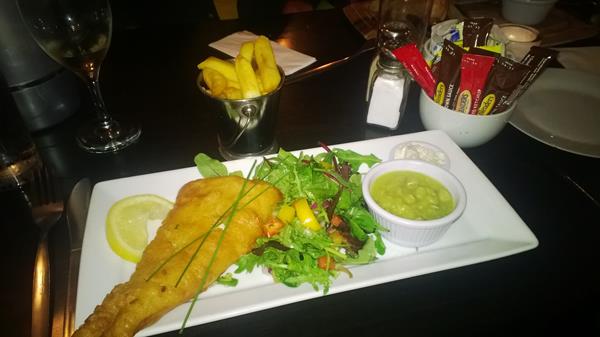 And a selfie with Jill and her mother, Norma (who also all had the Fish and Chips):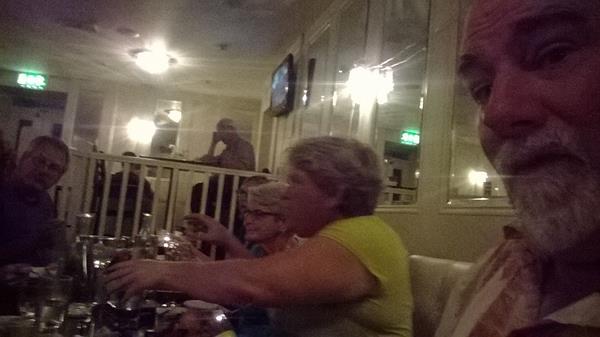 It was a late evening – stayed up drinking until two with one of the other US-based wedding guests – put a HUGE dent in the Paddy's I'd brought for the occasion.
The wedding was the next afternoon – an outdoor wedding – which has only become legal in the last couple of weeks – you still have to "rent a room" to sign the documents in – guessing to protect all the hotels. Lovely weather, if a bit on the hot side. Charming ceremony which included multiple quotes by Rumi, very humanist.
Pictures of Mark and Aisling tying the knot: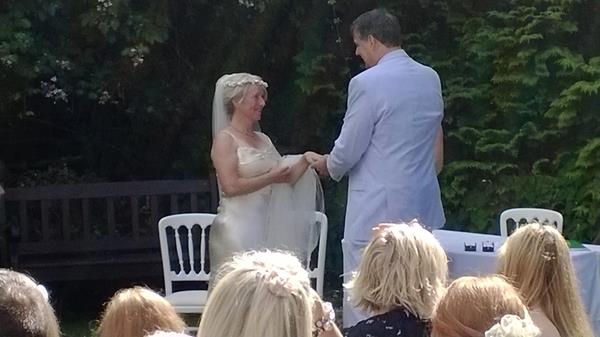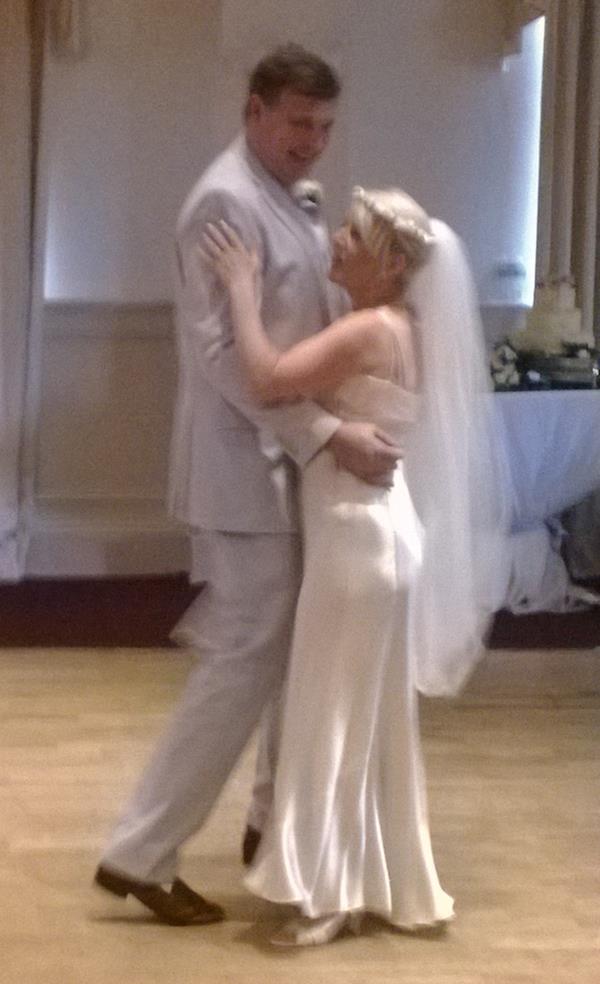 And the food – choice of pork or salmon. I took the slightly overcooked pork…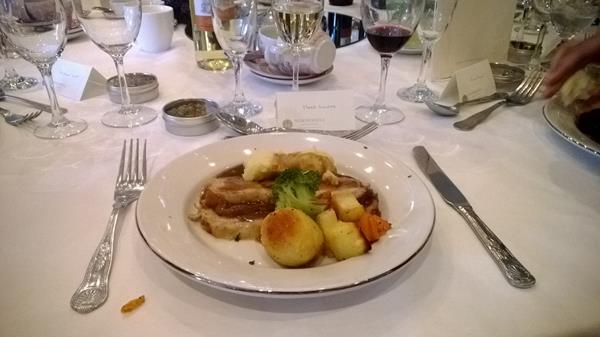 One of Aisling's pals made the cake (which was gluten free if I remember correctly):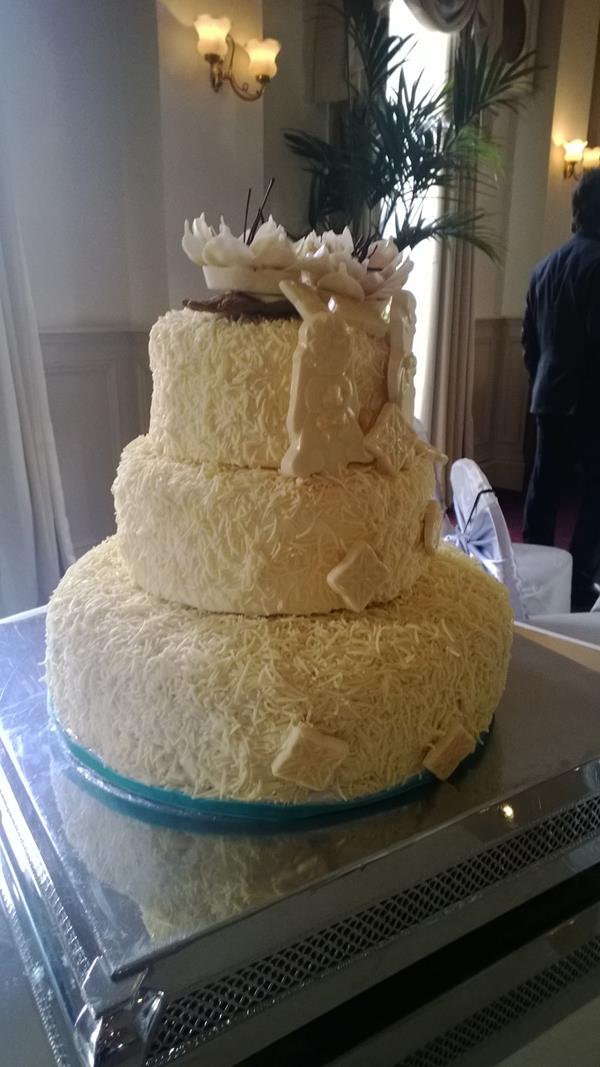 Another long evening of drinking the Paddy's on the rocks – and considering that I have a 5:15am wake-up call for a 5:40am cab ride to Bray to catch a 6:30am bus to the airport – I really should have stopped sooner.
[221.8]