Seems I have a week at home – time to invite friends to dinner (after a lovely Labor Day End Of Summer Party at Drew and Renee's place in North Seattle.
Tuesday: Dinner with the business partner, partner's partner, customers, customers who are vendors (www.locuswines.com) as well – good food, good company.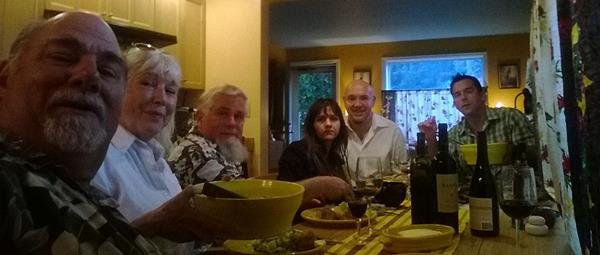 Menu:
Fresh pretzel-style rolls
Salad
Green Beans (thanks Jim)
Sautéed Jim-gathered mushrooms and onions
Leg of Lamb
Bed of roasted root vegetables (Yellow Fins, Yams, Walla Walla Onions, Rosemary)
And especially for Shama, I baked some chocolate chip short bread cookies…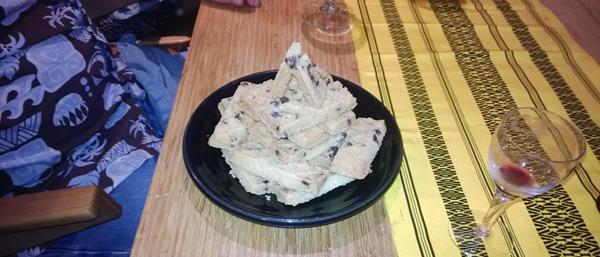 A good time was had by all, with more to come.
And then there was Wednesday which was supposed to include the Gay Volleyball player in town for a tournament, who then realized his first match was at the exact time of dinner – the rest of us had fun: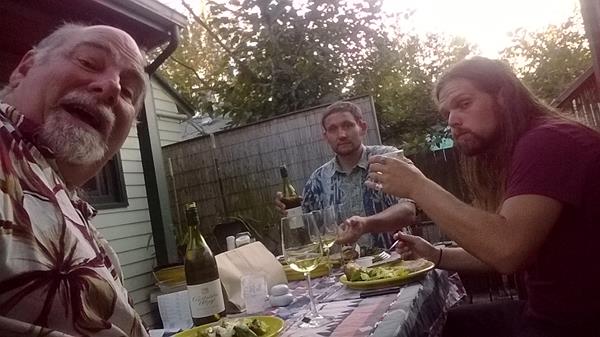 Of course to get there I had to hit the Safeway 30-50% off rack: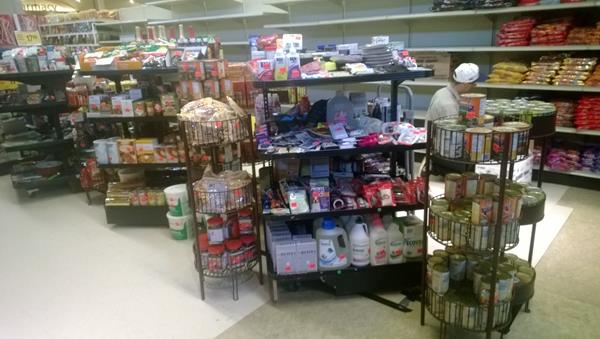 Which resulted in this and this: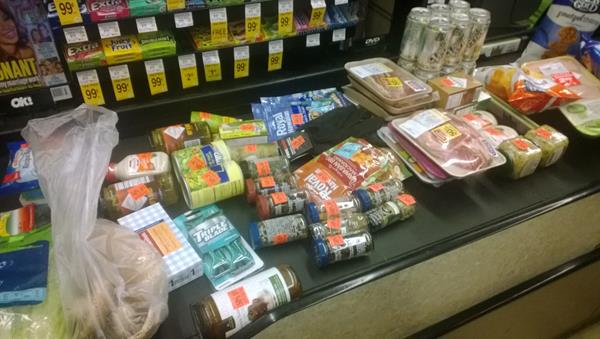 And the bill….

Apparently I saved $130. And it took me 15 minutes to check out with all the double scanning… and the checkout line – took my 15 minutes with all the double scanning for the discount…and annoyed people behind me – never seen that many people abandon a check-out line: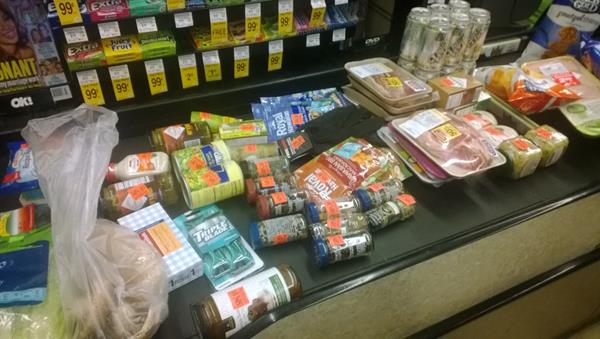 Lots of spices which ran up the bill. But many of those are things to use in the Botanical Brandy blend.
Thursday night is just Jonathan and me…for a hash made of the lamb and root vegetables from Tuesday's dinner.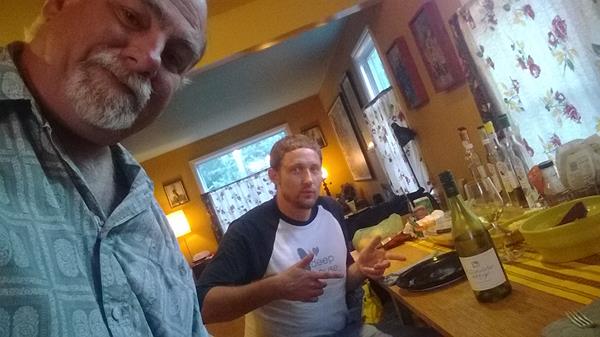 Speaking of the Botanical Blend – lots of things being blended in the kitchen: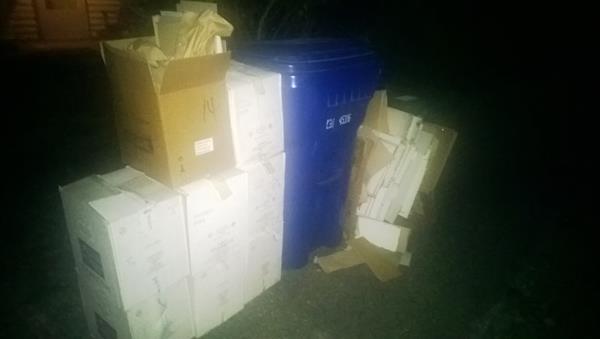 Lots of recycling….many dead cases of wine… I pity the recycle guy.
[222.4]