My final day in Cabo, or shall I say my final morning….for the afternoon will be at the airport.
But first I had to get some breakfast into me… and Roxy: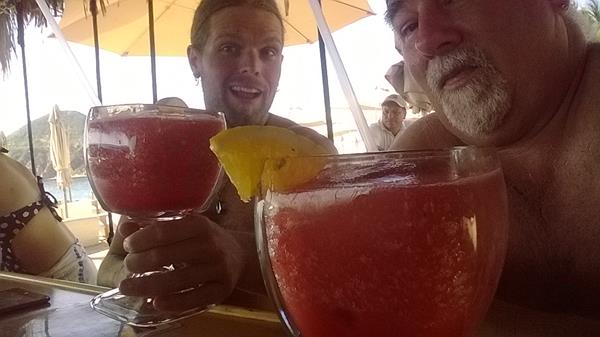 Nothing says morning like Strawberry Daiquiris!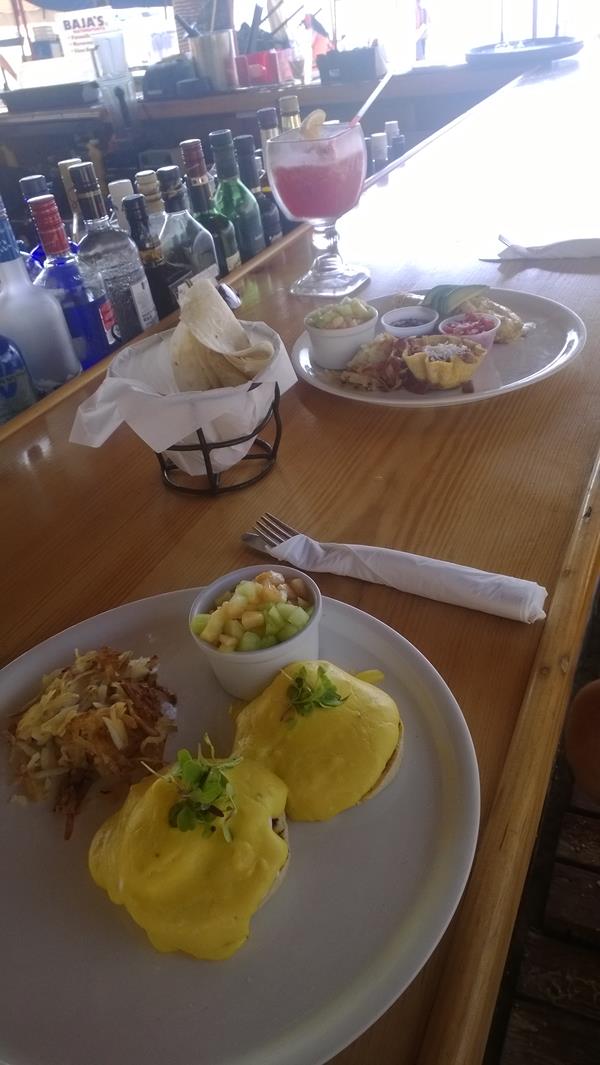 Eggs Benedict for me (against my diet), and a avocado shrimp omelet for Roxy.
Now to just get to the airport…the shuttle doesn't run with the exception of Saturday…so it's $65USD for a cab to the airport. Packed and headed to the cab stand, and notice that you CAN schedule a shuttle (which I didn't) at 11:15am (it was 11 when I got there) so I hang out…and find another couple who had booked a shuttle. Technically the shuttle is $17 a person, but I hopped on theirs which picked up two more people, and in the end it was $30 – cheaper than the solo cab, but more than a scheduled shuttle.
Quick time through security…the joys of being hours early. And on the other side I was greeted with a pleasant surprise – a lounge that I had a card to get into for free (well, the first two visits per year).
Here is the main area of Terminal One at the Cabo San Lucas airport: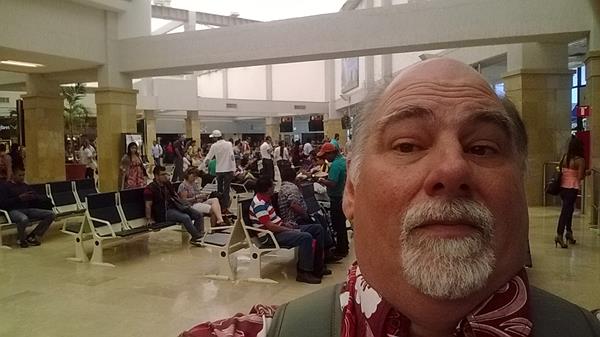 And the VIP Lounge which comes as a benefit of my Chase Ink card….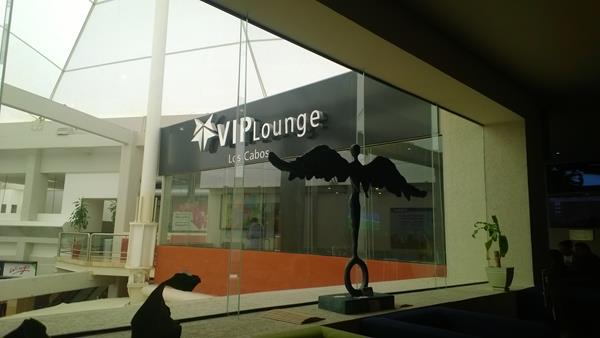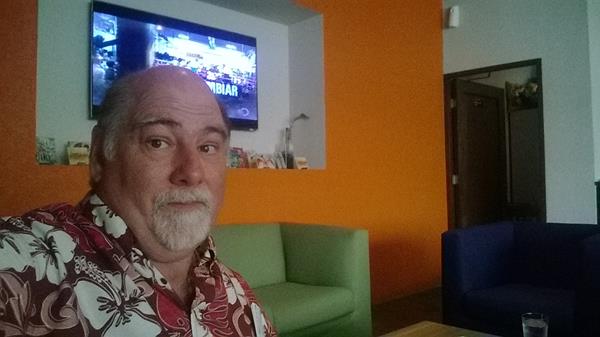 Good food (which I shouldn't have eaten with lunch on the plane coming up), good Wi-Fi, good drinks – 440 Pesos for those without privileges ($40USD).
Several hours later, I'm the first on the tarmac for my first leg, SJD-SFO: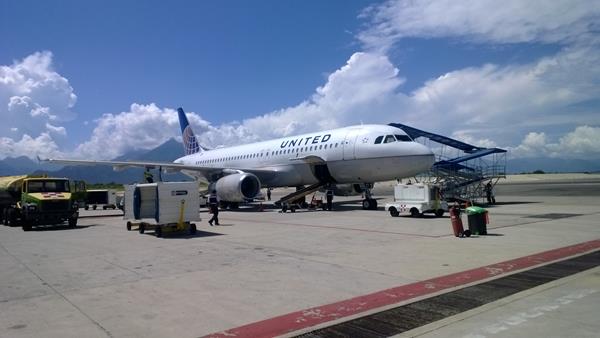 Nice shot of my Airbus320 if I don't say so….onto San Francisco and immigration, And then back through security before the next lounge…. The new one at SFO, which as it turns out is a temporary one, with a multiple story one coming in the next year or so…not bad for a "temp" lounge: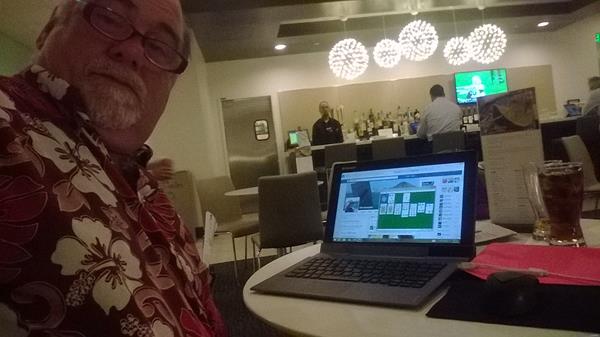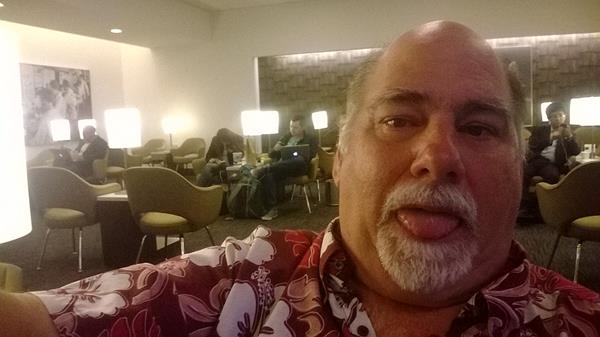 An hour or so, and it's time to load up again….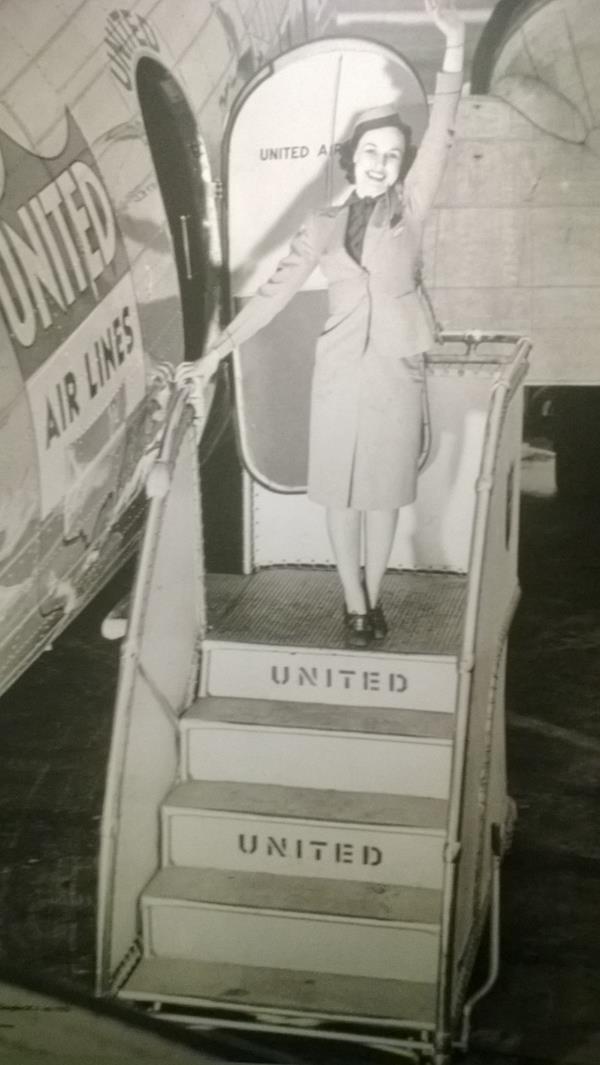 Oops, wrong plane, long era….
But the remodeled United Terminal 3, Concourse E, Gates 60-69 is stunning: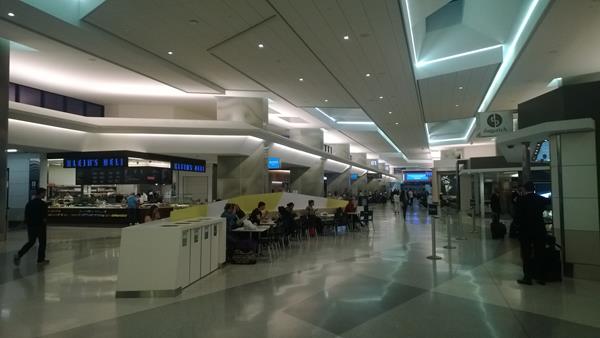 And Klein's Deli is GREAT! Not this trip, but earlier trips….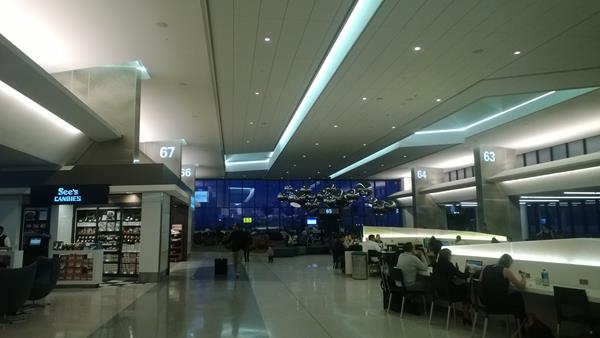 Look at all the seating with outlets and chairs. Even the sunsets are good.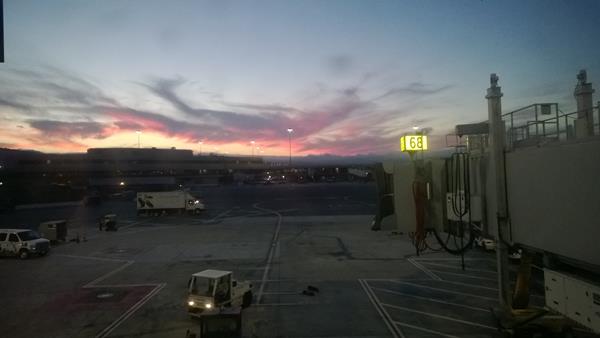 It was around 11PM by the time that I got home…tired and ready for my own bed.
[225.4]