What can I say… $258 round-trip to New Orleans and I'm out of here.
Here are a couple of selfies from the Board Room… in the "cone of silence" chair, which I found a little claustrophobic…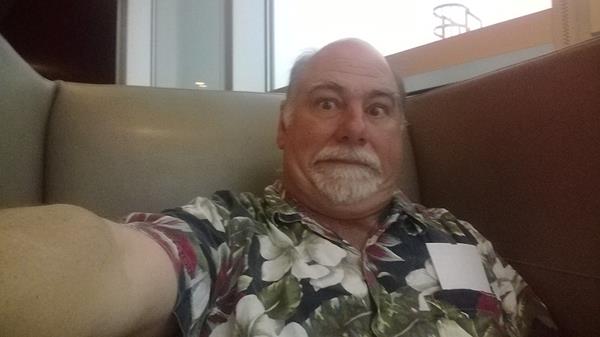 And a much more normal chair…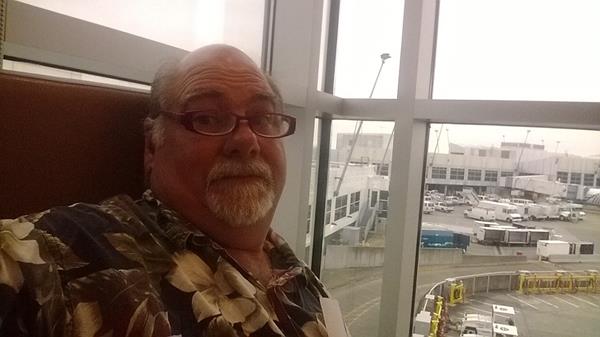 Even got upgraded on the way down on the Salmon Thirty Salmon II…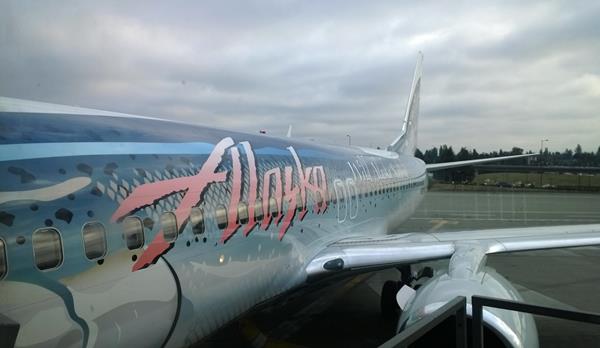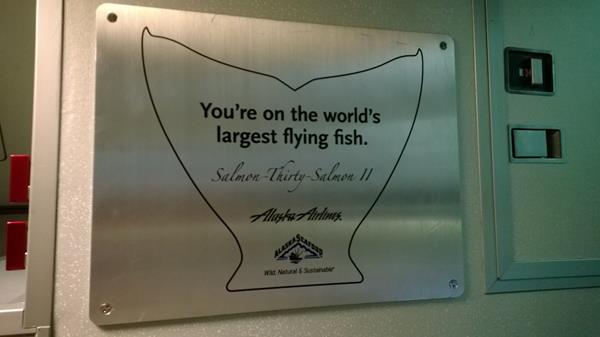 I'm starting to get used to flying up front…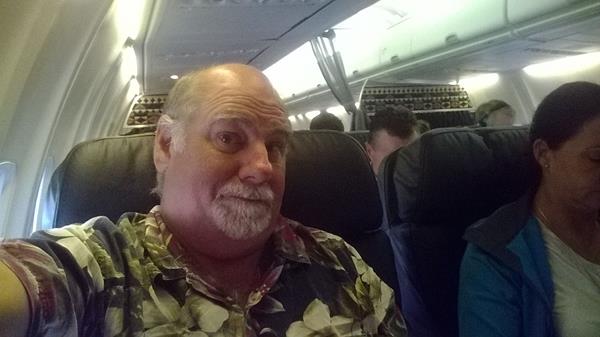 Even if I do have to have a window seat… but my office is set up once we hit 10,000 feet: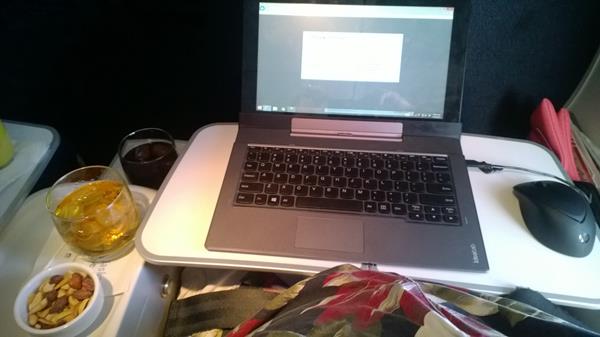 OK, the window is good for some things…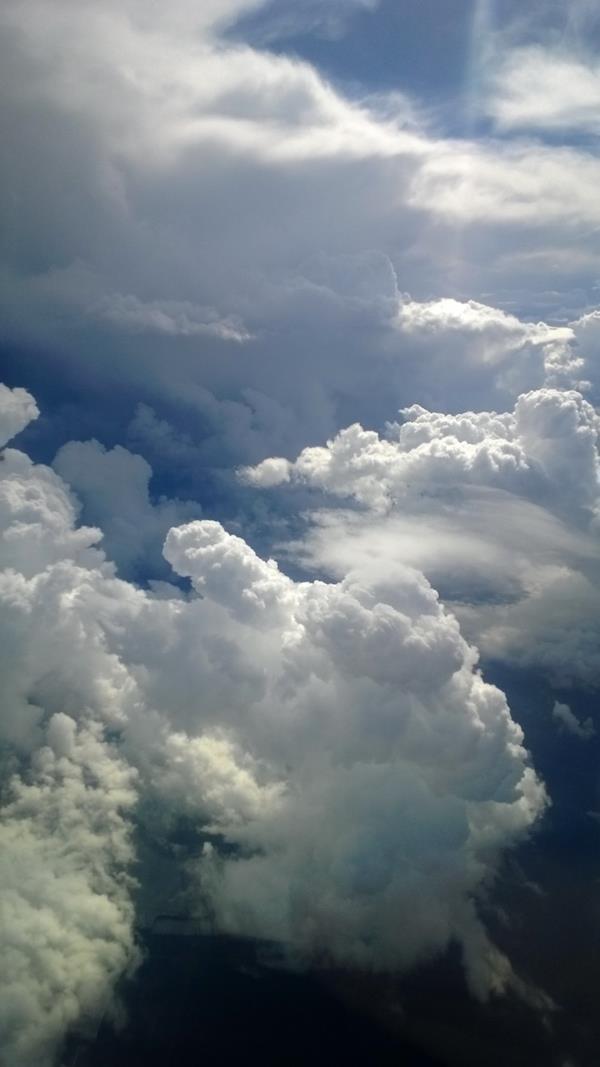 Then came the salad course…with beads! Not sure where I can sweeze the DigiPlayer onto the tray table: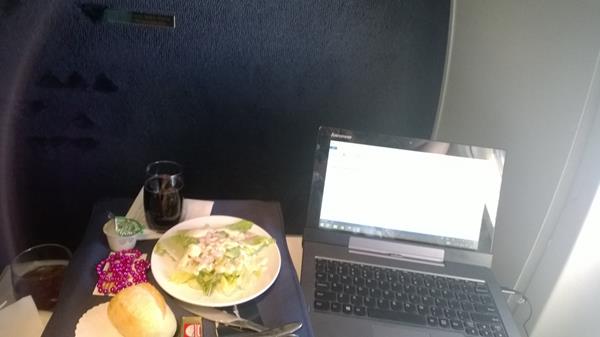 Followed by the main course…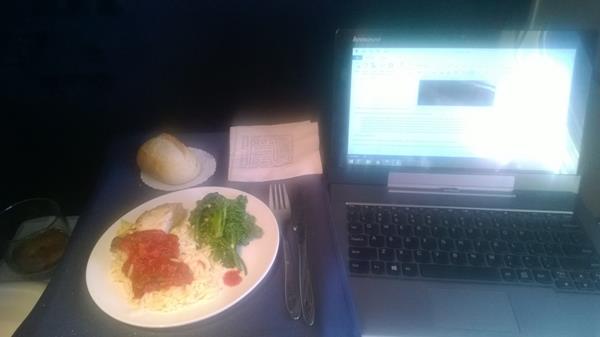 As for the DigiPlayer – guess I have to wait until dessert: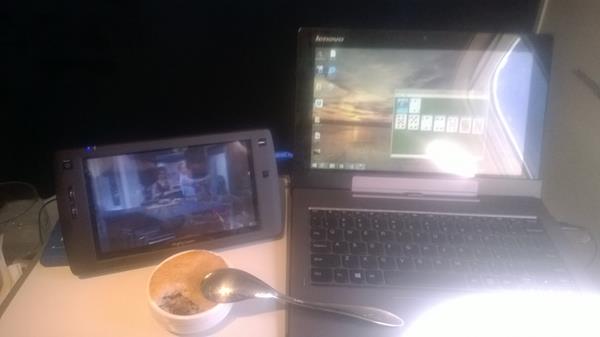 Smooth flight, lots of cocktails, wine, more cocktails…feeling no pain when I land a Louis B. Armstrong International Airport. Grabbed my checked back and headed off to grab the $2.00 bus to the city (the Jefferson County E2 Line):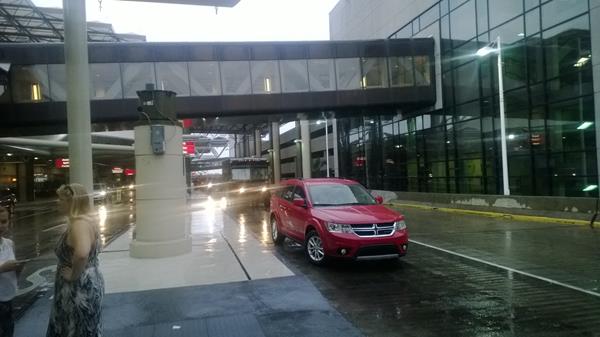 Yep, it's raining, and still manages to be humid.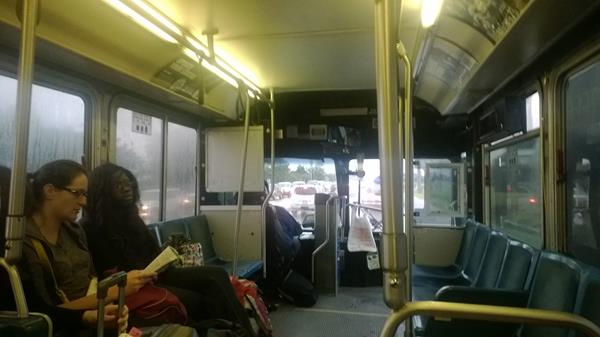 E2 to Loyola, walk half a dozen blocks and catch the St. Charles Street Car Line ($1.25 – $1.50 with a transfer, which I didn't need). Amazing that I remember how to do this from previous trips – cheap way to get from the airport to the condo, as long as you have an hour and a half. Looking a little tired at this point….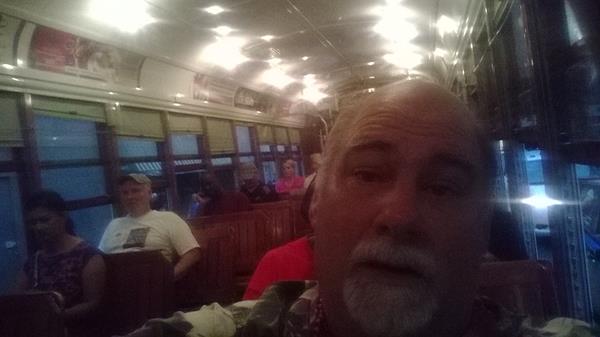 I've stayed at the Avenue Plaza many times – maybe that's what makes the transit so easy. And it's right on the St. Charles Street Car Line, which is even better.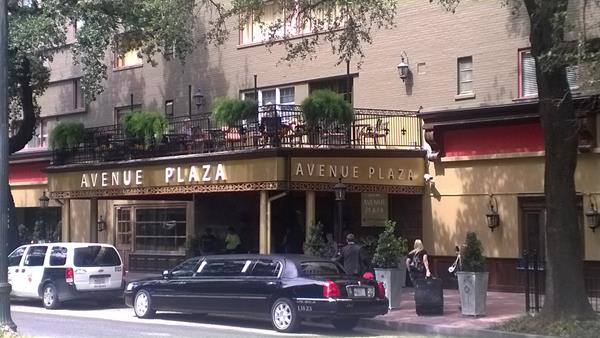 Full discloser, I took this photo on the way BACK to the airport, as I also took this one the last day, showing off my FABULOUS view: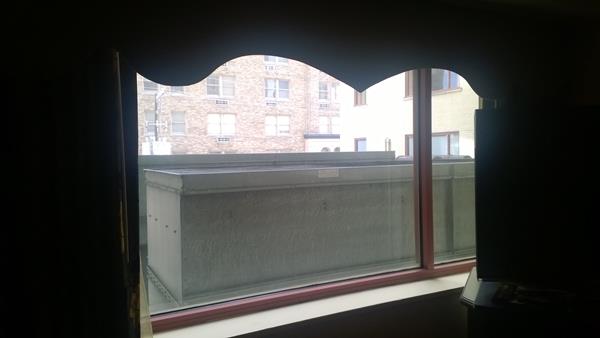 But the rest of the place is nice: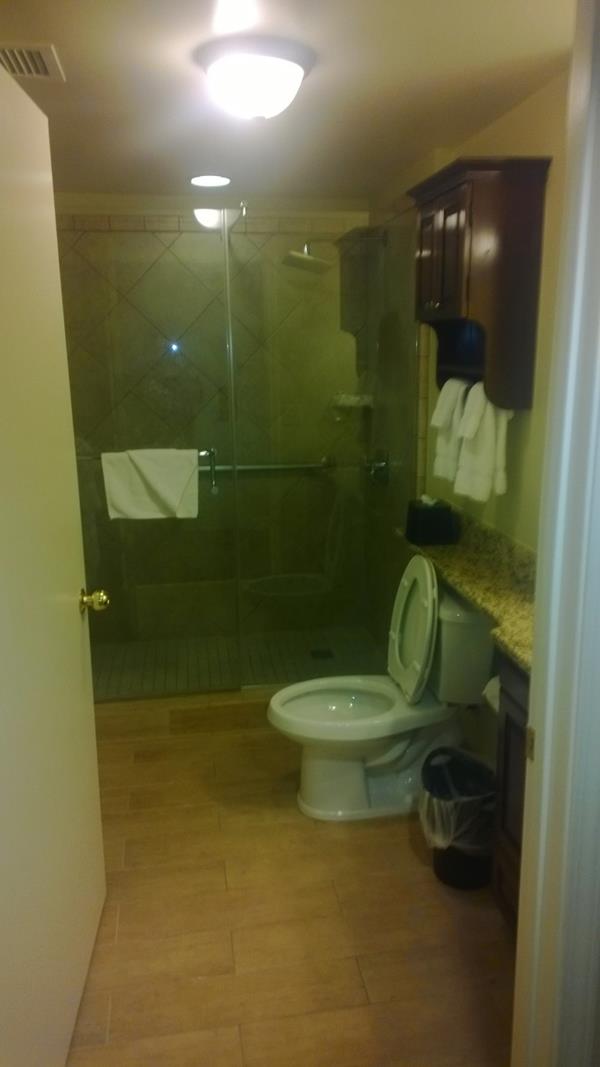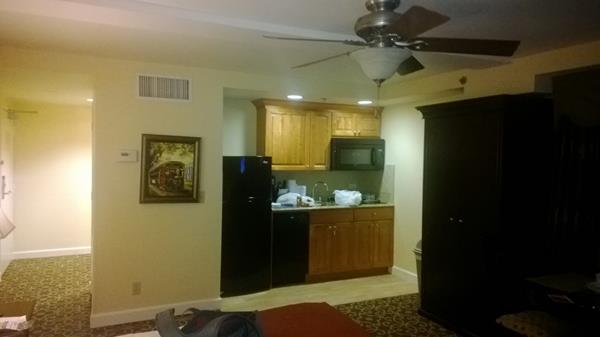 Nice shower, nice kitchenette – guess I should go two doors down to William's Market, which is just past one of my favorite places (if you can stand the cigarette smoke) which is Igors Bar, Restaurant, Library and Laundromat: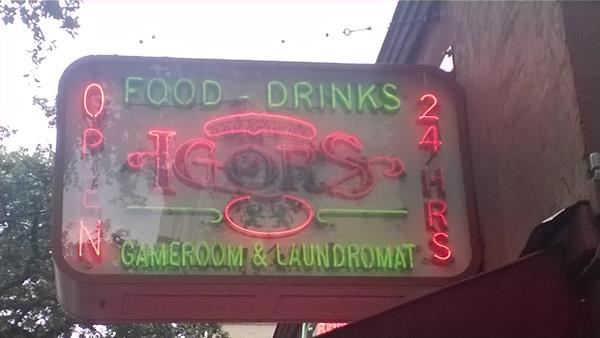 Sorry that William's Market and Deli is so plain as to not really warrant a photo, but the food is GREAT – this was the smoked sausage sandwich I had for lunch one of the days: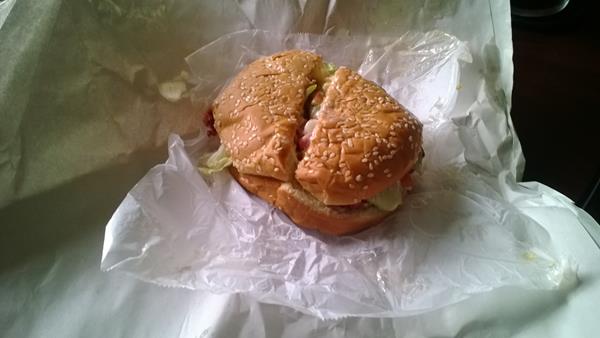 I was a little confused when she asked if I wanted the sandwich "dressed" – with tomato, lettuce, etc., as opposed to "naked".
I picked up a dozen eggs and a couple of other things – I'd picked up a 12-pack of Diet Coke Caffeine Free at CVS on the transfer between the E2 and the St. Charles.
All set for the morning…and I have my itinerary all planned.
[224.6]