Today's mission: The New Orleans Museum of Art, which I'd read was free on Wednesdays… as it turns out free for RESIDENTS on Wednesdays. Oh well — $10 towards the arts and culture scene.
NOMA is at City Park which is at the end of one of the Canal Street Street Car lines (the other goes to the Cemeteries).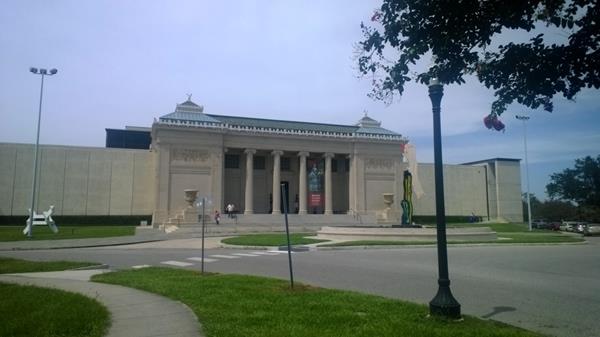 Reminds me vaguely of the Nelson-Atkins Gallery in Kansas City with the big columns out front.
Not a huge collection and a couple of wings were closed for upcoming exhibitions, but here are three of my favorites: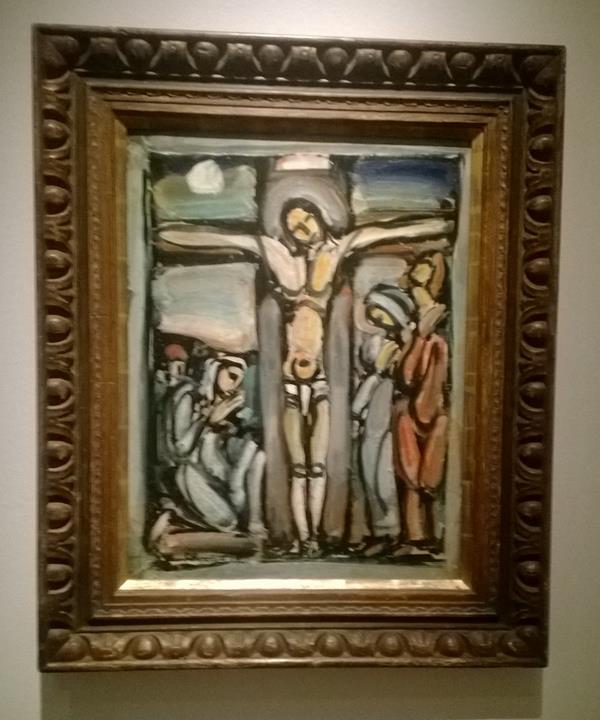 To which, when I sent it to my buddy Solus+ he said: "Is that a PENIS?" Answer: "YES, I believe it is." Of course, being a priest he might find this piece less than….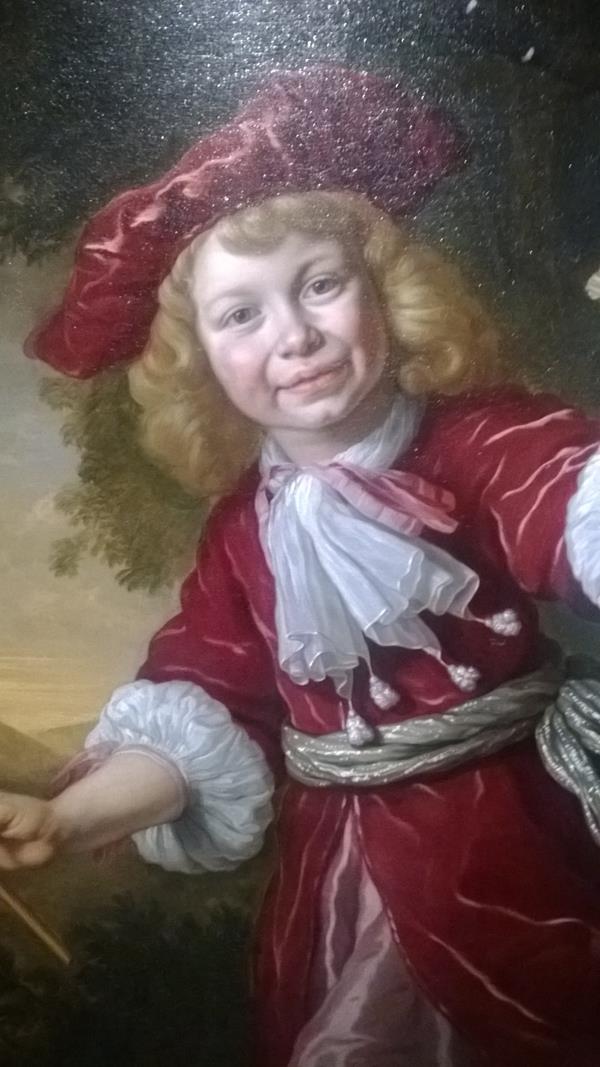 And then there is the creepy Dutch Boy that looks slightly (well, not slightly) menacing. Man, did it get a bunch of comments on FaceBook:
I've seen that painting there! 🙂
It's like some satanic boy on a donut box….
Would you recommend the NOMA? Thinking about going.
Not a huge collection, but a MASSIVE sculpture garden (which I didn't see but have the brochure for). Lovely café that is an outpost of Ralph Brennan.
It looks like a selfie!
Dutchboy paints used this painting for marketing.
Slightly!?
Somewhere in Maine Stephen King is missing a piece of cover art.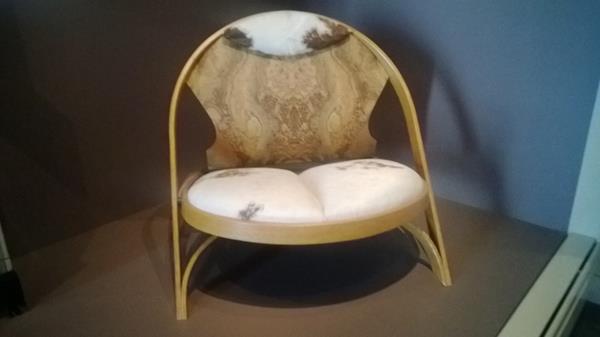 Now for something tame… from my love of furniture.
Great lunch at Café NOMA which is a Brennan outpost. I had the BBQ Chicken Sliders: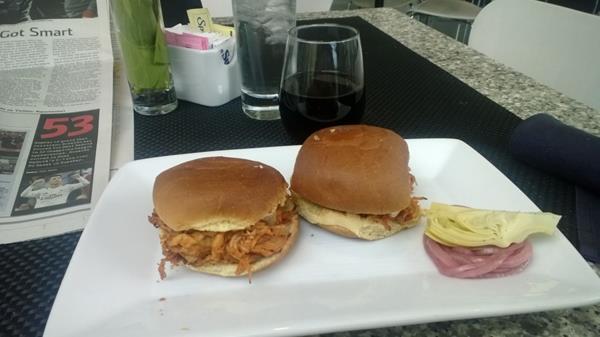 Yep, a glass of red wine and the New York Times and Wall Street Journal – got my news fix.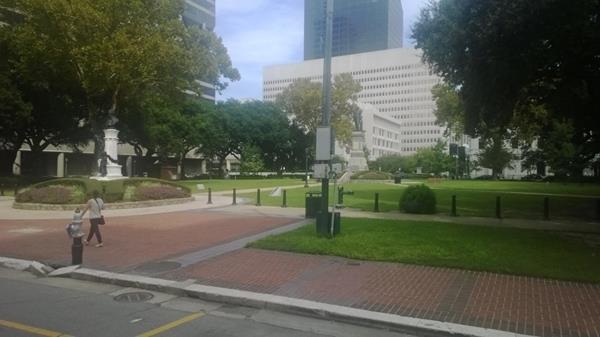 From the St. Charles Street Car line.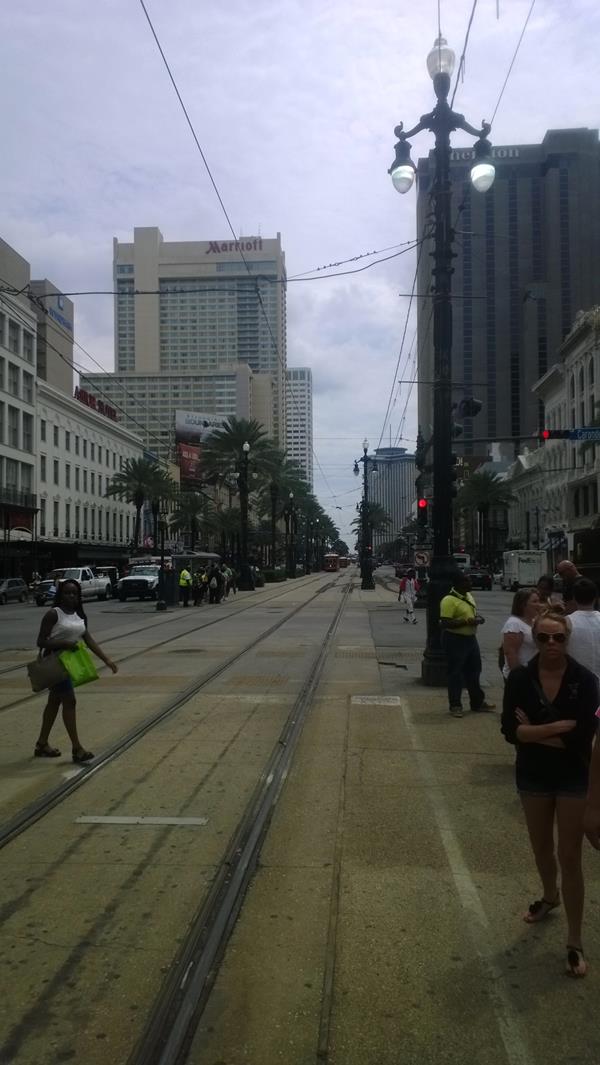 A view down Canal Street towards the Mississippi. The rain from my first night in town has turned into just a muggy overcast.
Maybe a new profile picture?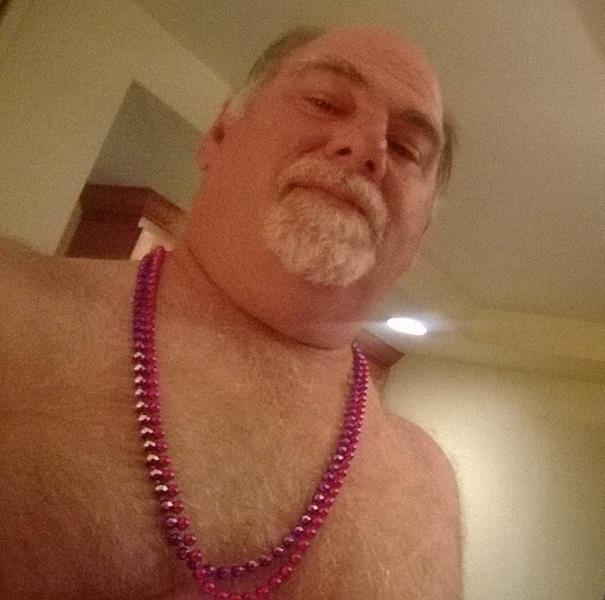 That was the end of day one…dinner was pork chops simmered in BBQ sauce. Last night was a pan-fried rib eye steak, both meals came with salad – yes, I'm condo cooking in New Orleans, the land of great food (where the portions are HUGE as are the calories).
Full Day Number Two: the goal is the Mexican Consulate's Art Gallery to see an exhibition of Five Generations of Mexican Art – focusing on printmaking. Damn fine show! As I said to the gallery director as well. Hard to find. The address on Convention Boulevard finds you across from the Convention Center at a Hertz car rental. It's a slightly run down building which if you walk around the east side you find the Mexican Consulate on the ground floor, and if you walk around the west side you find the gallery, which you have buzz someone to unlock the door – guessing they aren't listed in any of the "art gallery guides". I just stumbled across them on the interweb (as Mags would say).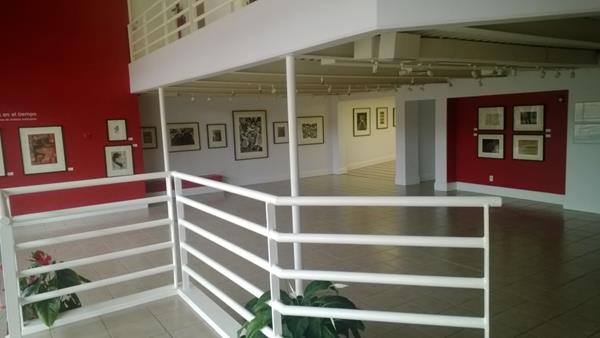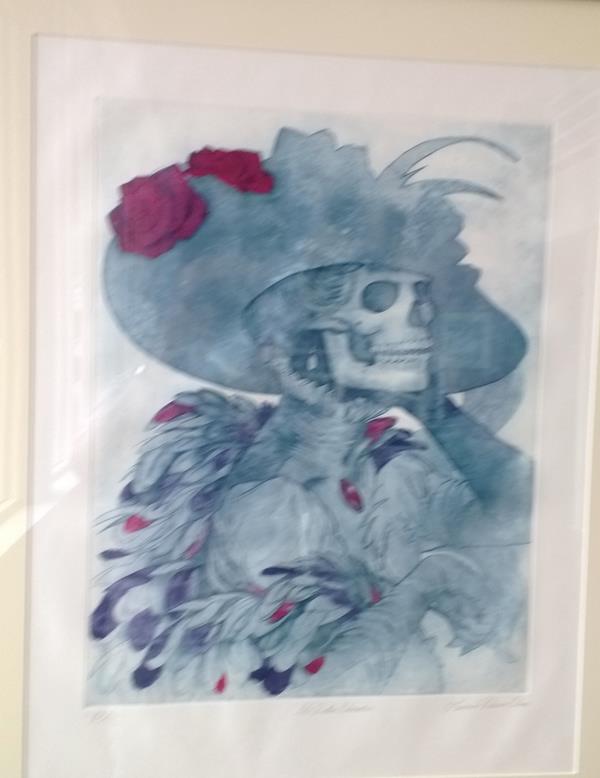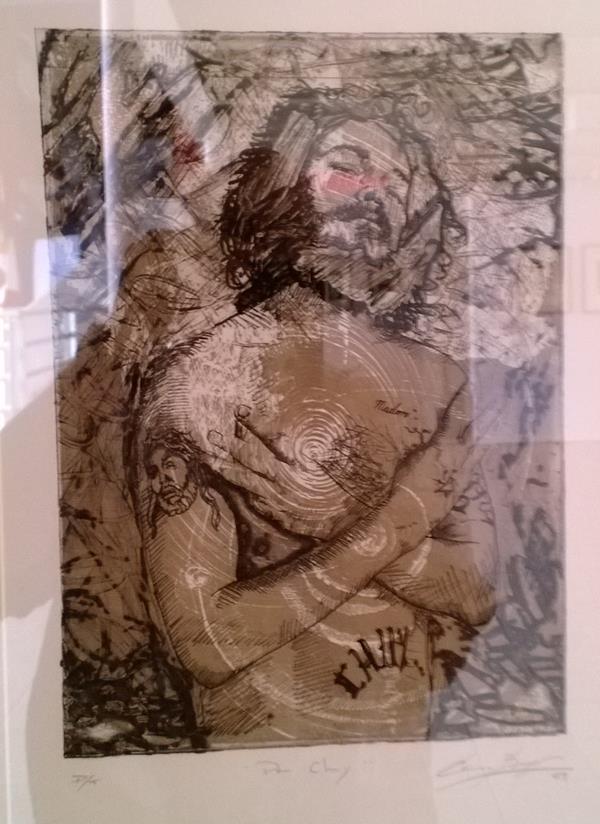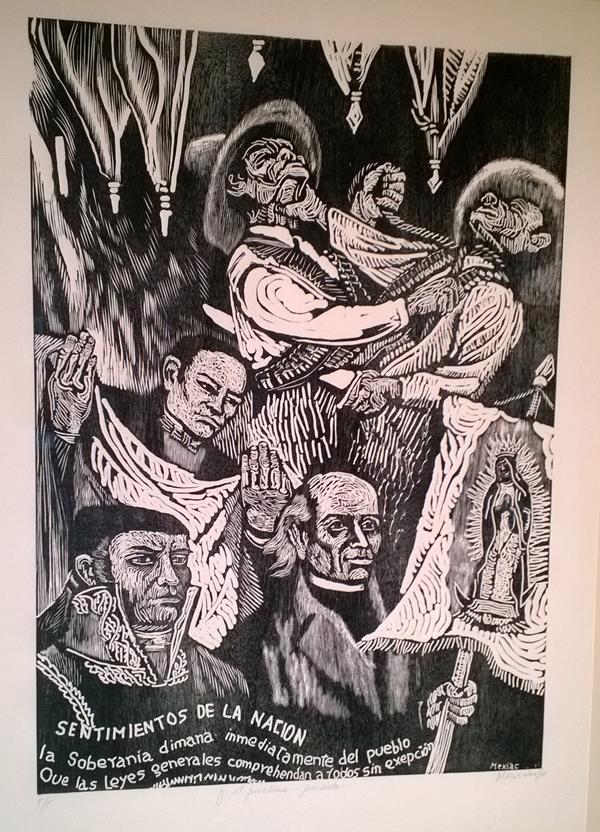 Also on my agenda – though just added when I noticed it on a directional sign at transferring from the Canal Street Street Car to the Waterfront Street Car was the Museum of Southern Food and Beverage which looked to be close to the Mexican Consulate. When I couldn't find any other signs for it, tapped it into the phone to find out some sad news:
SoFAB will re-open to the public on Monday, September 29, 2014 following a Ribbon Cutting Ceremony.
Exploring their site on-line led to this interesting entry:
The Southern Food and Beverage Museum and the Museum of the American Cocktail are located  at 1504 Oretha Castle Haley Boulevard, New Orleans, LA 70113. Street parking is available, or you can take the St. Charles Streetcar line to Martin Luther King Jr. Boulevard and walk three blocks to Oretha C. Haley Boulevard.
Who knew? Guess I have another reason to come back to New Orleans….
Walking back to the street car almost stepped in this: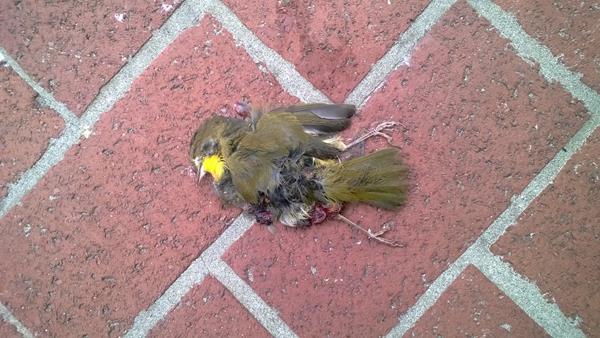 Not sure how it met it's end, but doesn't look pleasant.
And now a couple of random "tourist" shots – the cruise terminal on the Mississippi next to the Riverwalk Outlet Mall…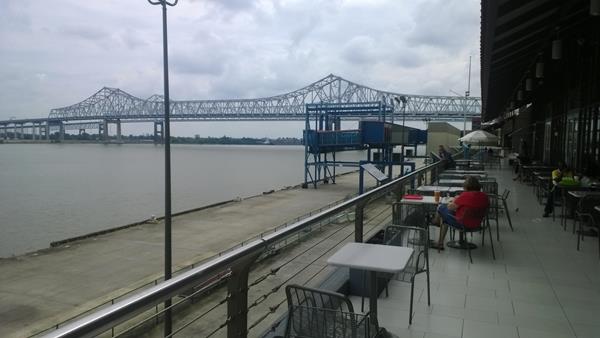 Harrah's Casino – now on-land rather than a boat: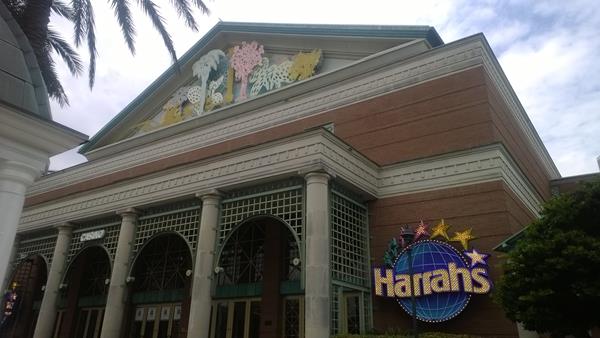 Another restaurant with a cool neon sign: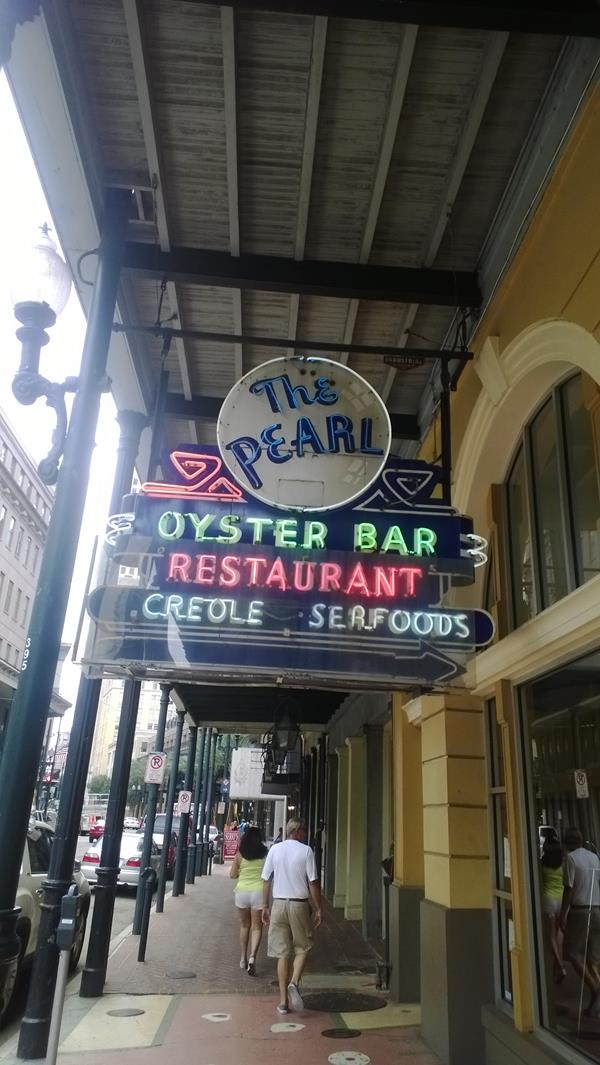 Headed back to the Avenue Plaza to whip up a little dinner…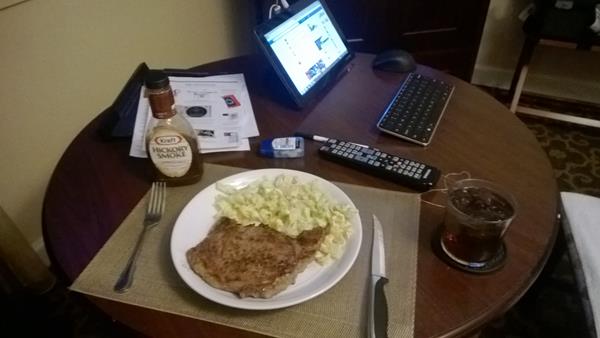 And before bedtime headed out to pick up more of the cheap "bourbon" since it wasn't that bad…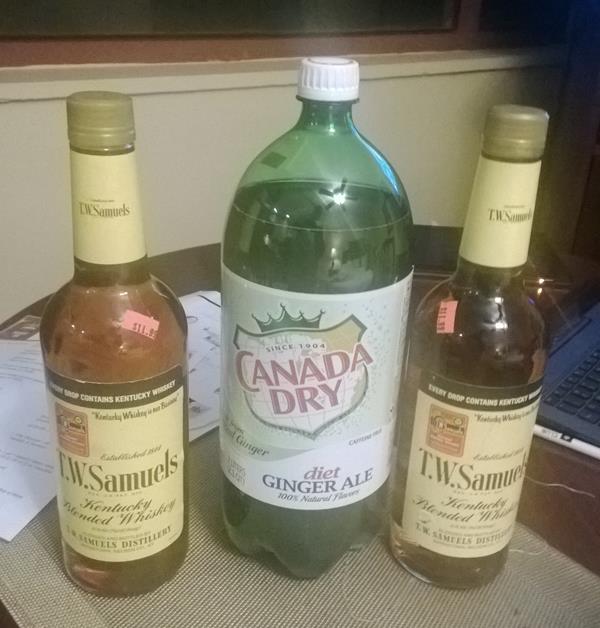 Before settling into bed…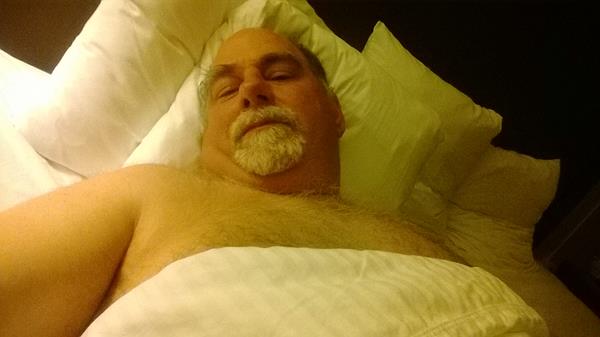 For tomorrow it's check-out at noon and meander to the airport for my 5:55PM flight.
 
The Road Home….

 
It's wonderful to have a late afternoon flight (though that means getting in rather late as well) – no need to worry about setting alarms, having enough time to make breakfast, etc. It takes about two hours using the cheap public transit to get to the airport – but I've got plenty of time, and the check-in desk at Alaska doesn't open until 3PM anyway.
There isn't a Board Room at the New Orleans Airport, but there is a Delta Sky Club that I have privileges in, albeit in a different terminal which means going back through security to catch my flight. And when I get there, the place is PACKED – there were more people in the Sky Club than were in the concourse – apparently due to a couple of delayed flights.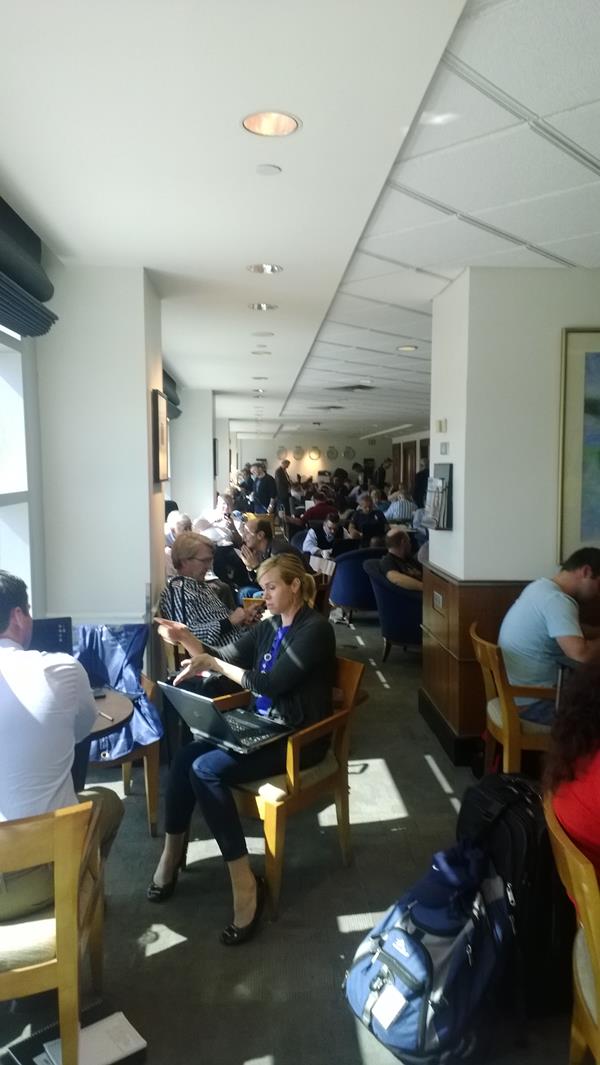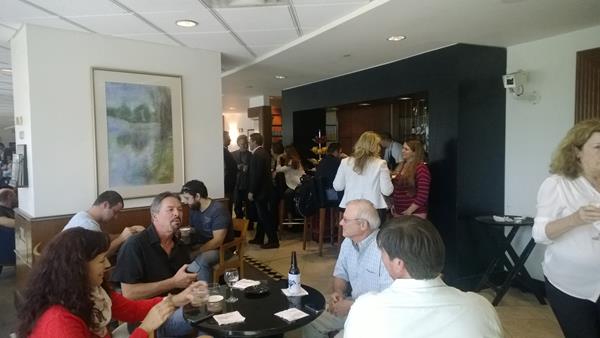 But the food was good and the drinks were strong.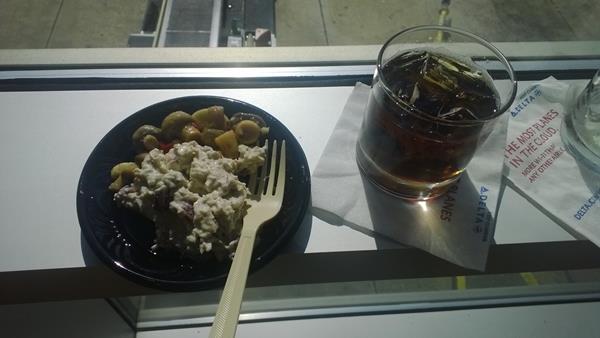 That would be the Chicken Salad with walnuts and cranberries, marinated olives, and a Jack and Diet – not shown, the Italian Wedding Soup with meatballs (also good).
Alas—no gate upgrade to First Class for my trip home. And there was a tall muscly guy in the middle seat…spent most of the flight leaning towards the aisle. Looks like my "upgrade luck" finally ran out.
[? ? ?]