Welcome to the Port of San Francisco's NEW cruise terminal – it opened last Thursday (and today is Saturday):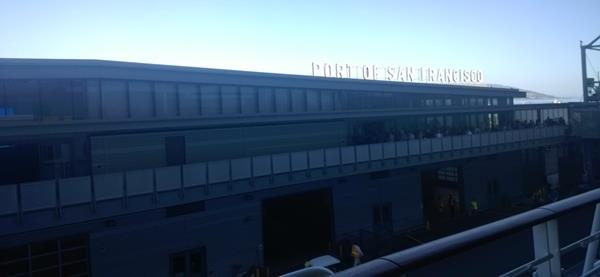 Other than a long line customs/immigration was easy – and finding the Princess Airport Transfer bus as well. I was a tad concerned because I never got a printed voucher for the bus, but they didn't ask for one, so who knows/who cares.
I'm excited to check out the new lounge Alaska is contracting with in the International Terminal where they relocated while their old terminal is being renovated… the lounge belongs to Cathy Pacific and I'm guessing the quality is going to be well above that of a standard Alaska Board Room which is above the standards for Delta's Sky Club and American's Admiral's Lounges.
They did not disappoint: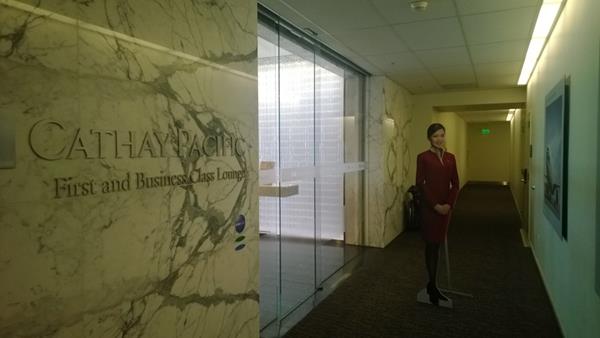 Seems I was the second one in the lounge for the day as Cathay's Hong Kong flight doesn't leave until 1:45PM – so the lounge was VERY empty: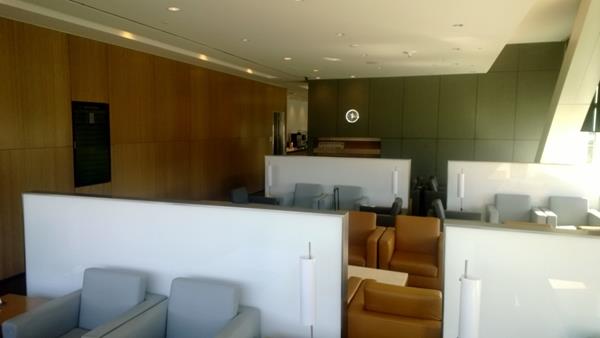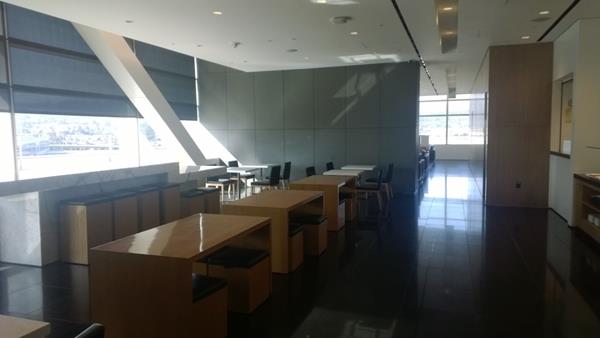 They offered a full pour-it-yourself bar, lots of snacks, and between 11 and 1 a selection of custom cooked noodle dishes: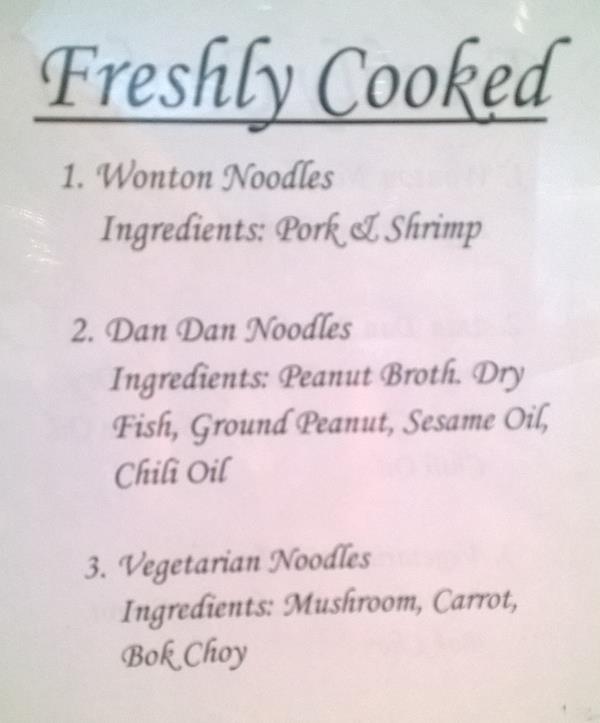 Like a said, a notch up from the Alaska Board Room – unfortunately I forgot to take a picture of the "hot dish" table.
The meal in First Class on the way home was interesting – a kale and bacon dish which didn't sound appetizing, but turns out it was: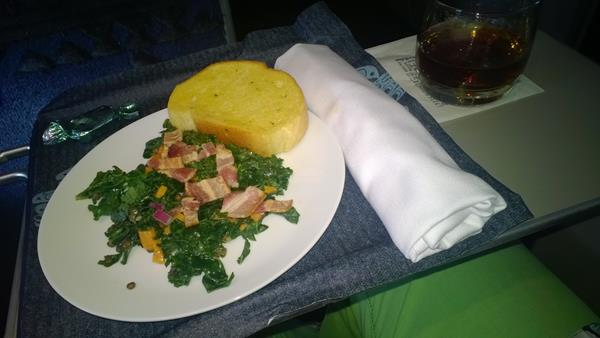 Of course, that wasn't enough to fill me up for the rest of the evening, so for dinner it was a pork, green pepper, and onion stir-fry since I was out of lettuce and needed some sort of vegetable…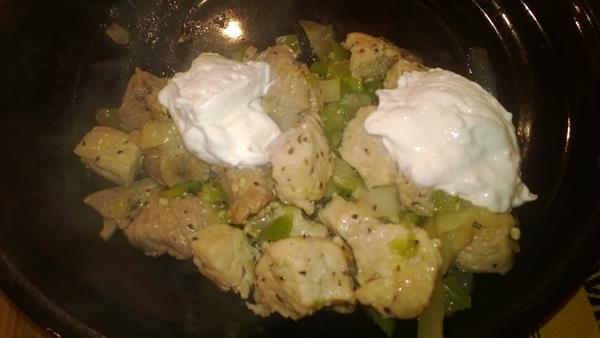 And with that, we end the "Birthday Ramble".
Night all.
[226.4]