In the fall, Mondays mean Trade Tastings… and one that I never want to miss is the one by one of our smaller distributors — name withheld to not out them for putting on a great spread.
Ten tables with half a dozen bottle of wine which is much more "doable" than having a 100+ bottles open. I actually got to swallow a bit. Especially since I'm snacking on fresh shucked oysters (from Taylor Shellfish) and BBQ'd sausages (from Rain Shadow Meats):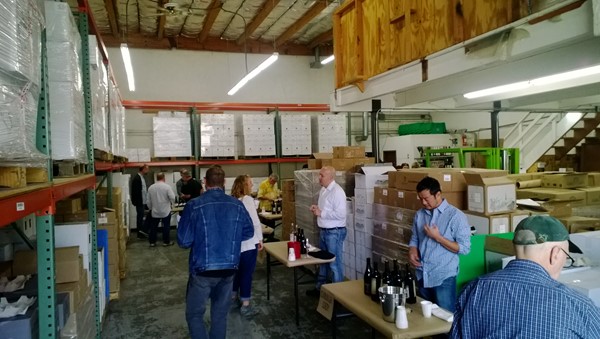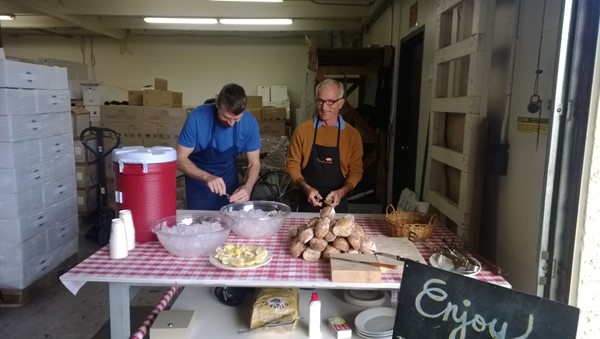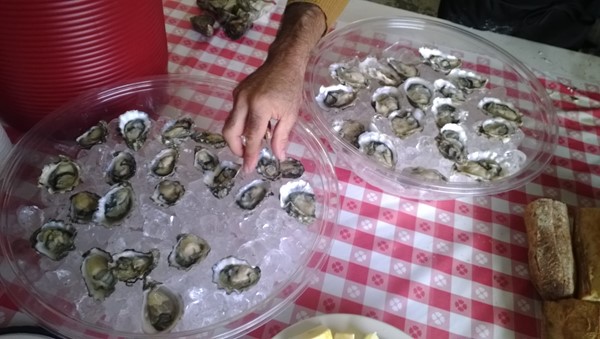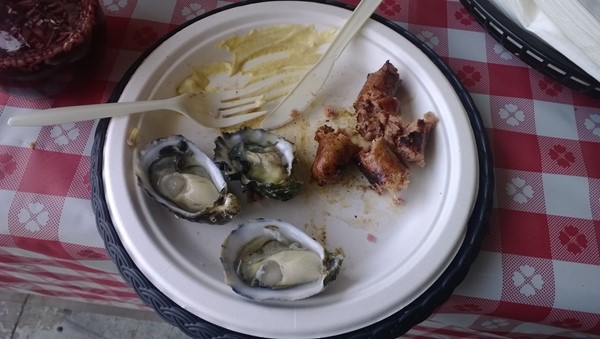 I decided to forgo the other tasting of the afternoon – probably twice as many tables, and catered local BBQ – instead I went home to cut parts for the new Vermouth Rack for the shop – here is the finished product, though honestly, I only got the pieces cut but not assembled as company was coming for dinner. Here is the "ready-to-install" rack.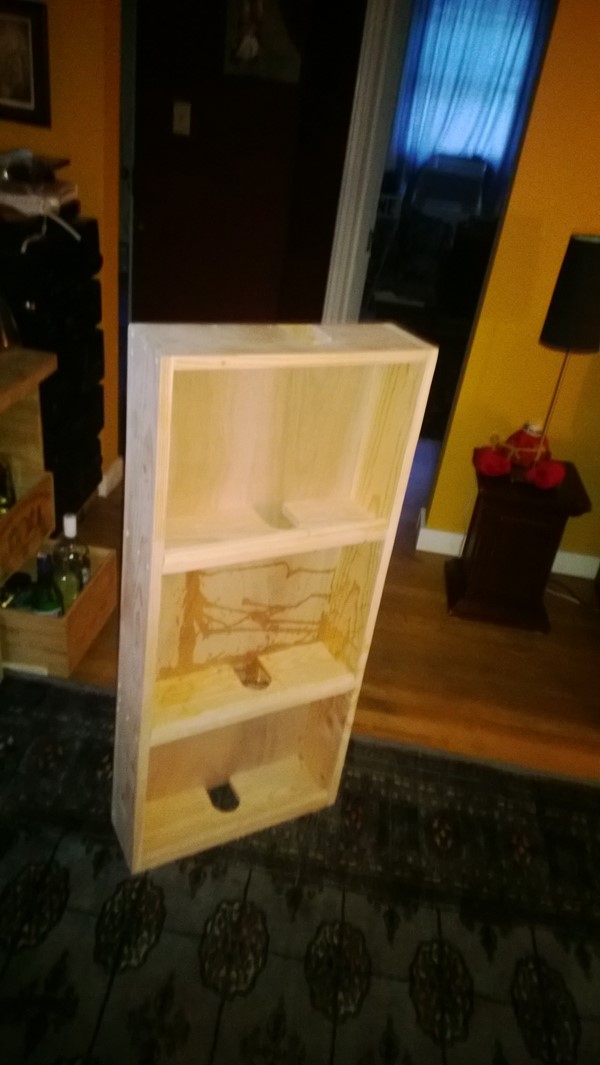 Ignore the drink that I spilled on it getting it out of the garage. Yes, there is a water or gas pipe that will be going through the shelf.
Speaking of dinner guests… a passel of 20+-year-olds….and dinner prep started at 4PM because of the menu I foolishly chose:
Fresh Baked Bread
Garden Salad
Osso Buco (braised veal shanks)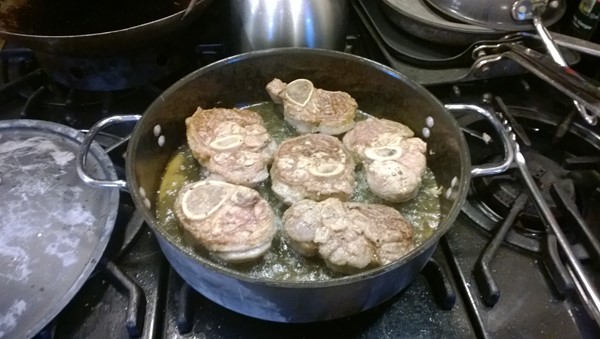 Braise the veal shanks…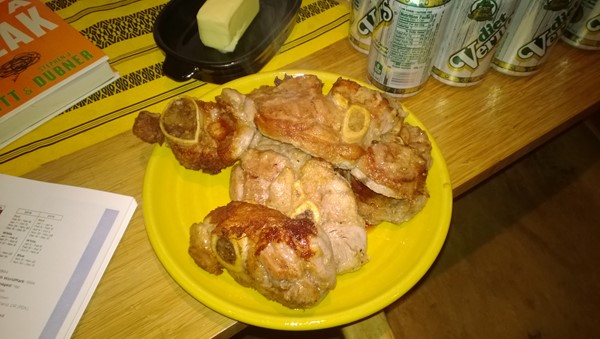 Remove them to a plate…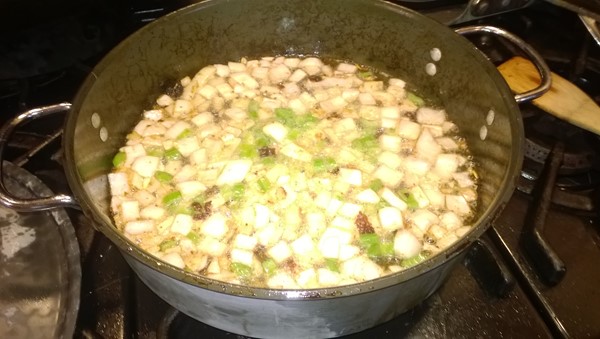 Sautee the onions and celery and garlic….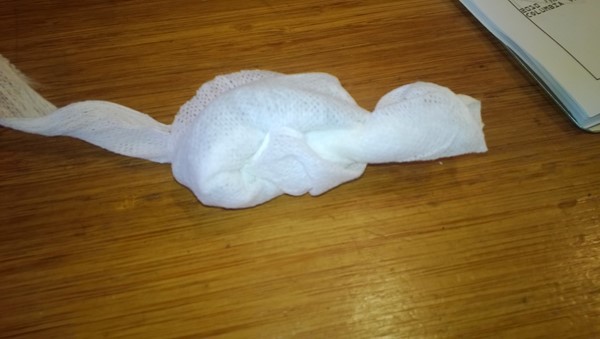 Deglaze the pan with red wine, add the chopped tomatoes, the herb sachet (bamboo towelette wrapped), and cups and cups of chicken stock (homemade)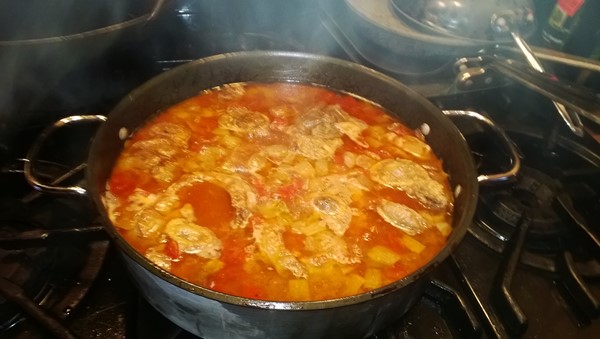 Simmer for 2.5 hours…while the bread bakes and you set the table: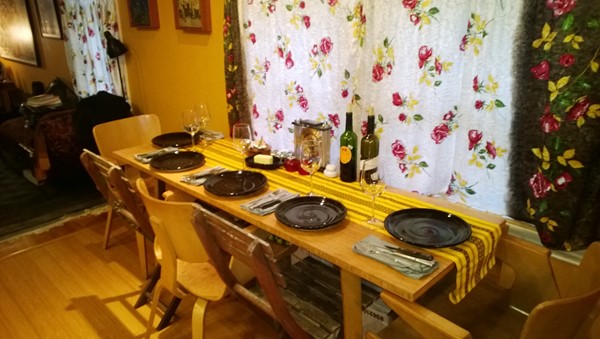 And they showed up with "flower" – but it's a lilly and looks great: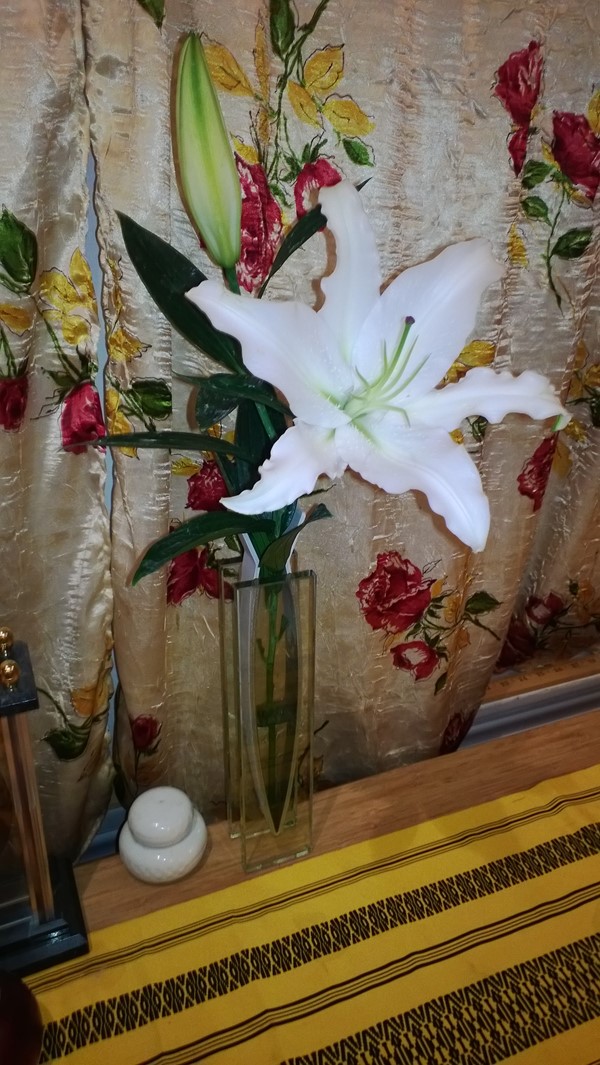 Much good conversation over dinner, and much fun play in the "wardrobe closet" after….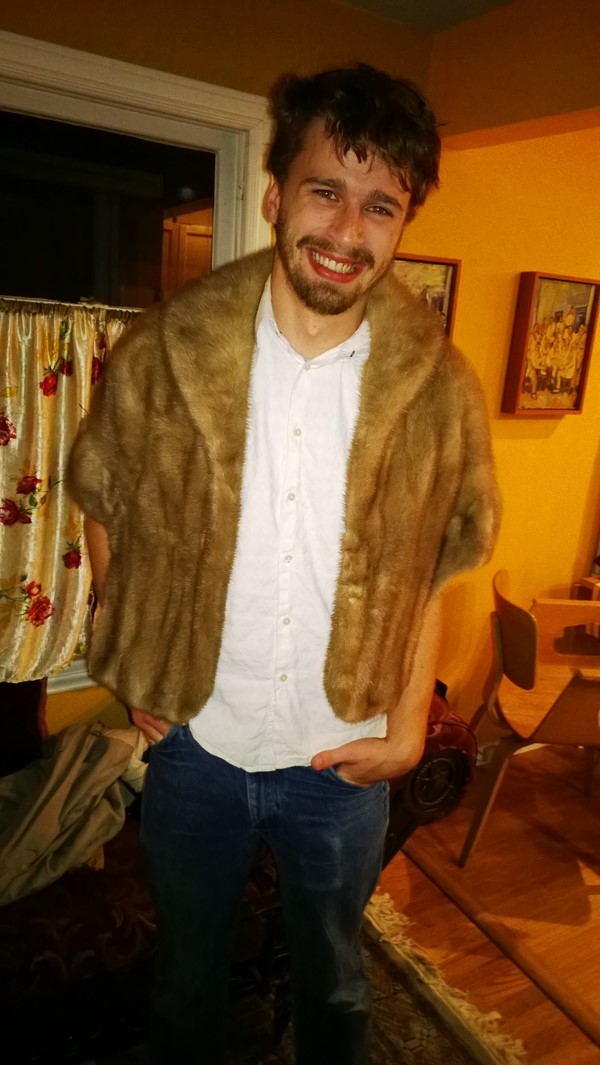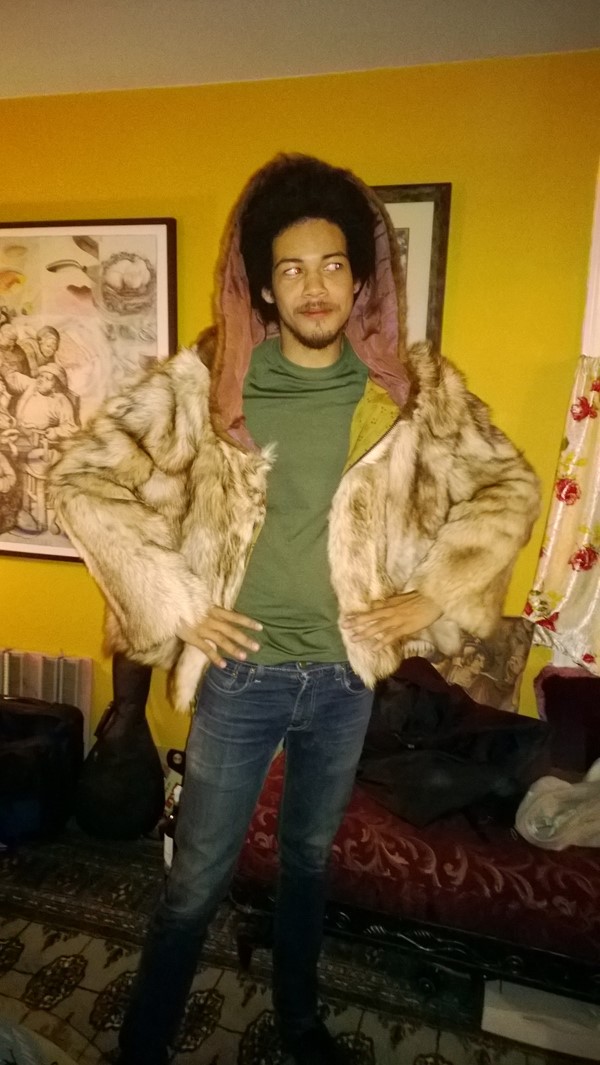 Seems everyone loves fur.
This is not going to help getting up in the morning for my flight to Sacramento.
[223.6]