This was a stay at home week for me, between last week's trip to Santa Fe and next week's cruise to Mexico. Did I lay around and eat all the Halloween candy? Nope, it was project week.
Project Number One: Vermouth Rack For The Shop

Madrona Wine Merchants is less than 500-square-feet, yet we have over 650 different brands that we stock, and we'd like to stock more, so we need to get creative with our shelving. In this case I had to build a shelf unit to go over a small rack of white wines that has a water pipe running through it.
The finished project, with a little bourbon and ginger spilled on it: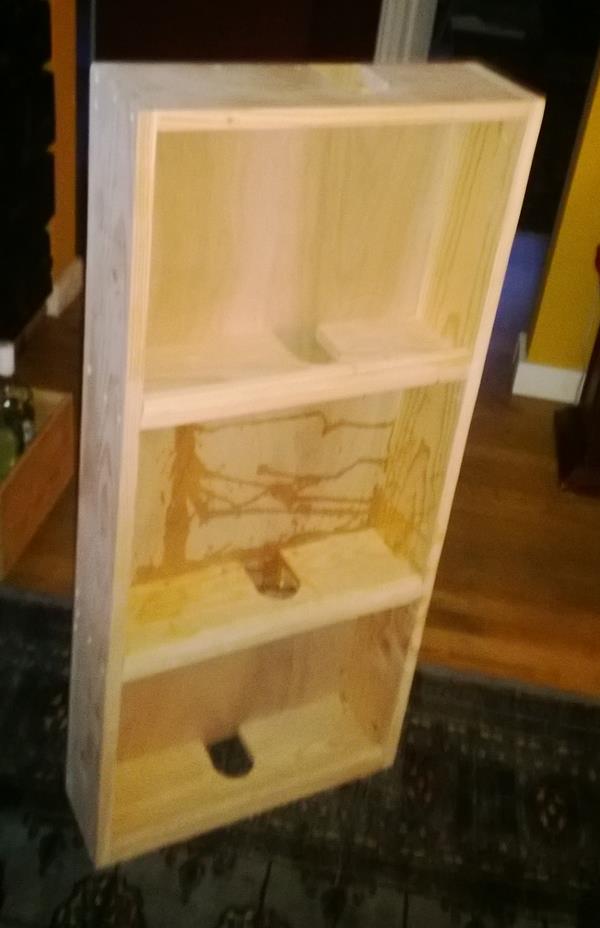 And installed in the shop: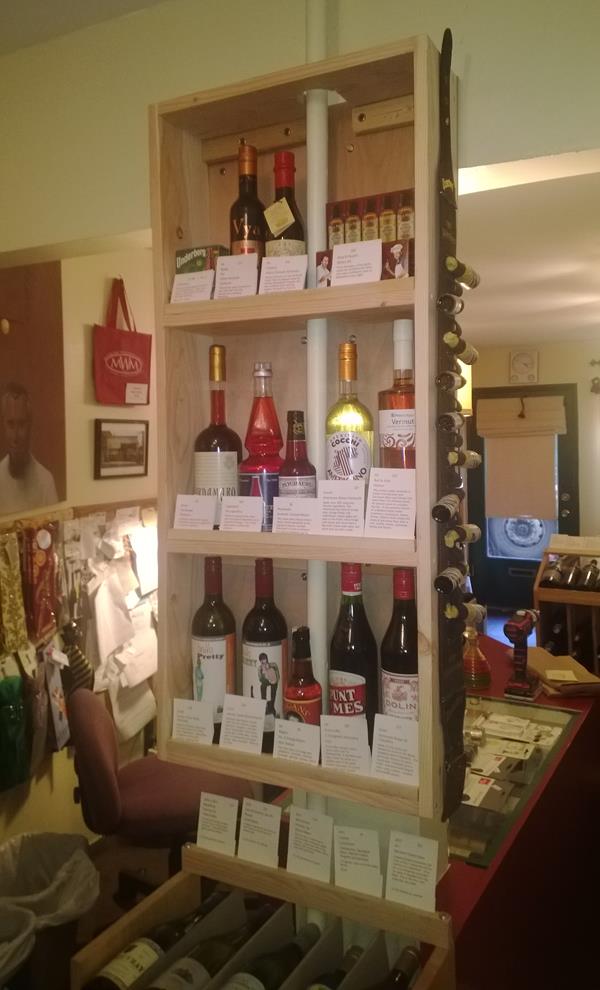 Project Number Two: Behind The Counter Storage Rack

If you ever have looked behind the counter at Madrona Wine Merchants, it's a jumble of stuff randomly packed in. My quest is that before the Holiday Rush that we get a little more organized so we can find things quickly. Hence, this odd organizer that I built to extend the cash wrap to the post where the vermouth is now hanging. The drawers are made from wood salvaged from the tops of wooden wine boxes that we occasionally get in: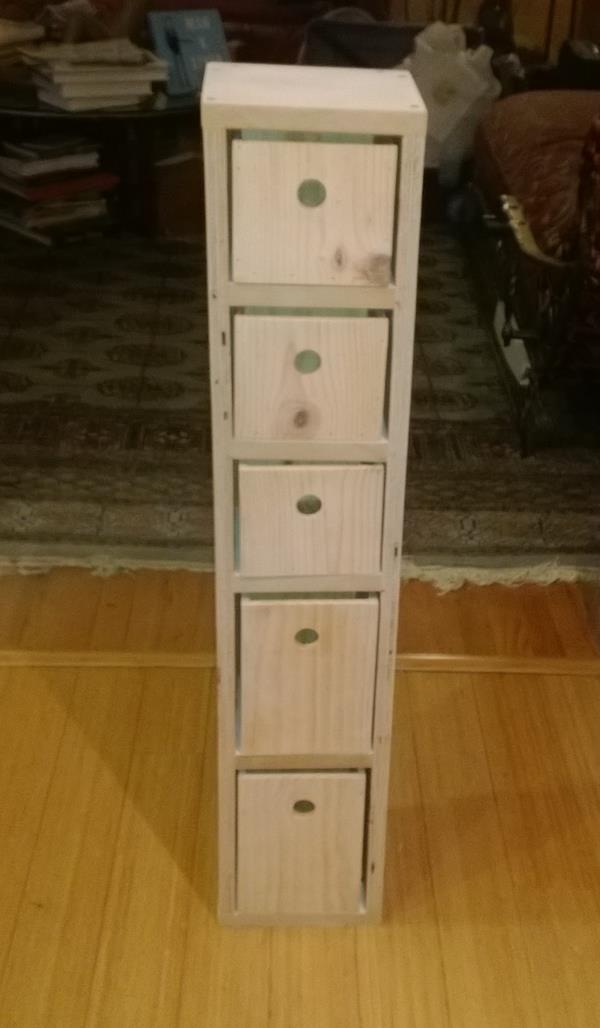 And installed at the shop: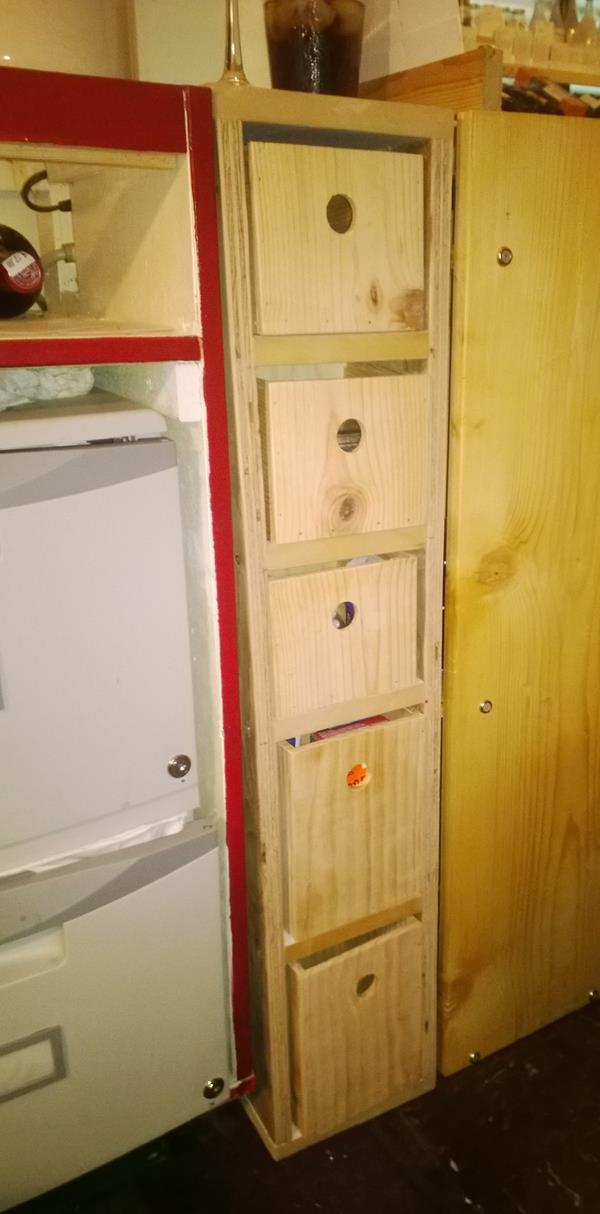 Project Number Three: Install Back Board For 1A2 Analog Phone System & KSU (Key Service Unit)

I'm upgrading my "Mad Men" style analog phone system so that all four phones will have lights and the ability to mechanically put calls on hold. This, of course, means actually putting in more infrastructure than just the KSU that I currently have which is only wired up for one phone – this one: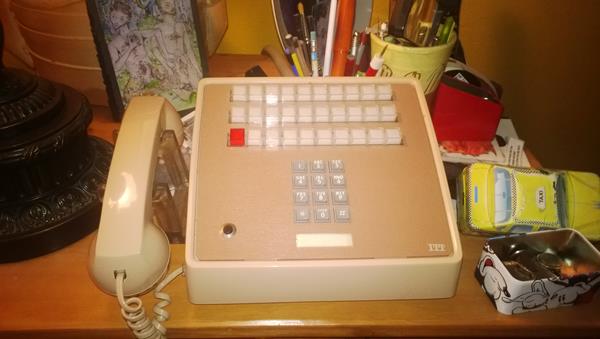 And here is what the infrastructure looks like: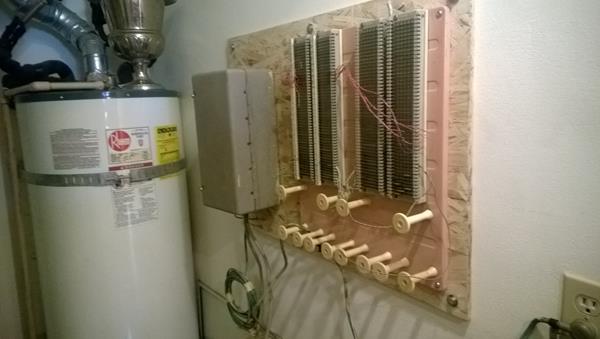 And I still have to pull all the wires under the house before the "punch-down" can begin.
And then there is the social side of a week home…

Sunday night dinner with Bliss, Monday night dinner with Wonderful, Josh, and Jill: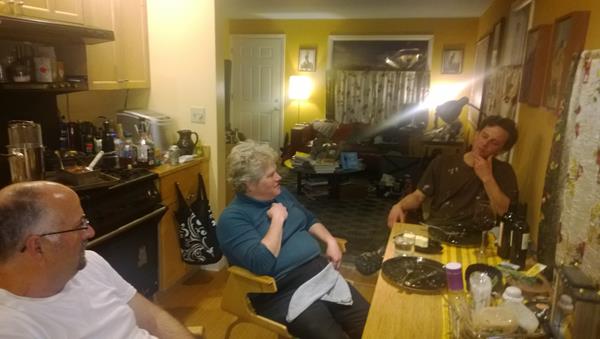 Tuesday night dinner with former neighbor Emily, current neighbor Paula (who was air rescued out of the woods a couple of weeks ago after getting lost hiking with her two dogs), and Jonathan after installing the new 42″ flat screen that I picked up for $299 ($333 with tax and shipping) that fits in the same footprint as my 32″, but is half the weight.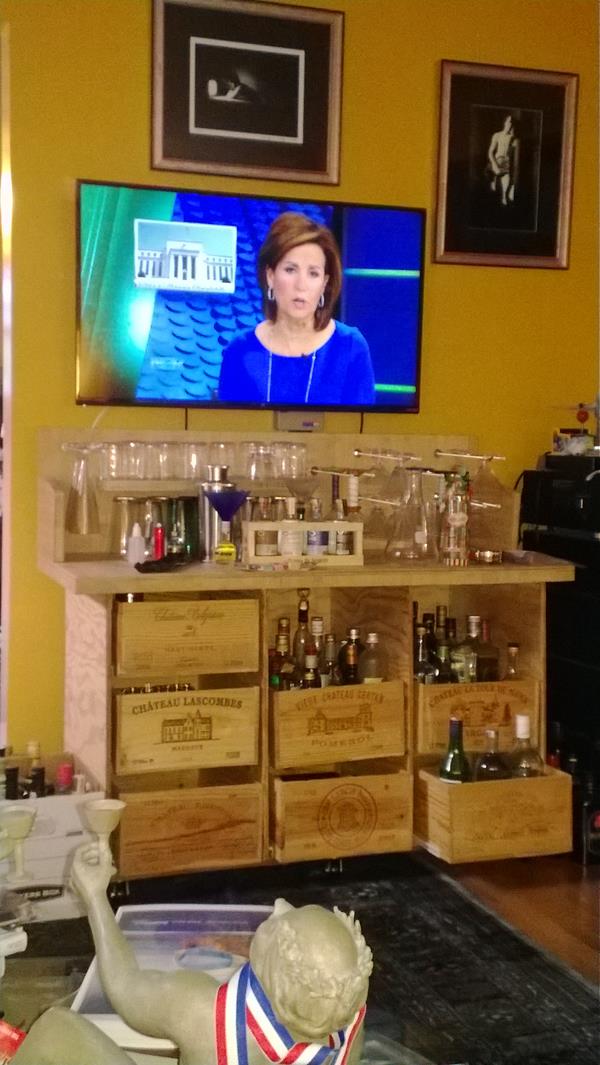 We (Jonathan and I) also relocated the swing arm mount so that not only can I watch from the couch, but it swings so I can watch from the bedroom, and as of the relocation, I can now watch from the kitchen as well: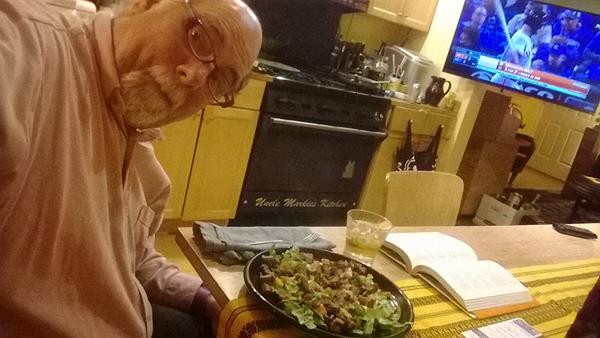 Thursday and Friday morning filled with helping Jonathan move from his storage locker into an apartment. Upside is that it's right next to the Two Bells Tavern, known for its burgers (which I order two for take-out):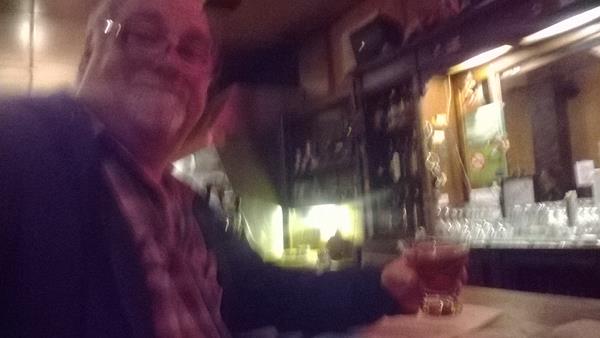 With a Manhattan while I waited (and their house bourbon is Evan Williams Black!)
It was amazing to me that someone who was homeless two months ago could have so much stuff in storage. Thursday afternoon he filled the 14-foot UHaul to the top, and Friday's load was another quarter of the same UHaul – all headed into a studio apartment: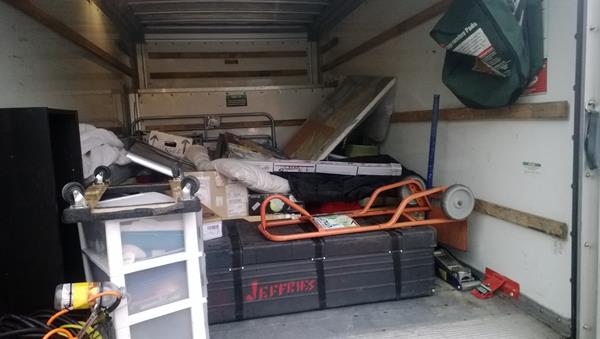 Now imagine that space filled to the top – and here is what the apartment looks like now: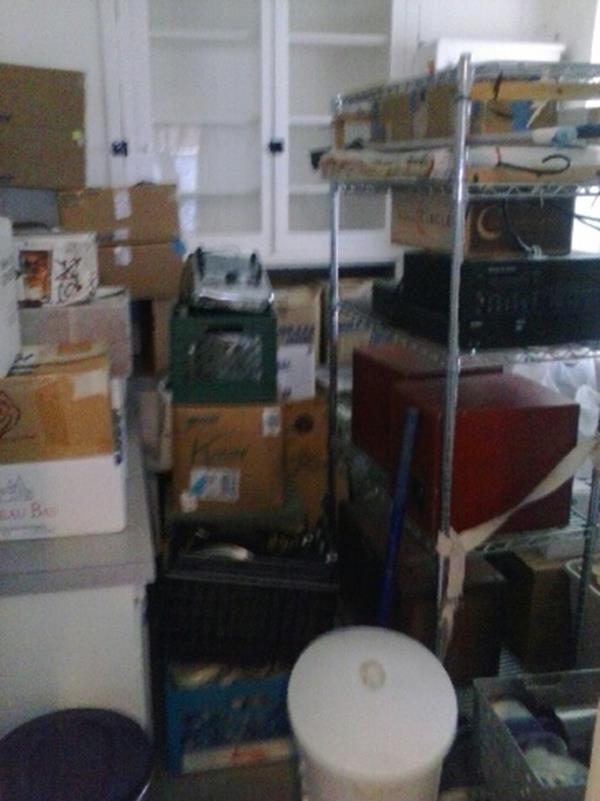 Kitchen above, living room below…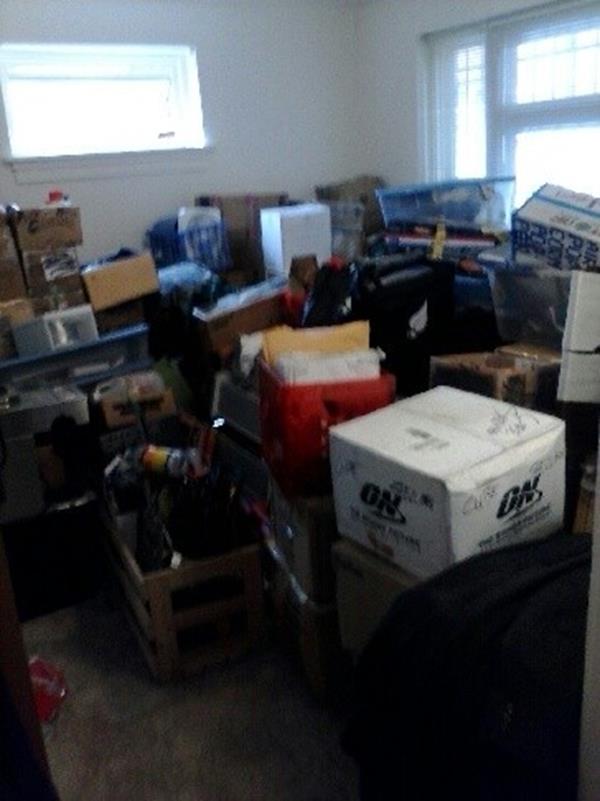 And doesn't even show the three closets and the mechanics rolling tool chest in the hallway. Whew!
It being Halloween that means its shop duty time. It takes three of us to handle the crowds. Here are the stats from 5-7PM…
Out of our 130 wine and champagne glasses – we had 10 clean ones at the end of the day
Over 200 pieces of candy handed out
Four bottles of tasting wine emptied
Maybe it was my outfit…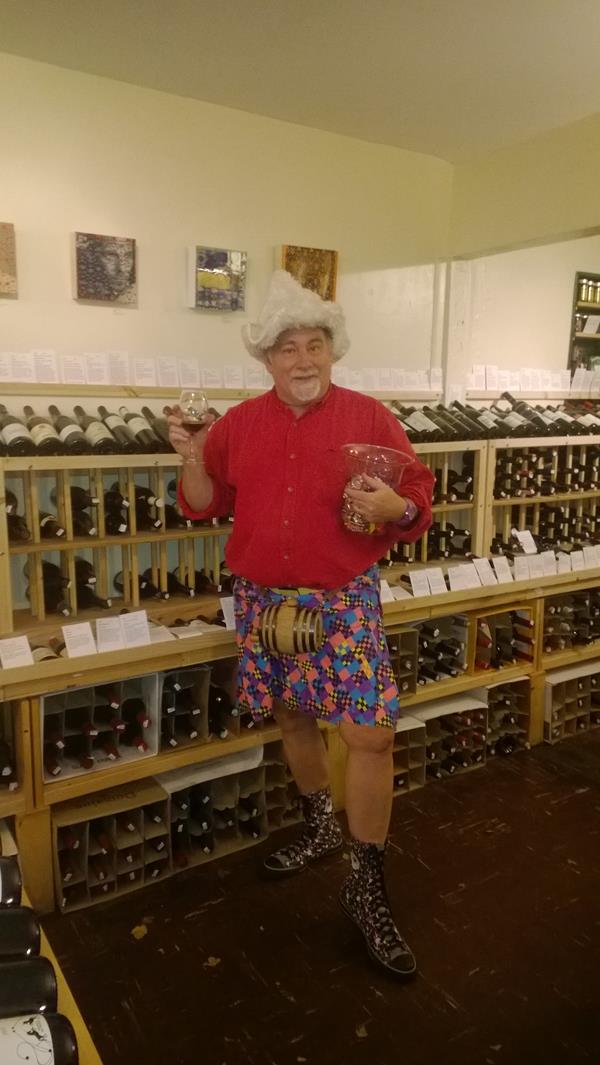 Busy week – looking forward to relaxing next week.
[223.6]