As fall hits I felt it was time for a little escape to Mexico on a 4-day Pacific Coastal cruise. Here is the itinerary:
Monday, wake up in Seattle really early and fly to Los Angeles and get the Princess Transfer to the boat
Tuesday, wake up in San Diego, Mexico
Wednesday, wake up in Ensenada, Mexico
Thursday, wake up in at sea
Friday, wake up in Los Angeles, get the Princess Transfer and fly home
But it was an early morning, up a 4AM (after going bed at midnight):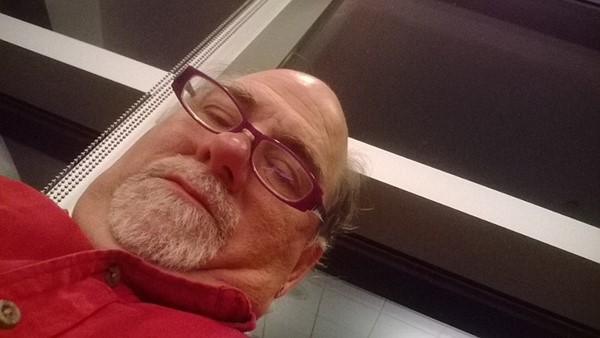 Sleepy Uncle Markie. No upgrade to first on the way to LA, but the transfer was smooth, and before you knew it, the ship was in sight. Princess Time!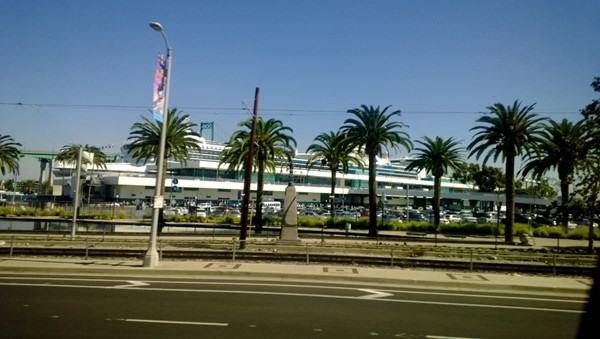 And there was another boat in – one from Norwegian Cruise Lines – in the background of my balcony shot: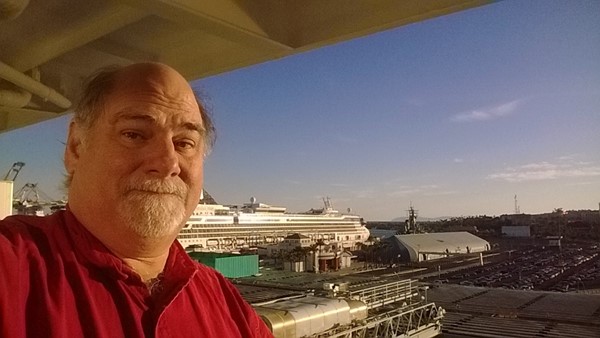 Lots of food shots from lunch and dinner with I won't bore you with – if you want to see examples, check out my FaceBook page.
Did the LGBT meet-and-greet with one of the cruise staff. 24 people showed up, equally split between Lesbians and Gay Guys. We'll see how the rest of the cruise goes – did run into a couple of people I'd seen on other cruises.
After getting the mini-bar stocked to my configuration….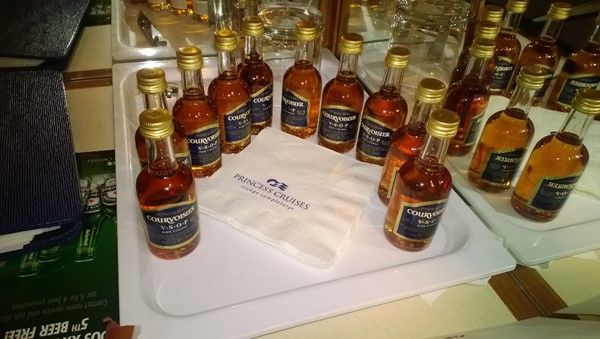 Not shown is the 10 Diet Cokes in the mini-fridge. Normal stocking is:
2 vodka
2 brandy
2 gin
2 scotch
2 beers
2 Perrier
2 cokes
2 bottles of water
2 Sprite
1 Ginger Ale
1 Tonic Water
Oh, the perks of Princess Captain's Circle Elite, that and the laundry, which I sent the first load of, and, of course, the free dial-up internet time.
And here is this trip's room…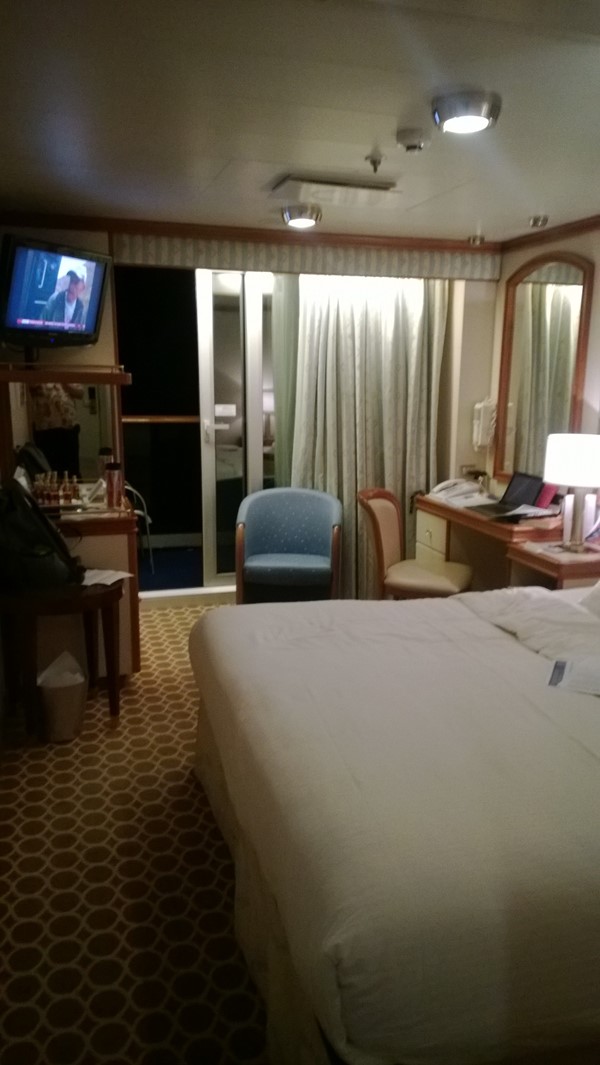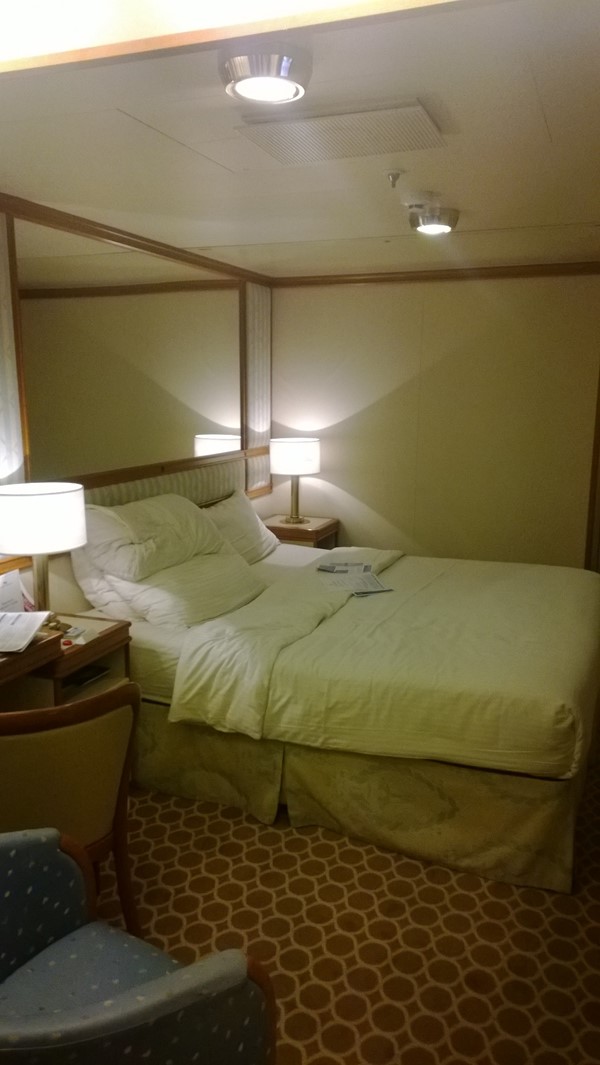 Home sweet home for the next four days. I spend a lot of time in the cabin. It's quiet, I can read on the deck, I avoid all the folks with their buckets of beers at 9AM.
After dinner I actually took in one of the shows (a rarity for me)… Aerialists from Eastern Europe…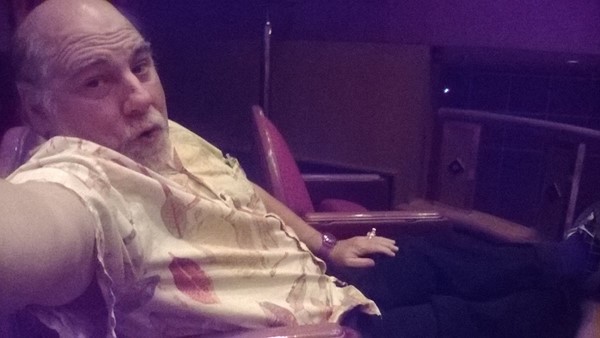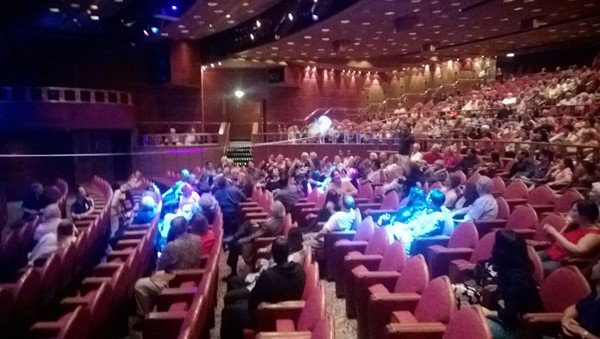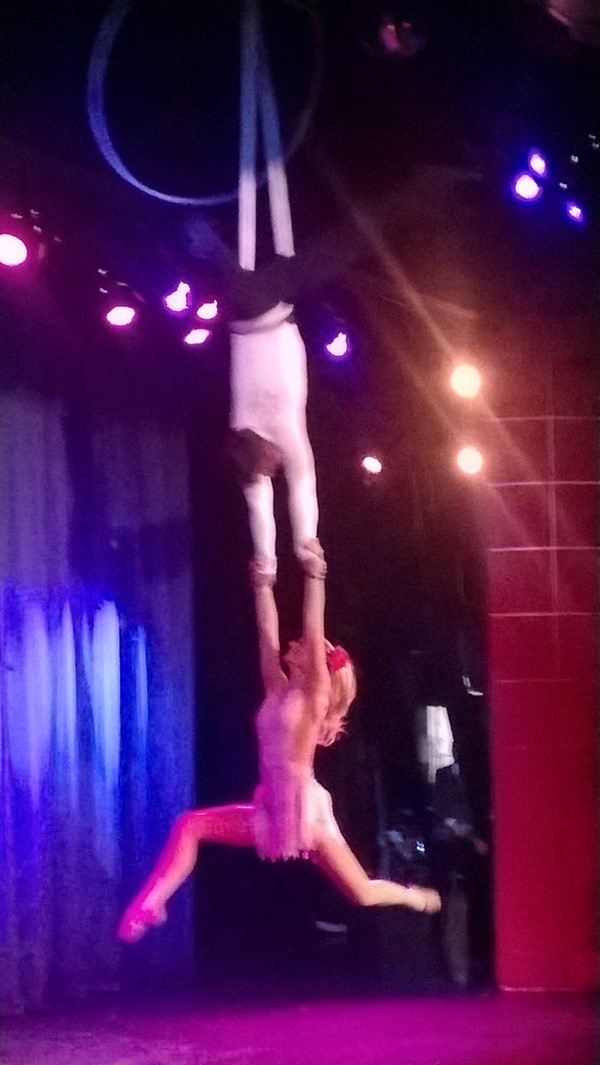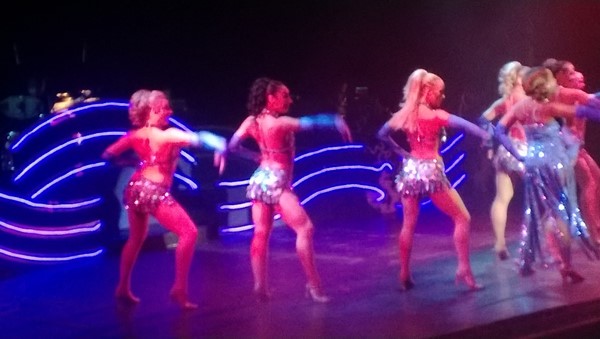 Tomorrow – San Diego.
[? ? ?]