The final day of the cruise was a "Sea Day", which for me, meant going to duty-free and buying two liters of Stoli (that would be unflavored Vodka) for was amounted to $10.50 per liter after two 10% discounts (one for buying two bottles, one for being Elite). And when it's the last day of the cruise, they let you take them with you – which I combined with the left over double order of Cranberry Juice to have a little "nooner".One of the other benefits of Elite Status is that you can order "Afternoon Tea" brought to your room (on six hours' notice – I called the day before)…man what a lot of trays this comes on: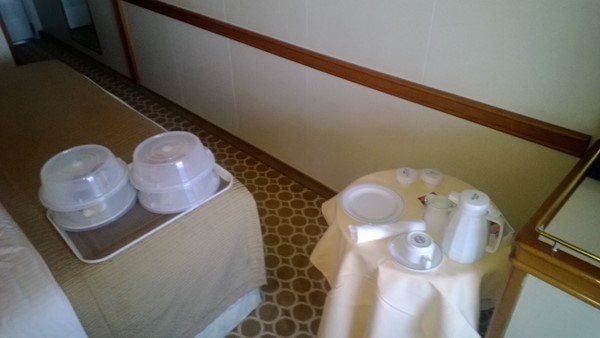 The requisite tea (with cream and sugars) and a platter of little sandwiches, sweets, scones (hot from the oven) and I forget what else…and I ate all but the sweets. Guess it's going to be a late dinner tonight.
Dined alone tonight…just me and my book. People are nice, but often overrated. Milking my on-board credit – it's down to $1.61, and I want to see if I'll get a check back for the unspent balance like I did on the September cruise. Not that I really need the $1.61, but I want to figure out how the system works. Would they send me a check for the whole $250 of on-board credit if I didn't spend it (minus the mandatory "tip" for the staff}? Time will tell – check back. Guess I would really needed to leave $51.61 credit on the account since $50 is a shareholder benefit.
Caught a final show, but took my tablet so I could exhaust my 150 minutes of dial-up (technically it's wi-fi, but with satellite it's like dial-up – not sure why planes can get this technology to work for 200 passengers and a cruise ship can't.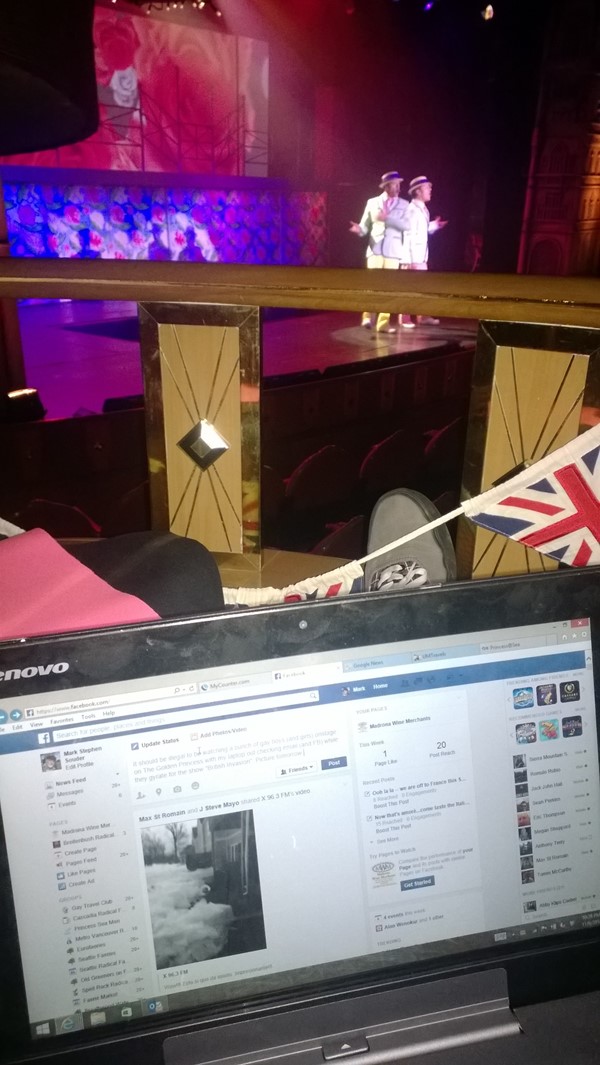 Don't worry, I was in one of the boxes on the corner and no one noticed. But back came the aerialists…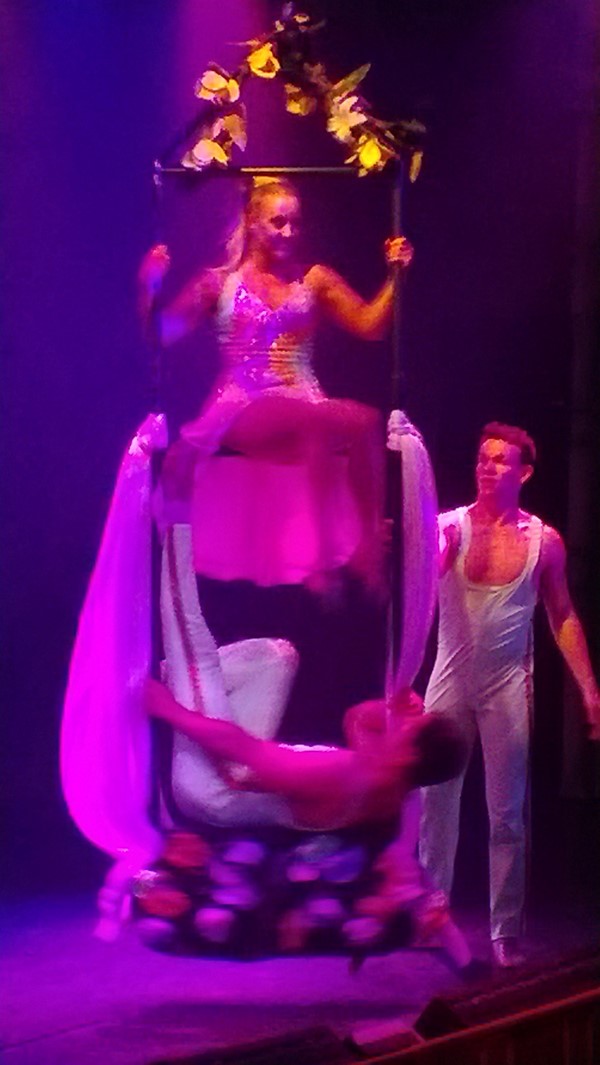 I think the best show I've ever seen was on the Norwegian Epic where they had a two-level theatre that did a Cirque de Sola type show on a rocking boat in the Caribbean.
And then there was the ginger Brit piano player that I crushed out on…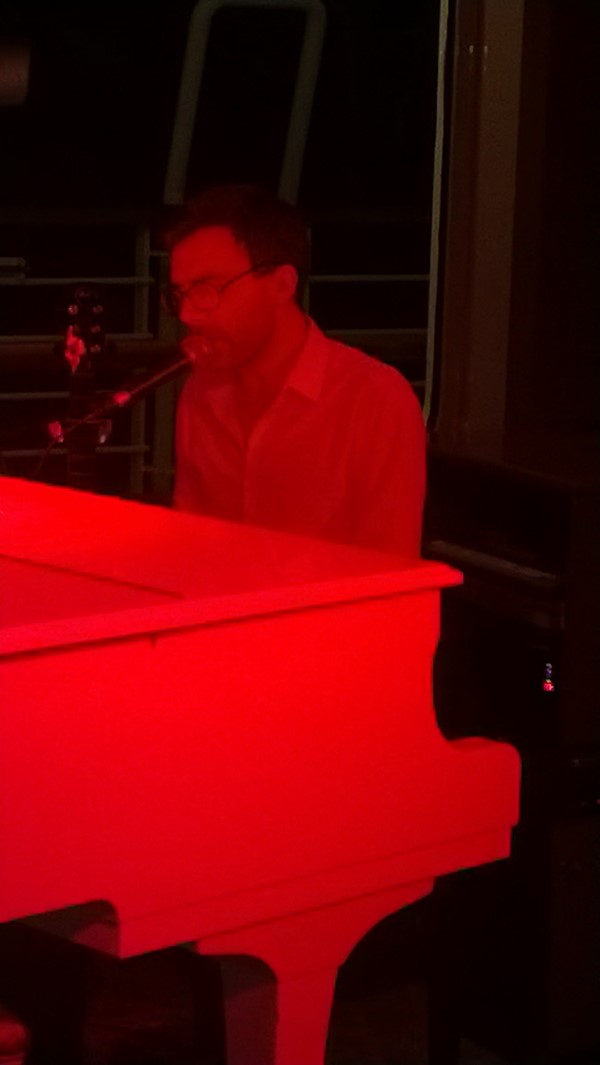 .
Terrible picture of him – but off his website (what, me, a stalker?) is a better one…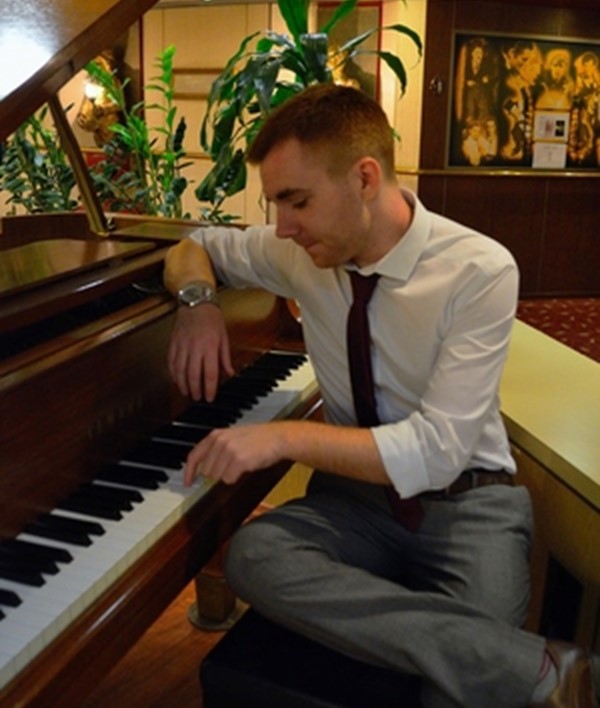 Ended up having breakfast at the same table as him the morning of my departure…he's moving to London – should you need a talented Piano Guy, you can find him here: http://www.pianovocalist.com/
Which brings us to the end of the cruise – where I had hoped to do the Long Beach On Your Own with Transfer To The Airport, but that was cancelled and I rebooked on the shuttle straight to the airport, missing my chance to see the Queen Mary at the pier in Long Beach. Another time.
Customs was ramped up and we were all off the boat in record time – I've been to that terminal before, never two hours early. Got to the airport with so much time that they couldn't take my bag as checked luggage (and I had to check it since it had booze in it). As an Alaska MVP Gold they put me on standby for an earlier flight (within the 4 hour checked baggage window) so I could check my bag and head to the lounge…had a couple of drinks, some food, went down to the flight…missed it by three people (apparently all the flights to Seattle were booked solid because of a UCLA-UW game), when back to the lounge, had another couple of drinks and some lunch (love free food), and waited for the next flight at 3:20… mind you, I got to the airport at 10:30.
Here is what I was looking at: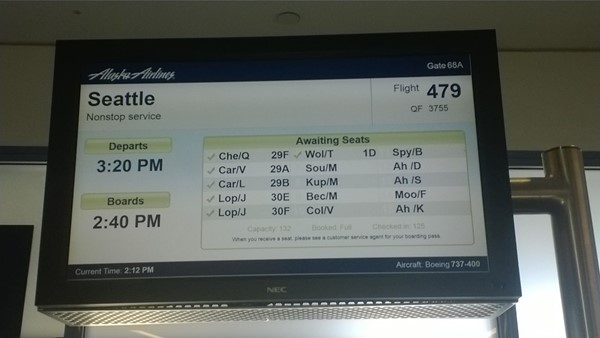 One away from a seat, and then it was three away, and then two away…and finally I had a middle seat in the row before the exit (no recline), but I was home for dinner rather than a midnight nightcap.
I look much happier on my couch: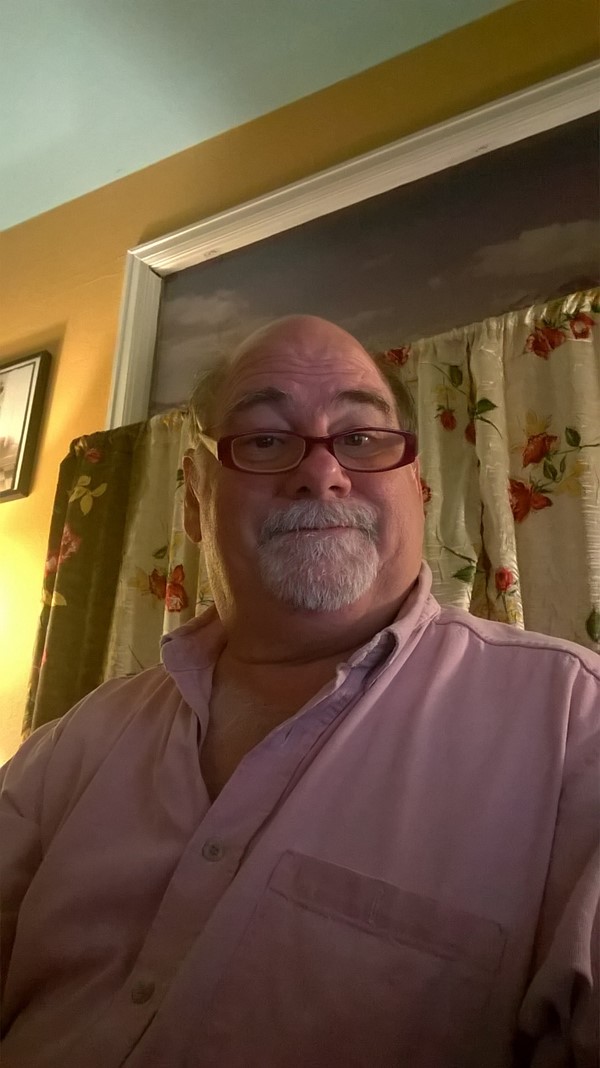 That's it for this trip, sorry for the delay in posting. Too much work to deal with. Damn jobs.
[227.0] Damn cruise weight.