As usual, I'm a week behind in posting. Last week was a couple of nights in the Bay Area. I say Bay Area as I flew into Oakland, but stayed in the city.
Started the trip as usual…though a little cranky over the passing of my buddy Swanda. I think it shows in my Board Room selfie: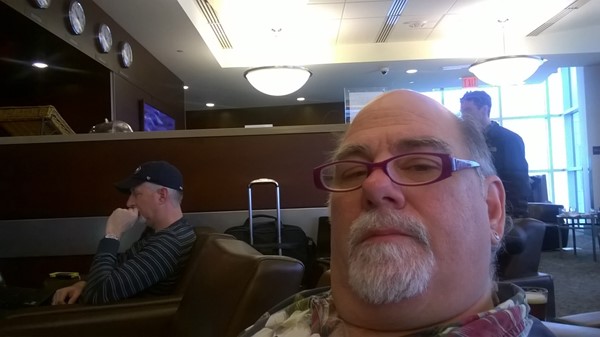 At least I was upgraded, and to my favorite seat: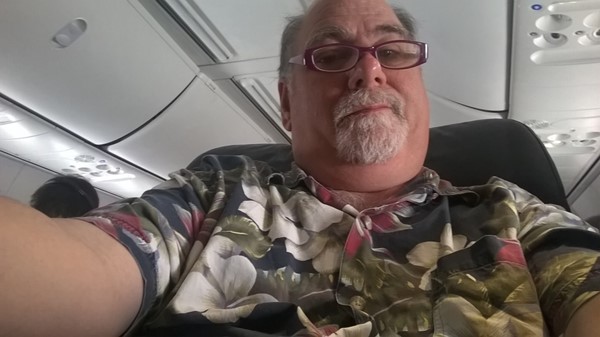 And there were cute fly-boys, Stone and Jesse – too bad they were servicing the back for the flight.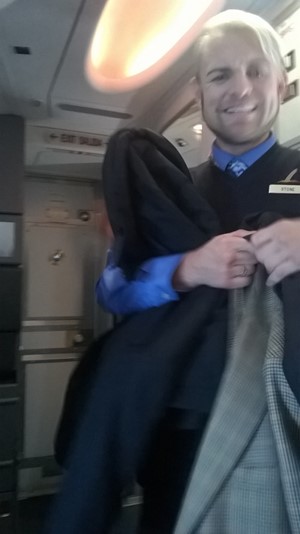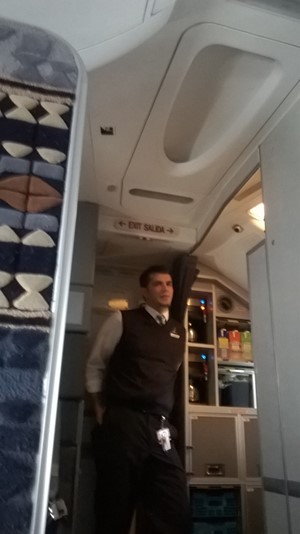 One of the treats of the trip was the new BART Connector running from Oakland International Airport. No more snarky shuttle bus drivers! And it still had the new car smell (which is actually toxic outgassing)…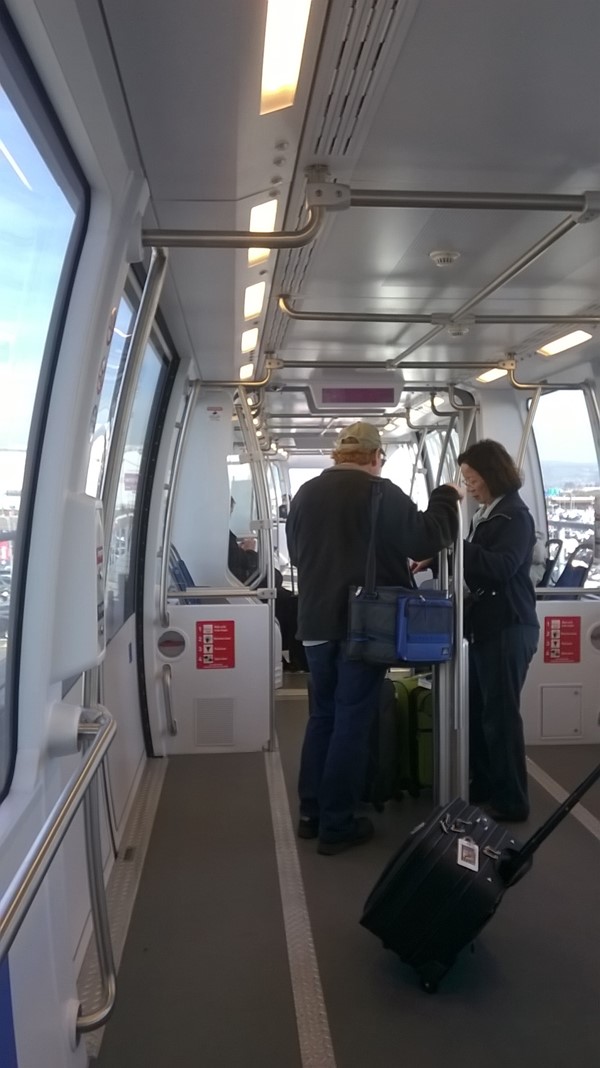 From the airport it's now just one transfer at the Oakland Coliseum Station to get to the Montgomery Street BART stop which is 6 blocks from the WorldMark San Francisco.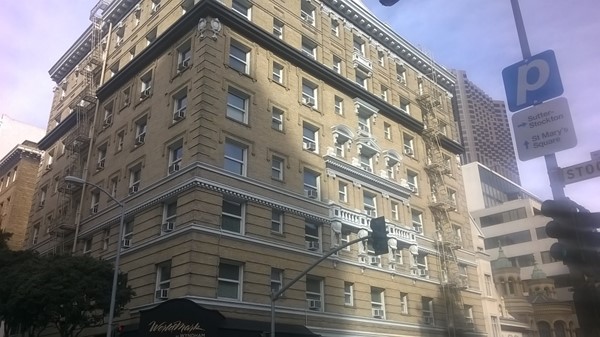 The rooms are smaller than most of the other WorldMark properties, but well maintained – and this isn't even one of the refurbished units: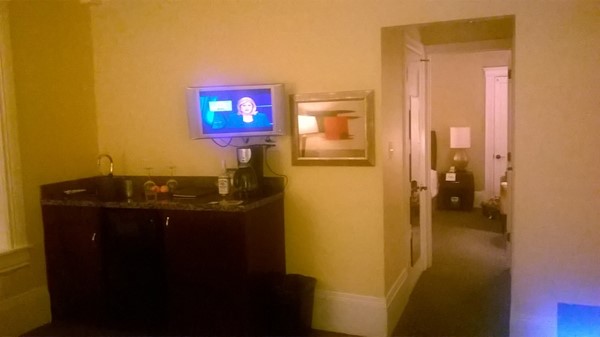 Tonight's planned excitement is a late dinner with my niece and her boyfriend. I missed meeting him at Christmas by about two days.
The first restaurant we were too late to be seated as it was a little before nine, so we walked down the street to another French Restaurant – who knew that the French Quarter of San Francisco is right out the gates to Chinatown.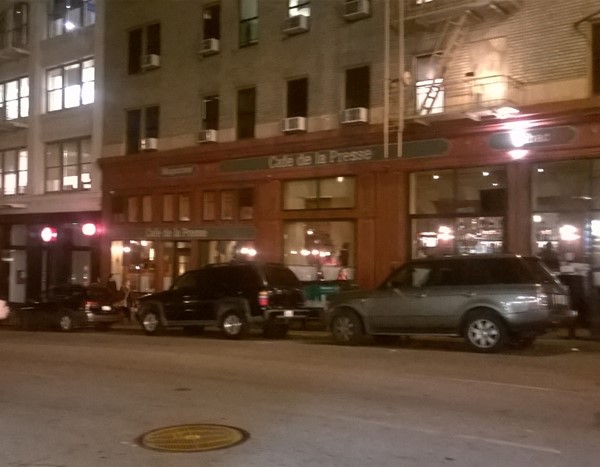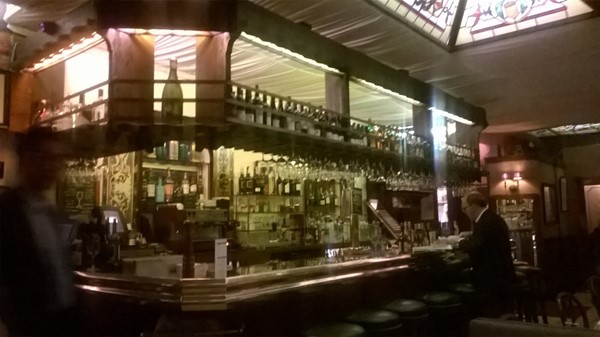 Café de la Presse was the name of the place, and my dates for this evening…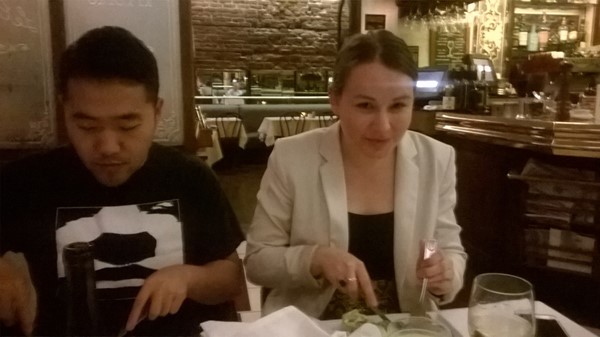 And the various food shots…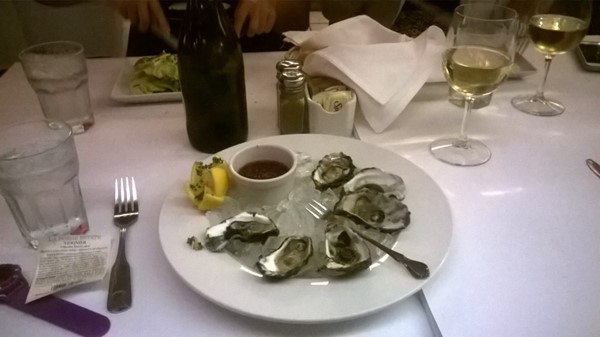 It's always nice to start with oysters on the half shell, then it was time for the mains.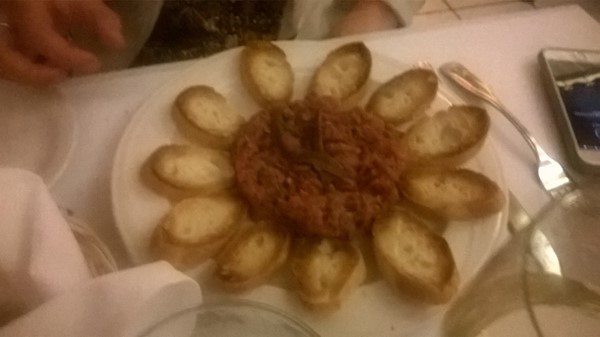 Niece had steak tartar….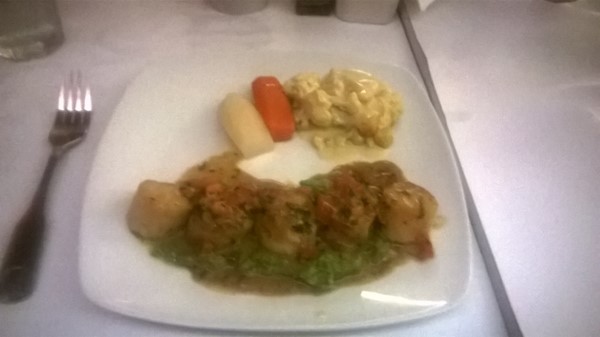 I had the scallops…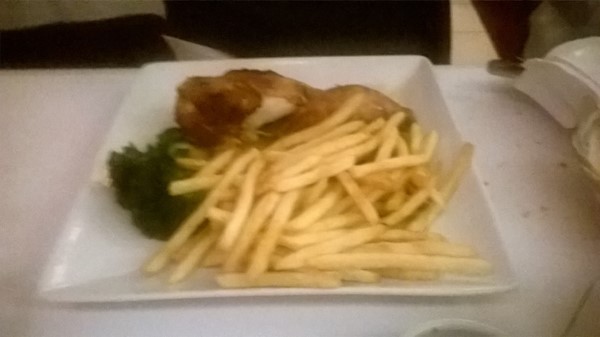 Boyfriend (hers, not mine), got the chicken and frites. Never sure why people go to a restaurant and order something they could make at home (though maybe not the fries).
I sent them on their way and headed back to the condo to sit a little Shiva for my departed friend. Too bad I didn't have a Minyan to join me. And it should have been vodka…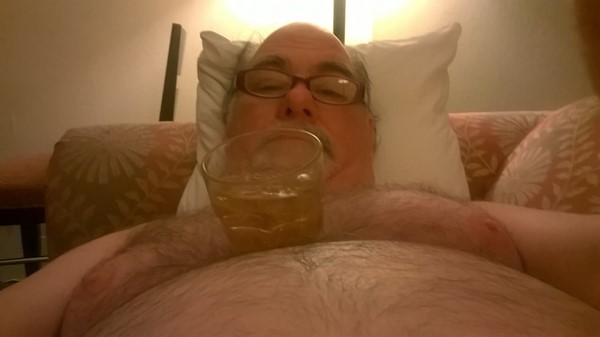 On to tomorrow – I don't know why it didn't let me post this in one post.
[225.0]