I've always loved the looks for the 60's Ford F-750/800 Custom Cab trucks – they sort of look like a bulldog to me: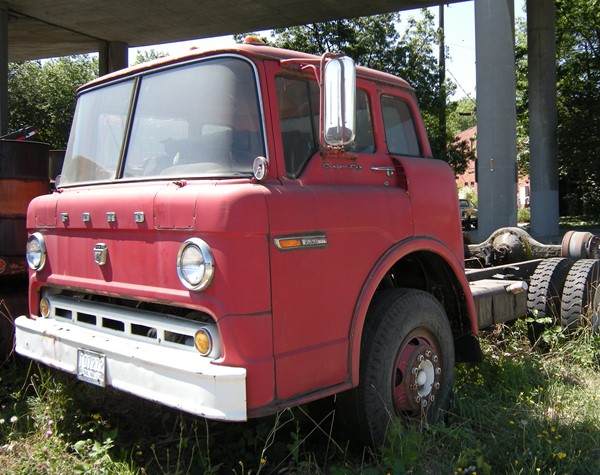 And here is what I would do with something like this – a party truck – seating for eight: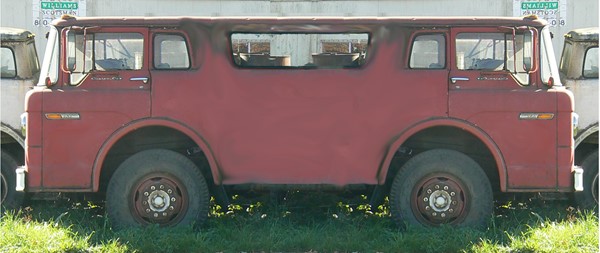 Bench seats facing out on both ends. In the middle, club seating for four with a table in between, which I guess should make them be able to turn them into beds.
The side glass would actually be the back windows from both of the cabs.
Now, where to the put the fridge.
Stilly dreams without the skill set to pull it off.
[225.0]