As the trip comes to an end, there are just a couple of final flights.
Nagoya (NGO) to Tokyo Narita (NRT)
Tokyo Narita (NRT) to Seattle (SEA)
But first I have to get to the airport – and it's basically a two-hour train ride, but only one transfer…..and by taking the semi-express, I save 340yen ($3 – should have taken the express!).
Not my train – going in the wrong direction:
5
My train, going away from my destination but hooking up with the main line to the airport: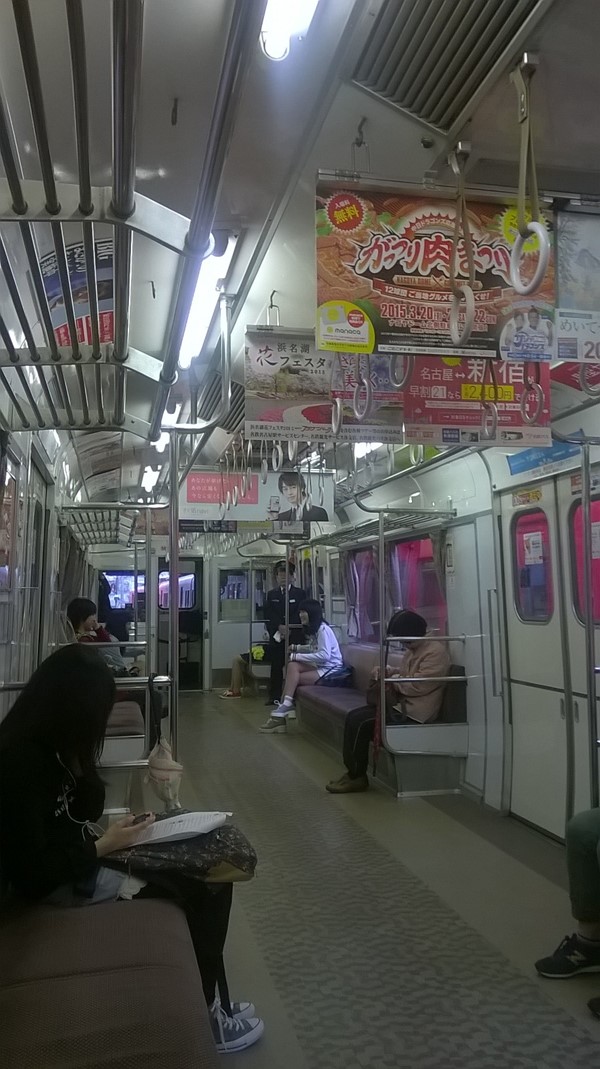 A little nerve racking with the maps on this train all in Kanji – but then I remembered back to my Kanji Character Matching from my first trips to Nippon 30 years ago.
Got to the airport with plenty of time (as I always do), got through security with only a double scanning, then found the lounge to settle in and write the previous blog report, and have a cocktail or three. Sparse but comfortable service. Only one bottle of hard liquor open (luckily whiskey), but draft beer and packaged cocktail mix. No English language papers alas…. I'll have to wait for Tokyo: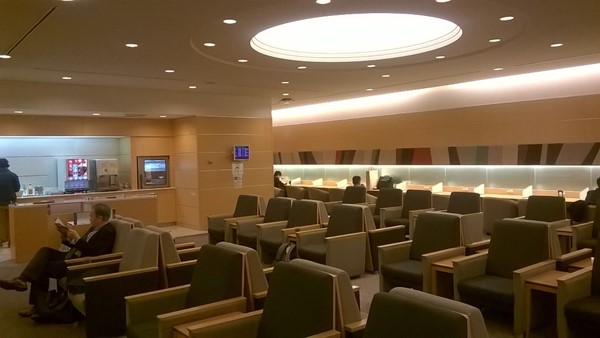 And my office in the lounge: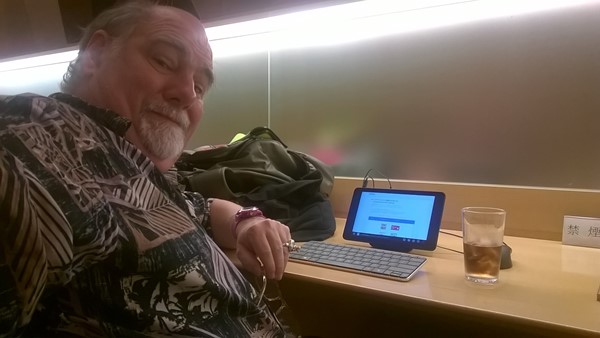 It was an hour flight to Narita (Tokyo) on a full flight, at least they were mostly tiny Japanese people since I was in the back (no First or Business on this Airbus A320):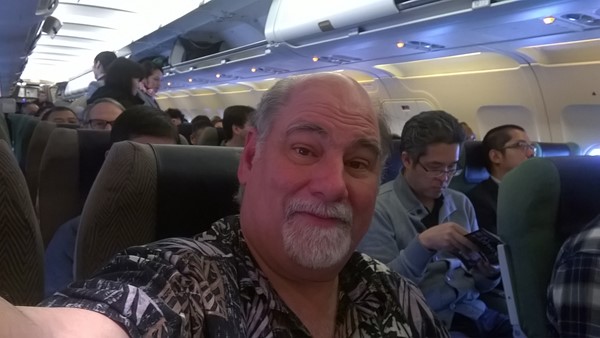 But soon I was doing the maze of Narita airport, having to clear Immigration – thank goodness for the Gold/Business lanes – all I saw in the other lanes were panicked people. Personally I barely had a chance to do my duty-free shopping – to spend my last 7,000+ yen (guess I didn't need to change that final $50 bill. Did find some "odd" things in duty-free to buy. Whiskey with emperor's armor: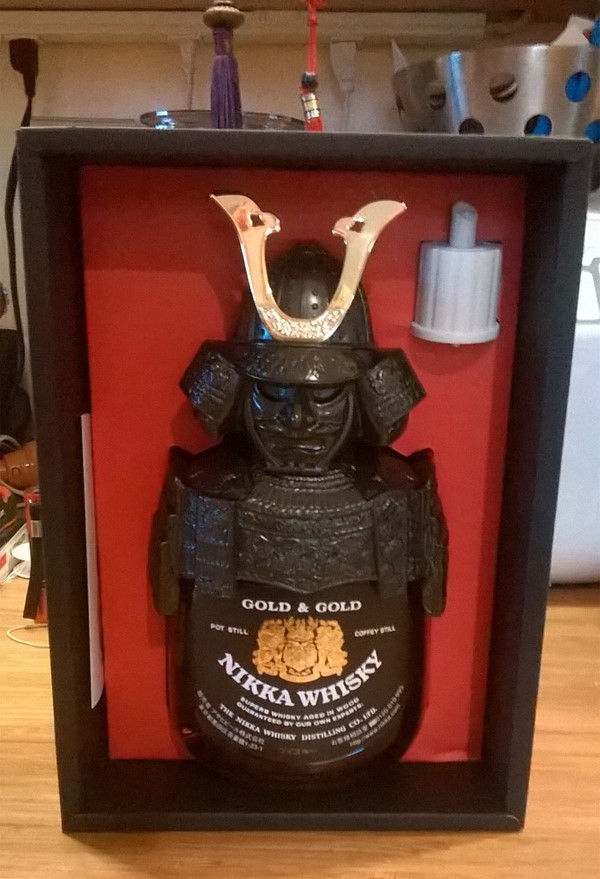 And some off menthol (though I didn't know that until later) cigarettes that come 8 or so to a square box in different colors – perfect for Jerod. Then it was off to the Lounge – which the pictures of didn't come out because I was in a hurry, but there was food, booze, and English language newspapers – that's all I need.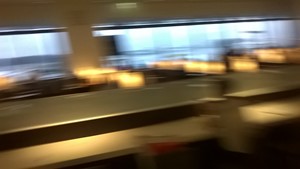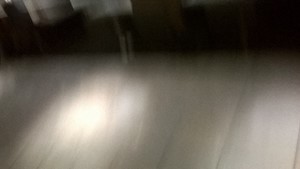 Inserted just for amusement – this is what happens when you don't check your images….
Did some final shopping to whittle down the change (750+ yen) – bought an overpriced sticker for my suitcase and some sushi shaped erasers for Jonathan (since he has drafting classes).
And then it was time to get settled in for my Business Class flight home on an ANA 878-800. Welcome to my "throne":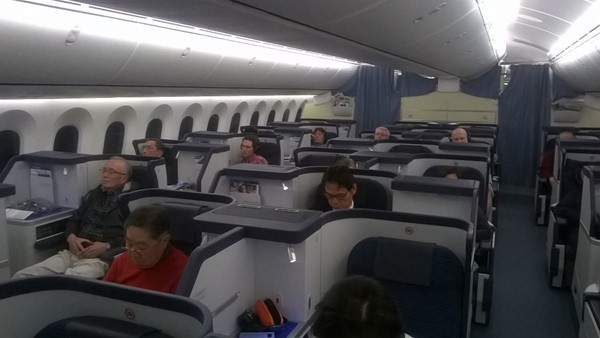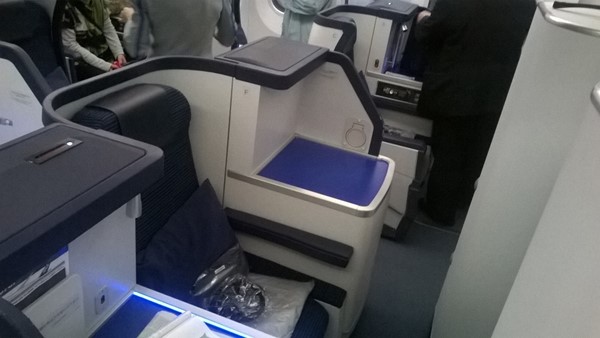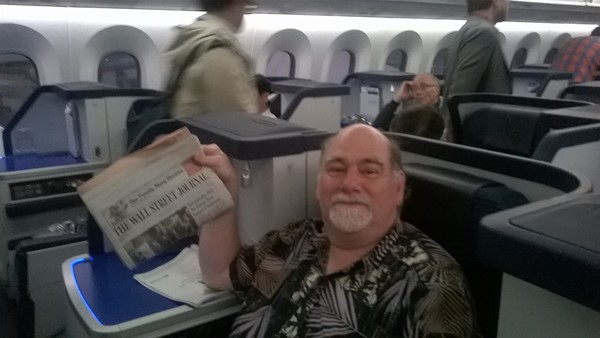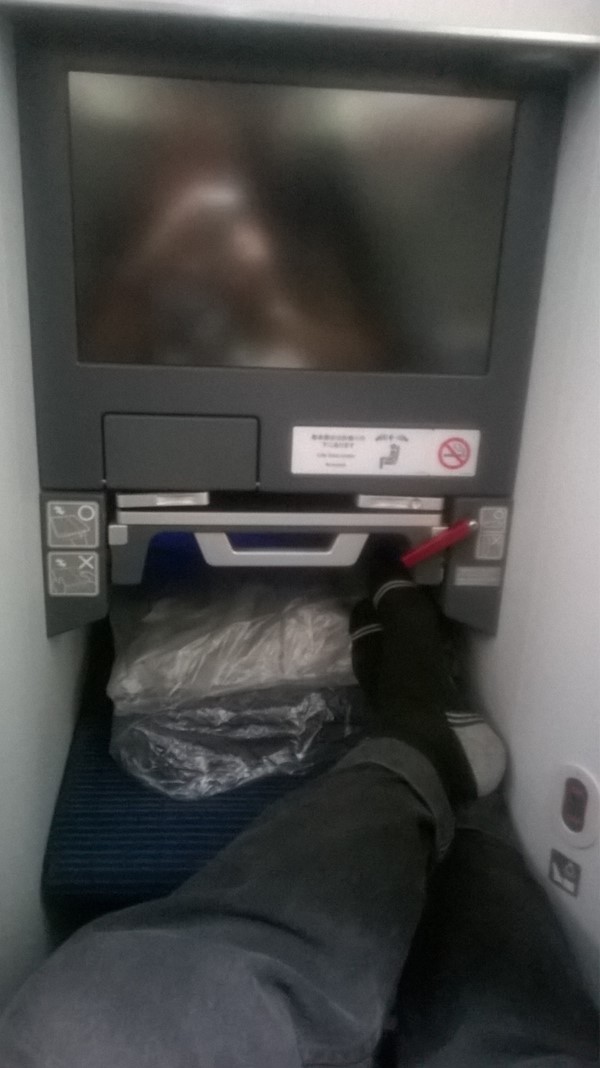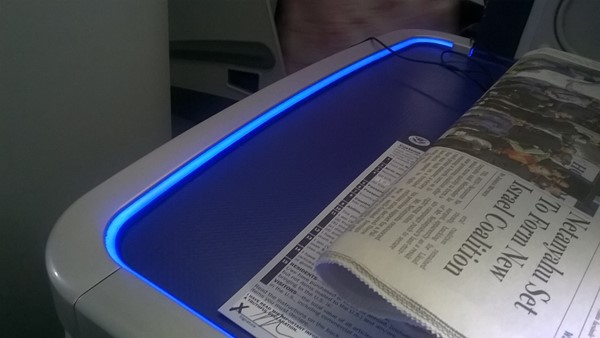 It DOES feel like a throne. And the service: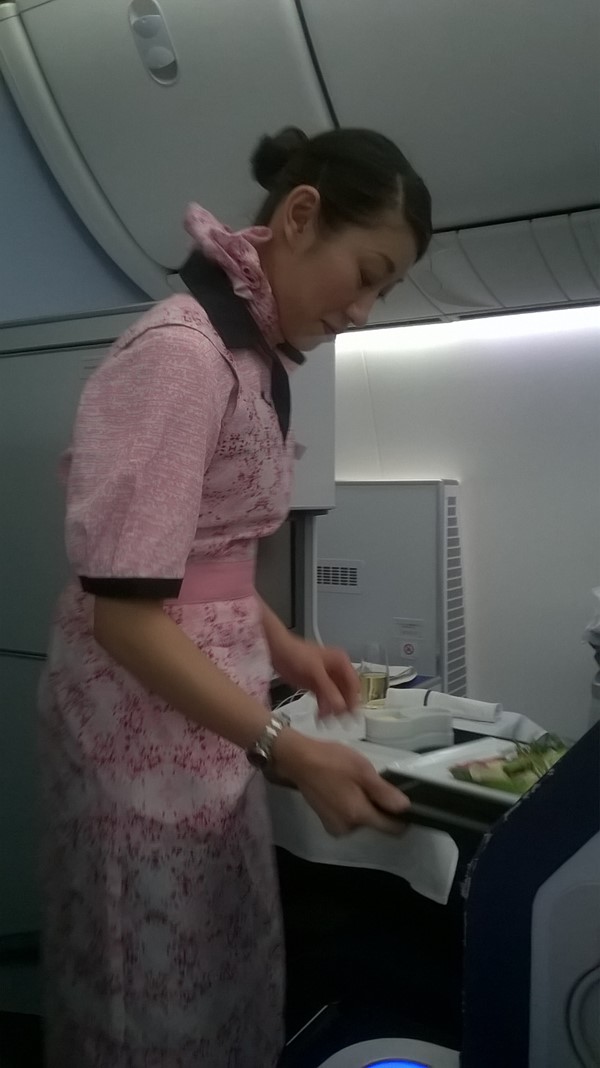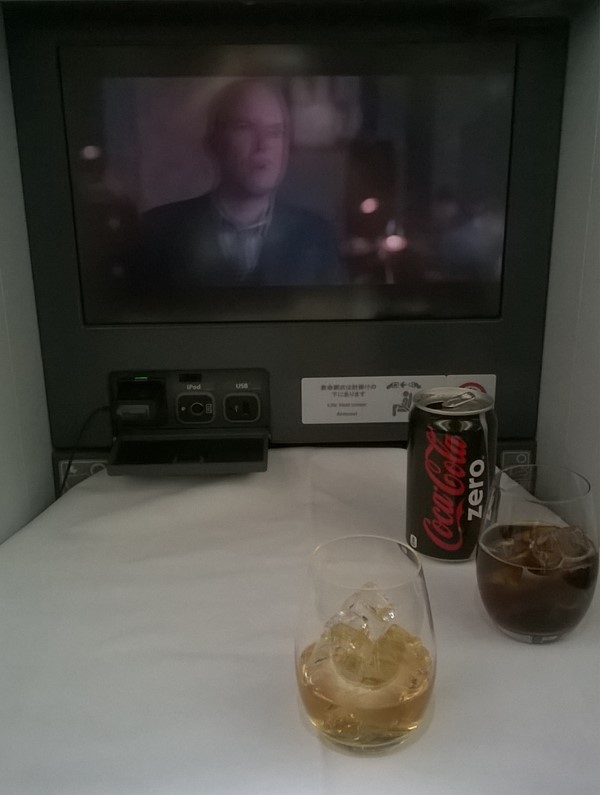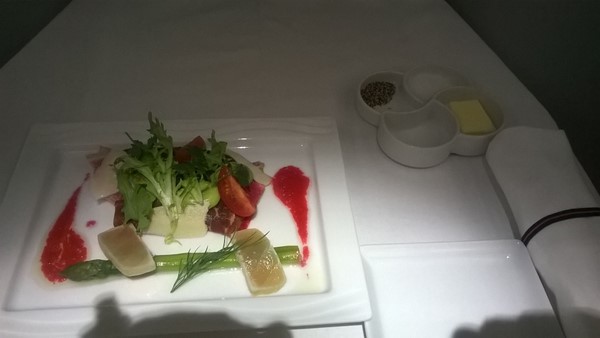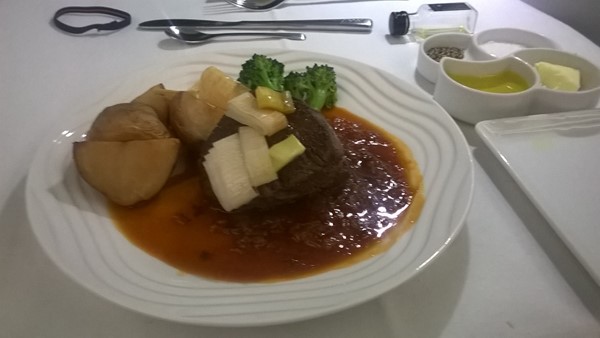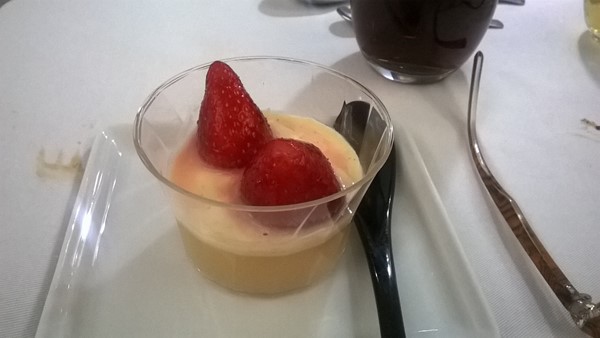 I found the lay-flat beds in the ANA plane more comfortable than the Emirates, with the Emirates bed feeling like a sofa-sleeper with the ribs in unfortunate places. And soon it was time for breakfast: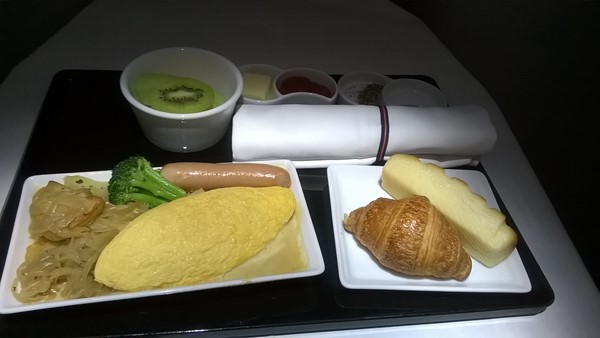 Landed a little before 11 – and by a little after 11:30 I was through immigration, grabbed my bag, through customs, and home bringing in the mail. A five-hour nap before going to the shop to work 3 hours for a private event. And working Friday, Saturday, Sunday. No time for jetlag.
[222.4] Nothing like a couple of days do drop the flight water weight.