When you have lots of friends who are students or teachers you try (well, I do) to do sometime good for them during their spring break. In my case, I'm going on THREE spring break getaways this spring.
Number One: Two nights in Ocean Park, Washington at the WorldMark Surfside Inn, followed by a night at the Quillayute River Resort (owned by friends of mine).
The "theory" was picking up Roxy at noon on Monday. The reality was more like 1:30. Off a three day work run after a 10-day trip to Asia, sleep was my friend. And late morning packing.
Here is the route: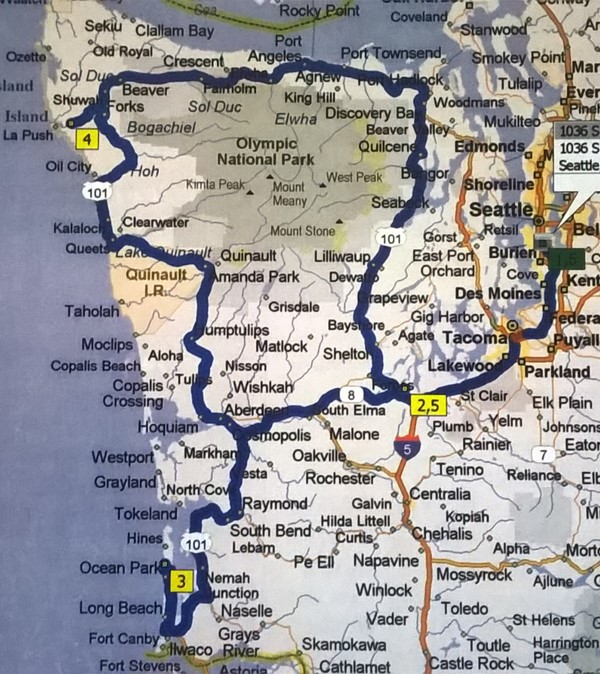 Just a little driving over the next couple of days! Stop number one, the WorldMark Surfside: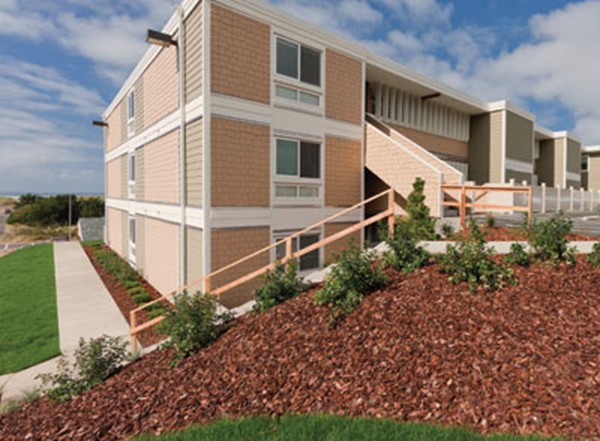 (Photo Courtesy of WorldMark Surfside)
Obviously the photo was taken in the summer, but here is the inside: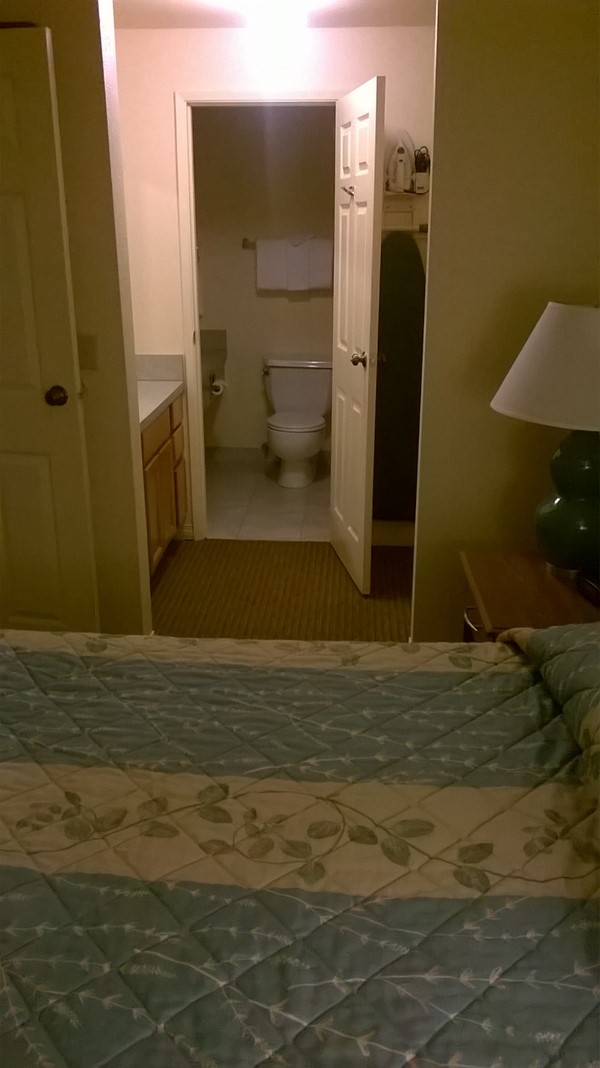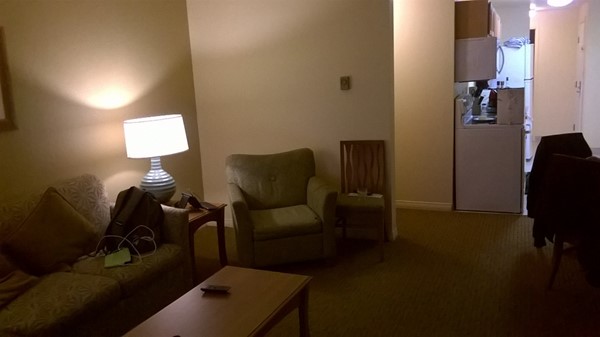 A little heavy on the converted motel redone a bit upscale, but it isn't really about the view from our first floor deck (with BBQ) – even in Spring: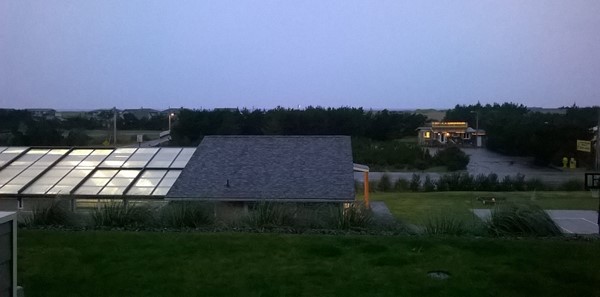 But it's comfortable…
And we can cook a good meal….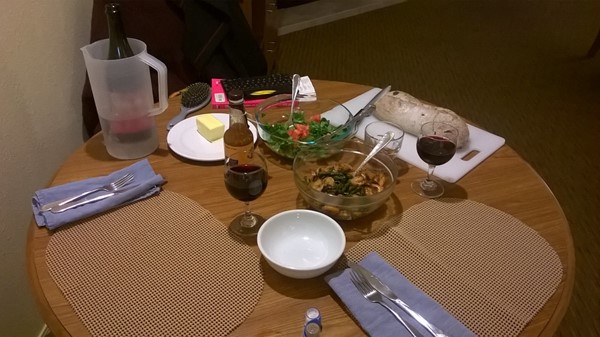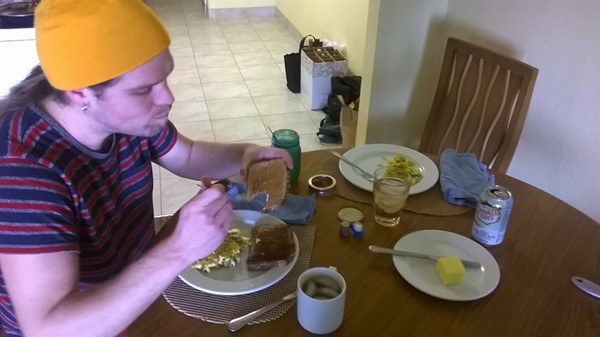 And invite company to dinner, complete with crostini appetizers….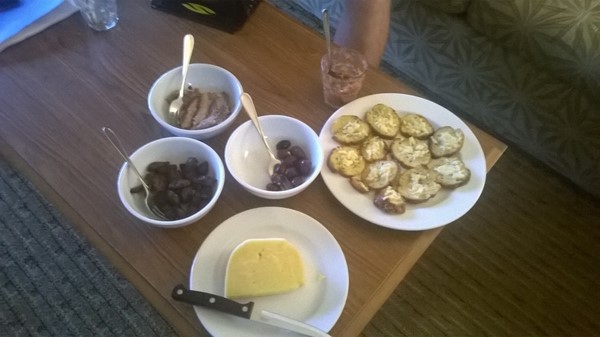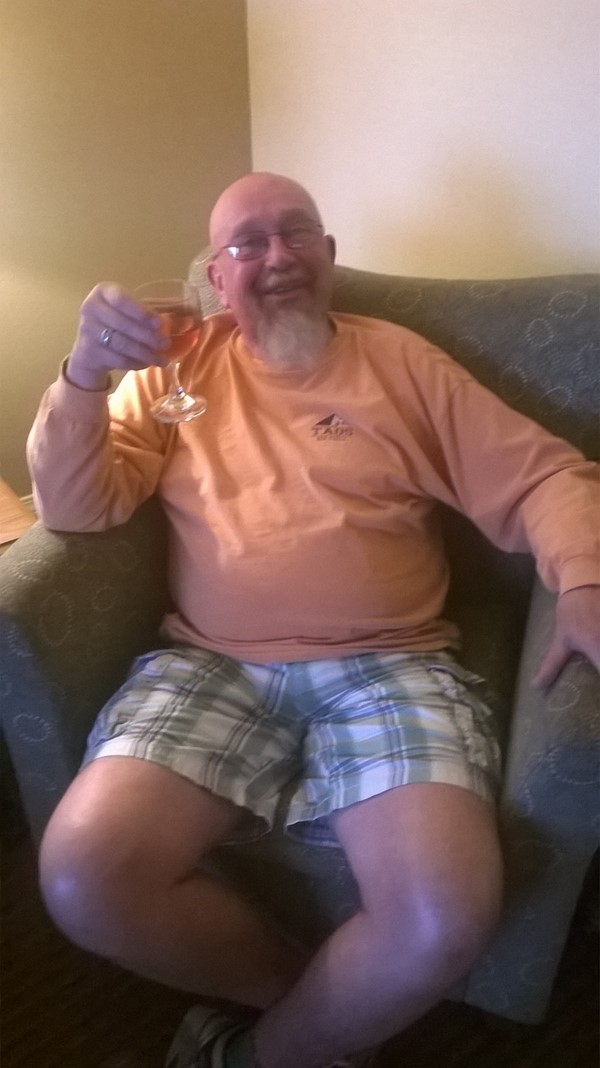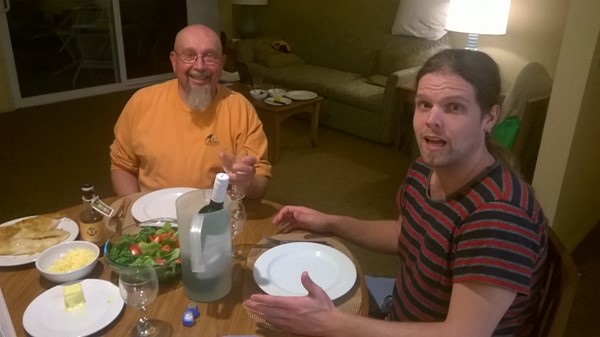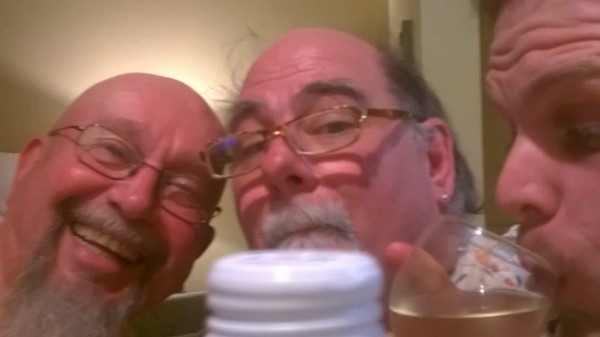 And the inevitable…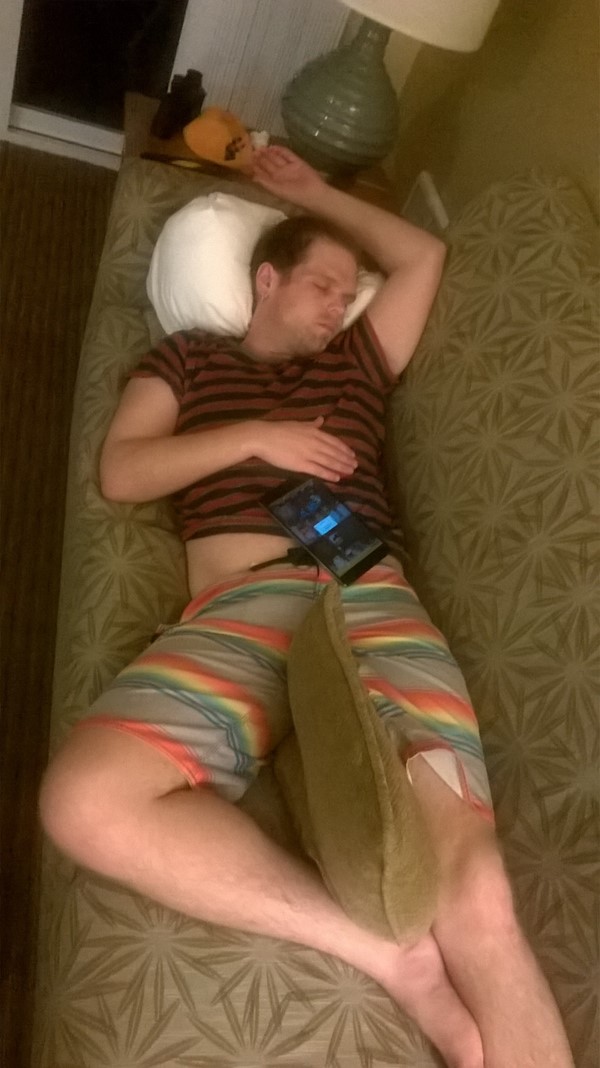 Next up, our place in Forks, Washington (of Twilight fame):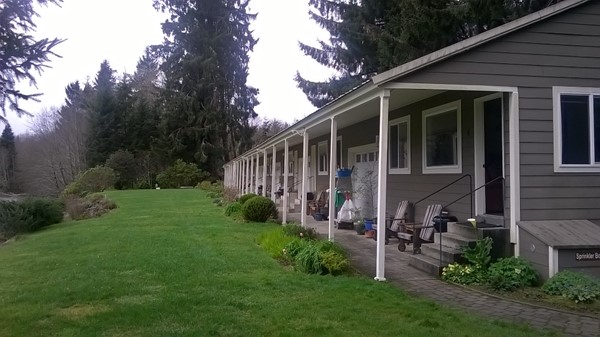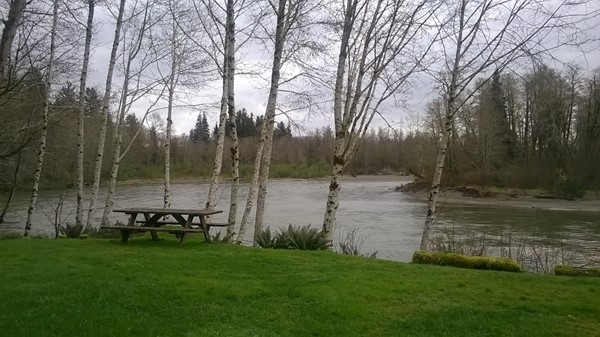 And our cabin interior (not my photo):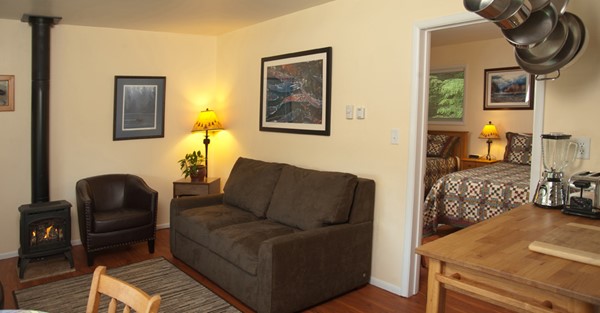 (Photo Courtesy of Quillayute River Resort)
Full kitchen, but tonight we are being hosted by our hosts, Chip (pictured in front of the new lodge):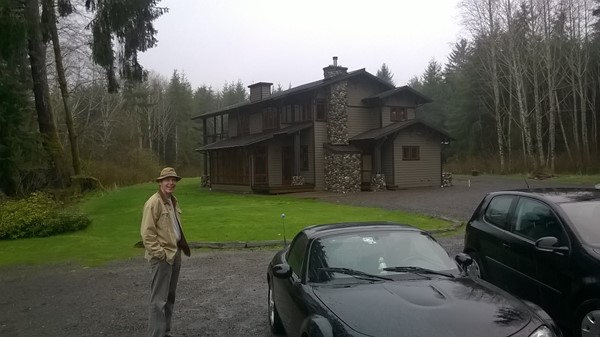 And Linda (over appetizers):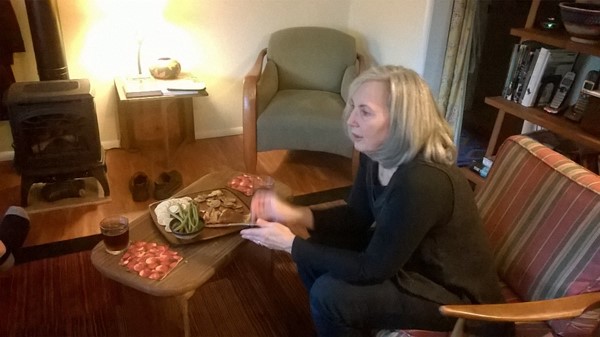 Linda was the one that helped me craft my Wolf-Mink Hoodie and my Zebra Lederhosen (see links for pictures). And one of the features of the new lodge is a wood-fired oven. I don't think I'd ever had fresh pita: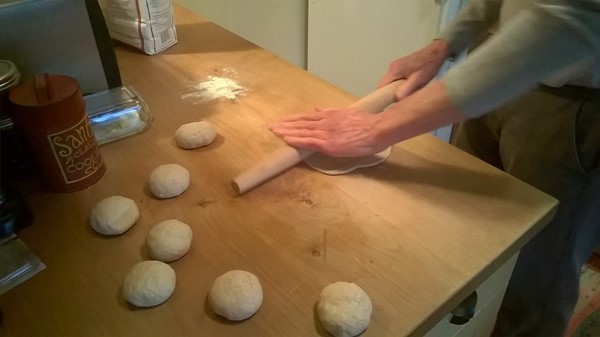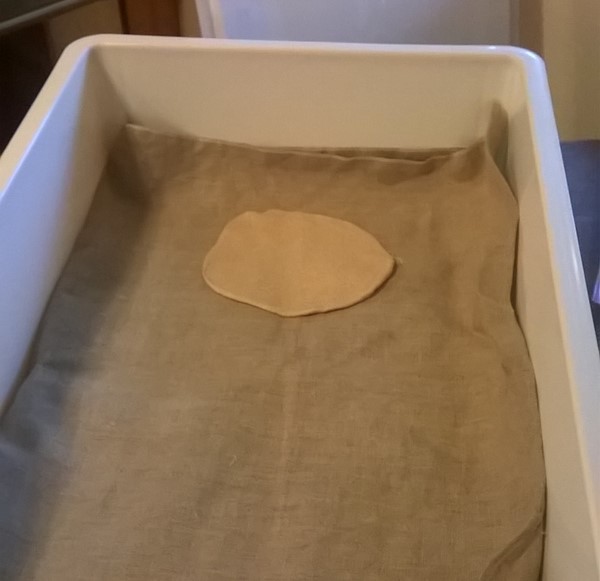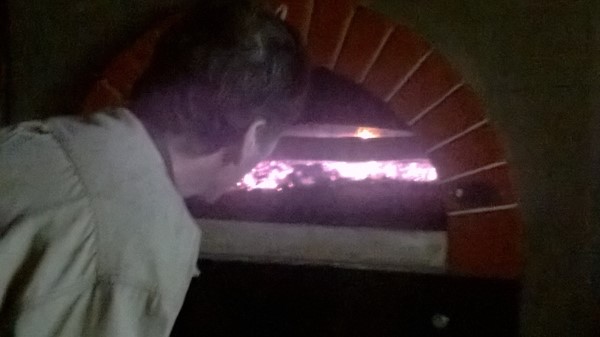 Before you knew it, we were on the road home – 4 hours from Forks to Oly, another hour home. Not helped by having a bit of a head cold, which wasn't helped by me putting the top down on the last get: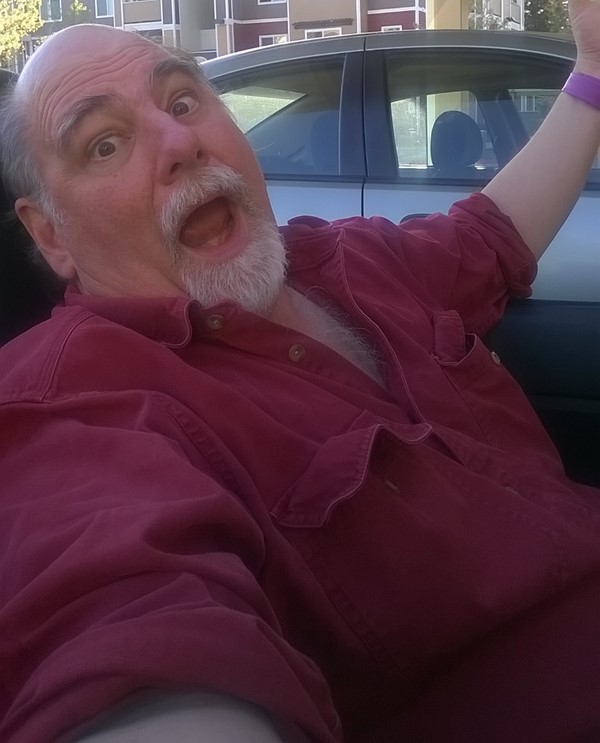 Trip One down, Trip Two next week…God Save This Queen.
[225.6]