Spring trip to Hawaii number two for Uncle Markie, this time with Dwight who has never been before, and we have a TON of stuff planned to give him an overview of the place. But first we have to get there. And since it's a long flight – off to The Museum of Flight we go for a quick tour of the planes parked outside that we can tour and then an overview of the various wings inside.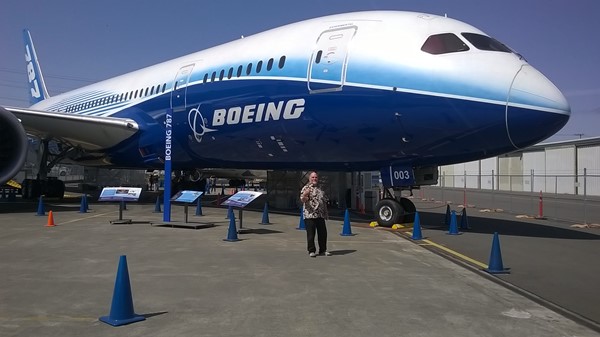 In front and under 787-8 number three (third down the production line). Before long we are headed to Bellingham with a couple of stops along the way:
Gas for Dwight's Volvo
Snacks for both of us
Champagne glasses from a thrift store in Mount Vernon for the shop
It's sort of embarrassing what our snacks were – Two for 99 cents tacos from Jack in the Box. That made Dwight's iced tea more expensive than his snack.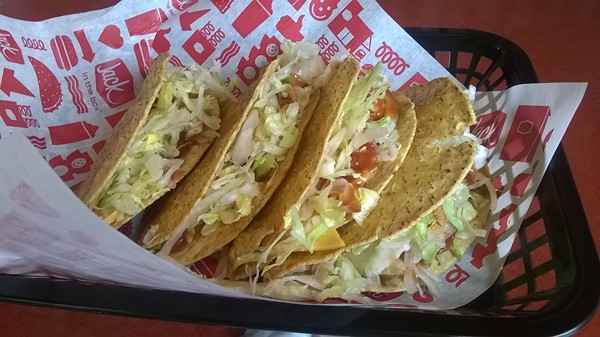 And a Hawaii-bound on the road picture: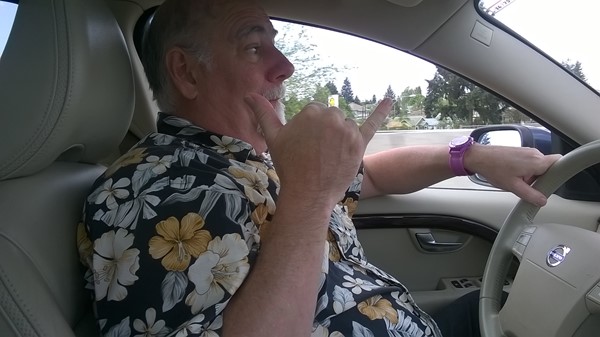 Yep – that's me at the wheel of Dwight's Volvo. Guess who is going to drive home on the return leg so I can sleep?
Alaska Airlines has this new self-tagging system that we are trying for the first time – nothing like 1000 Bonus Frequent Flyer Miles for both of us tor motivation.
You print the tag at home and then slip them into this flexible plastic reusable sleeve.
One of the nice things is that Bellingham's Airport, while it lacks an airport lounge, it does have a decent place to drink and snack and connect to wifi – that would be Scotty Browns Social House. Their house bourbon is Evan Williams – which is my house bourbon as well.
We had the appetizer of the Salt & Pepper Dry Ribs – just a little nibble before our dinner onboard our flight.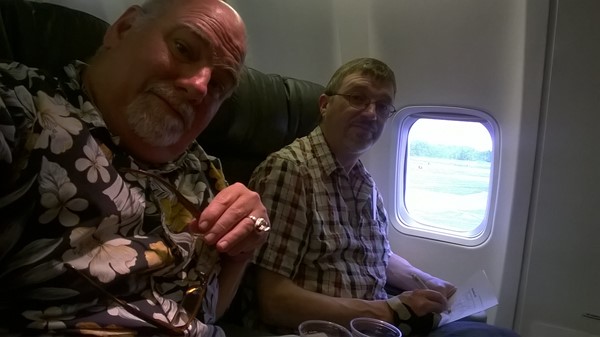 My favorite seat – as usual, this time with company.
There was a slight problem with catering that the just joined the company 30-days ago and on her first First Class posting – they didn't board any dinner plates – so we ate out of the warming trays.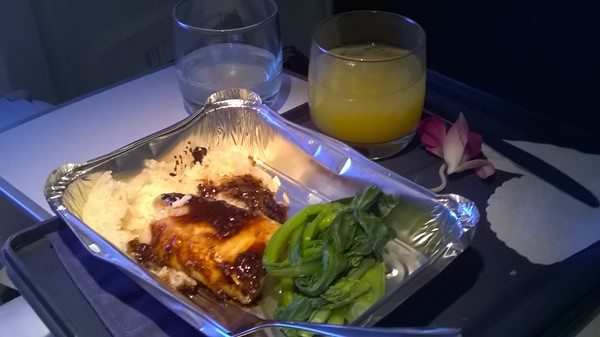 And our hosts:
A great crew on the flight over! The gentleman even made me a hat just before arrival: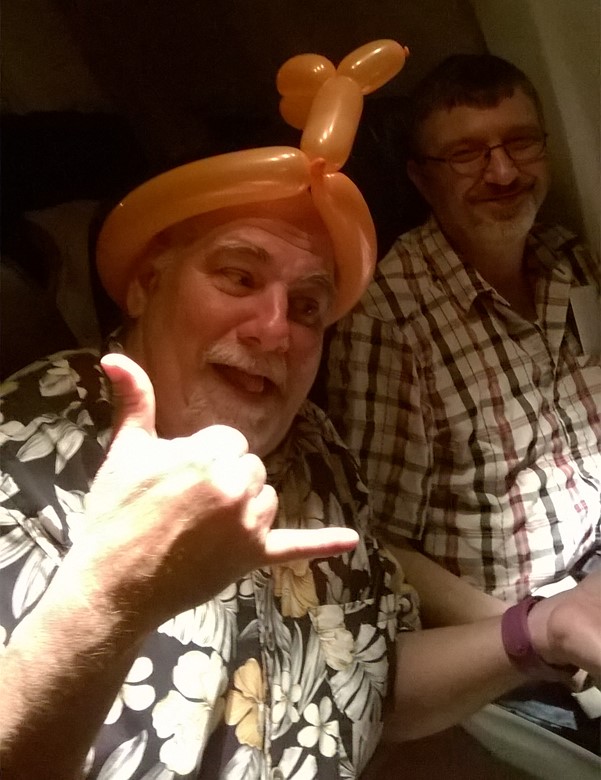 Our luggage arrived with these experimental self-tags on them – and we found our driver. Only one problem that we discovered on the arrival at the Royal Garden by Wyndham in Waikiki – my back pack (with my computer) had fallen off the stack of luggage and was – you guessed it – at the airport, having been discovered by security folks there. I checked us in, send Dwight up to the room, and paid another $50 for roundtrip back to the airport to pick up my bag. Not the best way to start a holiday.
At least I brought some booze for our first night and after a trip to the ABC Store for mixers and to the ice machine for some ice (full-size fridge in the unit – but they clear all the ice between guests) we were set for the evening.
Lots of stuff to do in the morning, and pictures to take of the room and the view.
Stay tuned.
[224.0]