Day two of our (Dwight and I's) adventure… today's items to tick off the list:
Shuttle to Hilo Hattie to check out the clearance rack
3 block walk to Salvation Army to check out what is on offer for 25% Seniors Day (Tuesday)
Pick up our ticket for the Waikiki Trolley and try and get as much use out of them over the next two days
Oh, and cook some chicken on the grill…
The result? No deals at Hilo Hatties, but some serious finds at the Sally Ann — $64, 8 shirts, 4 of them Tommy Bahama's in good shape. Tommy Bahama shirts start at $80 and go WAY up from there.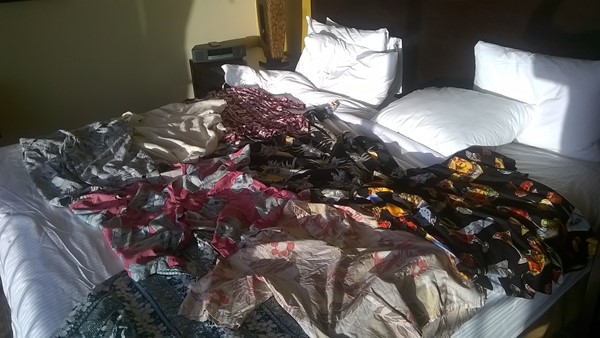 Not the best of pictures but you get the idea.
Lunch at the Big Kahuna – which after I got back to Seattle I learned is a Dining for Miles restaurant, and our light lunch of the Pulled Pork Quesadilla – what you see is what we took home. And that was an appetizer, and it was on the Happy Hour menu.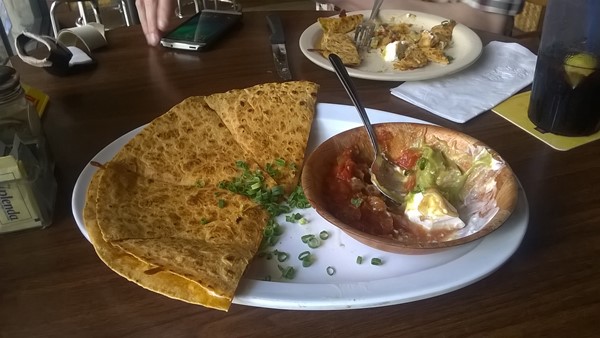 After our snack it was off to pick up the tickets for the trolley tours. I sort of like the illustration for the Waikiki Trolley: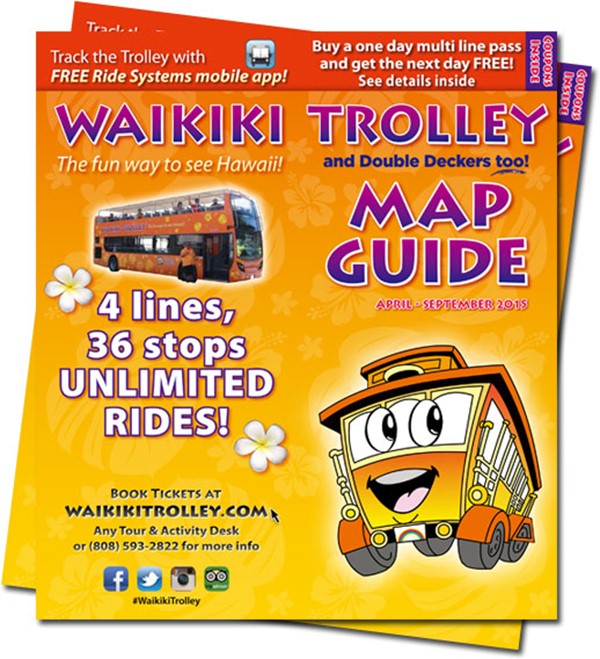 Today we managed to do the Red Line (Downtown/Chinatown/Museum of Art/Etc.) and the Green Line (Diamond Head and other stops).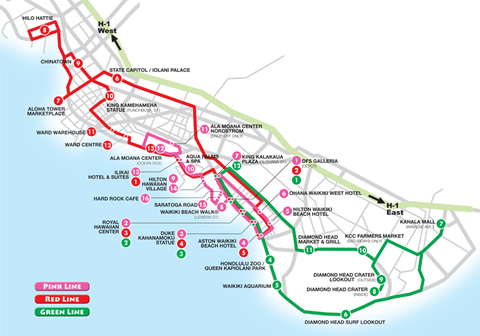 We did get some good pictures through….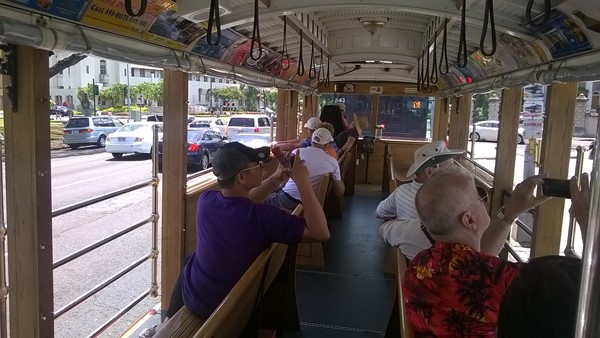 Our trolley, and below, the Japanese tourist whale tail bus…look closely and you can see the tail on the end of it.
Diamond Head in the background…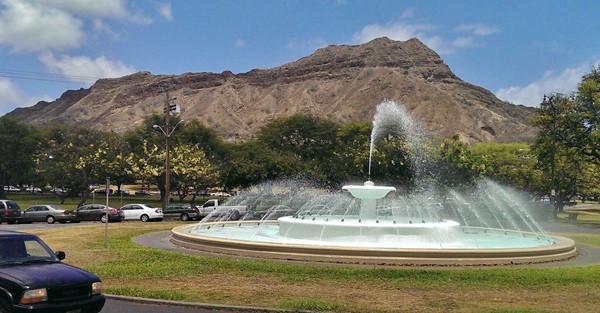 Roxy says that the drinks at the Elks are cheap and the view is stunning at the Honolulu Elks club – unfortunately, its members only.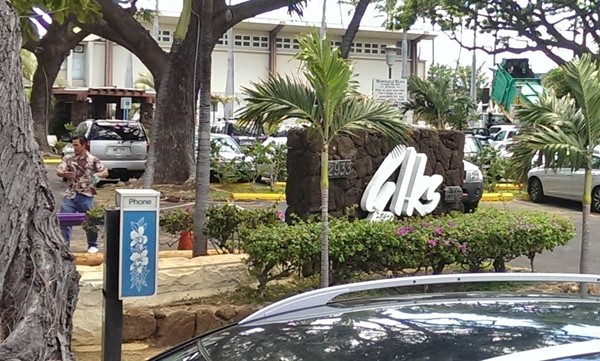 And famous Waikiki Beach….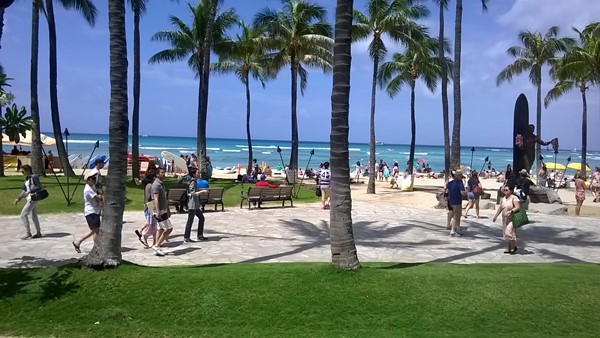 We got both the Red and the Green trolley lines done, with plans tomorrow to do the Blue Line and maybe the Pink Line if we have any energy left.
In the meantime, dinner at the condo tonight is chicken (brought from the states) done on the grill, with a nice salad and a bottle of white wine (also brought from the states).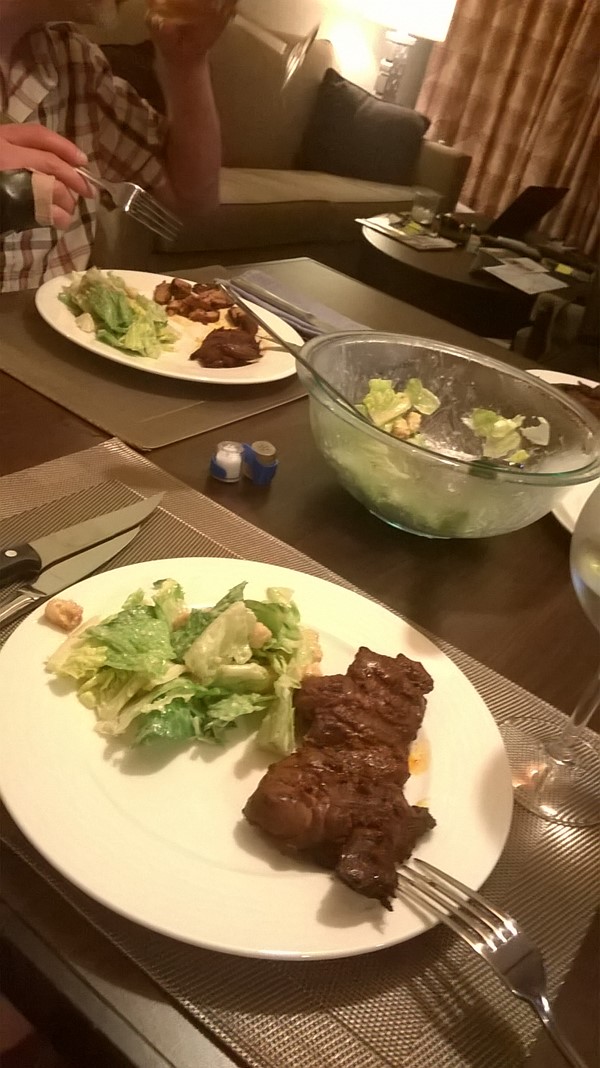 And it was an early night for both of us…with a big day ahead tomorrow.
[224.4]