This seems to have been the "trip of tours", but it's been fun to show Dwight Oahu. Frankly, we are both "knackered" at this point. Like one of those all-inclusive tours. But I got the last one, the "Grand Circle Tour" at half off rack rate ($39 for us via some random broker which turned out to be legit [Savon], $79 on Roberts). The cheaper tour miss the Temple (and the nice drive through the cemetery), but basically add $20 to the Roberts tour, and another $20 if you want lunch included.
Basically we were out of the house (aka condo) at mid-seven as our bus was to show up at 8am a block away.
Love the logo on the bus: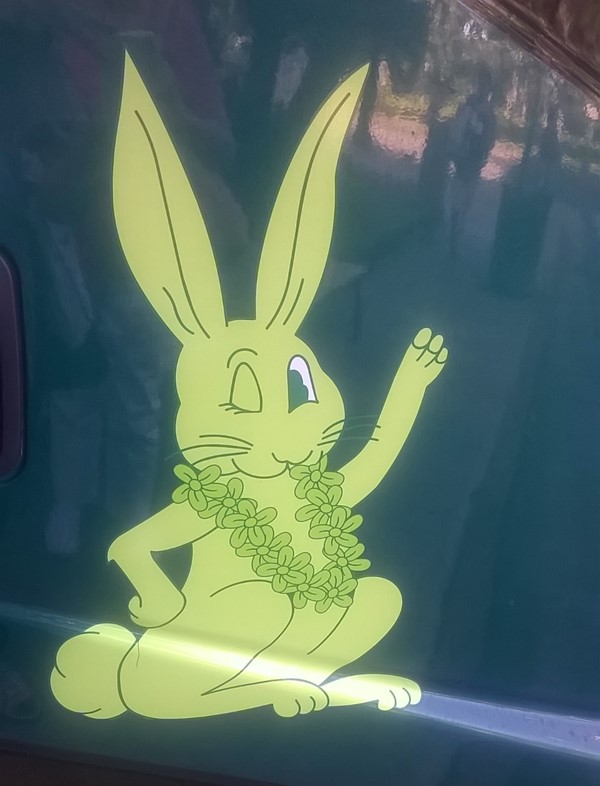 Speaking of tour buses…today's bus: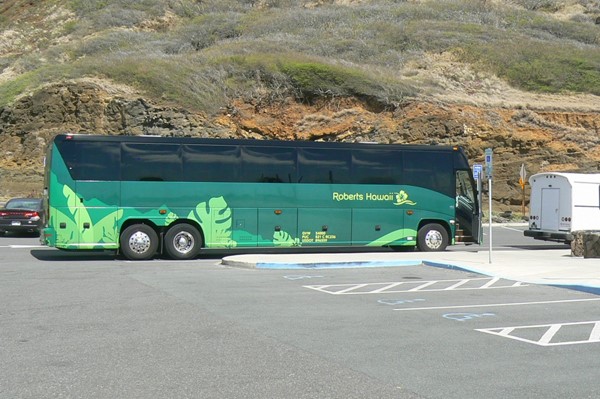 Yesterday's bus, which did the first four stops we are doing today: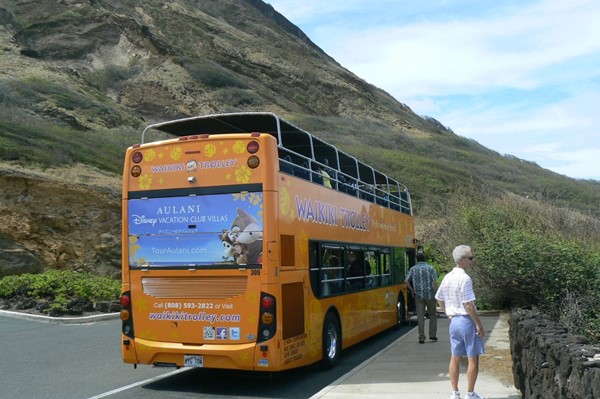 Our tour today includes:
Diamond Head Lookout
Hanauma Bay
Halona Blowhole
Sandy Beach
Makapuu Beach
Chainman's Hat
North Shore Beaches
Dole Plantation
Pineapple & Sugarcane Fields
Pali Lookout
We actually did the tour in a different order, so here are just random pictures of the day. Pali Lookout.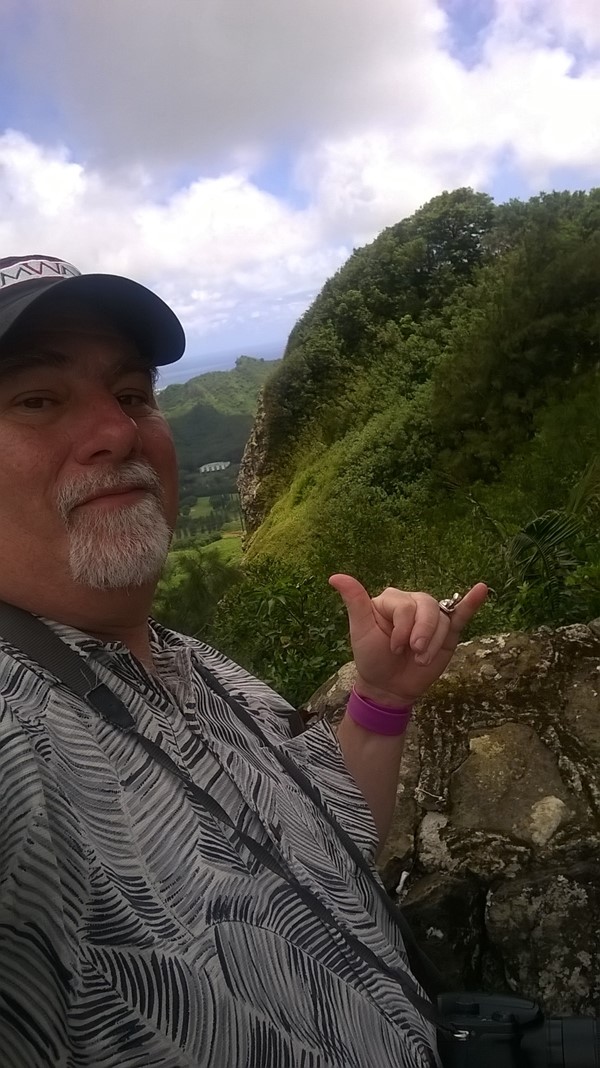 Lunch spot – custom cooked, which is amazing for a tour bus of people: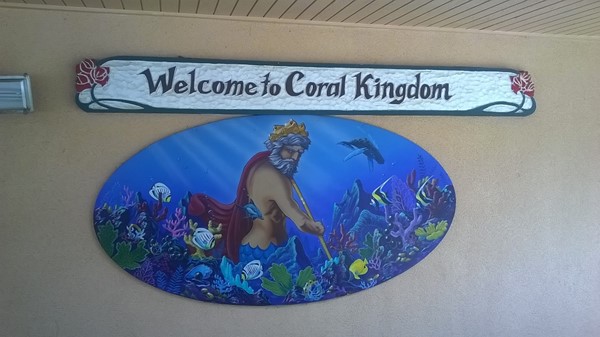 The North Shore: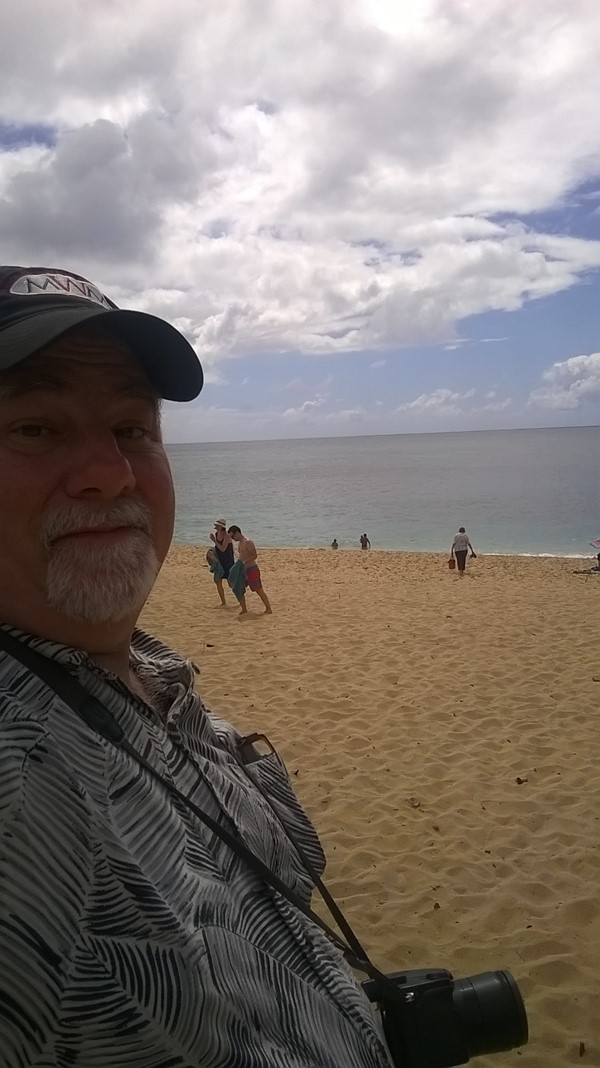 With the surfer boys….
Praise LORD the 18x lens for that shot.
And how about just some random beach shots that are damn fine: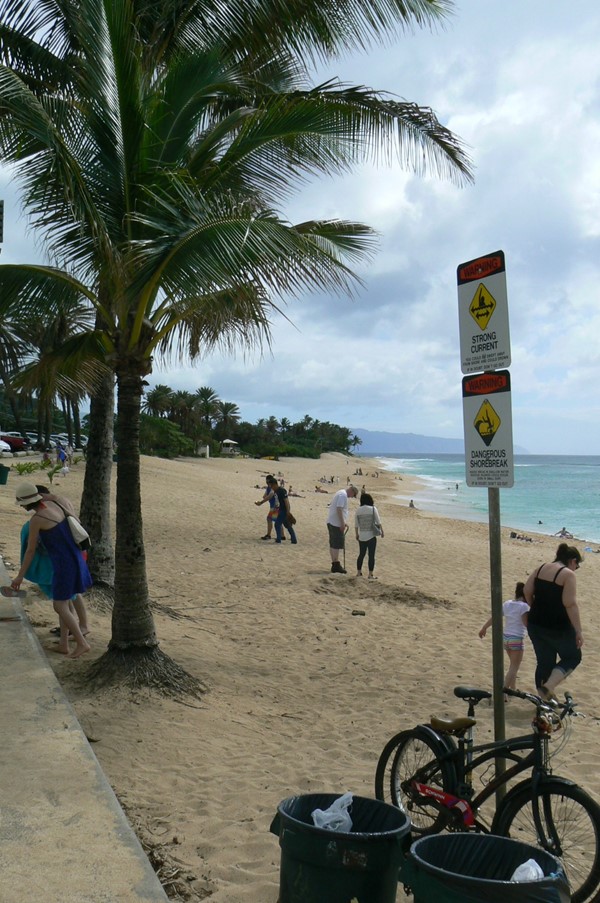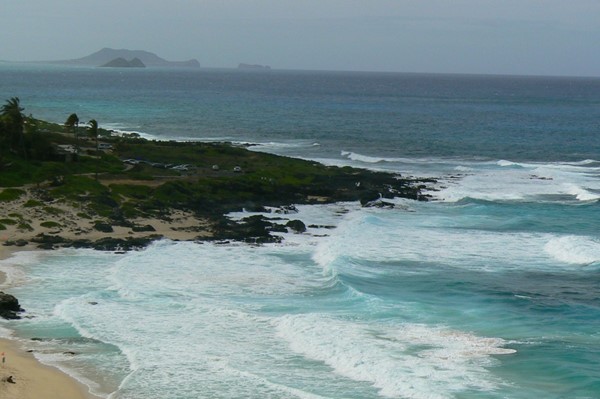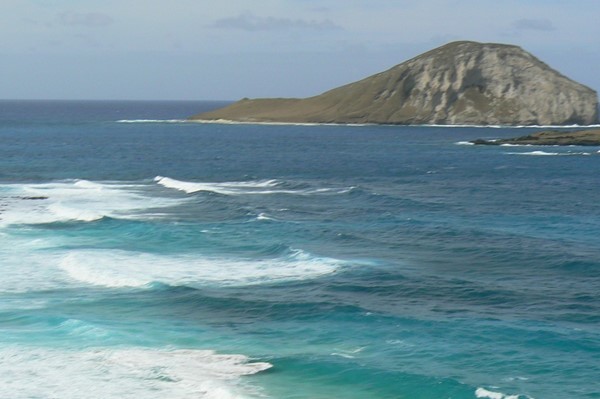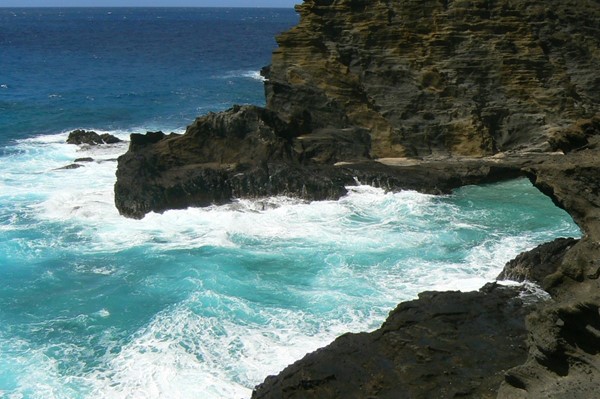 For my brother and sis-in-law, some bird pictures: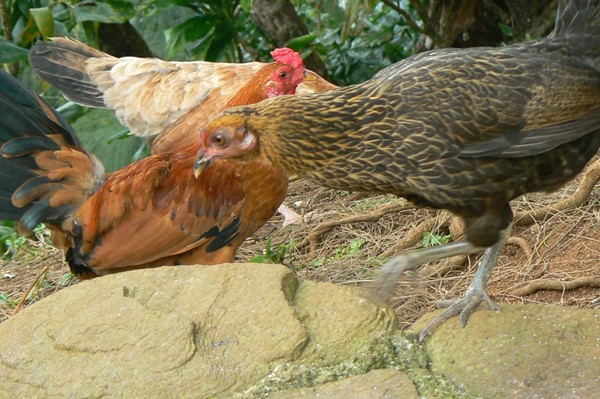 And then onto the Dole Plantation – think Pineapple Disneyland: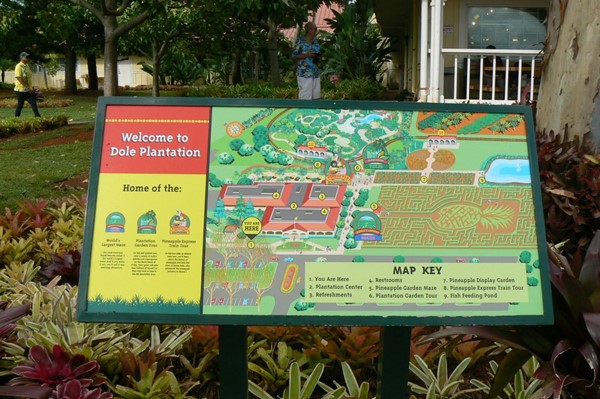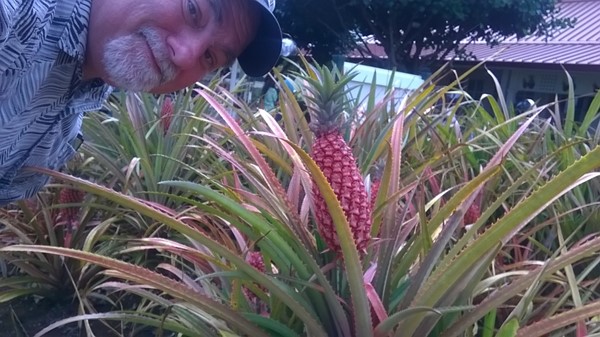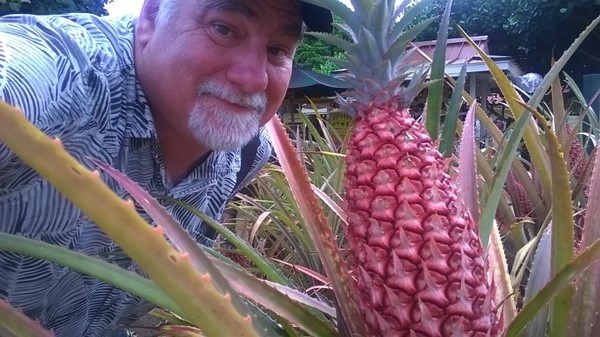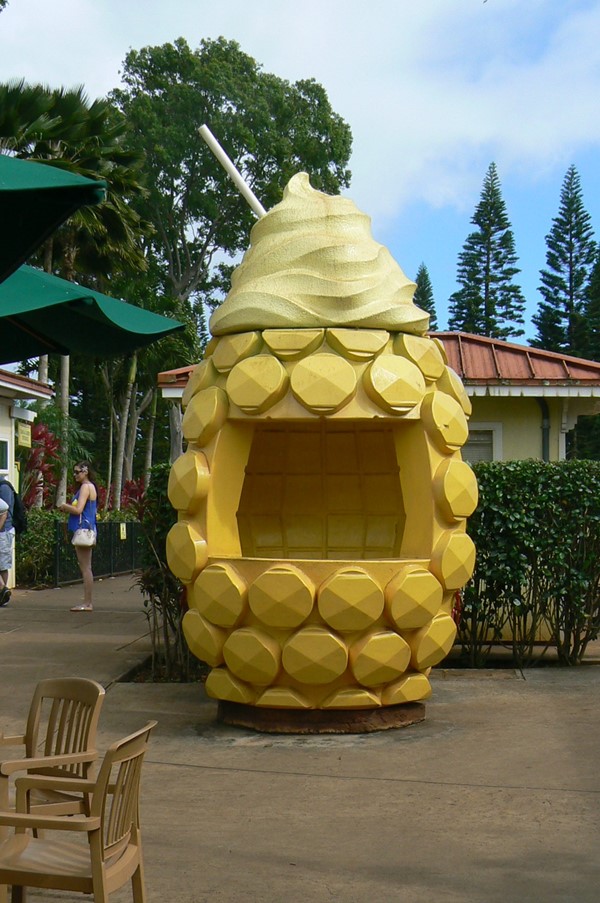 Then at the end of the day, it was Manhattan time – at Vit's Hawaiian Steakhouse down the street from the condo. Add some Crab Wonton and you have a great way to wait for the shuttle to the airport.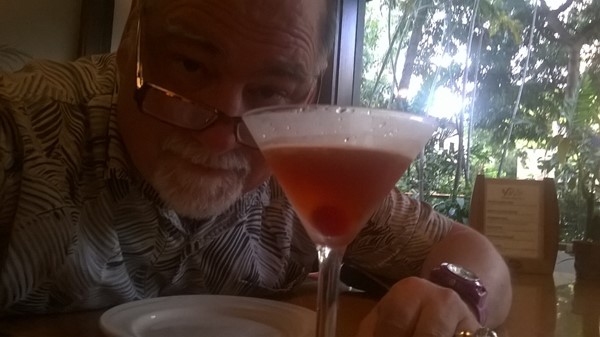 Then we were back to the airport, and used two certificates to get us into the United Club (see previous posts for pictures) for some food and drink.
Luckily I was upgraded again (well, Dwight had to pay $150 for his), and home to lovely Bellingham where I slept all the way home.
But the last picture of the day has to be this great portrait of Dwight and I at one of the sightseeing stops: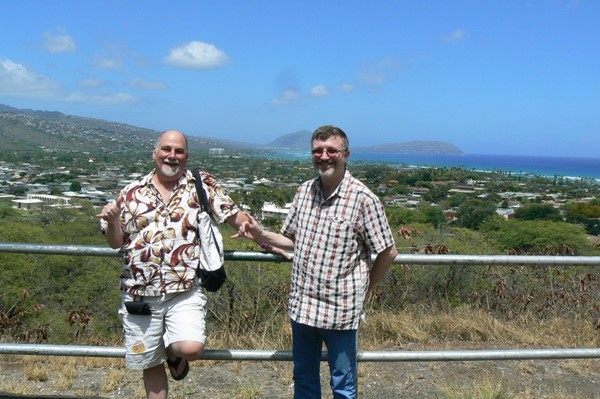 And frankly – getting Dwight to smile in a photo – PRICELESS!
Thanks Dwight for driving home.
[224.4]