Yes, once again I flew to Hawaii, this time by myself, this time just for the miles.
Miles? Really? Well – its 2715 miles each way for a total of 5430, and as an Alaska Airlines
MVP Gold I get a 1005 bonus, meaning 10,860 miles in my account (sadly the bonus miles do not count toward Elite Qualification for next year, so I'm a little over 10,000 miles shy of MVP Gold for 2016). With the price I paid for the ticket ($282.40), that means a cost per mile of $.026 per mile. Anything under $.05 is considered good since I can usually get about $0.10 worth of value out of miles since I usually use them for international business class tickets.
But don't you have any pictures? Of course. Here is my "office" at Scotty Browns Social House whose Wi-Fi seemed to be down: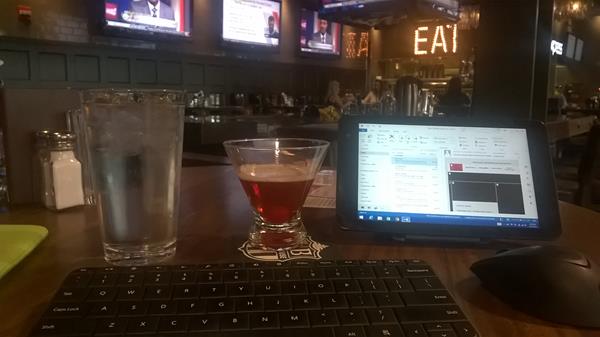 And the funniest sign to see in a secure area of the airport (i.e. past security):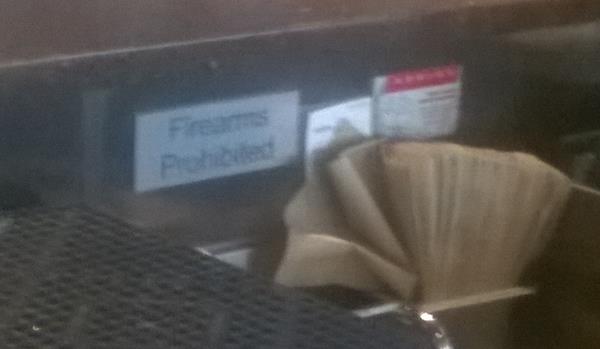 Yep, Firearms Prohibited. It's Washington State Law that all drinking establishments have that sign.
Got upgraded to First Class on the way to Honolulu…so I was comfortable and fed (though I'm getting a little tired of the same meal for the last three trips):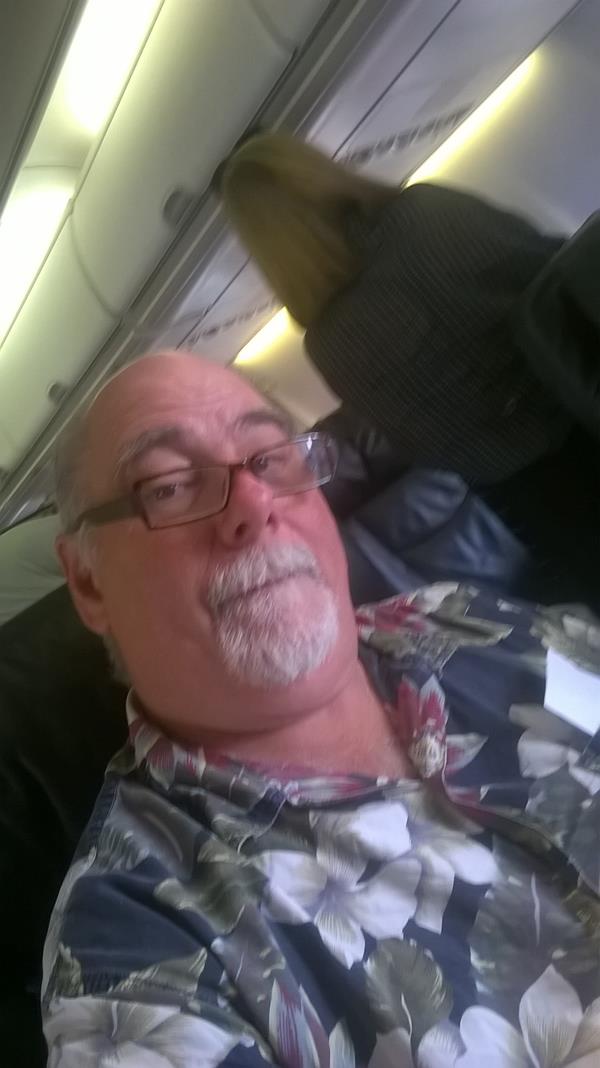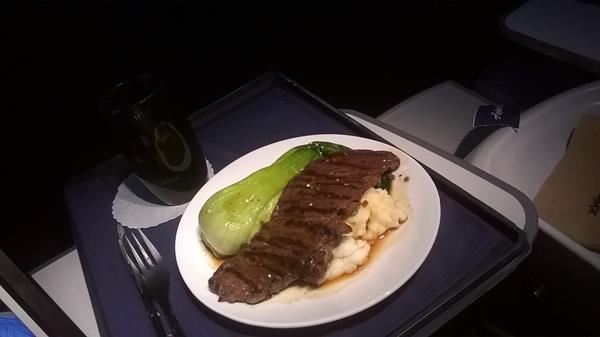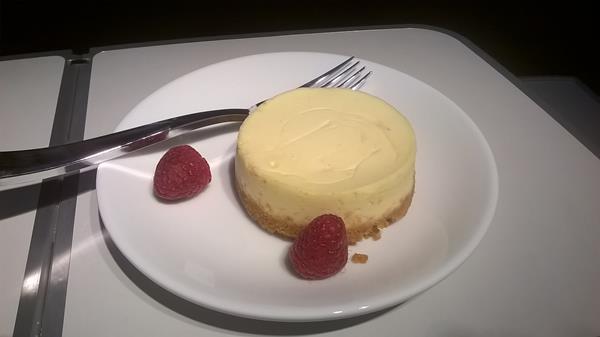 Since the flight was a little early, I actually got to check out the Delta Sky Club and see their new room and see the hostesses I know so well. Nice digs: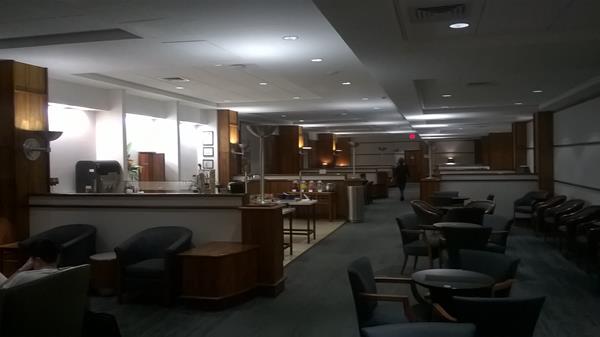 Unfortunately the booze is no longer self-service since the front desk doesn't have a direct line-of-sight to monitor the bar. Still had time for three cocktails and some snacks.
Two hours later I was back on the same plane, but alas, in 6D, one row behind First Class. They did give me two complimentary drinks rather than the usual one, and it helped me sleep a little bit after I had the remainder of my Cheeseburger from lunch with SurfBetty at the Old Town Café in Bellingham. Of course, now my backpack smells of yummy burger…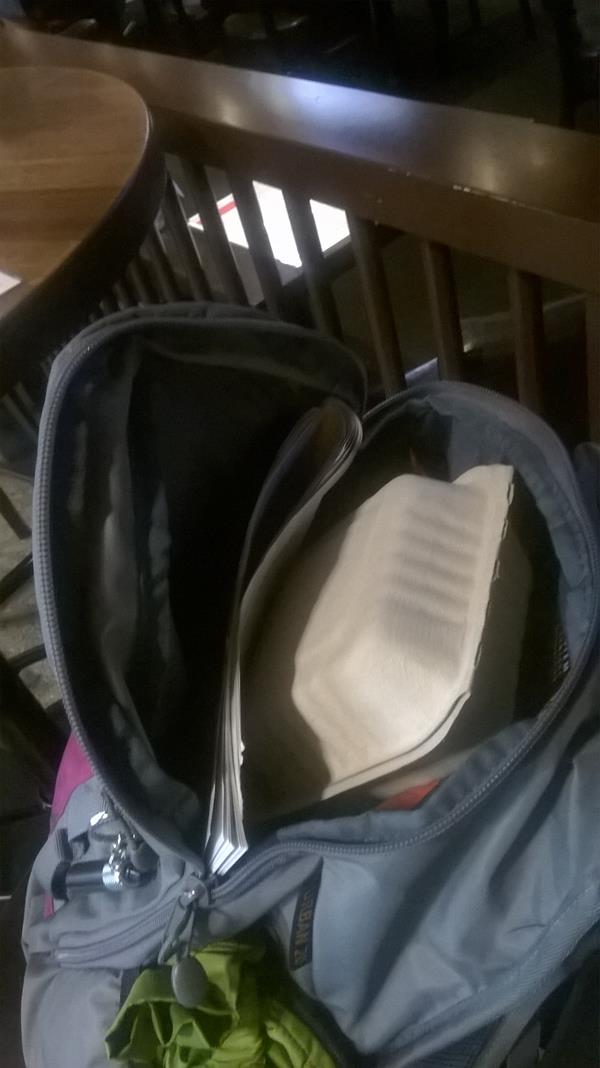 Even with the sleep on the plane I was DOA (Dead On Arrival) in Bellingham. Got to the car and took an hour and a half nap before driving home and taking another hour nap before leaving for Olympia and the College Recognition Dinner at The Evergreen State College.
I think that means it was a REALLY LONG day – all in the pursuit of miles and status.
[226.0]