Keeping up-to-date in the wine business means constant research, and some of it comes with food as well.
Generally the trade tastings for distributors are on Monday during the day, this one was on a Thursday afternoon, meaning I could actually make it with my recent hectic travel schedule. Glad to have not missed this one – ALL ITALIAN, with lots of Barolos, Nebbiolos, Amarones…. Wines that are "Out Of My Plan" as the advertisers say now, as in too expensive for my everyday drinking.
The fact that it was held in the Georgian Room of the Fairmont Olympic Hotel (who I'm assuming catered all those cured meats and cheeses) was an added bonus.
And packed it was: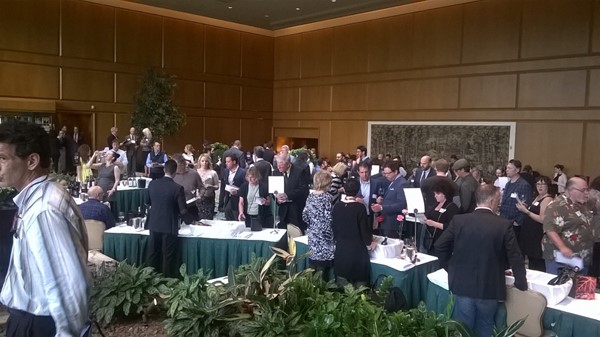 With pages of wines: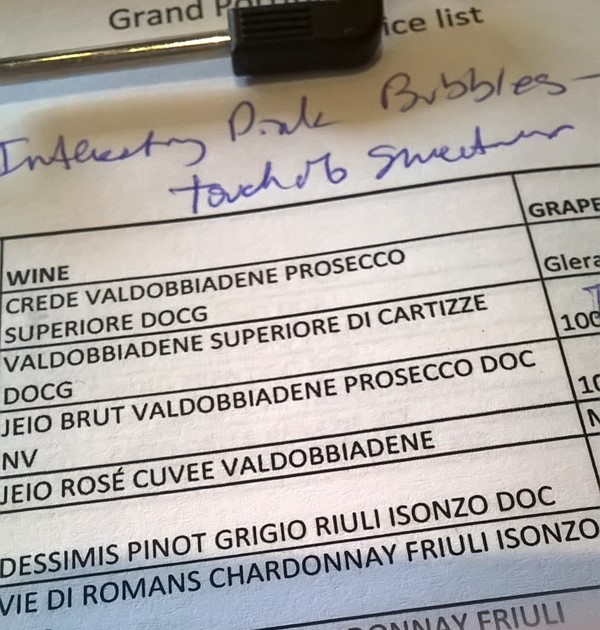 And the aforementioned food…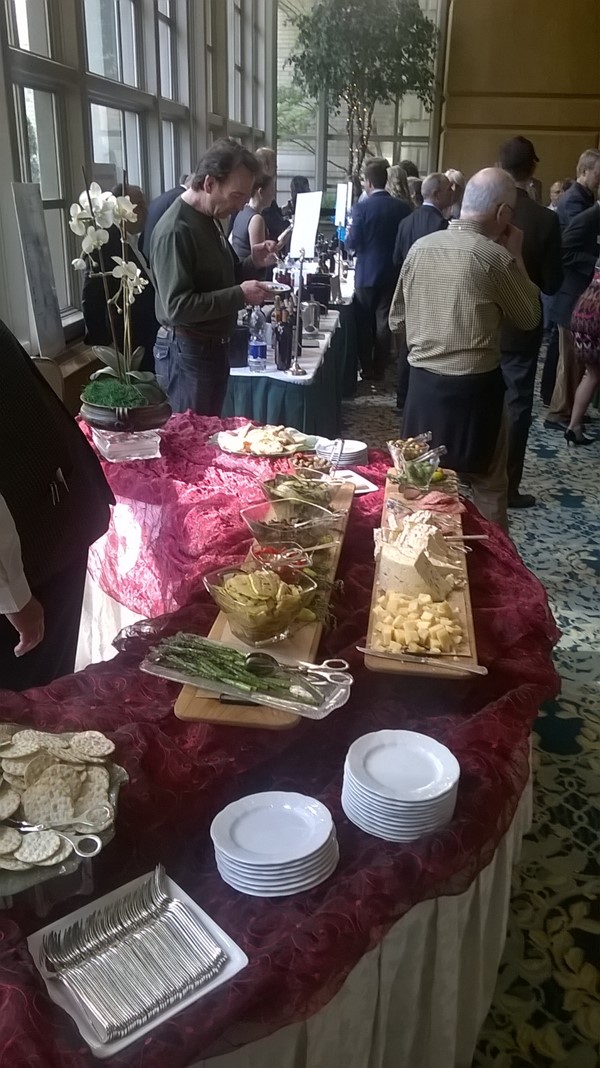 After several hours of tasting wines (which Madrona Wine Merchants can sell), my reward was a stop at the bar where they were highlighting Italian liquors (and some tasty Grappas):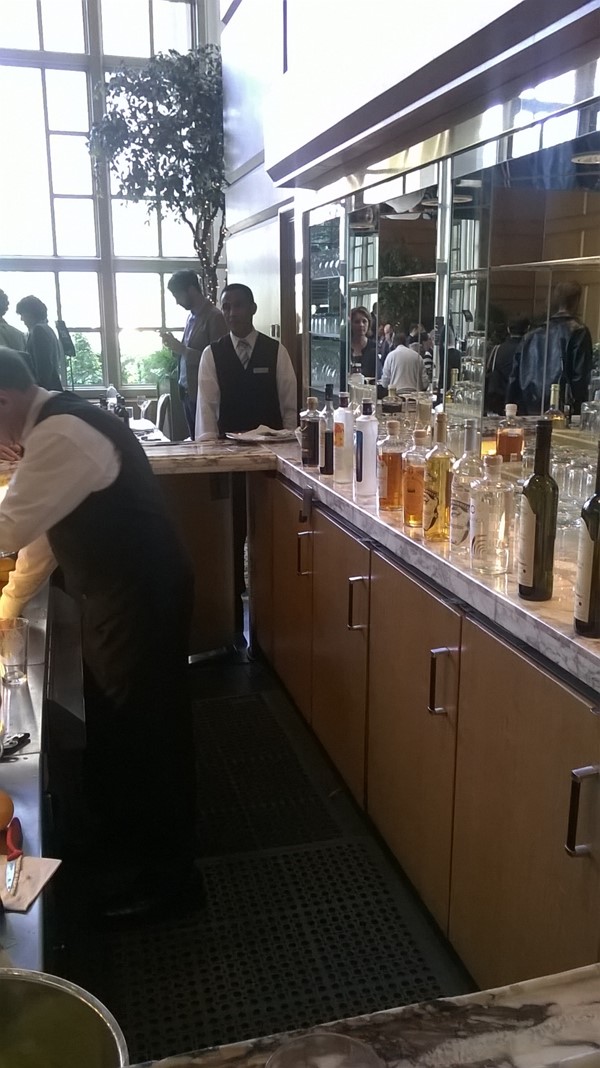 That would be Michael (bending over), a 33-year veteran of pouring drinks at the bar in the Olympic – and award winner for some of his recipes. Here is what he made me: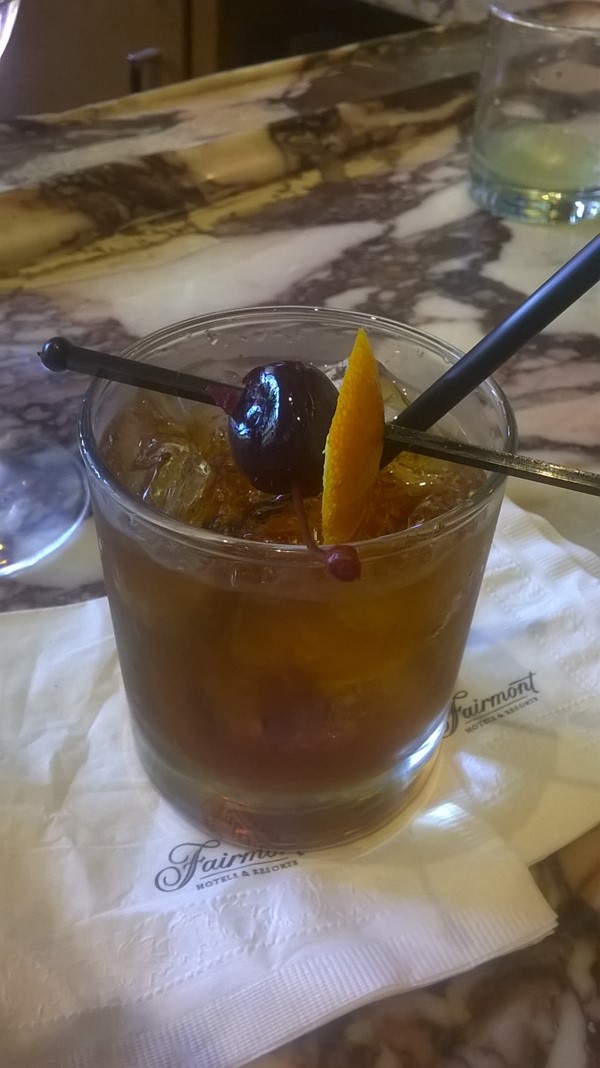 Here is the recipe: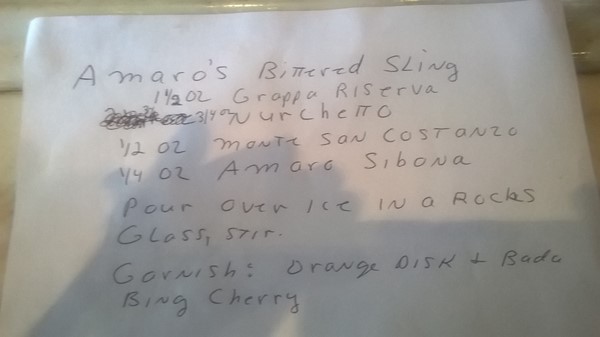 Damn nice way to finish an afternoon – taking the light rail back to where I parked – didn't want to pay $10 an hour to park – $2.25 each way seemed the better deal. And I get to try a new station!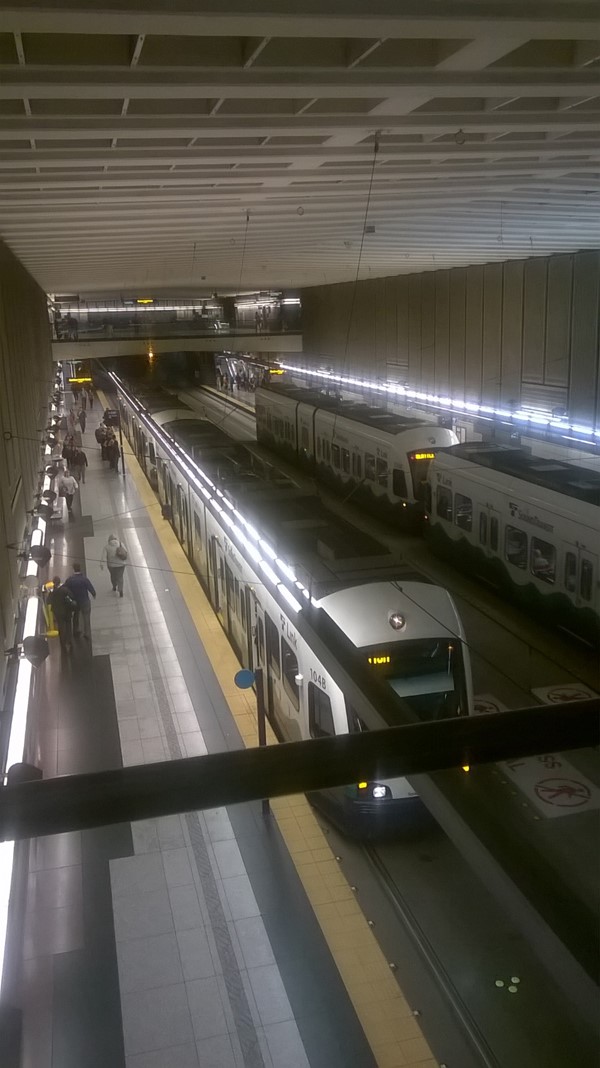 But by the time I got out of there, rush hour was starting…..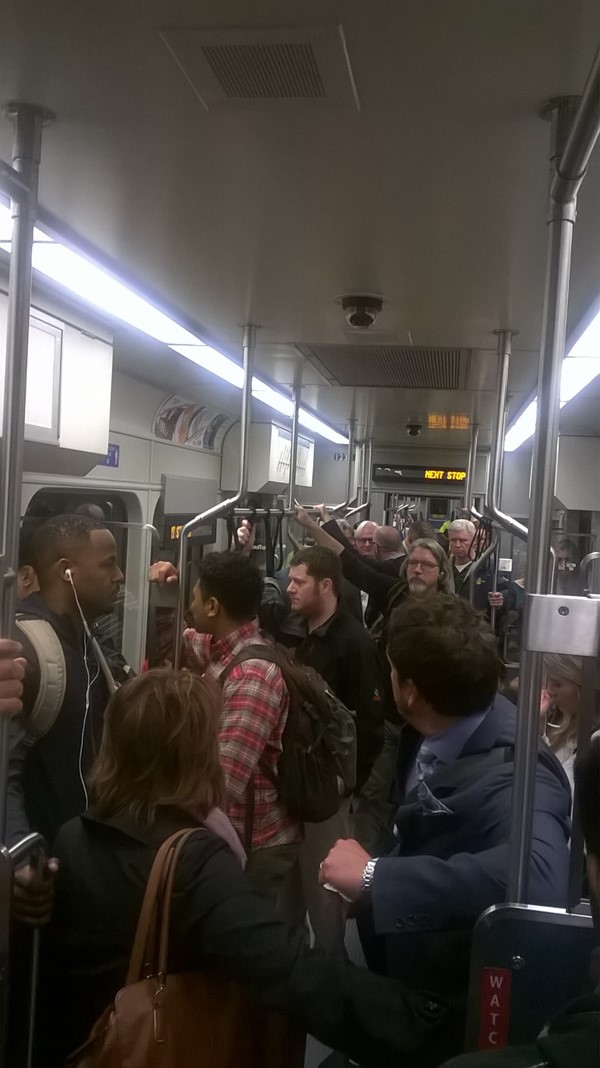 Just a random day in the wine business.
{227.2]