This spring seems to be the spring of repeated trips…three trips to Hawaii, and now two trips to Whistler. That's what happens when you buy a season Peak-2-Peak pass early because it comes with a $10 Gift Card for food/stuff on the mountain.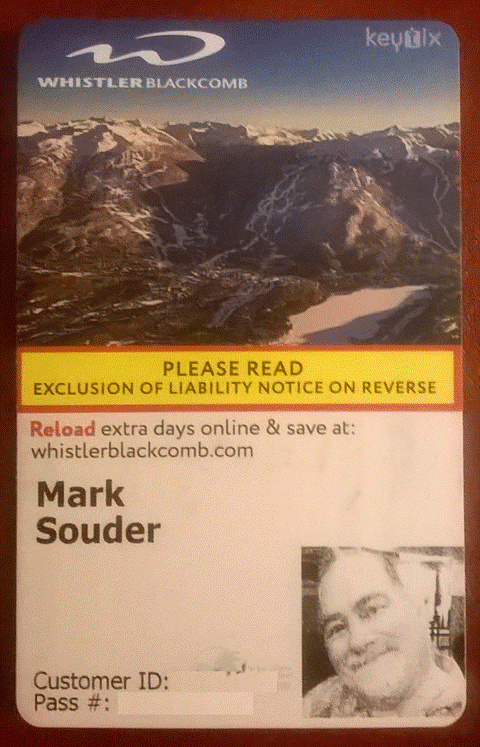 Yes, Mark Stephen Souder bought a summer long pass to go "hiking" in a resort 5 hours from Seattle. Well, it was cheaper than two single day passes. And with all the trips that Roxy an I took on this trip we got it down to less than $5 per Gondola ride – and with the summer pass I can come down to the village for a decent cocktail for a late lunch since Christine's on Blackcomb is closed for renovation this summer.
Bur first, Roxy and I have to get there….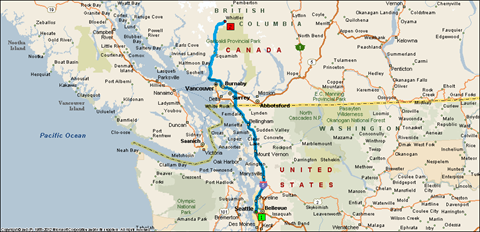 I sort of like this "road shot". Cheap (far right), medium cheap (me, in the center), and really expensive (left). That would be the Audi R8, $120,000 MRSP.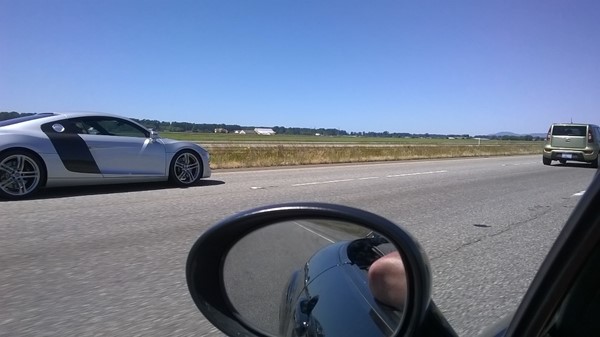 It's basically 5+ hours from Seattle to Whistler with small stops – found a new thing I want to check out a new place I saw a sign for…Railway Heritage Park in Squamish. Up the road from the Britannia Mine Museum – which I've done and would do again.
But no stops for us other than gas (south of the border), duty free, the border itself, and then into the condo.
This is what it looks like after we are settled into the condo – granted, this was the morning after a lovely fish dinner (fried breaded sole) after we arrived:
.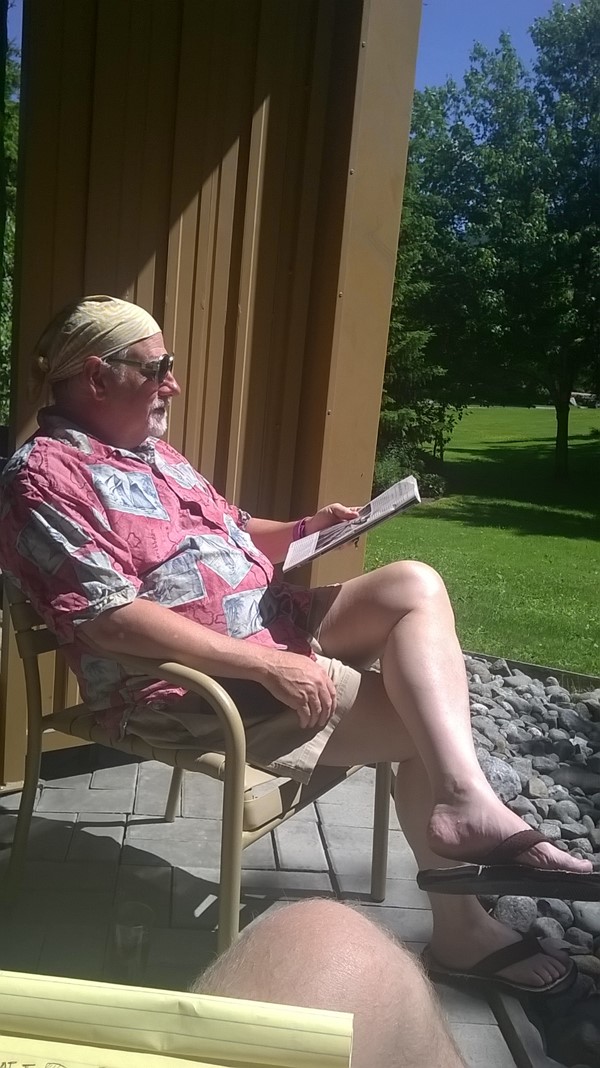 And here is a sketch that Roxy did of me that morning….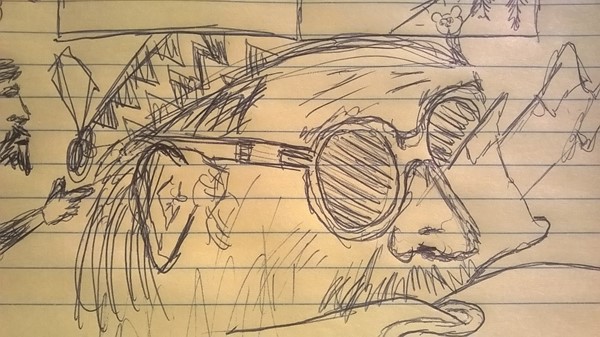 We have three nights here, and full day one (Tuesday) is spent just exploring the Village and hanging out. Like picking up our left ticket (Roxy) and my season pass (Me) for tomorrow. Want to rent a car: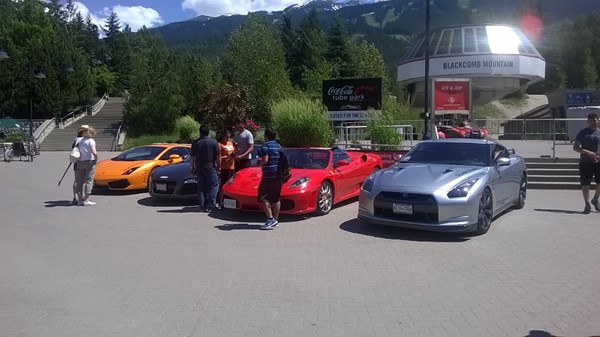 $500 a day. We decide lunch in the village was a better choice, and cheaper, though not by much: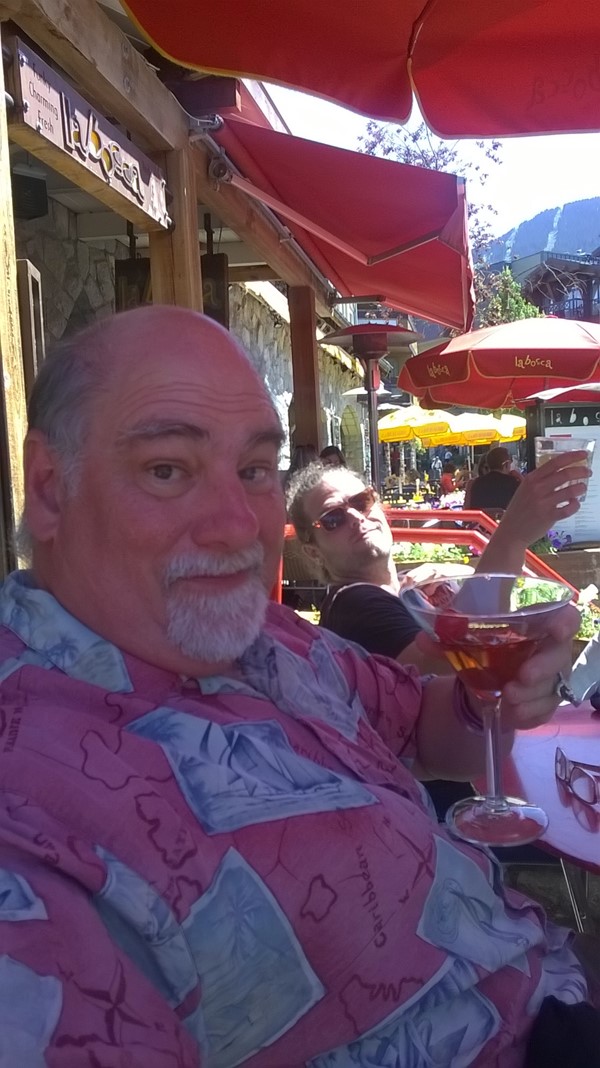 Tonight's dinner was broiled Halibut and salad – we are both watching our weight. Not sure WHY I have no pictures of any of the food on this trip.
In the morning we are up in the air on the Gondolas, one three running at the moment – Fitzsimmons for the Mountain Bikers (cute), and the Whistler Gondola – and, of course, the Peak-2-Peak.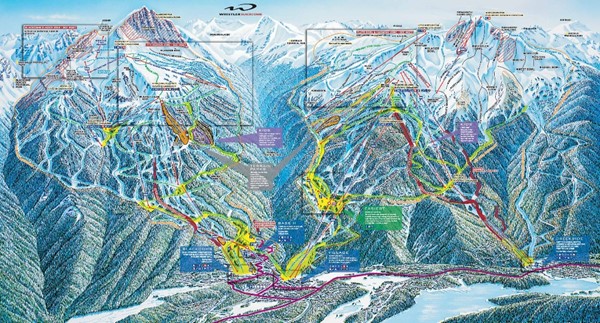 That is actually a winter map…the summer trail map is here – the former, better at giving you topology, the later, more realistic for our summer hiking…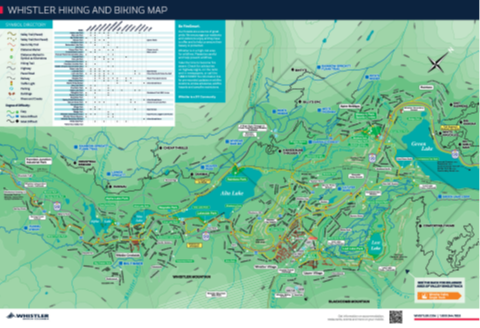 Except that ALL the hiking trail are closed for snow, and there is no skiing even on the 7th Heaven Run, which was running until mid-July last year, so Roxy and I just go back and forth on the Peak-2-Peak (5 round trips).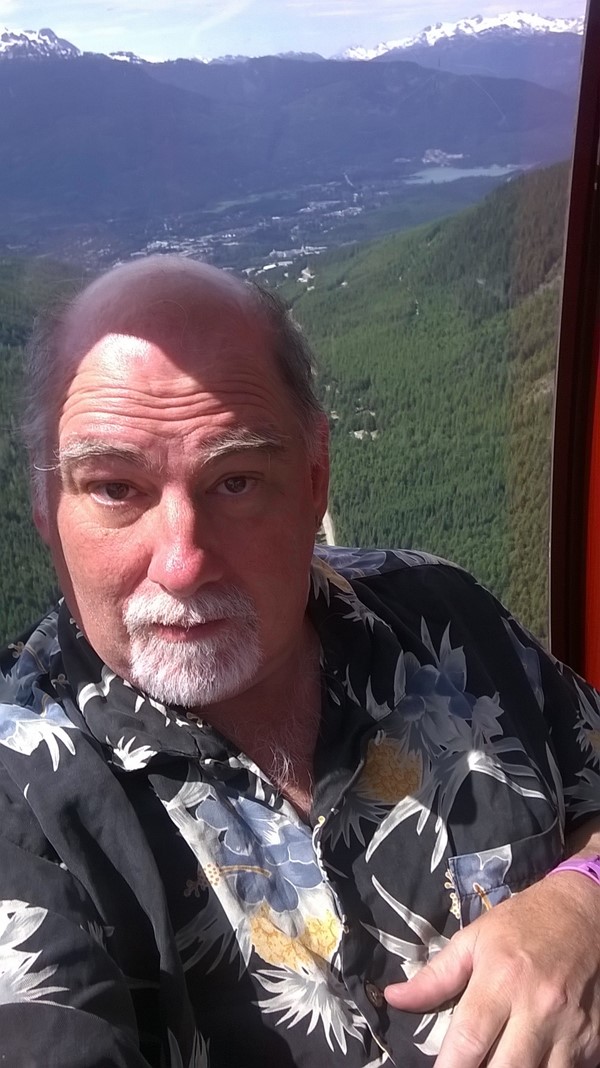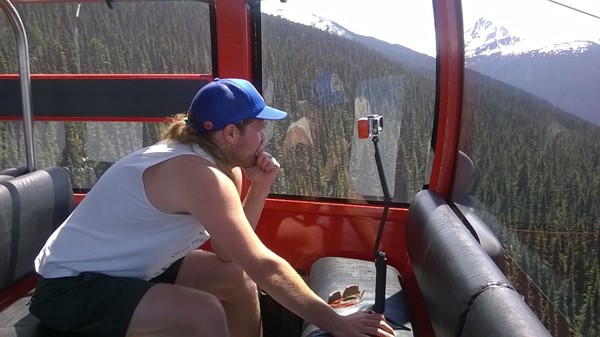 The Peak-2-Peak is really pretty amazing…..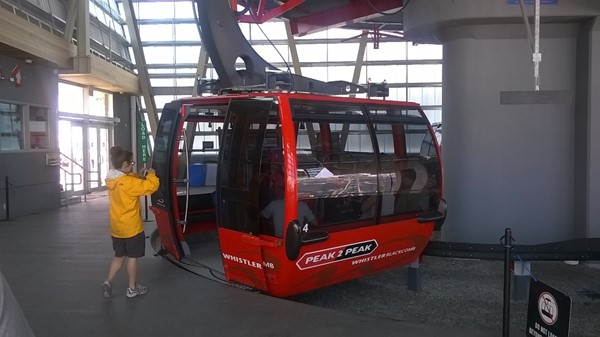 And here is a quickie video….
Even with the trails not open, it is still a stunning view….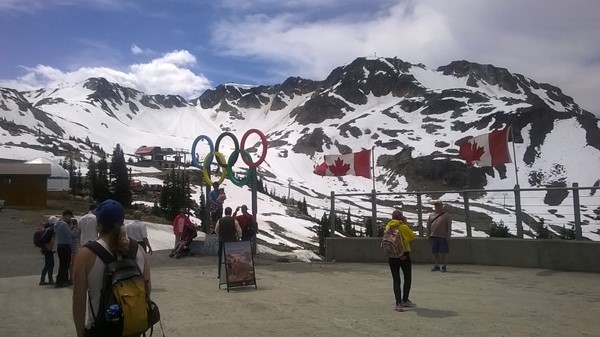 On the Blackcomb side, Woz from New Zealand remarks about how many times he has seen up today…got to get that $50 ticket to under $5 a ride!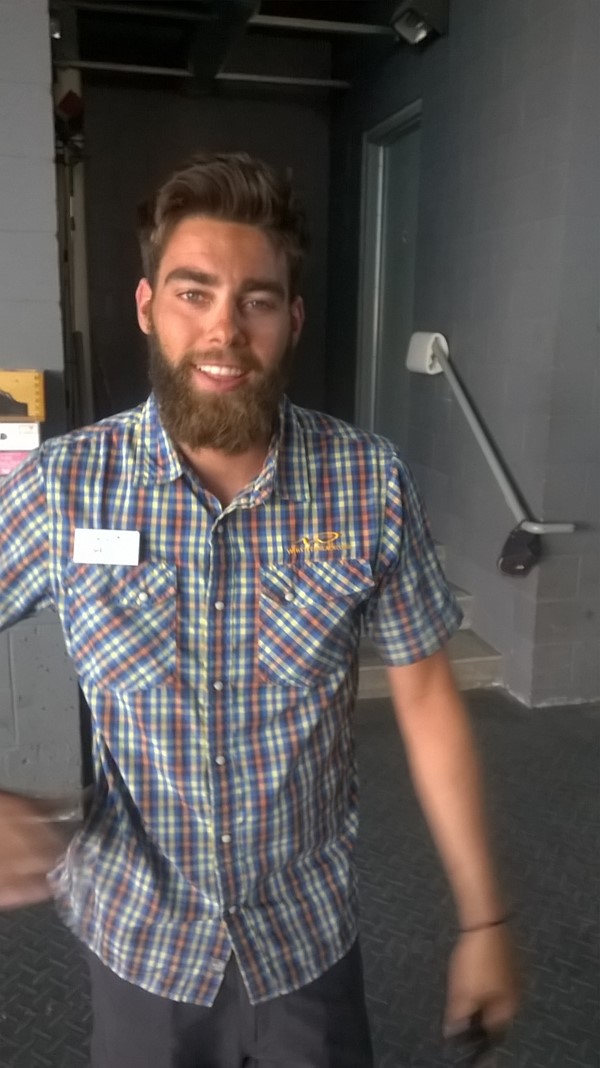 There is food on the mountain – even if Christine's on Blackcomb, home of stunning mussels and amazing Manhattan's is closed for the season for remodeling – it's Pulled Pork Poutine and Merlot for me!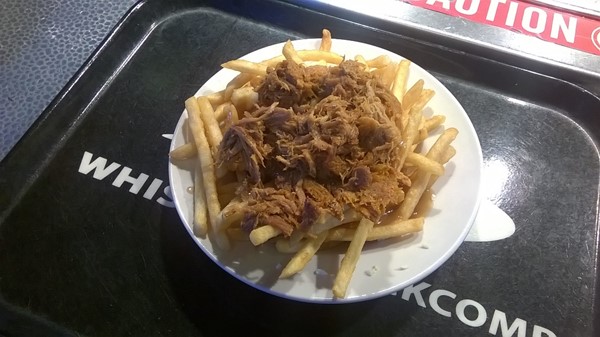 Roxy had the Quinoa Vegie Burger (and thankfully shared my fries):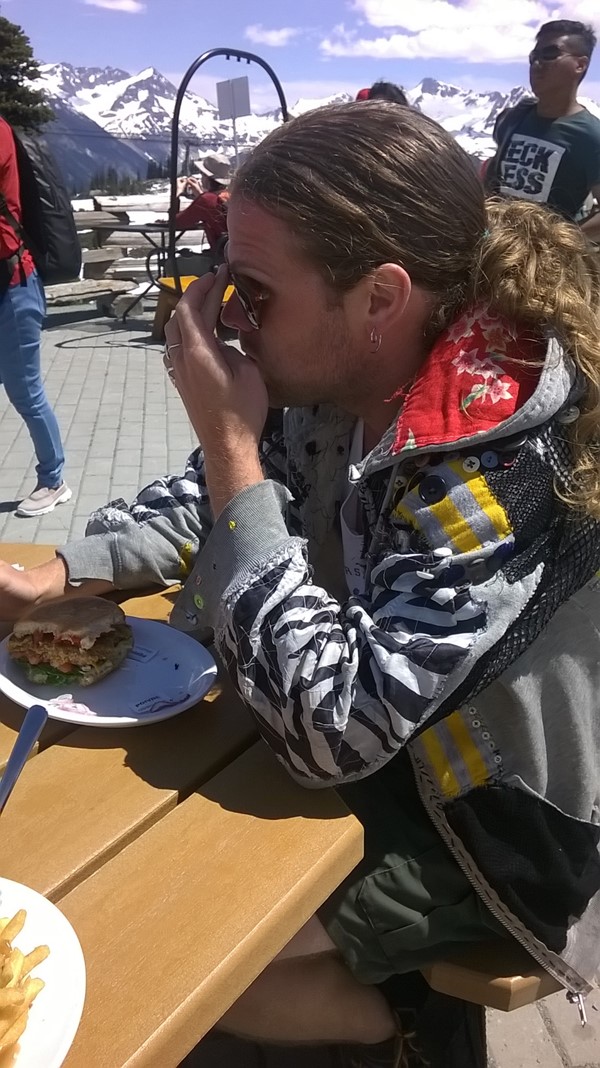 Even without the table service and good cocktails, the view was stunning….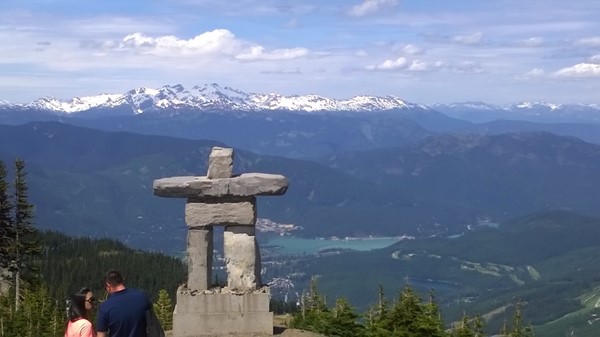 But after a few runs across the mountains you start getting silly…..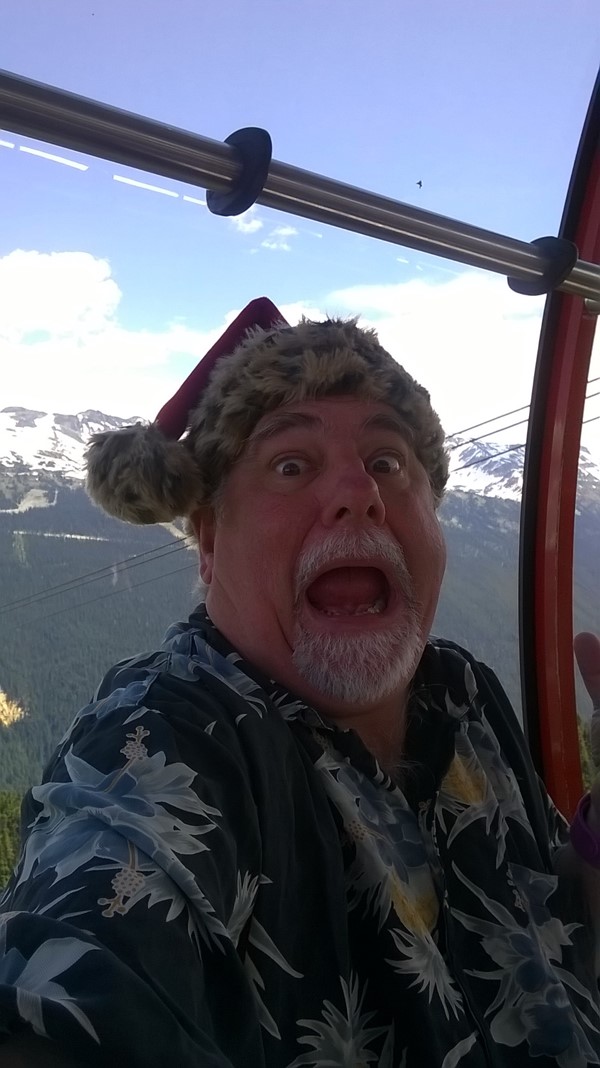 Who travels with a Santa Hat – someone who wants a Christmas Card Photo in the snow…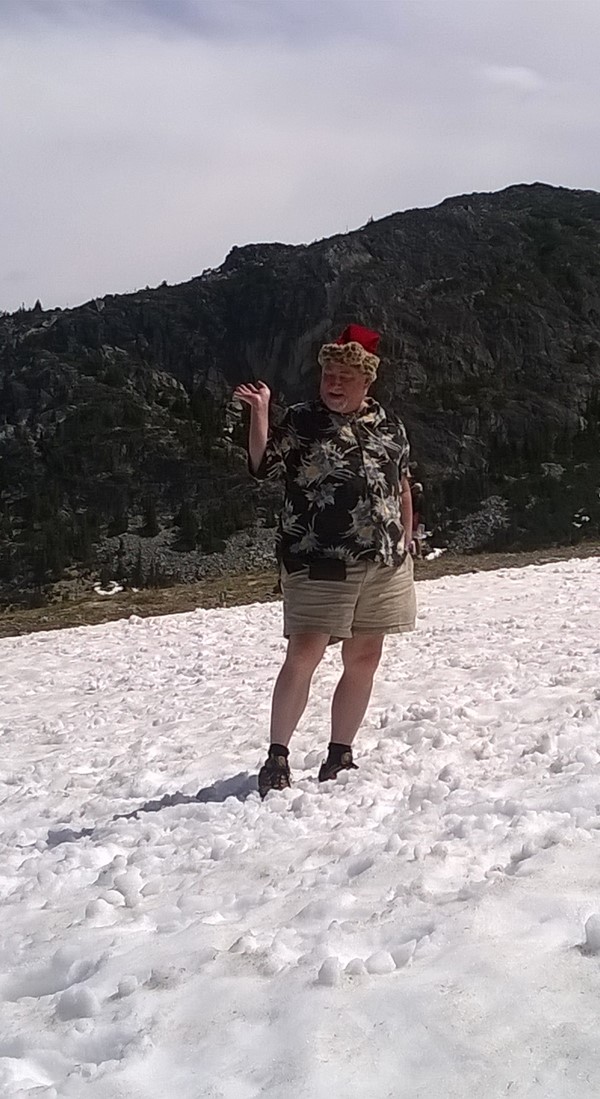 Was horizontal, now vertical, eyes closed, might use the one on the gondola….Roxy, on the other hand decided to do Yoga on the Peak-2-Peak. Just FYI, we usually waited to have a car to ourselves (email me for the OTHER pictures: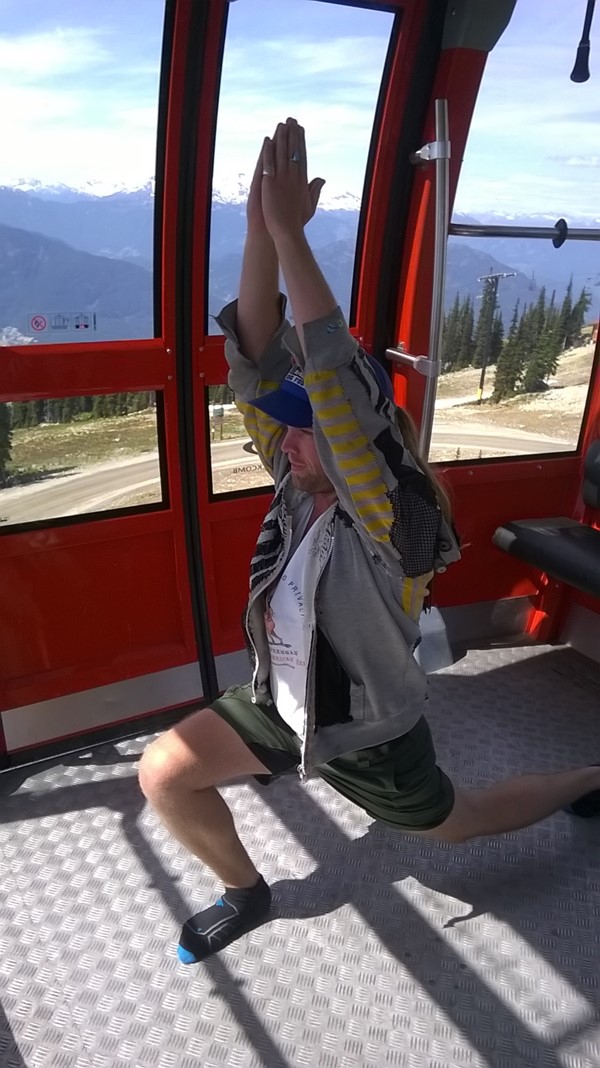 Since Roxy is into Environmental and Business stuff at The Evergreen State College, when we saw this right under the Peak-2-Peak Gondola, it required research….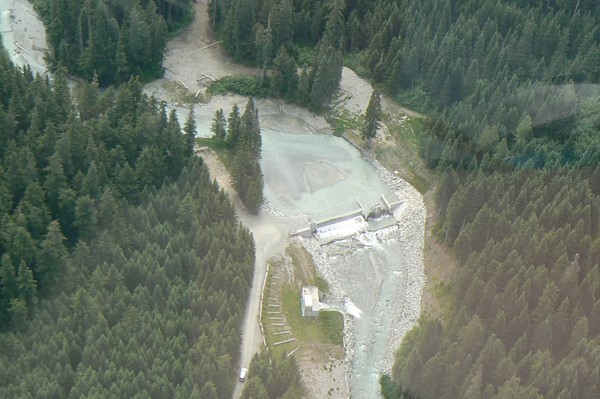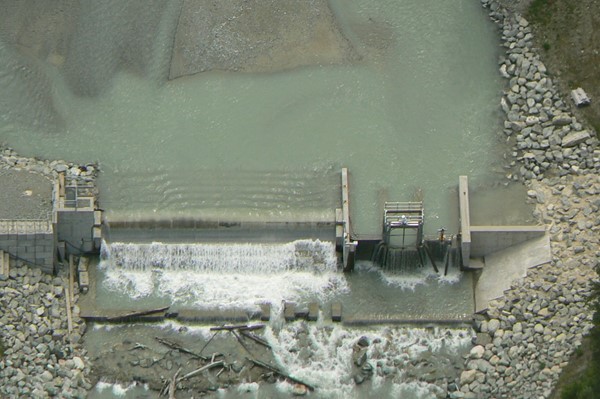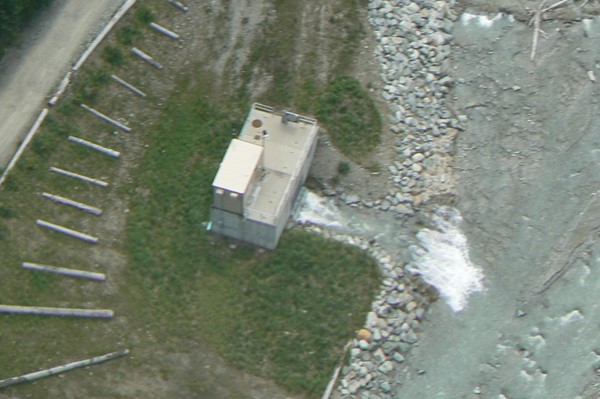 The whole story is here: http://blog.whistlermuseum.org/tag/cheakamus-dam/
And the diagram of how it works is…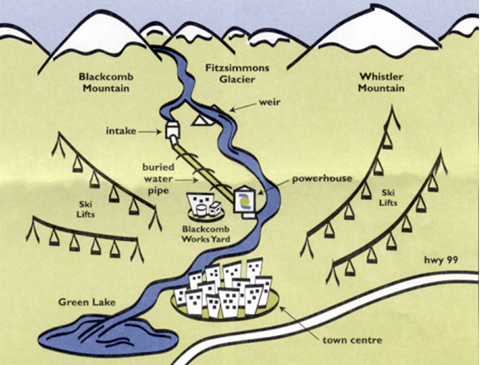 Geeks in the woods. Eating fish every night. And not even sitting by the pool.
Left Thursday morning around 10, or was it 11. Swung through Duty Free which probably saved us 15-20 minutes wait since Roxy doesn't have a Nexus card (gets you through the border in the equivalent of the HOV lane) – and I needed Rye Whiskey ($34 after 10% discount for being a Nexus member, take another 20% off for the exchange rate for two 1.14 liter bottles).
Home late afternoon after getting stuck in an hour delay getting through Seattle. After all the fish for the last three days – it was a steak for dinner: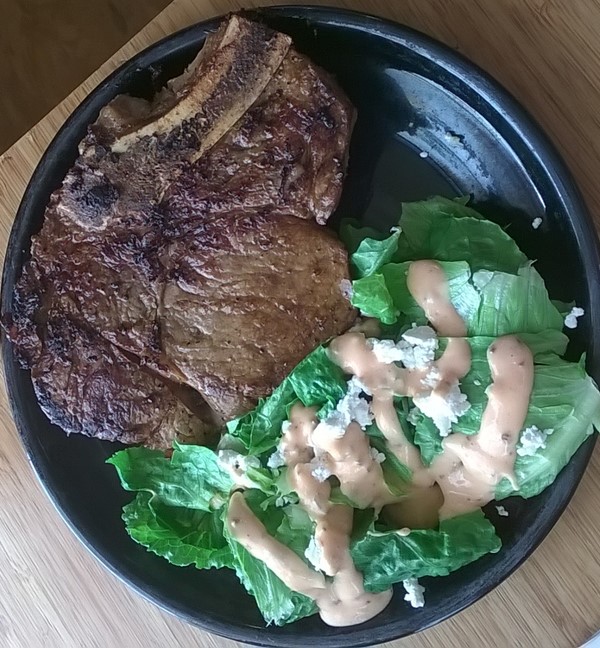 Now I just need some red wine – Roxy isn't drinking so no wine with dinner for the last three days. Very uncivilized.
But I'm home and back to the non-wine-cellar…
[222.2]