I probably spent more on this round-trip ticket to San Francisco than I ever have. Though with all the $98 round-trip tickets I've gotten, dollar cost averaging makes it look much better. But what can I say, you fly someplace on two weeks' notice in the middle of summer, you pay through the nose. And it was MUCH CHEAPER than flying to Cairo (Egypt, not Indiana) to visit Moody. He's in the stats for a 10-week iOS bootcamp.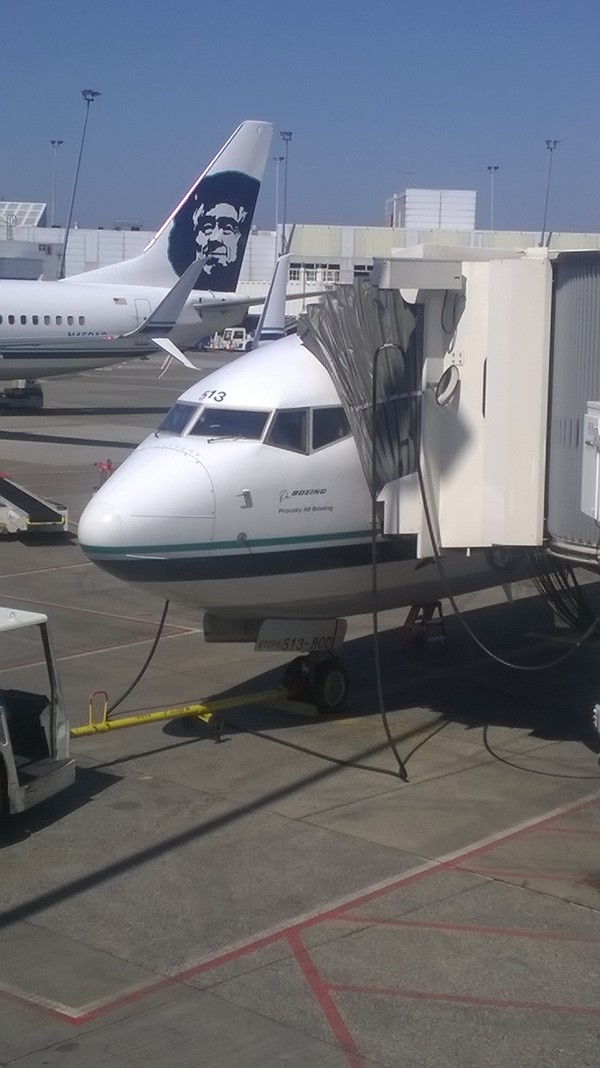 Flight was on time – but no aisle seat in first on the way down, but nice views from the window. Like the one that explains why I haven't seen flight landing on runway 2 from my deck…they are rebuilding it.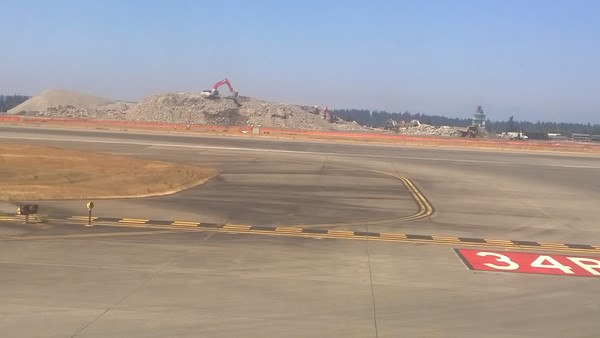 And landing in San Francisco a foggy shot of the Golden Gate Bridge: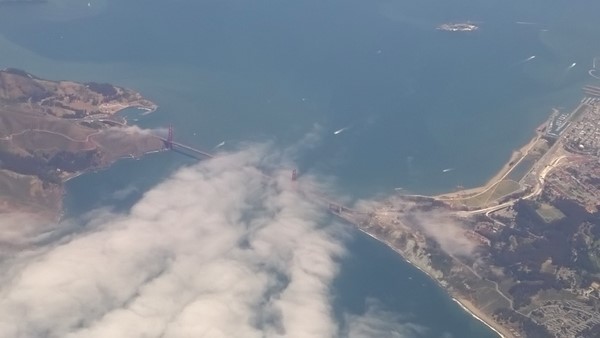 Moody doesn't get out of class until sixish, so off to dinner we go after we worked up a hunger: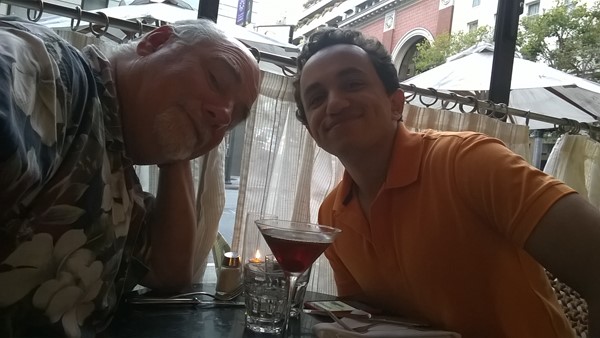 I had the lamb shanks, Moody had the beef stew – and the Manhattan is mine as Moody doesn't drink (being Muslim and all).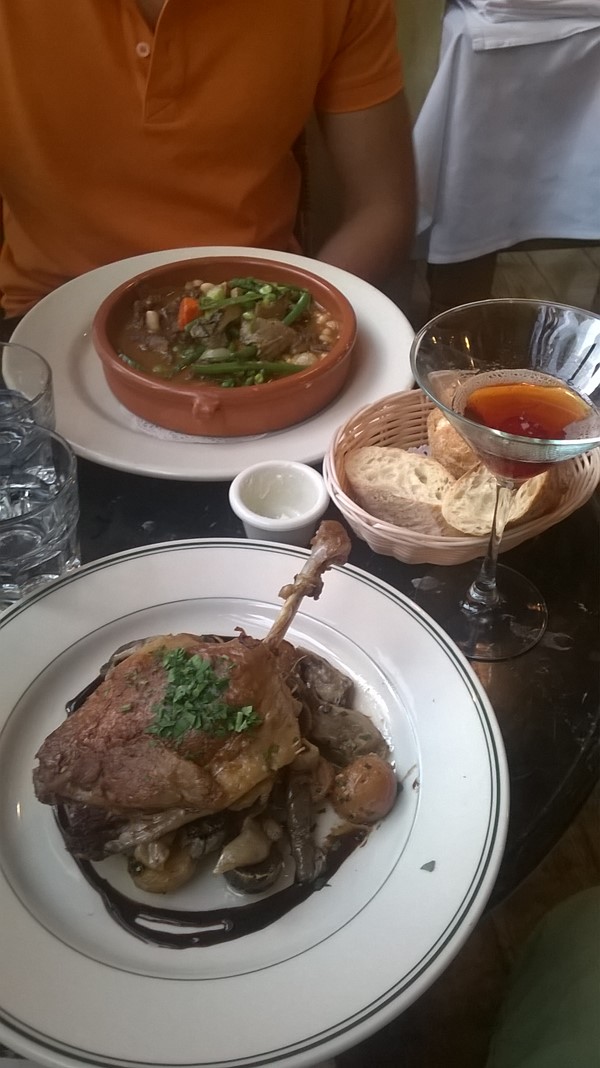 Café Press (French) was the restaurant. A little pricey, but hell, its San Francisco so nothing is cheap.
After dinner we watched The Maltese Falcon – mostly because it was set at Stockton and Bush which is where the condo is, though the exterior shots led me to believe that is was the building across the street that is now a parking garage.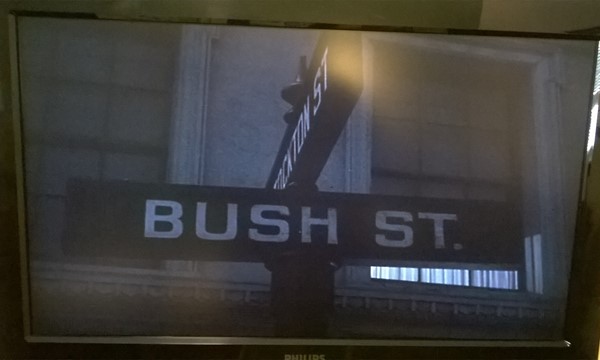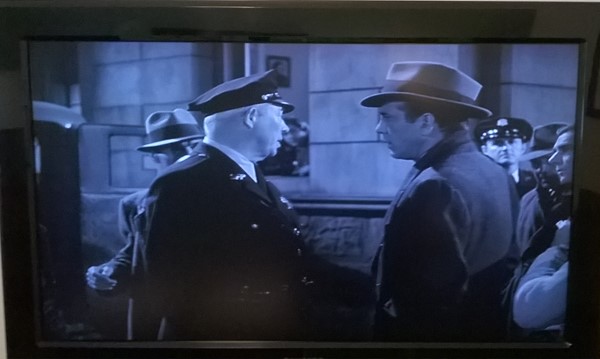 Of course, Moody totally fell asleep, but I watched it to the end. Forgot how much I liked the film.
The WorldMark San Francisco is close to Chinatown and the Powell Streetcar Line.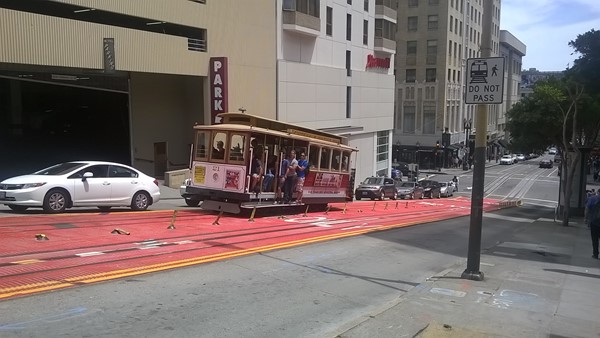 And right next to the street car line is where I had my sushi fix…well, sushi and oysters on the half shell: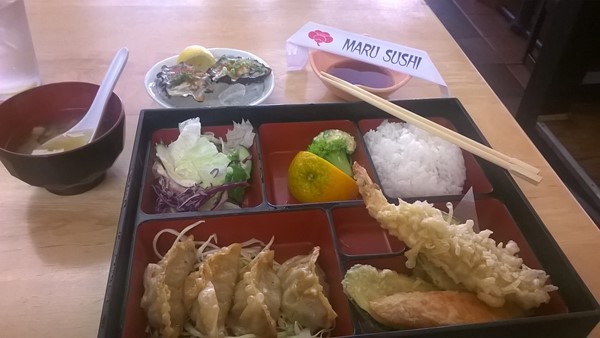 Maru Sushi is the name. Damn tasty! It was a late lunch as I did an "owner education" at 10:30 (was supposed to be noon but they called and moved me up) – one of the most grueling sessions to get the $125 AMEX Gift Card. At least it pays for the two nights lodging even though I'm only using the second unit until 9PM when I need to leave for the airport for my flight home. The one-bedroom unit is nice (had a Studio the first night).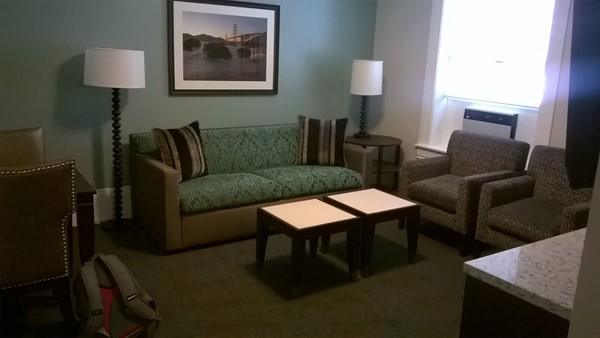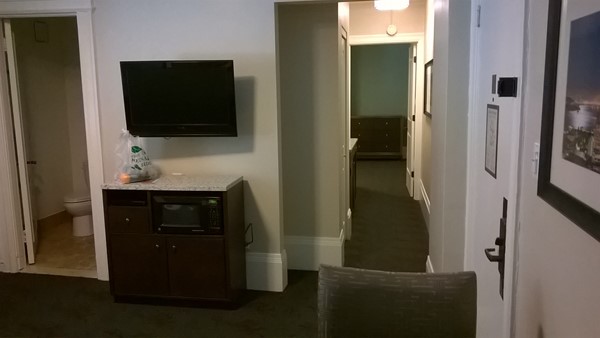 The trip was over way too soon for both of us. Maybe we'll get to spend some more time together once he is done with school mid-August.
I close with this shot of Dashiell Hammett Lane…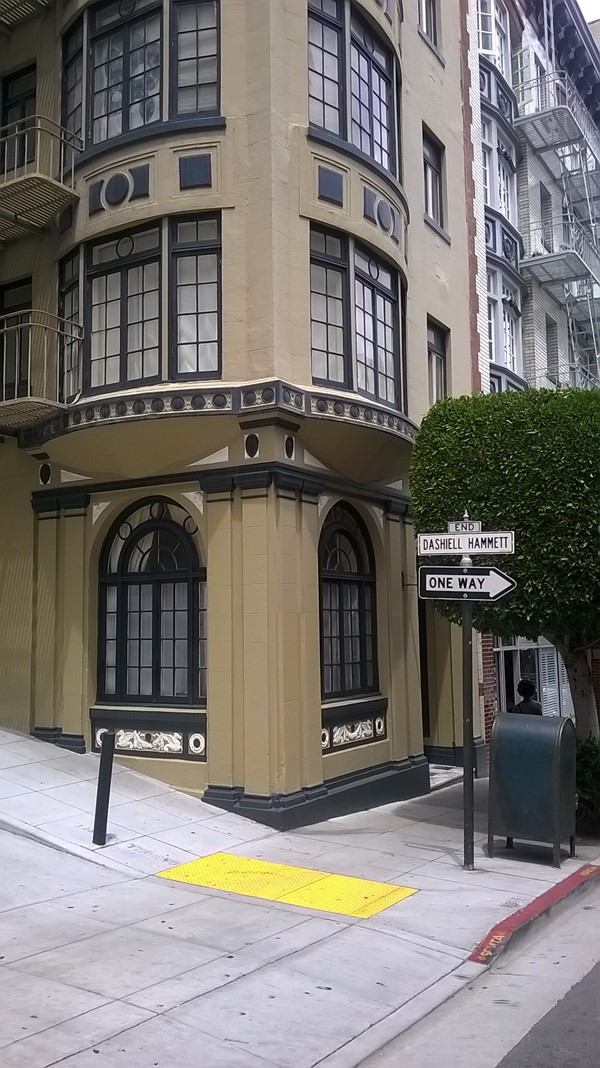 [218.6]