I've gotten the question a couple of times – why not just do AirBnB and make some money off the place. I never really knew the answer to that (other than I'd have to move the printers into the garage and give up my closet) until I was chatting with a surfer who stayed with me who as a former AFS (American Field Service) exchange student in Buffalo during his school years. That is when it hit me – I have "hosting" in my blood. Growing up my parents took in strays over the Thanksgiving and Christmas Holidays – African students studying English in this small college that basically shut down the dorms assuming everyone had a place to go. A little hard for African students on scholarships to fly home for the holiday, hence my parents taking them in. We also hosted four school-year long AFS students:
Hans from Denmark
Reha from Turkey
Obrad from Yugoslavia
Isa from Germany
Still in contact with everyone except Isa. But I digress. Conti (short for Constantine) was the CouchSurfer I hosted from Germany. I finally remembered to get more pictures!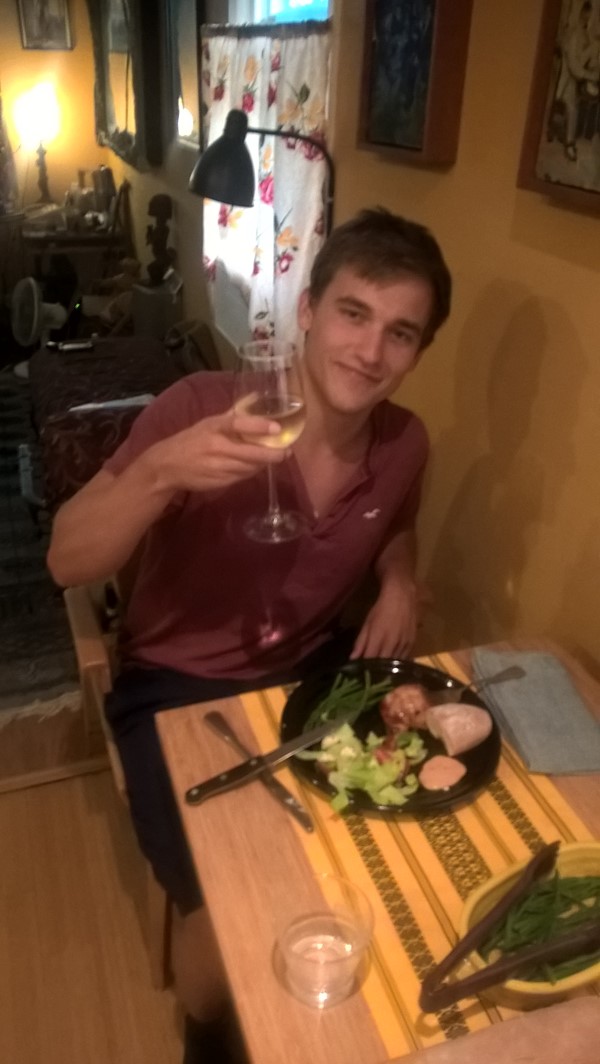 I prefer CouchSurfers that hang out for dinner.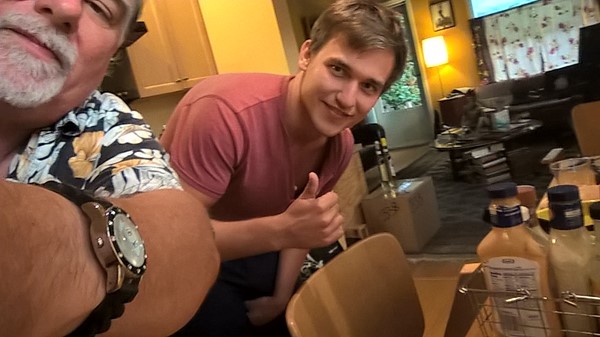 I could only host him for one night as I was headed to Walla Walla Wine Country the next morning. Here is a great shot of how much shit we got in the Miata besides ourselves: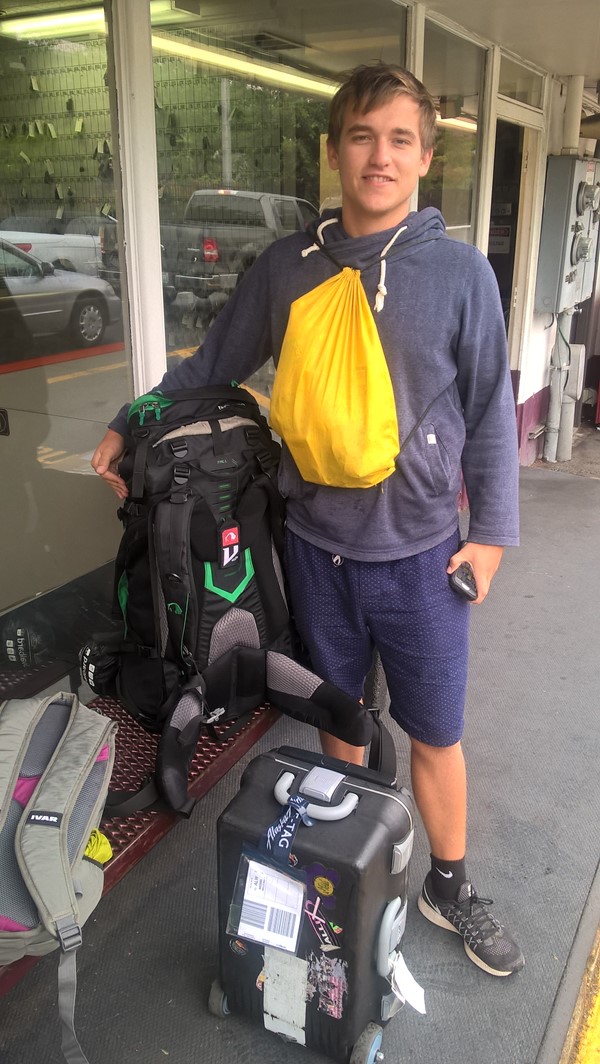 It was simpler to take him with me to the off-airport parking lot since Light Rail is right across the street. Quicker to get into town that way – he was planning on spending his next two nights in one of the hostels downtown before hitting Portland, then onto California.
The other Surfer (actually before Conti, but Conti was relevant to the Couchsurfing/AirBnB discussion) was an English lad named Jon (from Newcastle):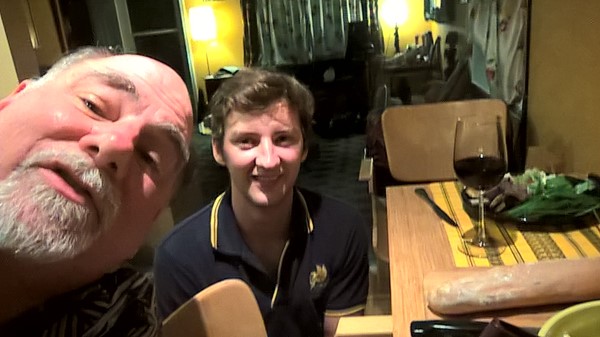 He too was headed to Portland on the Blot Bus…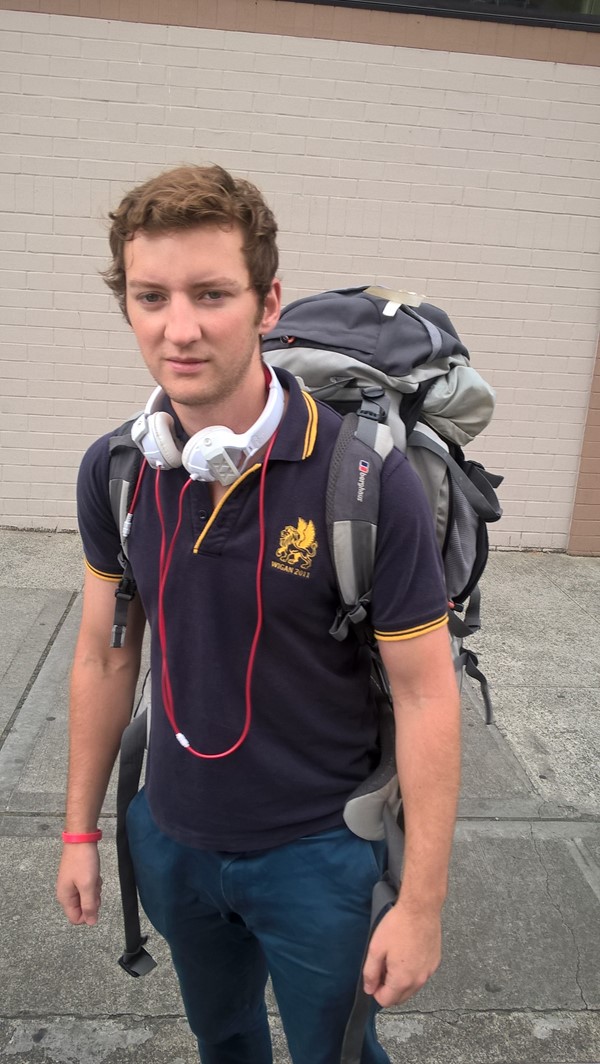 I've been keeping myself amused with travelers while I haven't been travelling. That is coming to an end as I've got every week booked in September half of them in October, and am working on an international trip for January. Here is what is coming up that you'll see reports on…
September

Walla Walla Wine Country, WA
Berkeley, CA
Train to Vancouver, BC to catch the Ruby Princess to Los Angeles, CA, then flying home
Fly to Denver, hang with Dan and Lisa for two nights, then get on a train (roomette) with Dan for Chicago and continuing to New Orleans for four days, flying home
October

January

Vietnam hopefully with a couple of night cruise on the Mekong River
That's it for today, folks. Check back early and often.
[213.4]