Well, it's September! Time to travel now that there are DEALS again.
First up on the block is Walla Wall Wine Country, home to two friends of mine from Seattle (one all the back to college) who moved there six months ago.
For some reasons, I have NO pictures of the new house, complete with a detached bungalow for rent on AirBnB. I do have a couple of the view from the front stone porch…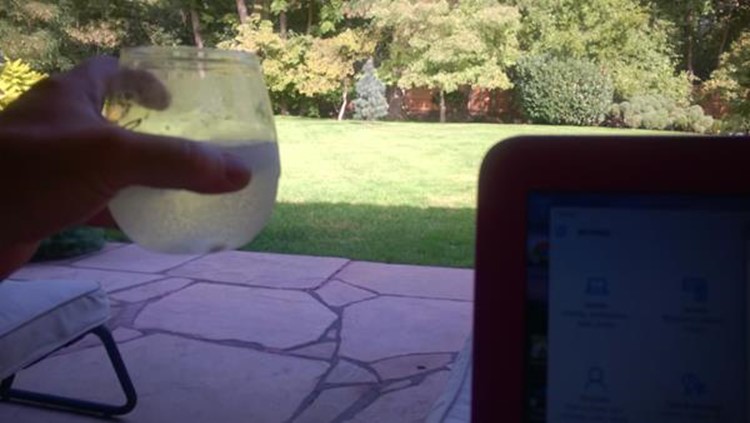 First Gin & Tonic of the evening whilst checking email and watching the birds peck away at the lawn.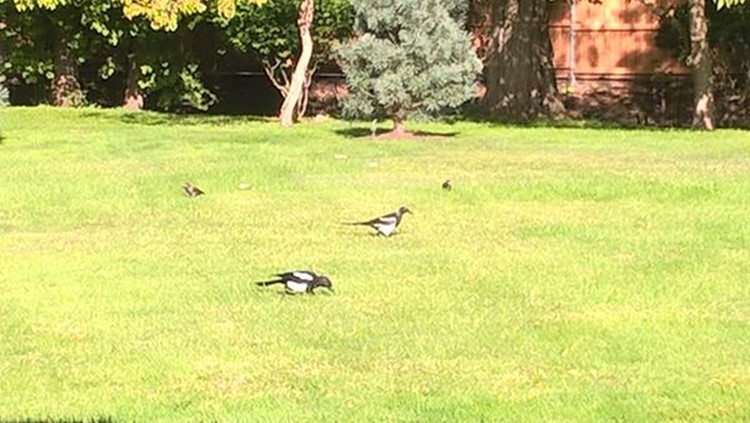 First night was a dinner party with new friends and old friends – including Jean who I used to work with in 1989 and 1990 who now lives in Wall Walla: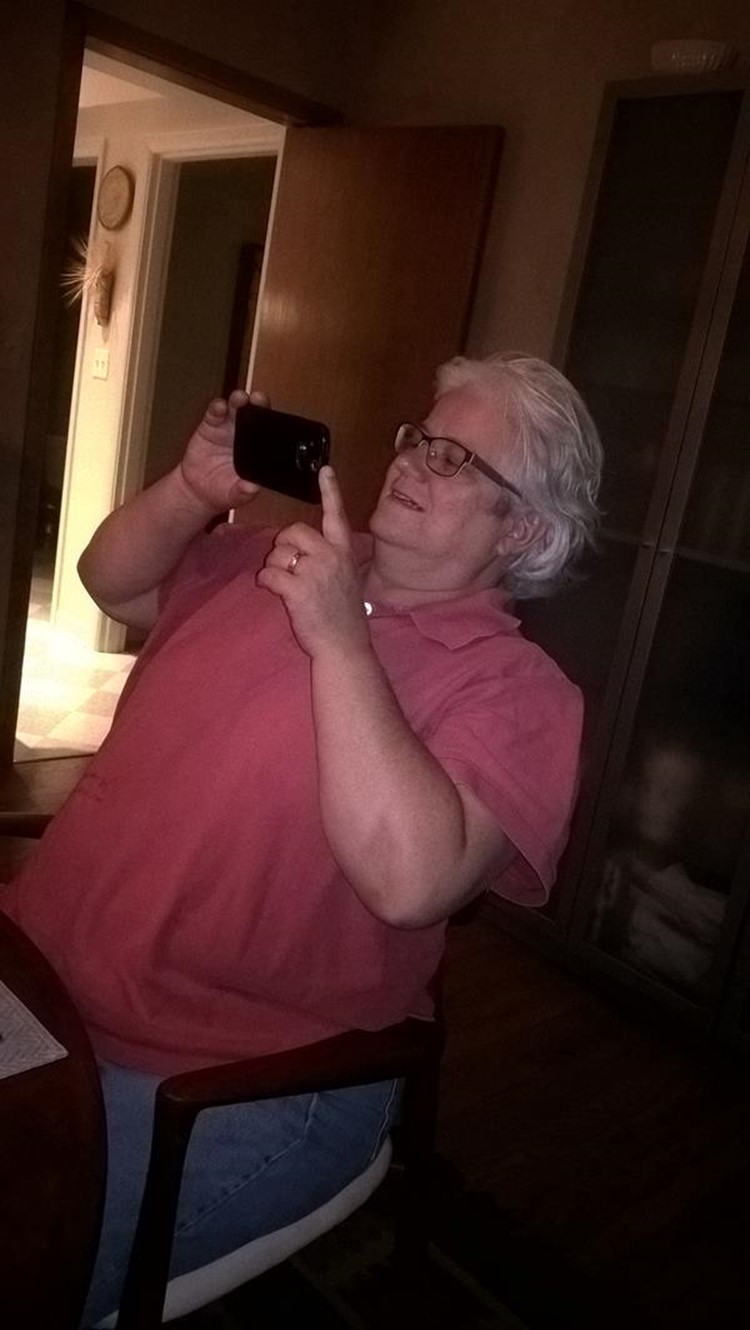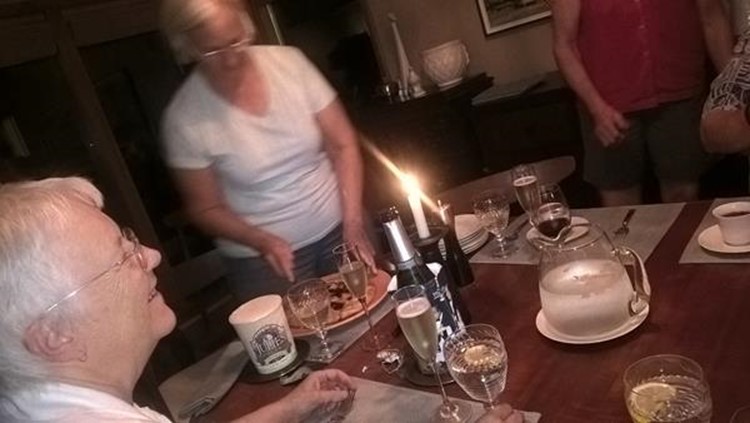 Fun time was had by all. After the girls went to bed, I watched a little TV and headed to the bedroom myself: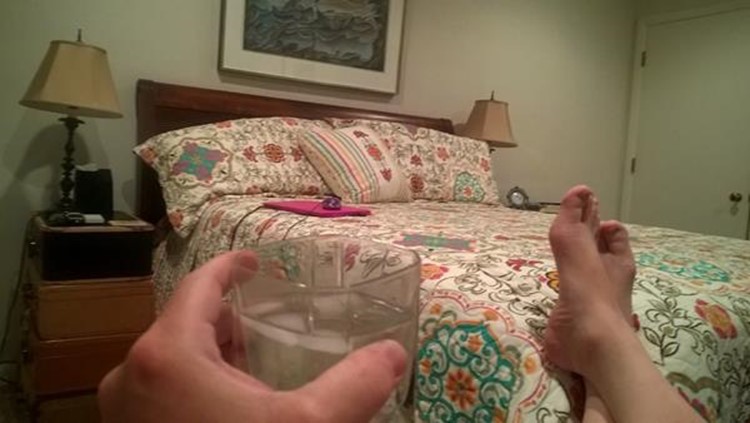 Nice to have my choice of the cabana or the guest bedroom. Since it had been awhile since I'd seen them I opted for the house. That and I didn't have to go outside from the cabana to the main house to get my morning coffee.
Before heading out on our errand run, it was a meal at Andre's Kitchen which I kid you not is in the Co-Op Gas Station Convenience Store.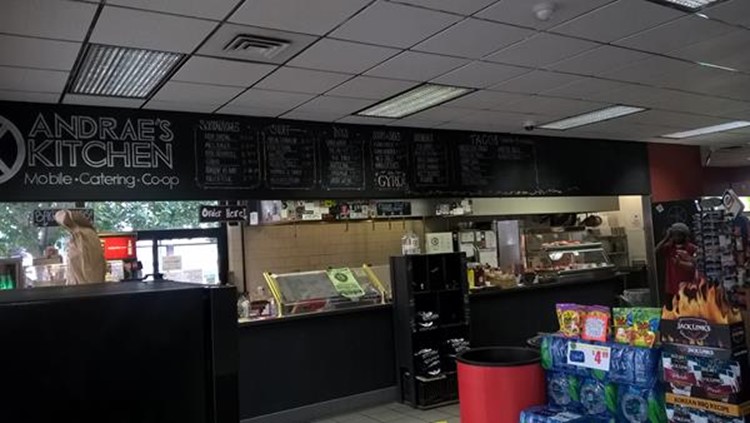 But damn good! I went for the Chicago Dog as I wanted something on the lighter side: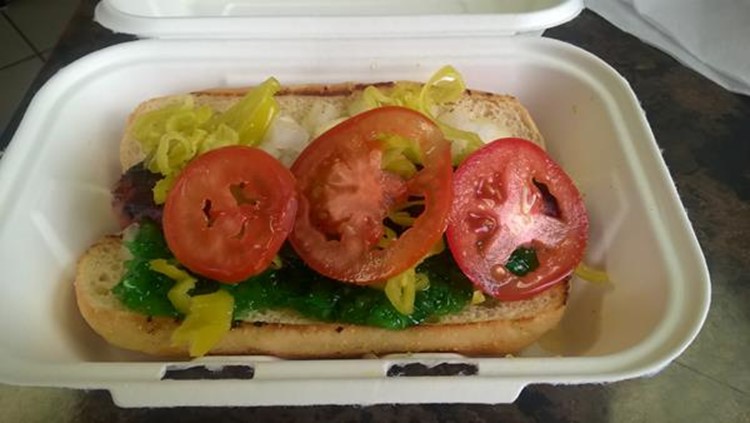 The afternoon was filled with a run to Milton Freewater for Oregon priced booze (about 30% cheaper than Washington State) and some wineries on the way back to Walla Walla. There is a reason that they call it Walla Walla Wine Country.
First stop was Balboa. They aren't in commercial distribution, but I still got our tasting fees waved by giving them my business card (plus 20% off on purchases). A definite perk of being in the trade. My favorite on the tasting was their 2013 Sangiovese ($30)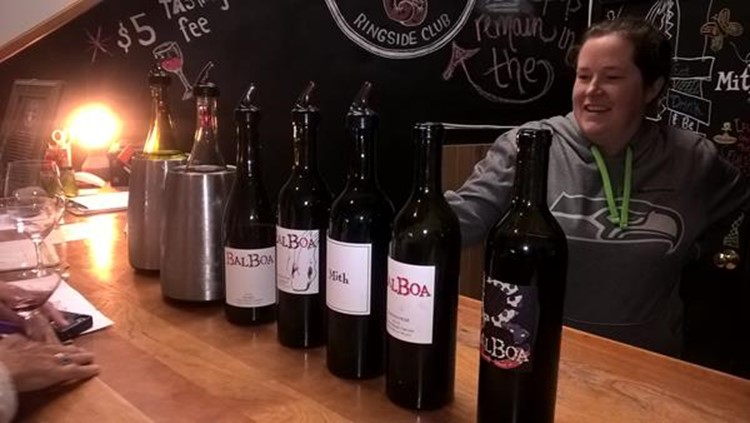 There were a couple of wineries out in the sticks (like Balboa) that we carry – Sleight of Hand, Gifford Hirlinger, that weren't open on a Wednesday. Had I actually planned this trip better I could have probably gotten them to open up for us.
Next up was Kontos Cellars in downtown Walla Walla. Please note the incredibly cute server. Also please note the prices in the upper left hand corner – these are VERY TYPICAL for Walla Walla wines. I think its cartel pricing at work. Again, free tasting and 20% off. And they are in distribution with one of our distributors, but the price point is a hard sell in our neighborhood. Favorite at this stop was their 2012 Malbec ($44).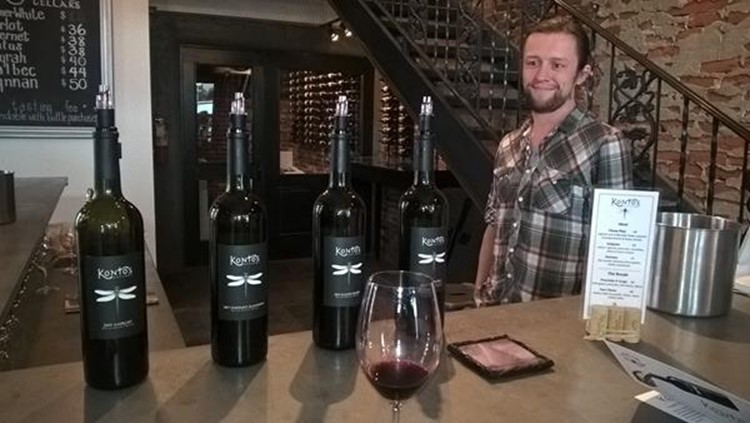 The final winery was El Corazon – which Darcie had called a week earlier to set up a private tasting. Not in distribution, and the same pricing structure as Balboa and Kontos, but definitely a different attitude. Hey, they even put out snacks for us! Toss up on my favorite between the2012 Pistelero, their Bordeaux Blend ($40) or the 2013 Swordfight, a Syrah/Mourvèdre Blend ($50)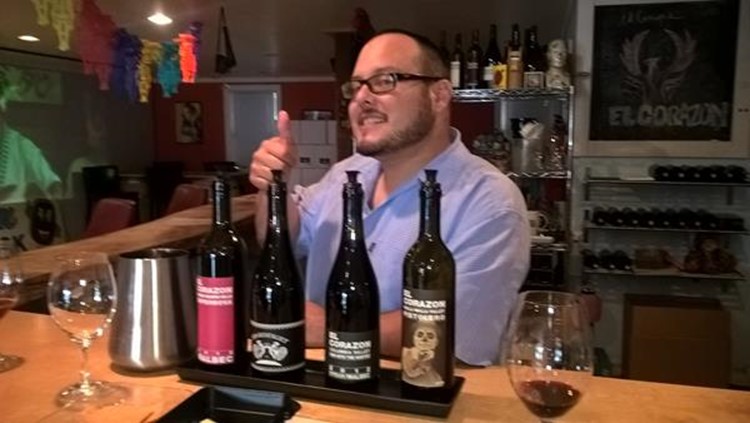 And the décor of the place is a hoot!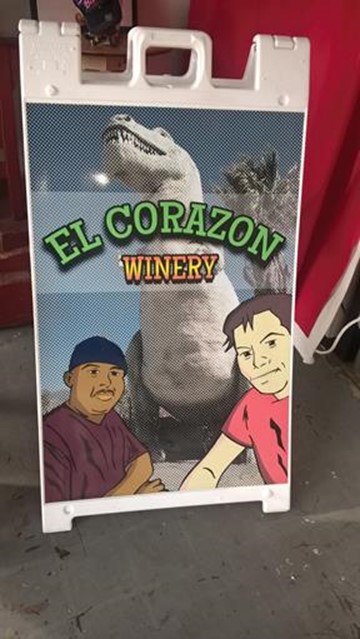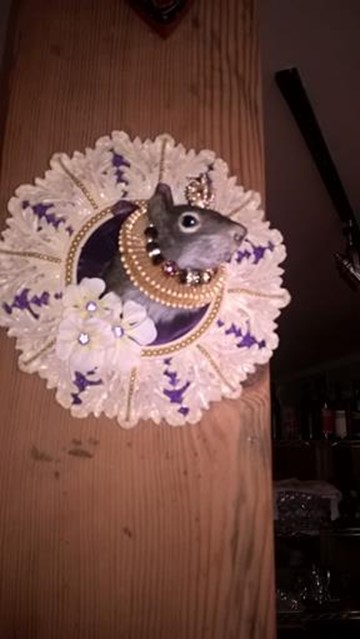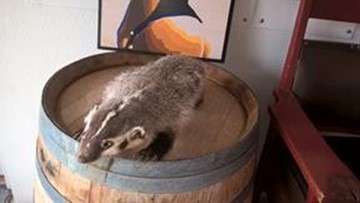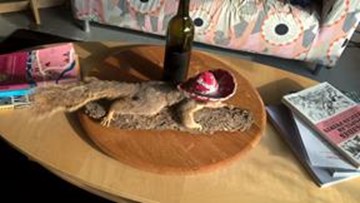 And they do have an amusing policy of throwing out people who are assholes: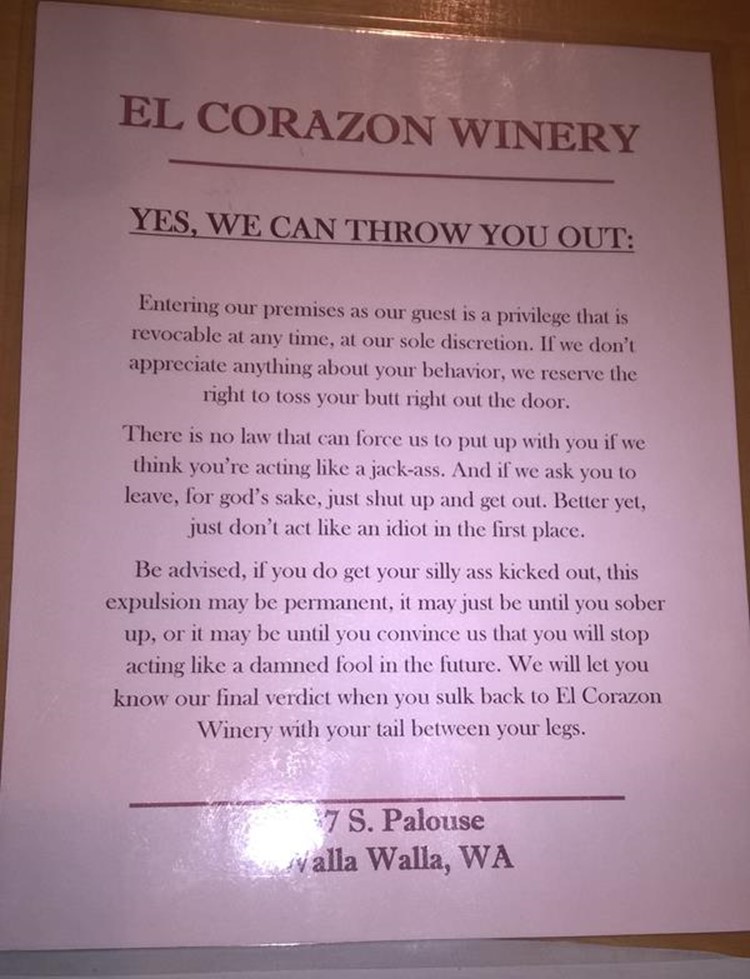 No cheap wines in Walla Walla.
A late breakfast was at Bacon and Eggs in downtown Walla Walla. The girls split an order of Grits and Shrimp and a couple of Virgin Marys: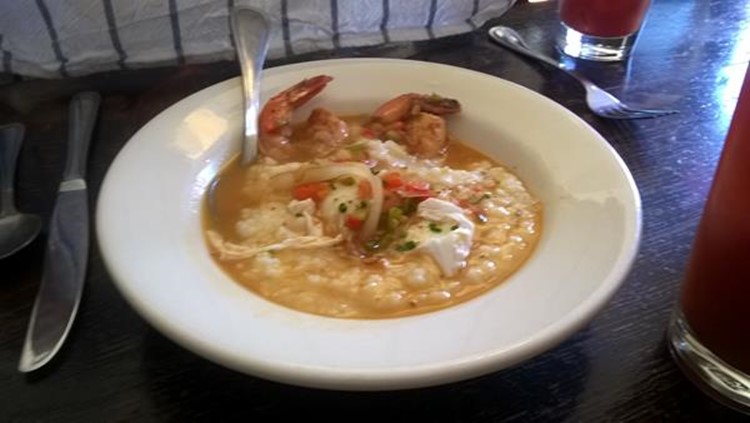 I went with the Rueben, and my Mary was no Virgin, which was WAY too much food, but damn tasty.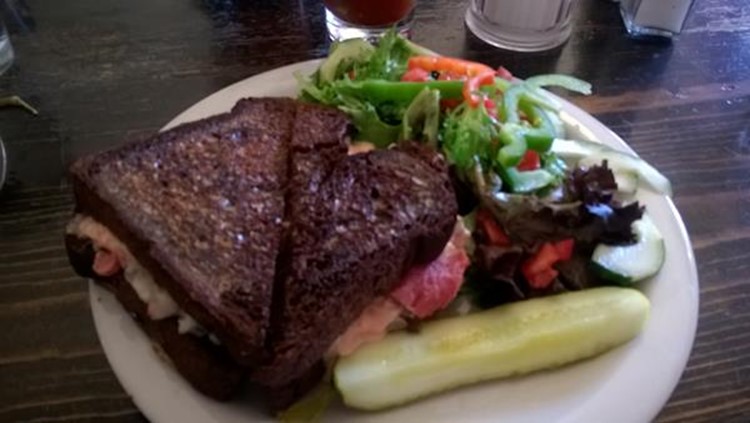 Time to head back to the big city – and no airport lounge in the Walla Walla airport which is 10 minutes from the girls place. And no TSA key for my bag, so once again I had to give them the combination to the lock. That's now TWO airports (other is ABQ) that don't have complete sets of TSA keys.
No first class because these are Q-400 Turbo Props – but free wine, and it's a 45 minute flight in the exit row.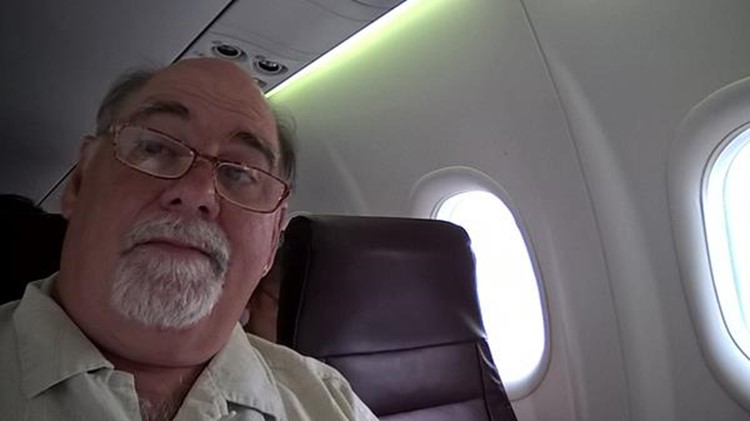 Home again, home again.
[215.0]