Some of you have been following my obsession with Amtrak Guest Rewards and gaming the system. Well, the game is changing as of January 24th. Here is the current zone system: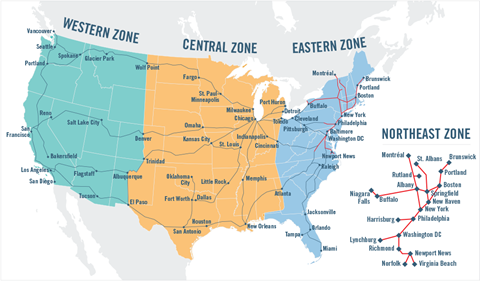 Amtrak Guest Rewards


Sleeper Rewards

Zones

Roomette

Bedroom

1 Zone

15,000

25,000

2 Zone

20,000

40,000

3 Zone

35,000

60,000
Under the new system it will be an almost complete rip-off of the Delta SkyPesos program. It's all about the dollars you spend and how you spend them, including no points earning for slightly discounted tickets:
Q: What fares do not qualify for point earning and redeeming?
A: As is the case today, members may not earn or redeem points for Amtrak 7000-series Thruway services or the Canadian portion of joint Amtrak/VIA Rail Canada services. Additionally, discounted Amtrak fares (including Saver Fares, AAA discount, Senior Fares etc.) will not be redeemable.

Currently Saver Fares aren't eligible for the AAA discount, but at least you still get the dollar spend – pity my rail buddies like Solus+ who gets the senior discount (which is the same as the AAA discount). So, if we look at some older posts you can see lots of examples, but I'll use my favorite trip as an example: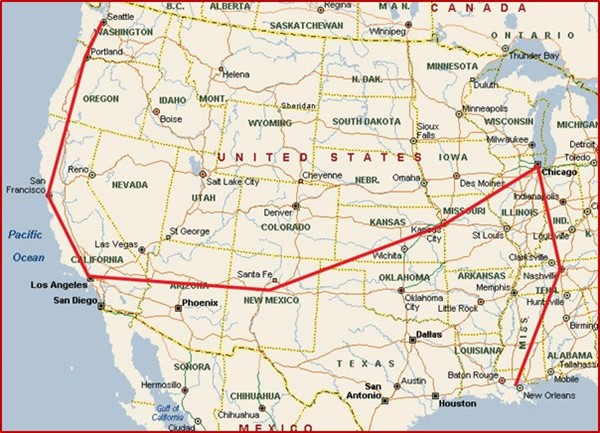 Currently this is considered at Two Zone Award Ticket costing 20,000 miles in a Roomette and 30,000 in a bedroom. These tickets are for two passengers including all your meals and access to the Metropolitan Lounges in (on this itinerary), New Orleans, Chicago, Los Angeles, and Portland.
Under the new scheme this routing would be…
Post January 24, 2016
Amtrak Guest Rewards Redemption Values
How Far Out

Roomette Retail

Points Cost

Price Per Point

Old Points Cost

Price Per Point

3-months out

$ 1,733.00

59,789

$ 0.03

20,000

$ 0.09

6-months out

$ 1,529.00

52,751

$ 0.03

20,000

$ 0.08

9-months out

$ 1,657.00

57,167

$ 0.03

20,000

$ 0.08

How Far Out

Bedroom Retail

Points Cost

Price Per Point

Old Points Cost

Price Per Point

3-months out

$ 2,872.00

99,084

$ 0.03

40,000

$ 0.07

6-months out

$ 2,592.35

89,424

$ 0.03

40,000

$ 0.06

9-months out

$ 3,339.00

115,196

$ 0.03

40,000

$ 0.08
Some notes on the chart above. Three months out from today is mid-December (mid-season, pre-Christmas), 6-months out is mid-March (low-season), 9-months out is mid-June (high-season).
As you can see, under the new "scheme" points have been devalued by 2-3 times.
What to do about it?
If you haven't bought your maximum number of points this year (15,000), top up that account and book your trip before January 24th, 2016. Current costs are .04 each, but sometimes they have bonus points sales (up to 30% extra points), though I doubt that is likely to happen again before they change the system.
Get the new Amtrak Chase MasterCard and pray that your 20,000 points bonus (after spending $1000 in the first three months) hit your account before January 24th, 2016 and book that trip (and don't change it) under the old rules. They say 8-12 weeks posting time so spend that thousand dollars quick.
Take the train this fall between 9/21/2015 and 11/21/2015 and register for the Double Points Promotion.
Looks like I'm going to bank as many miles as I can over the next couple of months, and book as many trips as I can before the middle of January since once the new program is in place, that will be the end of my freewheeling days on Amtrak.
And in other news, Amtrak has just released a bunch of new ads to get people to take the long distance trains – the first in 15 years. Maybe there is hope for the system after all. It's a lifestyle choice, not a dollar choice.
[217.4]