Time to take another "cruise virgin" for a trip. I keep helping Salamander tick things off his bucket list. Not sure how I'm going to pull off Greenland – at least not this trip. This trip is a simple Vancouver to Los Angeles 3-night "cruise to nowhere".
But first, we have to get to Vancouver – that means the early train – Business Class so we are the first to get off and grab a cab. At King Street Station in Seattle: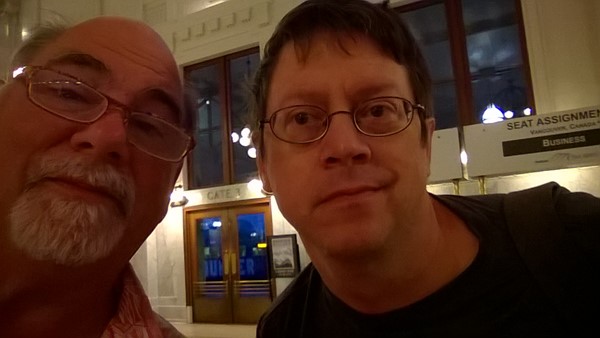 The hell that awaited us trying to check in and board the boat. Vancouver has consistently sucky boarding procedures. At least there is now an Elite line for us to use. It's an improvement, but there are no Elite lines for the next long line, Immigration (which is handled by US Border Patrol in Canada):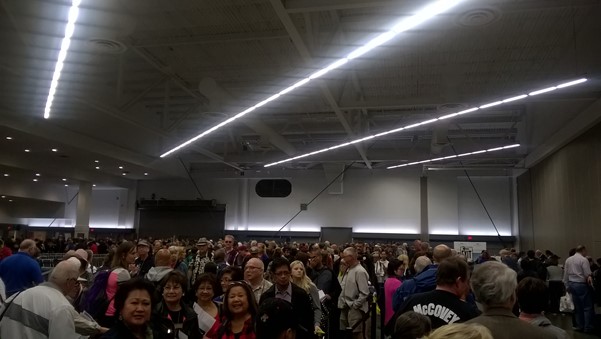 Almost made me wish for a wheelchair since they go to the head of the line. But eventually we make it on board – but past the 1:30 cut-off for sit down dining.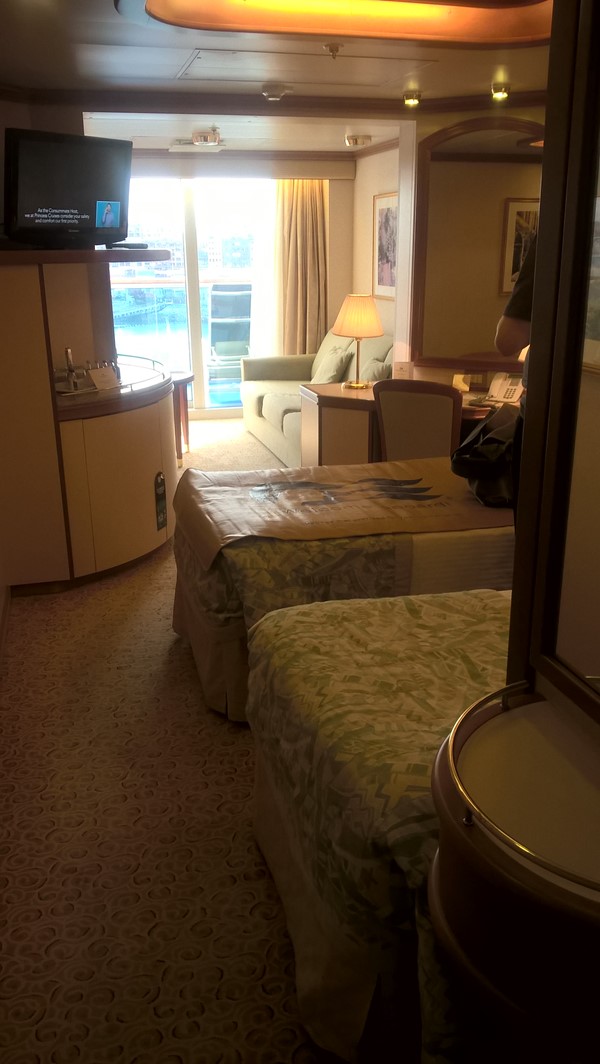 This would be the "Mini-Suite". In the "Balcony" cabins you don't get the separate seating area.
After a quick bite, it's time to settle into the real reason I cruise. To hang out on the deck with a cocktail and catch up on my reading: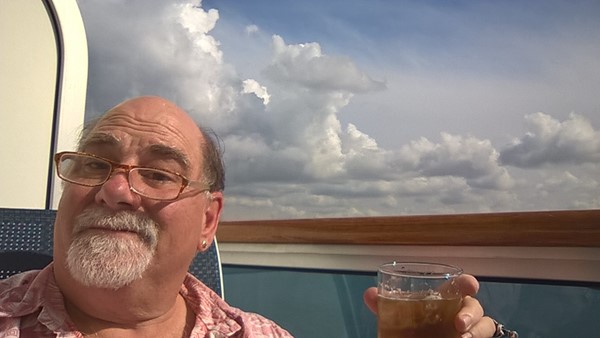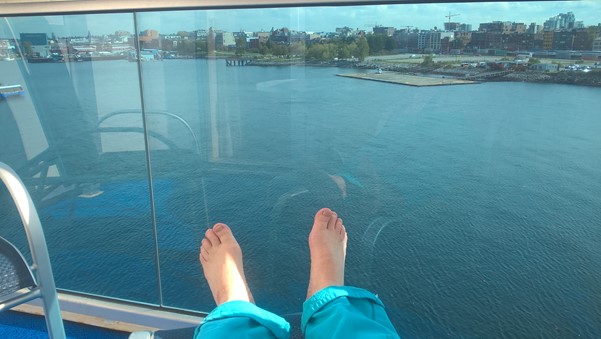 Salamander on the other hand prefers the bed (and couch)…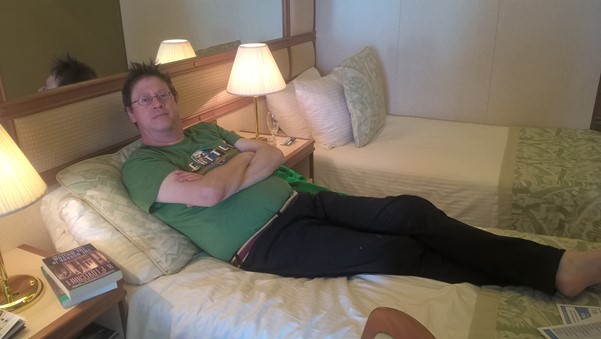 After the life boat drill, which I wish they would do what Holland America does which is if you've cruised before, you can leave your life jacket in the room it was time to depart from Vancouver: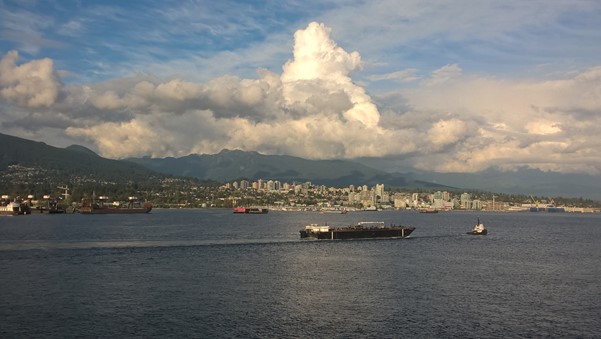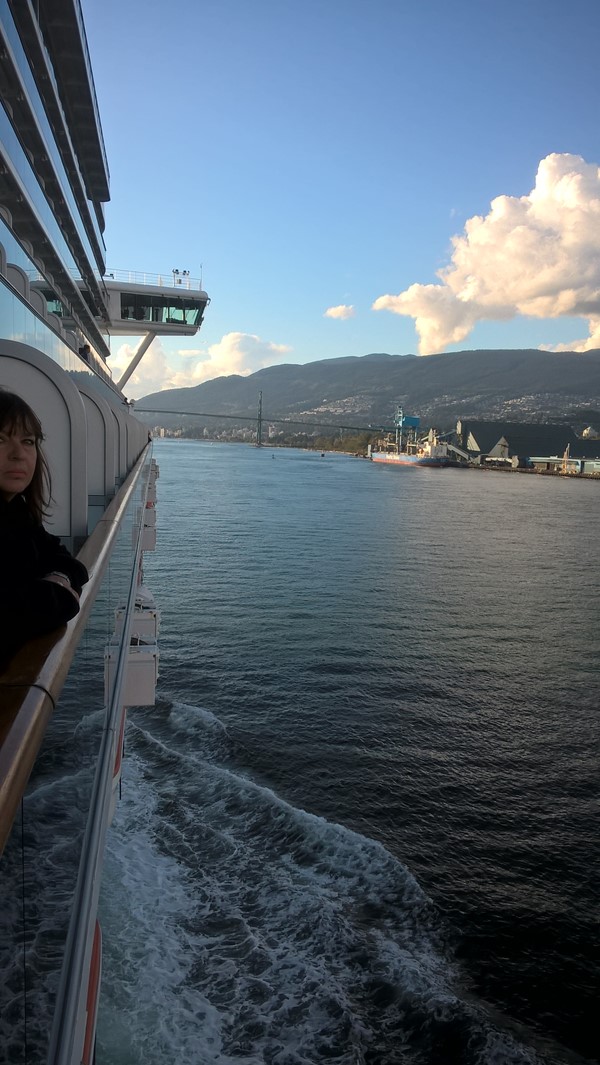 No LGBT Get Together on the schedule tonight – posted a note on the FaceBook Princess Sea Men private group about the absence – turns out there wasn't one on the overnight from Seattle to Vancouver on Saturday. Guess I'll be filling out the survey at the end of the cruise with a complaint or two.
Before long it was time for dinner – just some random food pictures…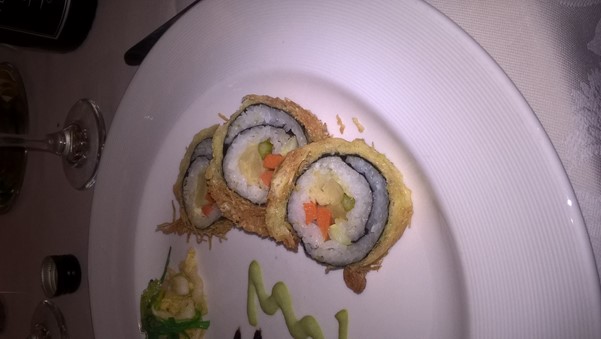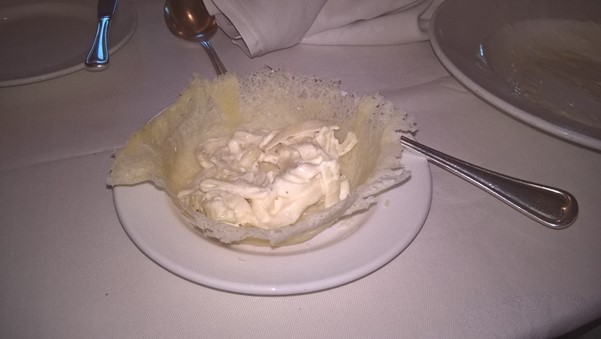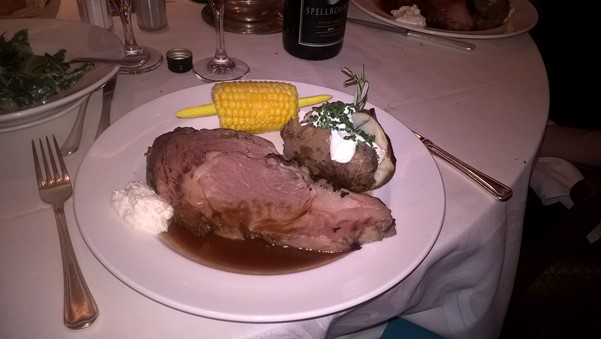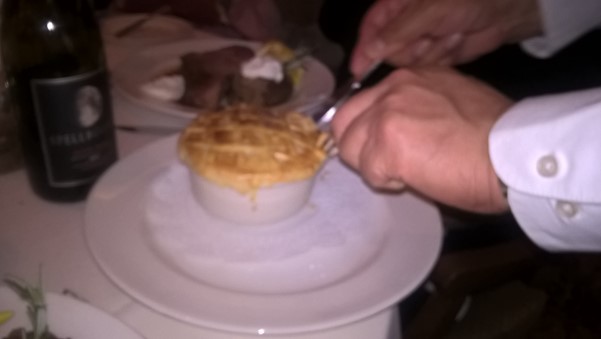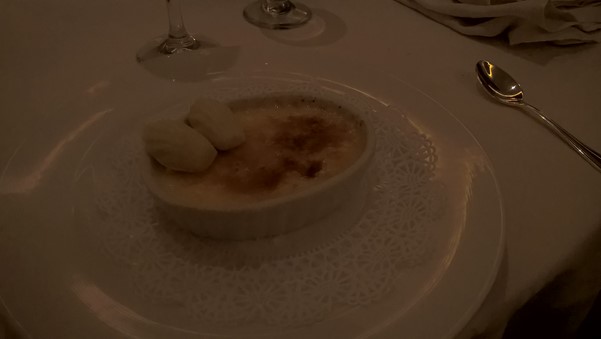 Yep, that was a lot of food for dinner – add a bottle of wine and a double espresso and Cointreau to complete.
Got back to the room and Mary Gay (our room attendant) had thoughtfully arranged our booze selection and filled the ice bucket. All the minis are from the mini-bar that they fill free the first time for Elites: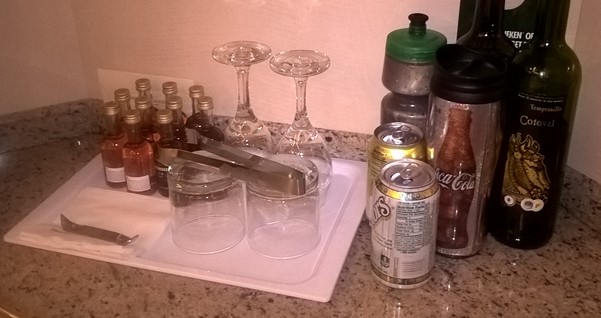 When to one of the shows…the intro to the cruise show: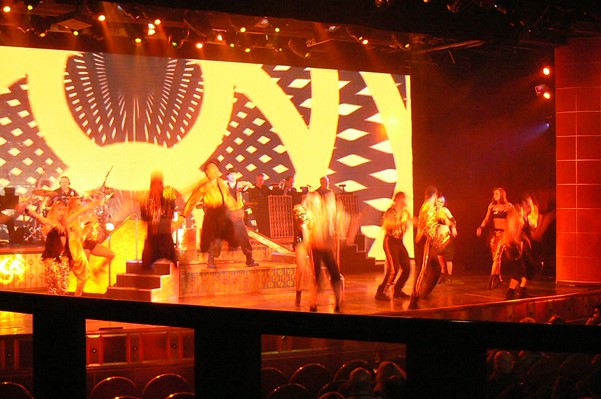 Tomorrow – a weather change…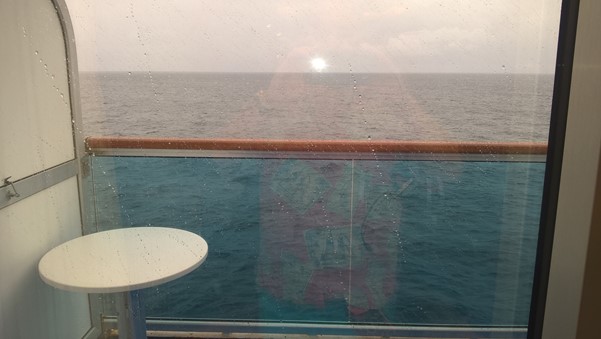 And no LGBT gathering, AGAIN….but dinner is served!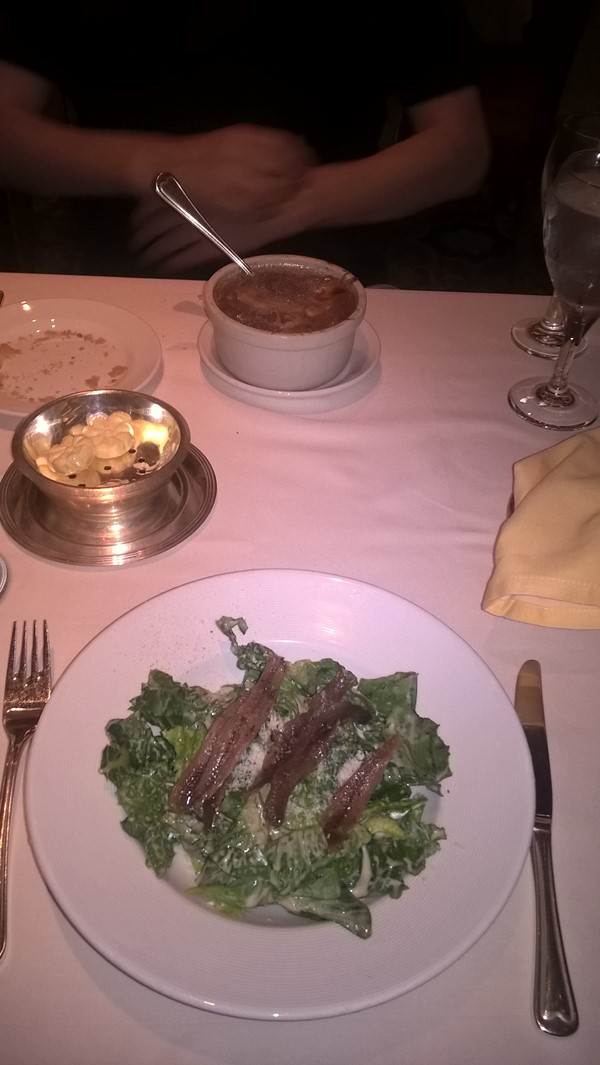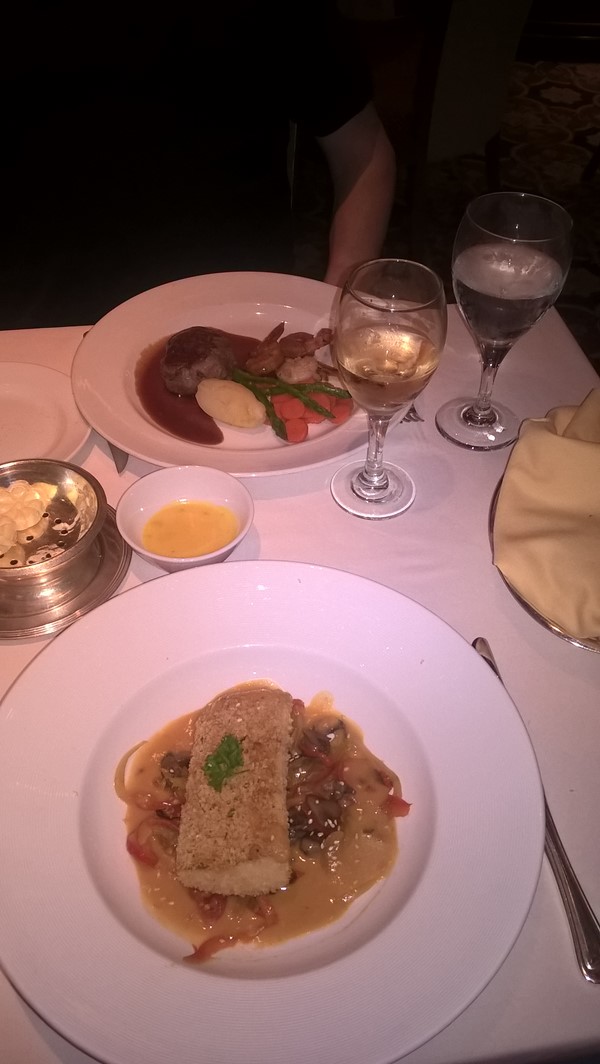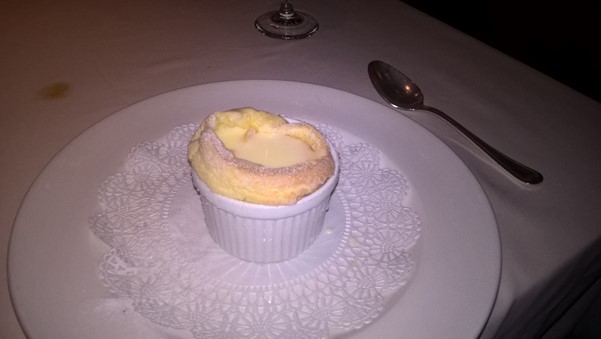 Another show tonight, this one magic – and he was pretty good (and cute to boot).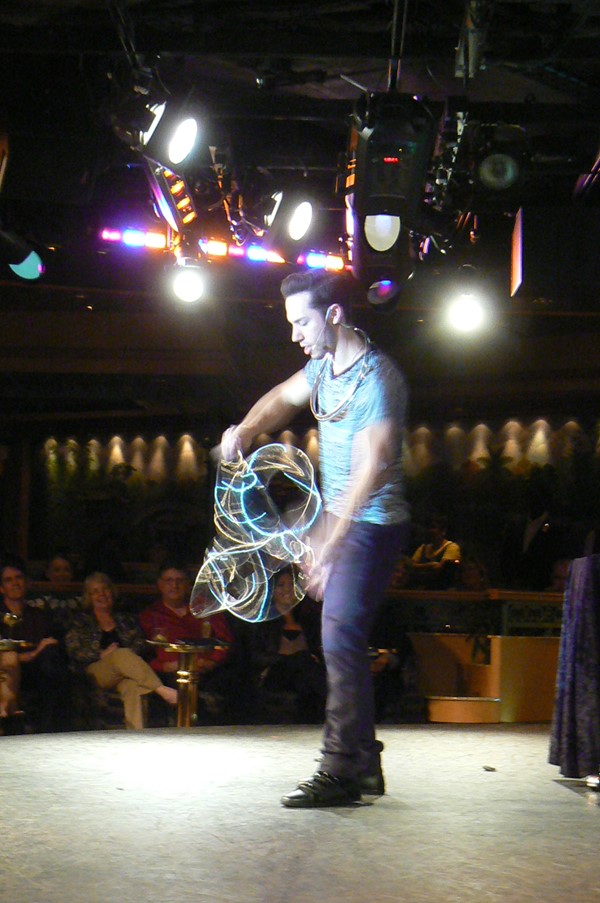 And when we get back to the room – my laundry is back! Another Elite benefit is free laundry and dry cleaning, so I save mine up.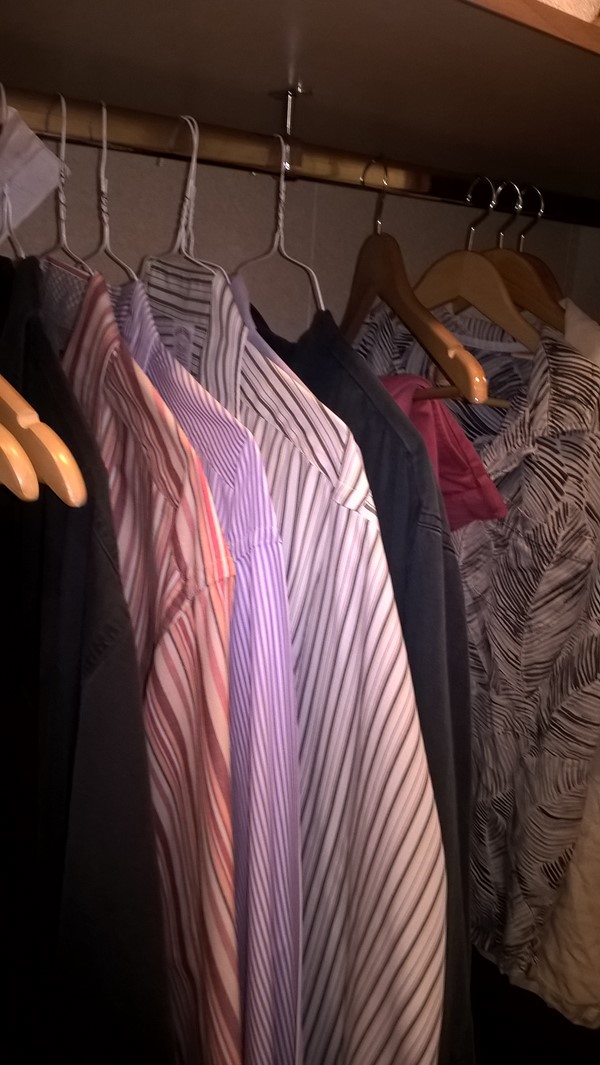 And another day – and it's a sunny day!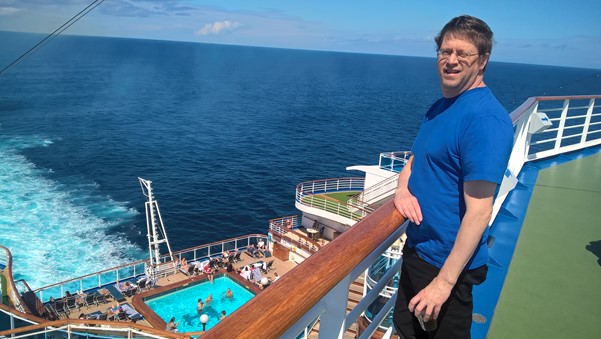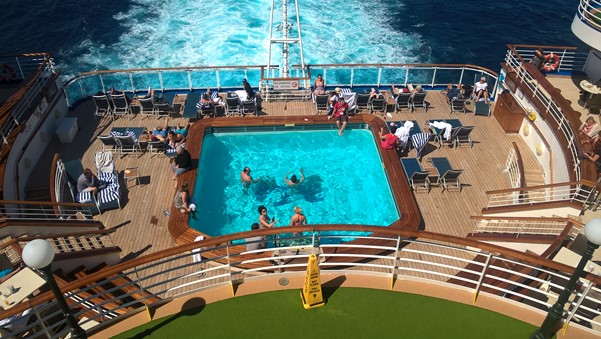 And it being the final day – its DUTY FREE time. Here is what I scored for $84: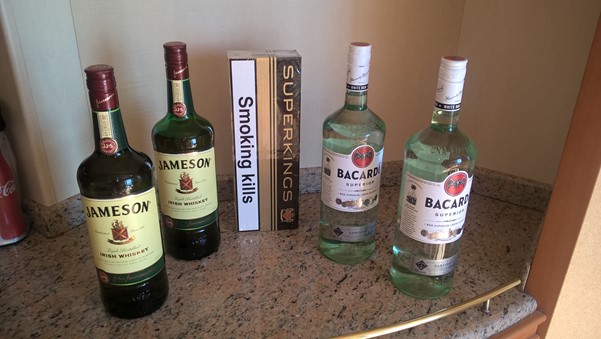 Here is how Salamander spent his afternoons: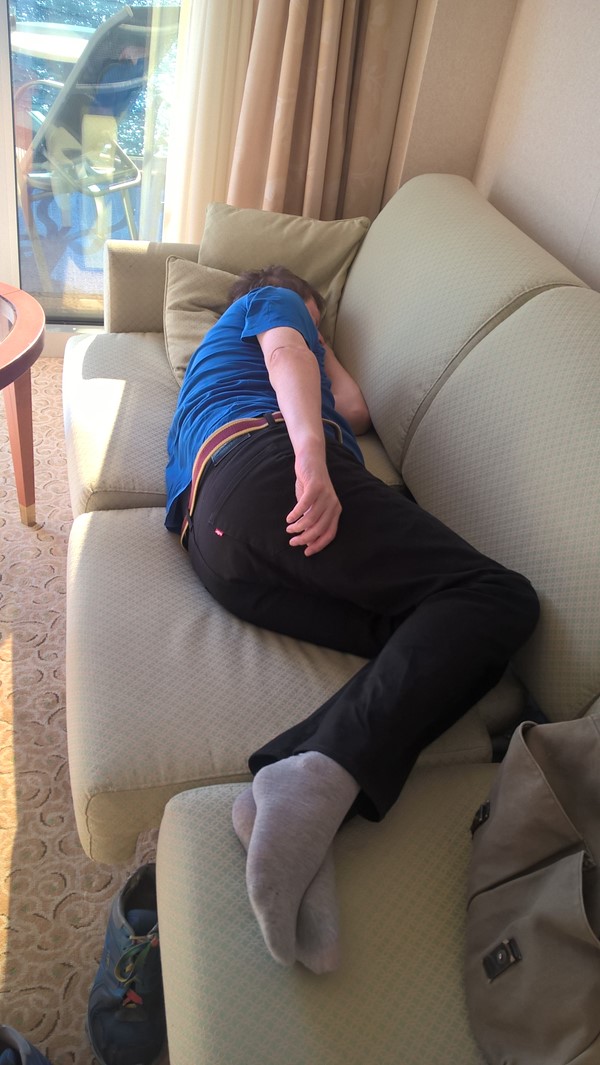 And me: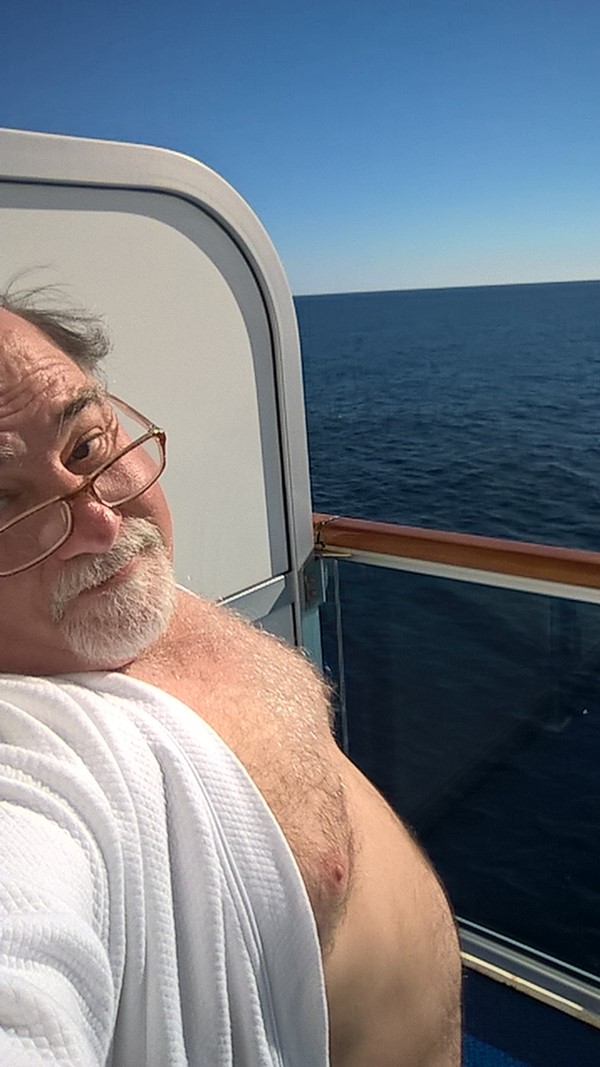 Last night onboard there is finally an LGBT gathering – well attended! 38 people with a half dozen swinging through to say hello. It was almost like a gay bar.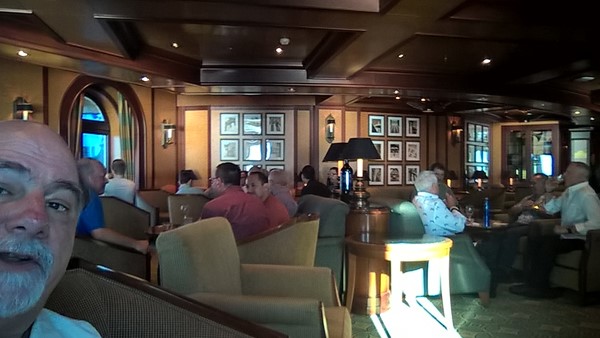 And a zoo for the last night dinner. Lots of people waiting to get in for dinner – luckily we were number one in line with a request for a two-top (which we got).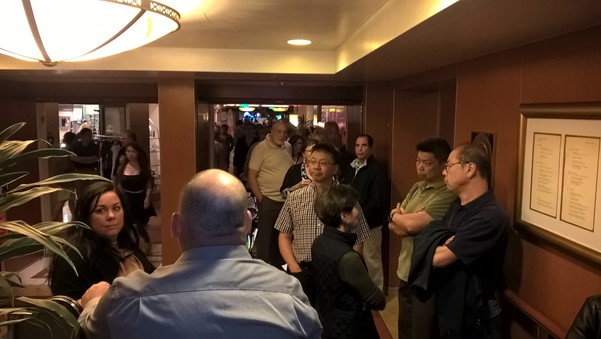 No food shots – guessing you are tired of see them. But we did go see the comedian who used to be part of the Beach Boys: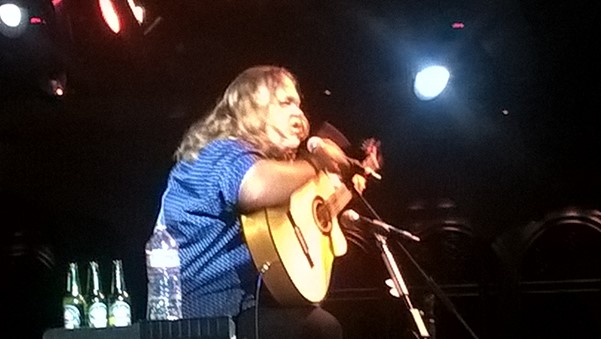 Off the boat early and through customs (which was basically collecting the forms) and off to the airport we went – arriving 6 hours early which meant some wrangling to get our bags checked that early, but got it done, and off to the Board Room to hang out, eat, drink, check mail, watch TV: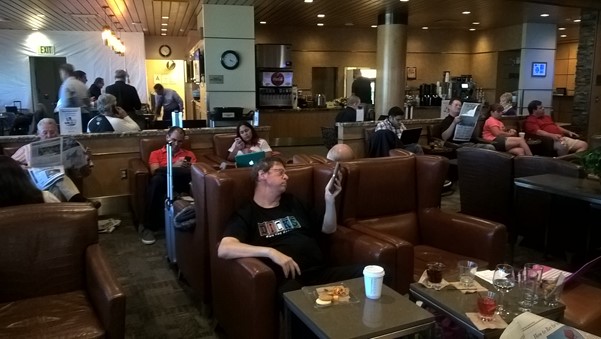 And forgot to mention, Salamander and I got upgraded to First Class for the way home, which meant dinner on board: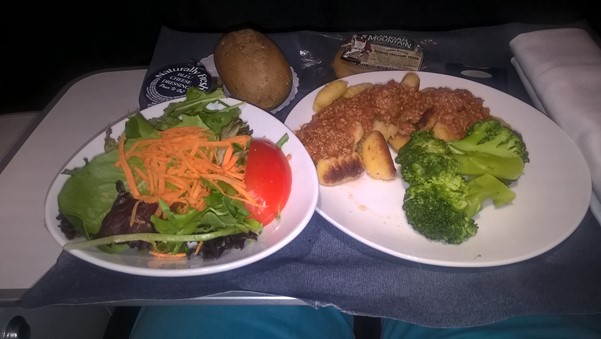 Cab to the house, then Uber'd Salamander home. Time to head work for the weekend before heading out on the annual Birthday Ramble.