I had the rare (and free) opportunity to attend the opening of ArtAidsAmerica at the Tacoma Art Museum. It's pretty amazing that this very controversial art opening in happening in the generally sleepy town of Tacoma, Washington, though I noticed some heavy hitters from the Seattle art scene in attendance. The exhibit runs through January 10th.
ArtAidsAmerica is AIDS seen through the lens of artists who lived through the epidemic, some of them making it through alive, many not so lucky.
And because you all know I love my food and booze, first that, then the art – as in, start off light, end heavy.
Good to know that The Tacoma Art Museum features my friend's wine, Locus (they had the rose, which is lovely):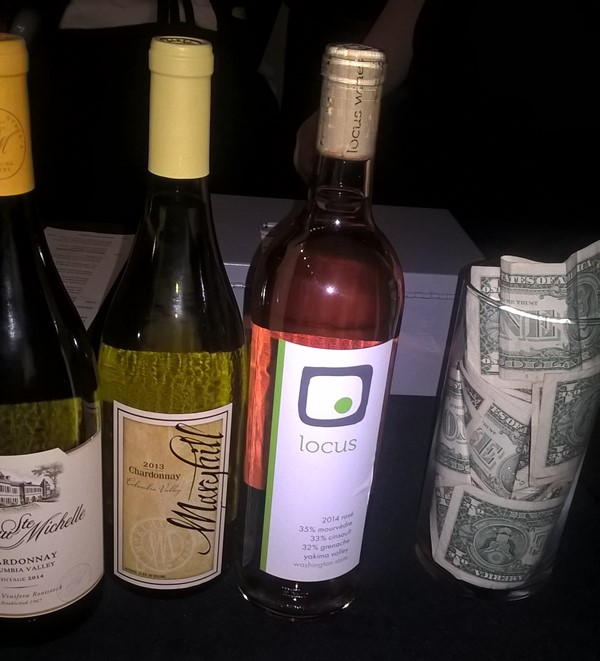 Funny how I totally got the focus of the shot to be their wine. And then there was the Macaroni & Cheese Bar (think bacon bits, green onions, shaved asiago, etc.):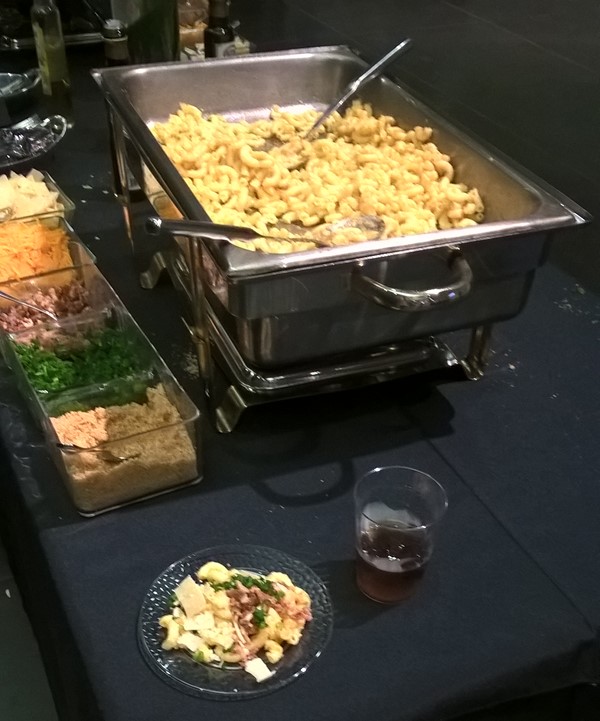 But really this is about the art – it was a sobering display, one that at many times left me with tears streaming down my cheeks, and I was not the only one.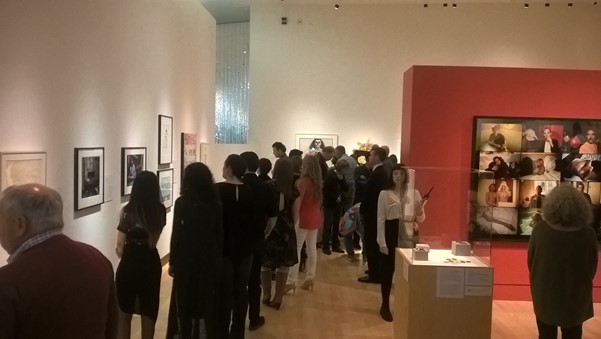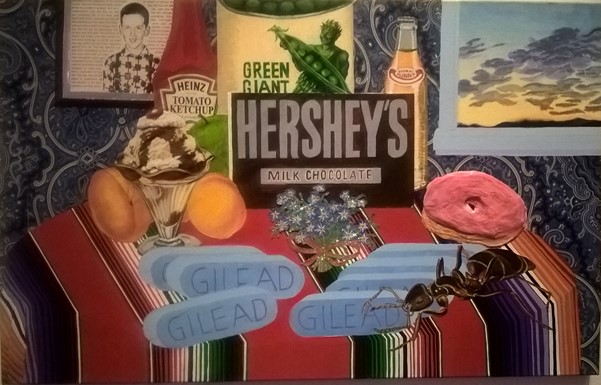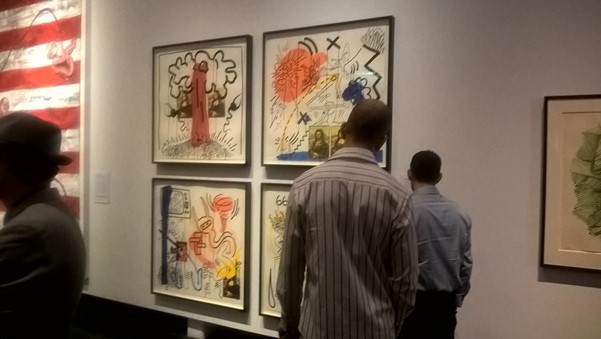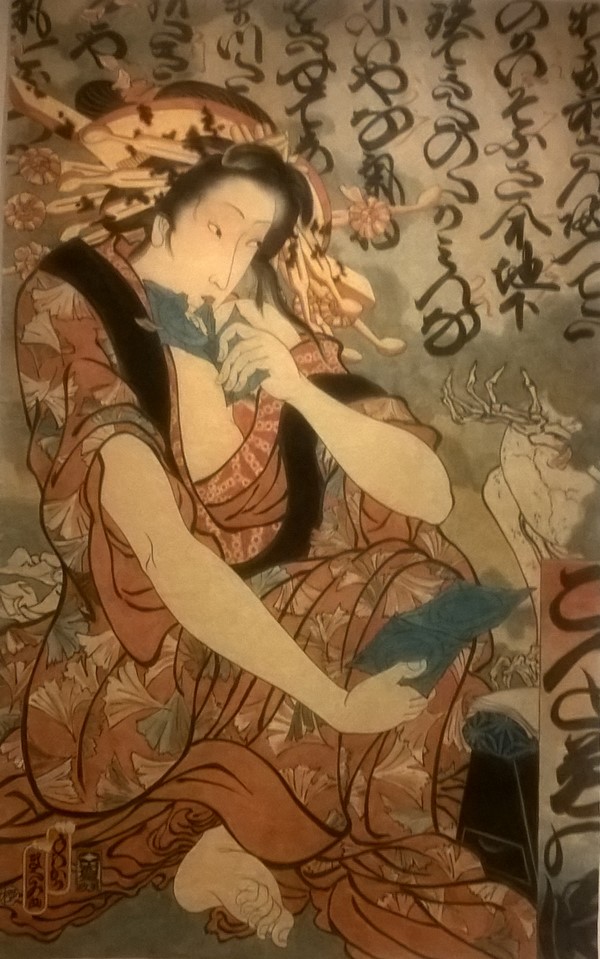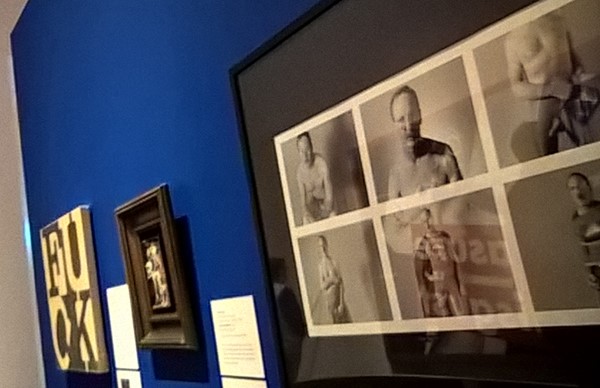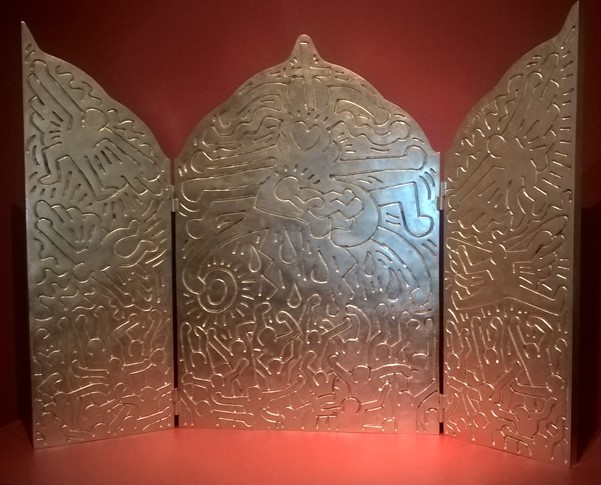 The last being a Keith Haring tryptic. An incredible exhibit – one that made me join The Tacoma Art Museum at the Pioneer Level which means guest passes, big discounts at the store, free entrances to other museums – INCLUDING EMP which I might finally see – that alone was worth the $125. That, and I wanted the Museum to know that I appreciated them being the launch city for this groundbreaking exhibit. When I got an email from TAM, I inquired as if more people had joined. They got a handful of new members that night. Yahoo.
My invitation was from one of the artists, who I will refer to as CIM since I don't have his permission to use his name and suddenly he's become VERY concerned about reputation/image/legacy, not truly sure, but I won't include a non-controversial picture I snapped and DEFINATLY won't include the "photo booth" candid shot that he was spitting mad that I posted on Facebook, that he saw, and INSTANTLY asked me to take down which I did, and sent him a photo of the physical photo ritually burning in a New Hampshire "Live Free or Die" ashtray – never one to waste a metaphor. Both actual and digital bits for both are now in the wind. Keep in mind – I've known this person for 30+ years – THROUGH the AIDS epidemic (some would say we still are in epidemic), published tons of his very edgy work, and yet, after all these years, this. Happy to bow to his wishes, but it has caused me to reevaluate our ongoing relationship. You either grow closer or you grow further apart. Personally I think he should lighten up – but everyone has their way of dealing with the world.
The exhibit is worth going to no matter your sexual persuasion.
[215.8]