I didn't realize how many people know about my phobia/dislike of hospitals so it came as a surprise when I got messages telling me what a good friend I was to actually FLY someplace to go to SOMEPLACE that I didn't really like – but, it's for a dear friend. Hard to imagine that two weeks ago we were travelling through the Midwest on our way to New Orleans to celebrate my birthday and now I'm here with him at the hospital. It was a planned surgery, one that was put off for two weeks so we could holiday first. The New Orleans trip had been planned for at least six months.
From the airport straight to the hospital: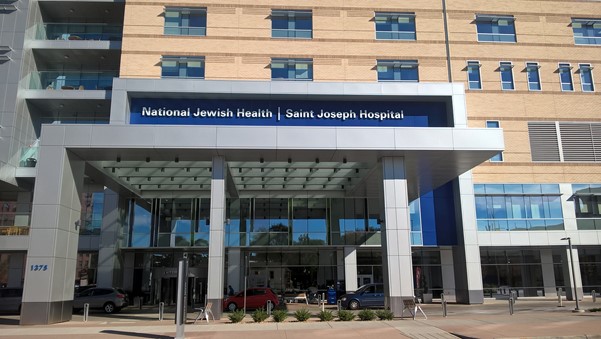 Apparently the Catholics and the Jews can coexist in medicine, both on the outside of the building and the inside. Each room has both a cross on the inside and a Mezuzah outside on the door frame: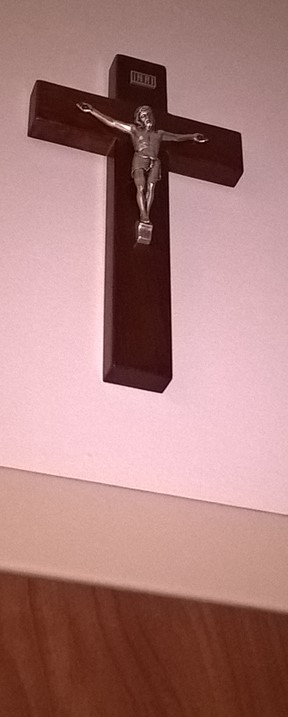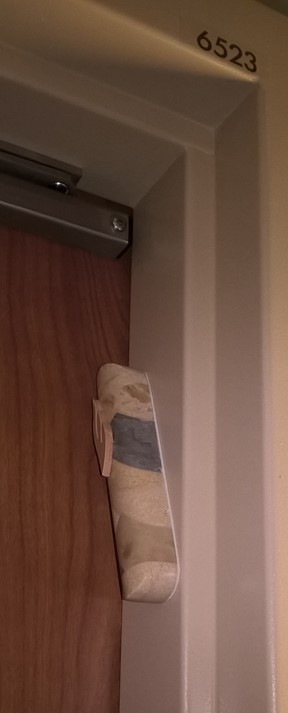 Guess we should a "before" shot…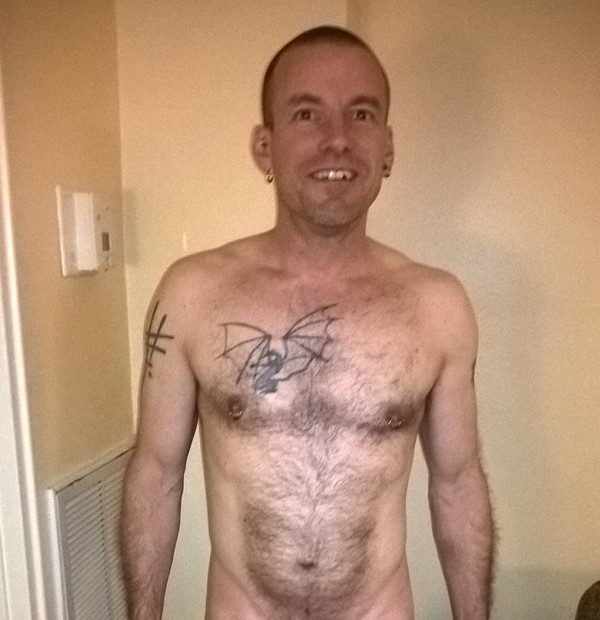 And then there are the surgery shots….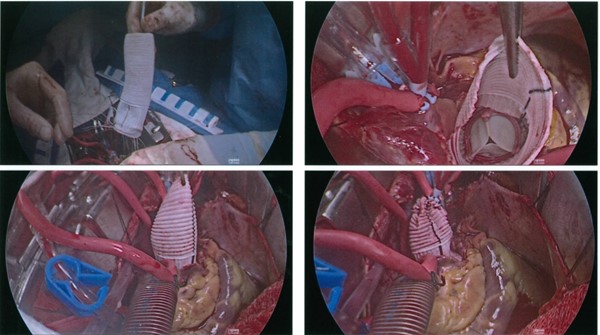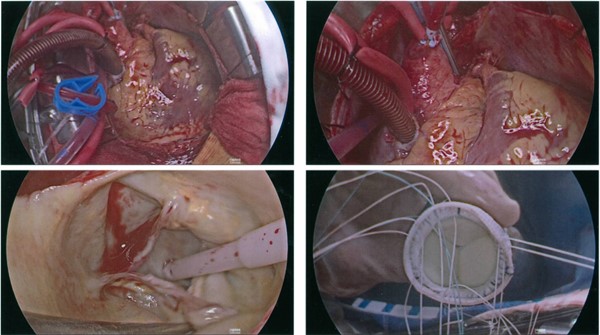 Hard to believe that's my buddy insides…but he has the photographs to prove it, along with the scar. Beside an aneurism (which they cut out) he had a leaky aorta, with only 60% of the blood making it through. Now he has a bovine (yes, as in cow) valve implant. He's now a cross-species wonder to behold.
Here he is post-surgery with tubes and wires and whatnot coming out of him.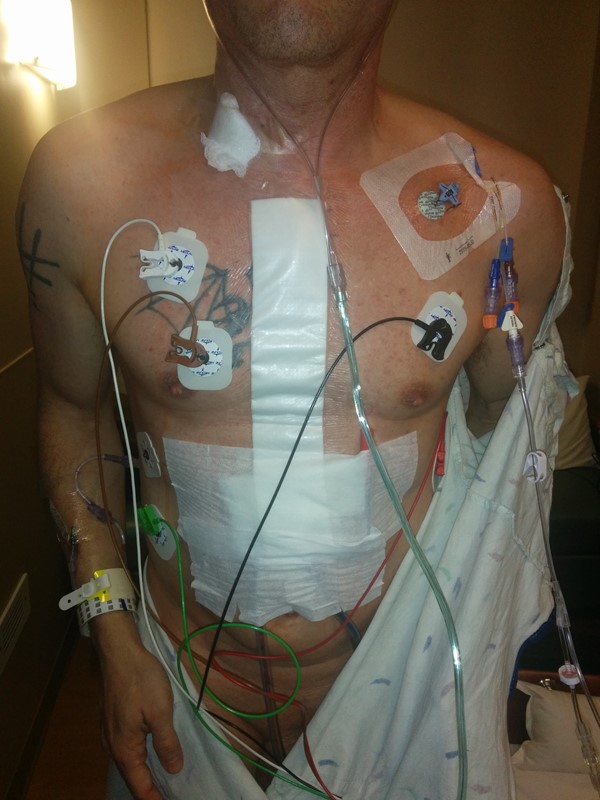 And resting semi-comfortably…as comfortably as one can who just had their chest cracked open – I took this shot the day after his surgery: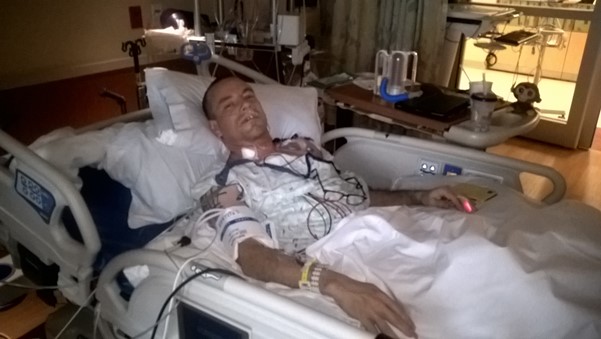 Wednesday afternoon (surgery was Monday morning) it was time to remove the drainage tubes – something I DID NOT stay to watch. I hung out with his father in the hallway. It's still hard for me to look at these pictures, but I have to size them: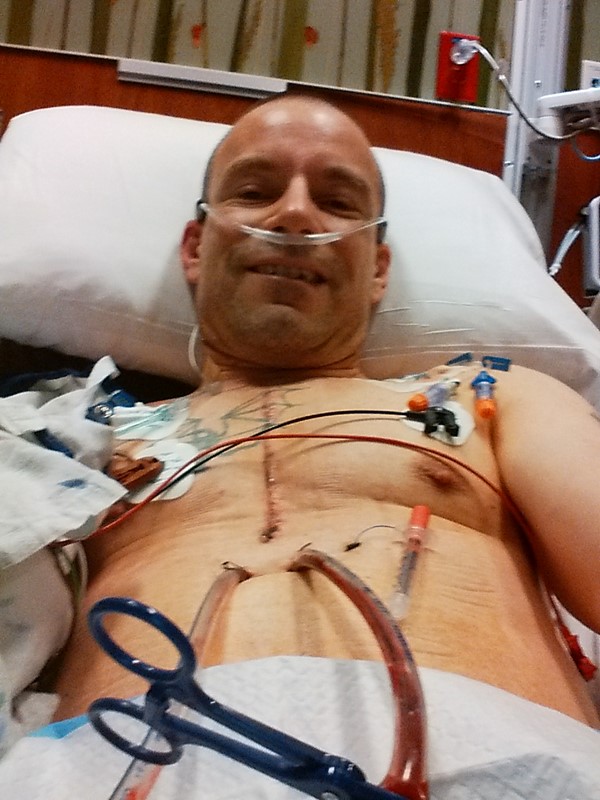 With the tubes out his color totally brightened as did his mood – sitting up and even walking: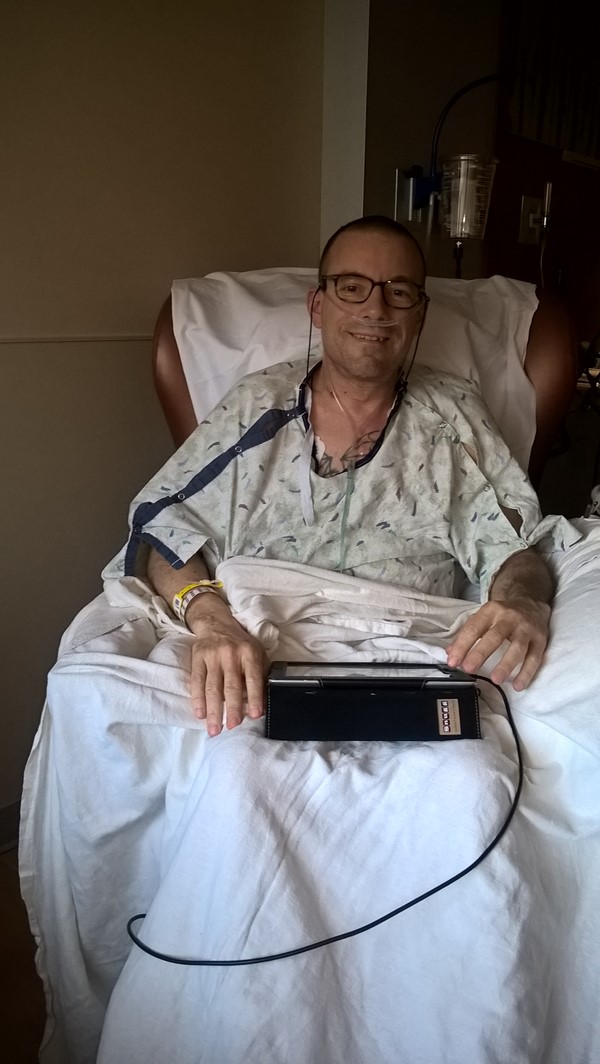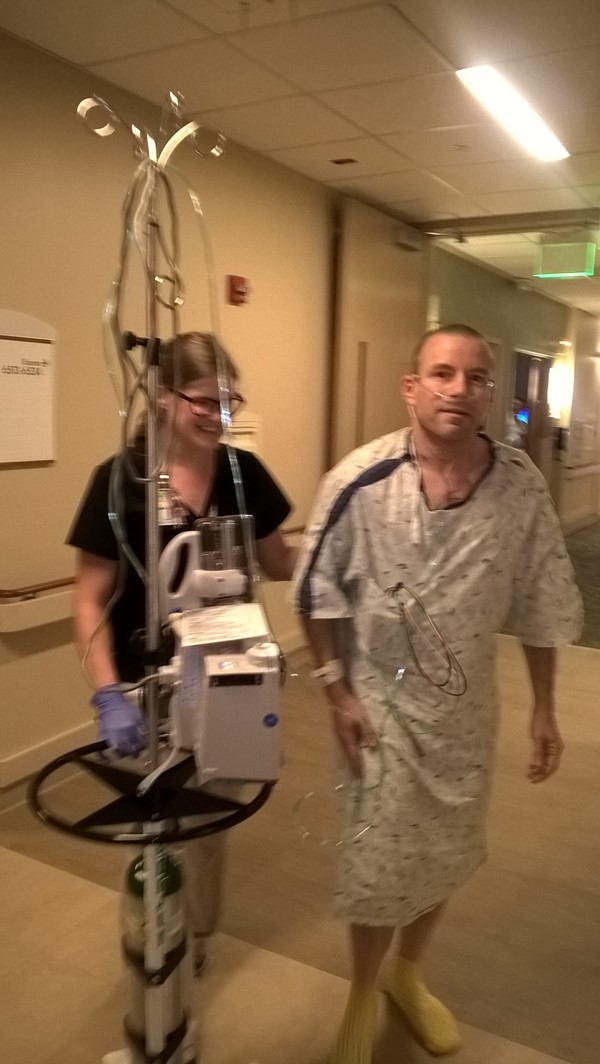 Had to leave Thursday afternoon – dropped by to visit – and he was pretty out of it. Mostly just held space for him. Apparently it's not unusual to have day four be a hard day – but they still let him go home later that afternoon, which is what he had been wanting.
As for me, after I left Dan I set up my office in the Admiral's Club at Denver International Airport: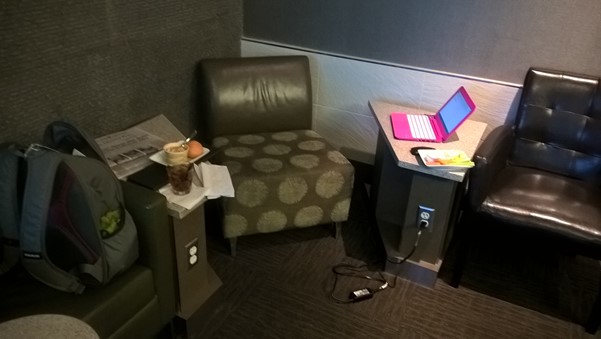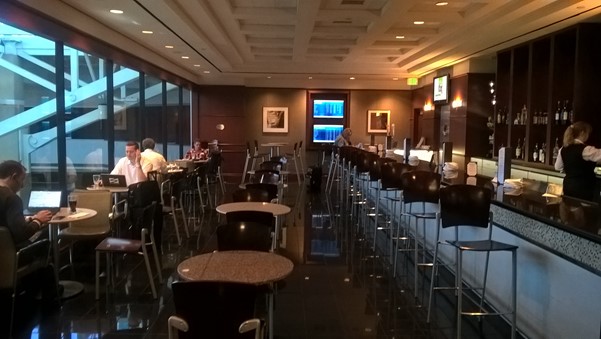 Not a bad way to fly considering I didn't get upgrades in either direction – generally I was in the mid-teens on a 30+ person list. Lots of 75K flyers sitting around me. As for the blog – probably not anymore hospital posts, but I've got a ton of trips planned – finally had to organize the paperwork since it was getting out of control. Each of those unbound books is an upcoming trip!
And to wrap up this post, an update on my buddy Dan. He was readmitted to a hospital closer to home for a couple of days because of a little pneumonia – but according to him, the food was much better (flat iron steak and mac & cheese) with the built-in bonus of an emotional support dog: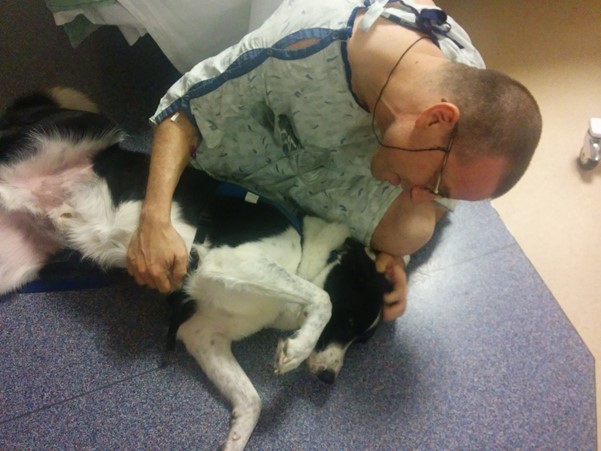 Next week, Berkeley!
[? ? ?]