When you discover friends are in town (well, not your town), you hit the rails!
Dear friends of mine from the Midwest are in Portland – one having moved there from DC, the other who helped with the road trip. What a lovely way to spend a day – up early (OK, that part wasn't so good), UBER to the train station early to see if you can use an "upgrade" coupon from Coach to Business (yes, but after much of the agent calling their help number, all was fine with a $3.50 extra fee because it couldn't be used with my AAA discount).
After all that was said and done, went to check in for the Coach trip south, and the Amtrak agent said, "Thanks for knowing the drill and having your ID out – here, have two seats to yourself." The day is getting better: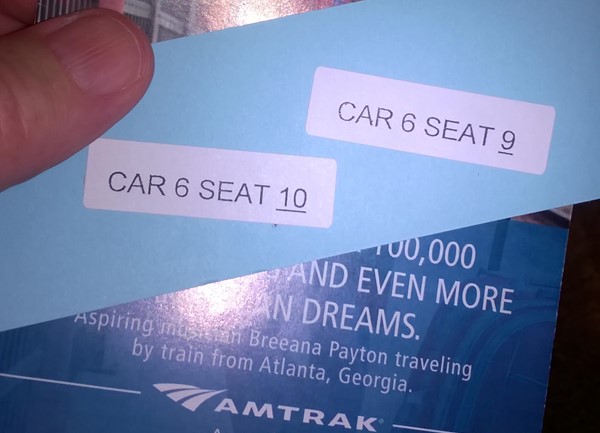 It was early, so it's breakfast on the track, which wasn't as bad as I was expecting….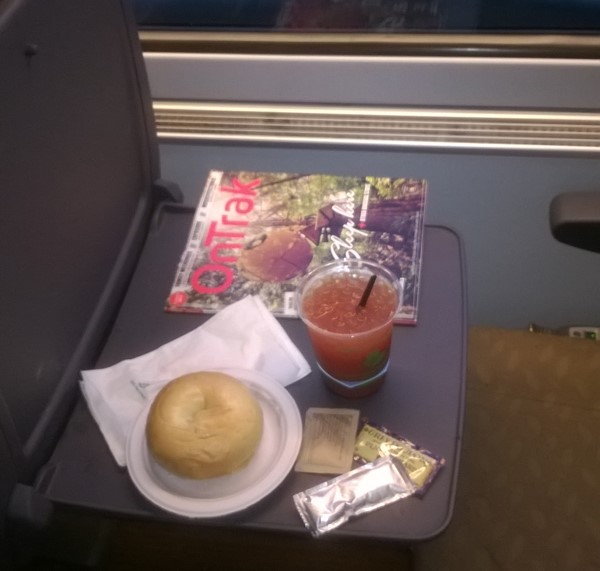 I was texting my buddy Roxy on the way down – and sent him this photo of me in Olympia (where he lives):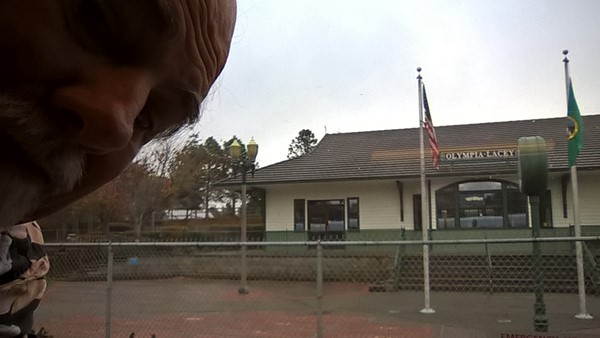 Yes, that is a Bloody Mary with my breakfast bagel sandwich. Lunch was MUCH better at Olympia Provisions in the Produce District of Portland….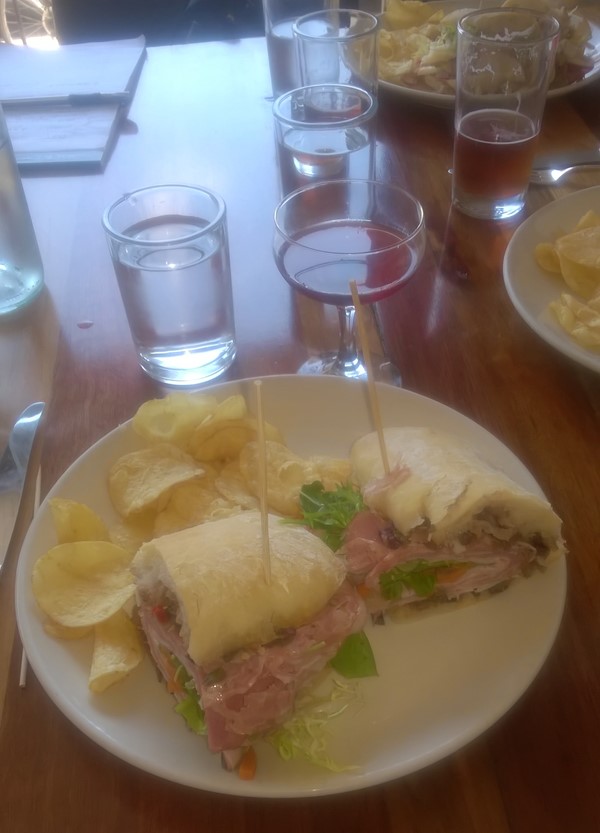 Yes, that is a Manhattan – cheers, Mom. That's "The Morty", mostly mortadella. The girls had "The Randy"….
And the three of us, with Retta "looking like a deer in the headlights."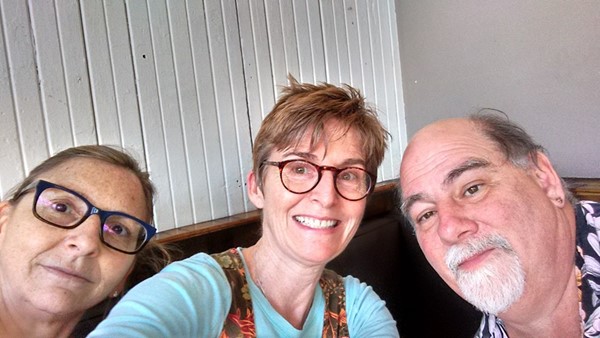 It was a quick visit, but a fun one. Got dropped off early to see if I could get a stamp for a Priority Mail envelope and maybe a passport photo. Turns out my old post office – the main branch for Portland – was swamped with people, so I just explored the station and took some great shots: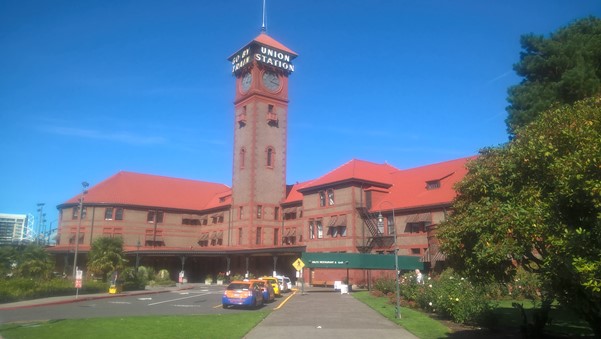 Gorgeous day, gorgeous station.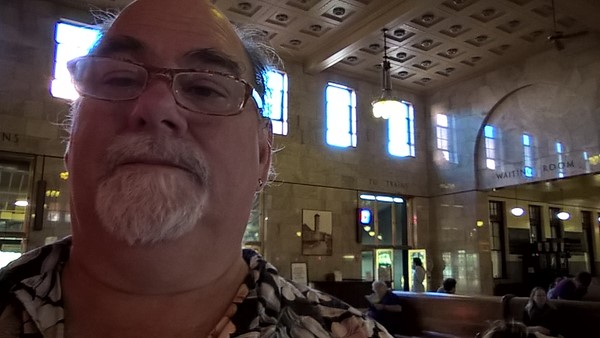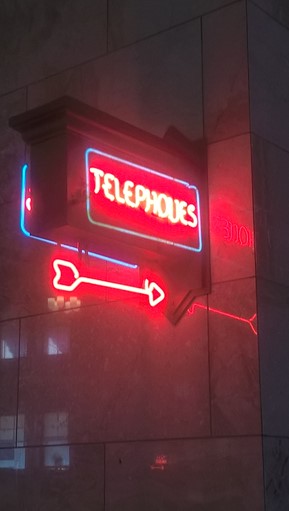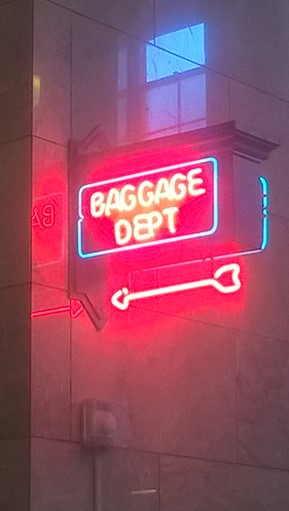 Yeah, this station is a class act – complete with incredibly stocked News/Cigar/Grill/T-Shirts/Postcards/TrainPins shop. Seattle needs something like that as there is at least as much traffic – guessing the rent would be crazy (but they did leave space for it in the station).
Saw a couple of private rail cars in the yard in Portland…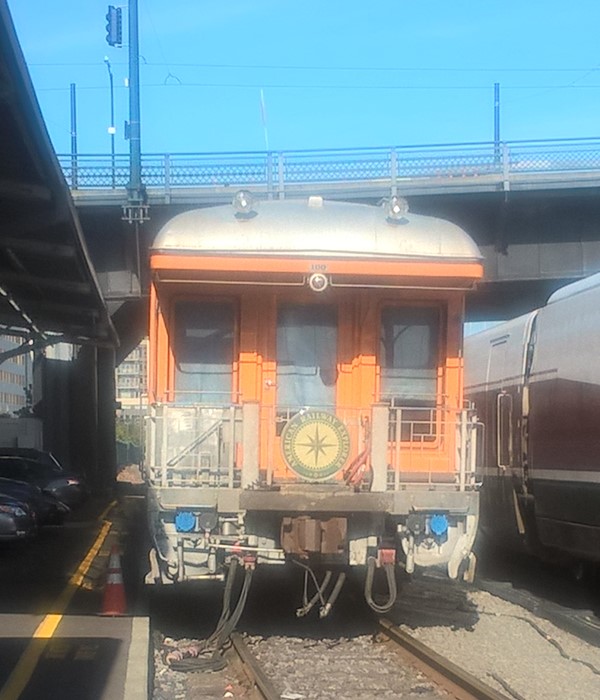 They belong to American Railway Explorer which owns three cars that they rent out. In the yard was the Kansas (pictured above) and the California.
It's a lovely run up and down the coast – for now. Soon they will shave off a very beautiful piece and save 15 minutes and have less train traffic to contend with – but you will miss these views: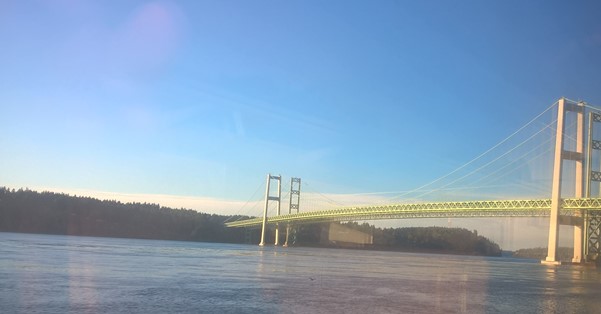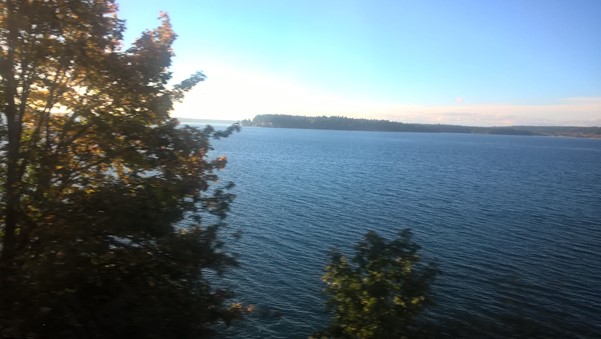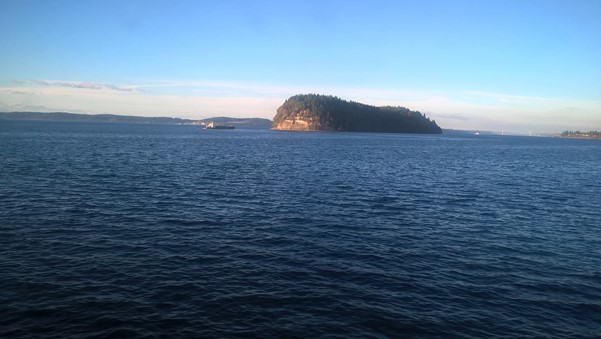 Can't match those views – the new route is inland…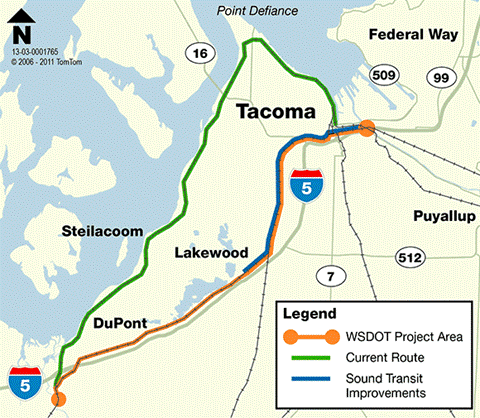 Those scenic shots were taken at about where Highway 16 (the Tacoma Narrows Bridge) crosses the water. New route will be faster, but I'll miss the view.
Home in time for a late dinner, for tomorrow it's off to Berkeley.
[? ? ?]