There has to be a dirty limerick in their someplace – I'm taking suggestions!
Ryan actually booked early November THREE MONTHS AGO and it's a good thing he did – every other week or so I'd email him, "still coming?" since there was always some good travel deal for that week.
He's doing a leisurely not anything really scheduled West Coast ramble with an initial stop in Colorado before he headed to Seattle. I made an exception and I'm hosting him for more that my normal three day max – in the end it turned out to be five days (maybe a record).
First night he arrived – sent him this picture so he would know what house he was looking for: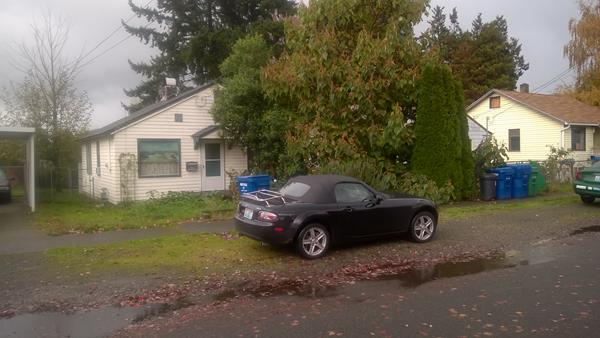 Yep – my house, my car, my untrimmed front yard.
Nice guy – lives on Nantucket, works in his families wine/liquor store – hence the reason for the exception to stay limits. I think this was dinner the first night with my buddy Whippet: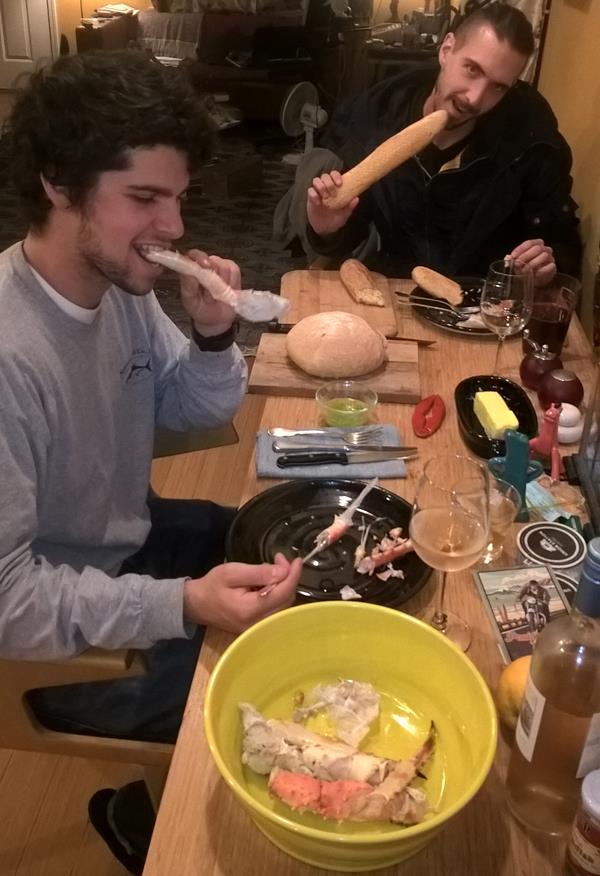 Surf and turf with King Crab Legs – I wanted to show him how we grow crabs on the west coast.
He was excited that I had a pass to the Museum of Flight – trying to get the MOST use out of that pass before it expires at the end of the year – took him over there and checked us both in and gave him my tour of the Concorde that they have open to the public, plus they've added some new plane in anticipation of opening their new airplane display space that's completely under a roof: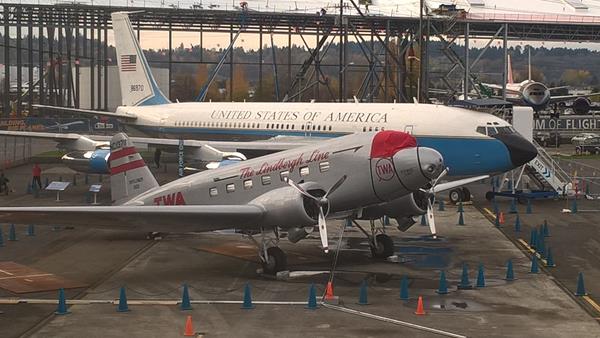 You can see it in the background even though it's actually on the other side of East Marginal Way.
I left him to explore and on my way back to car, caught this great shot of 737 fuselages headed from Wichita, Kansas to Everett for final assembly: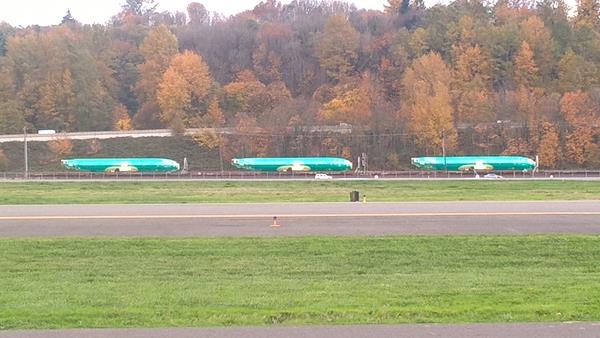 Just add some wing and a few other parts…
He also made use of my "North American Reciprocal" pass (came with the Tacoma Art Museum membership I bought to support the AidsArtAmerica exhibition) to go back to the Experience Music Project ($22 the first time he visited) to go play the old video games – not worth $22, but totally worth it if it's free. Most of his days were spent exploring the city and trying to decide whether he was headed north or south after my place.
I convinced him that since he was so close to Canada AND he had his passport that he should head north – dropped him off at the BoltBus on my way to work.
Thanks for the great visit Ryan, come back anytime.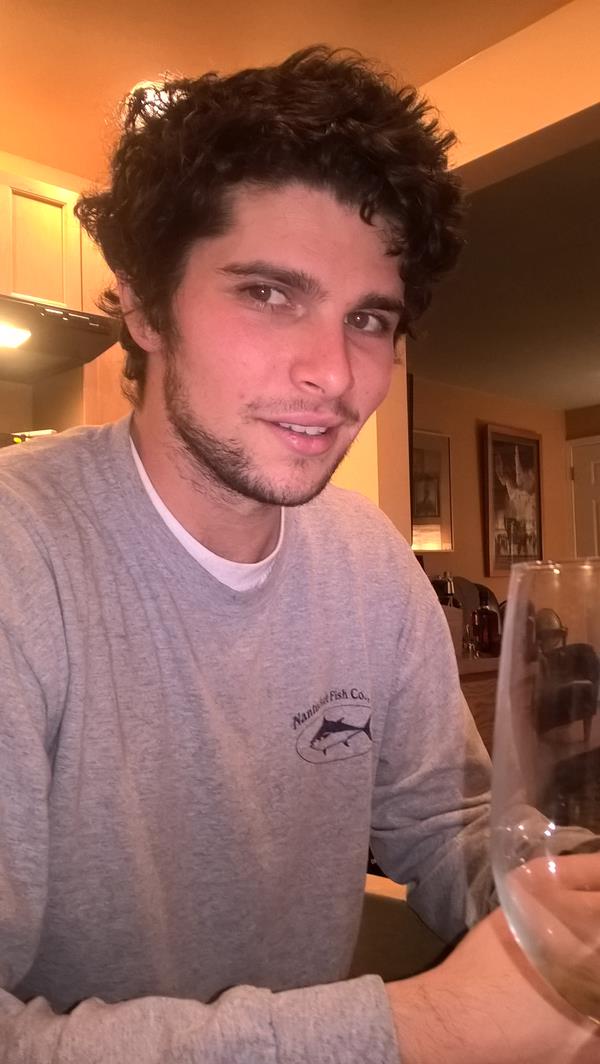 Safe travels.
[216.4]